By Alleef Ashaari|January 5, 2023|
Evil artificial intelligence (AI) and scary dolls are a staple of movies. 1968's 2001 A Space Odyssey was one of the first with an evil AI, and as an example of a more recent film with both elements, the 2019 Child's Play reboot did it. M3GAN is the latest in that line from director Gerard Johnstone and producer James Wan (of The Conjuring universe fame).
Child's Play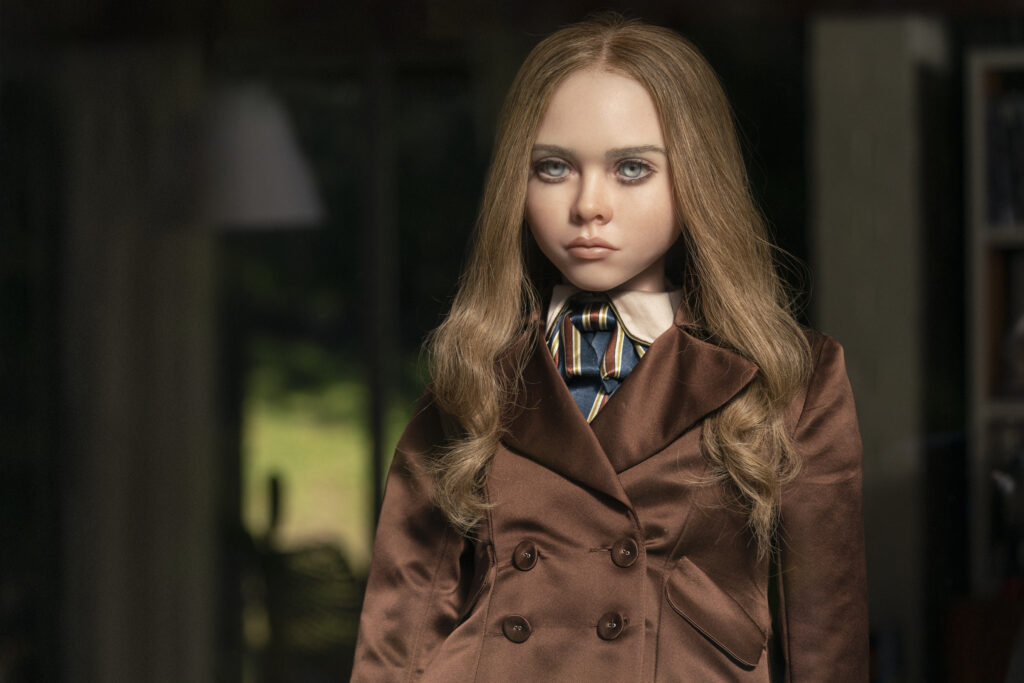 There's nothing much to the plot of M3GAN. Gemma (Alison Williams) is a roboticist who creates a doll with AI and lets her niece, Cady (Violet McGraw), play with it. I really don't have to say what's next because it's all essentially what you'd expect from a movie like this. The plot is predictable and it just relies on tropes of the genre. That said, one of the highlights of the movie is definitely how it explores grief, thanks to the emotional performance of Violet McGraw. That's no surprise, considering that Violet McGraw is no stranger to horror movies despite being a child actor. She was in The Haunting Of Hill House and Doctor Sleep.
However, compared to something like Child's Play or even James Wan's own Annabelle, what distinguishes M3GAN from those movies is that it focuses more on embracing technology too much and relying too much on it, as well as what happens with technology runs amok. The concept is a lot like a Black Mirror episode stretched into an entire film. In that way, M3GAN belongs to sci-fi almost as much as it does to horror, though it actually skewers more towards horror as a whole. Just like Black Mirror, M3GAN also has moments of black comedy that fans of that type of humour will love.
M3GAN the doll is played by Amie Donald (body) and Jenna Davis (voice). It's impressive how she was brought to life in the movie, and there are some tense and thrilling moments in the movie but overall, it's a little tame due to the PG-13 rating. More gore and violence would have made the movie more impactful and less like it's holding back. Still, the PG-13 rating doesn't mean that it's a bad horror movie, since movies like A Quiet Place and Get Out were also PG-13. As I previously mentioned, M3GAN still has some scenes that will make you squirm in your seat, and scenes that will still scare the hell out of younger viewers, especially.
Metal Annabelle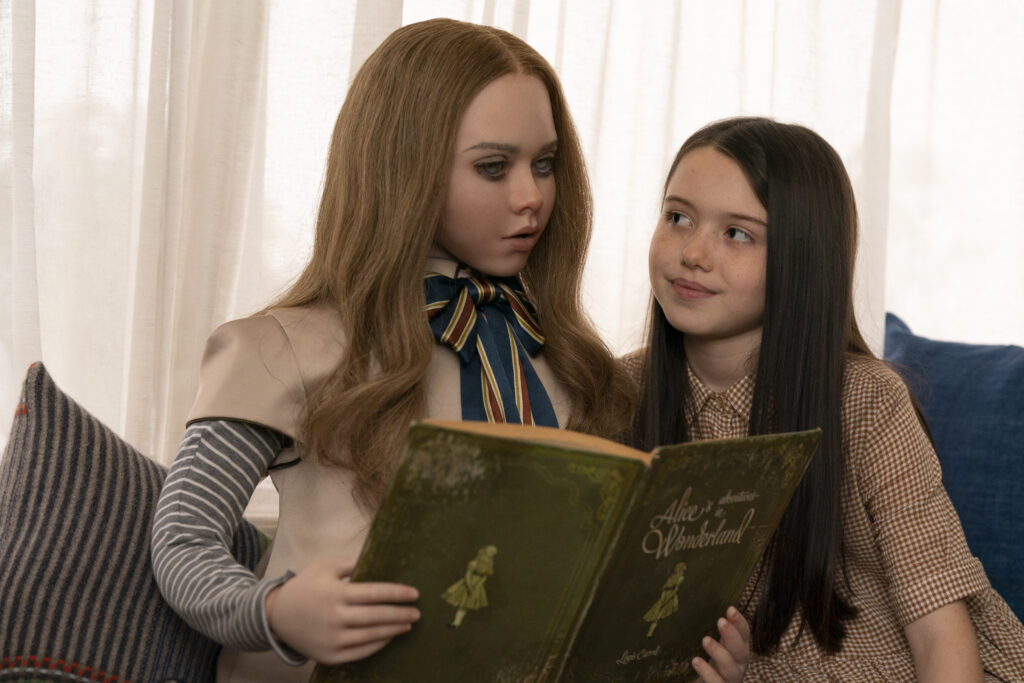 So what's special about M3GAN? Well, it's PG-13, so younger viewers can watch it, which means that it's a decent and entertaining gateway movie for them before delving into darker and R-rated movies once they're older. The movie does tease a sequel at the very end, so perhaps we'll be seeing M3GAN Mark 2 or version 2.0 in the near future.
Will M3GAN be as iconic as Annabelle or Chucky? She has the potential but only time will tell. For now, shelve this film under the "middling but still entertaining" category of horror flicks involving children playthings.
FINAL SCORE: 60/100
We attended an early screener of M3GAN courtesy of United International Pictures Malaysia. M3GAN is slated to premiere on 5 January 2023 in Malaysian cinemas.