Platform: PC (version played)
Genre: Corridor first-person shooter
In the indie-made first-person shooter Scathe, you're the title character with the Shooter McGruff protag personality whose goal is to kill off your demigod twin brother by going through a maze filled with demons and other monstrosities. You have weapons galore to play with and that's pretty much it. Apart from how budget-restricted the game is and how it's pretty maudlin with its presentation and gameplay, nothing about this corridor shooter stands out. In another timeline deprived of comeback arena first-person shooters, Scathe might be above average. But right now? Well…
Round And Round We Go…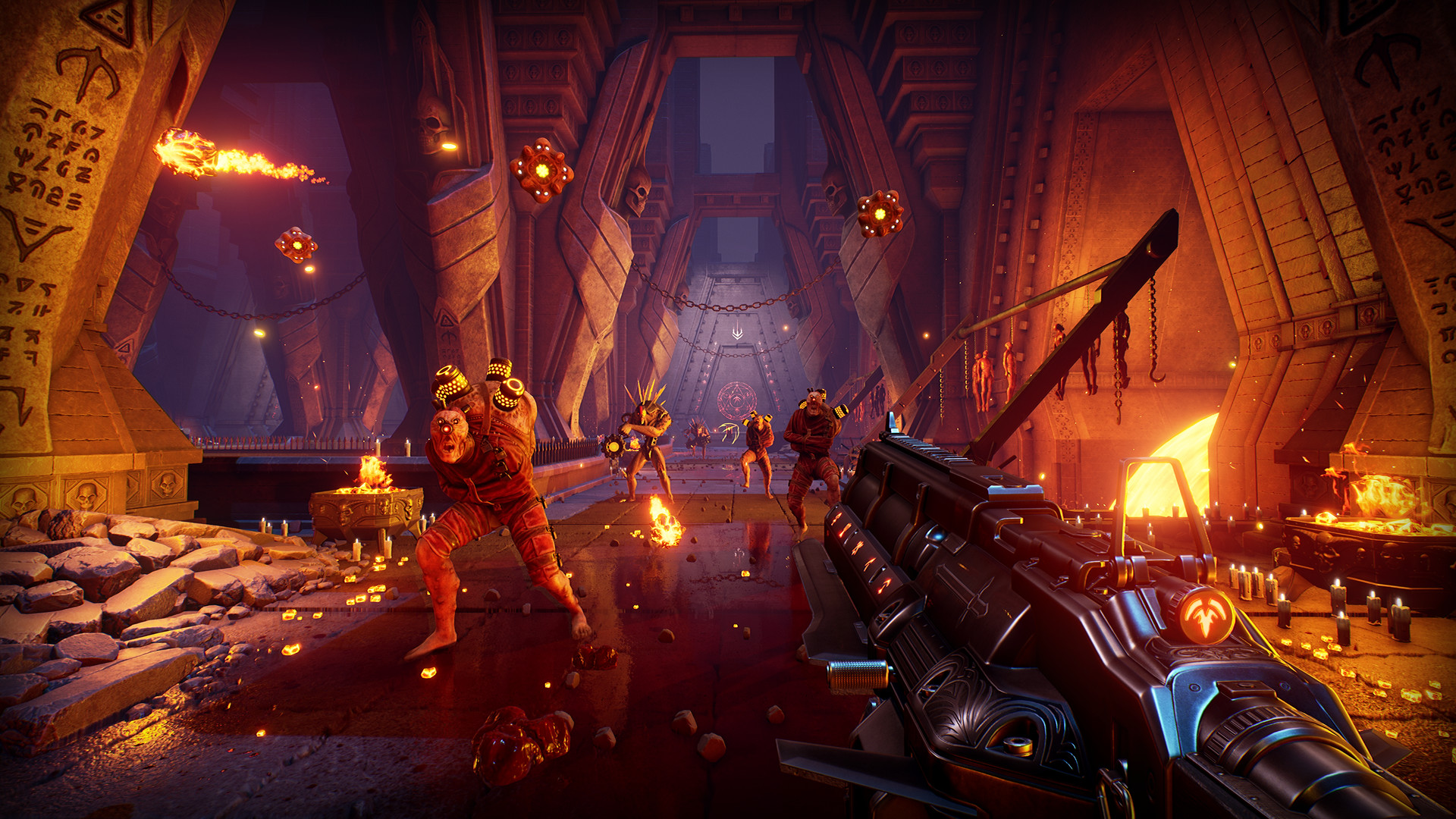 The majority of Scathe is set underworld where you'll spend your time running and gunning. You move from level to level in a branching, winding maze. Most levels include up to three exit doors, each one taking you to an area that could contain a new weapon, a boss room, or a brief horde challenge. An in-game map shows you the levels you've visited, as well as the ones connected to the area you're currently occupying.
Borders around the hexagonal "zones" show you what can be found in the level. No border is your standard level, for example, while one with green arrows will only feature a new weapon to add to your arsenal. The game doesn't do a good job explaining how the level structure and playout is. Within most of the levels are six "coloured keycards"/runes to find, and these are necessary for progress. You need to collect enough to unlock Guardian Doors that lead to the game's six boss battles. Defeating bosses rewards you with a Hellstone, and collecting all six grants you an audience with the big bad himself — as soon as you find the last room with the obligatory final boss doorway and room.
Is it all fun? Well it is, for the first 30 minutes. It gets old really fast though. You can't play around with the multitude of weapons because all of them save the starting machine gun have limited ammo. They don't even feel that good to use once the corridor shooter gameplay starts to take its toll on you past the 30-minute mark. The enemies look like they're varied, but you're fighting stock 90s bad guys with no real incentive to get through apart for completion's sake.
Mazed Out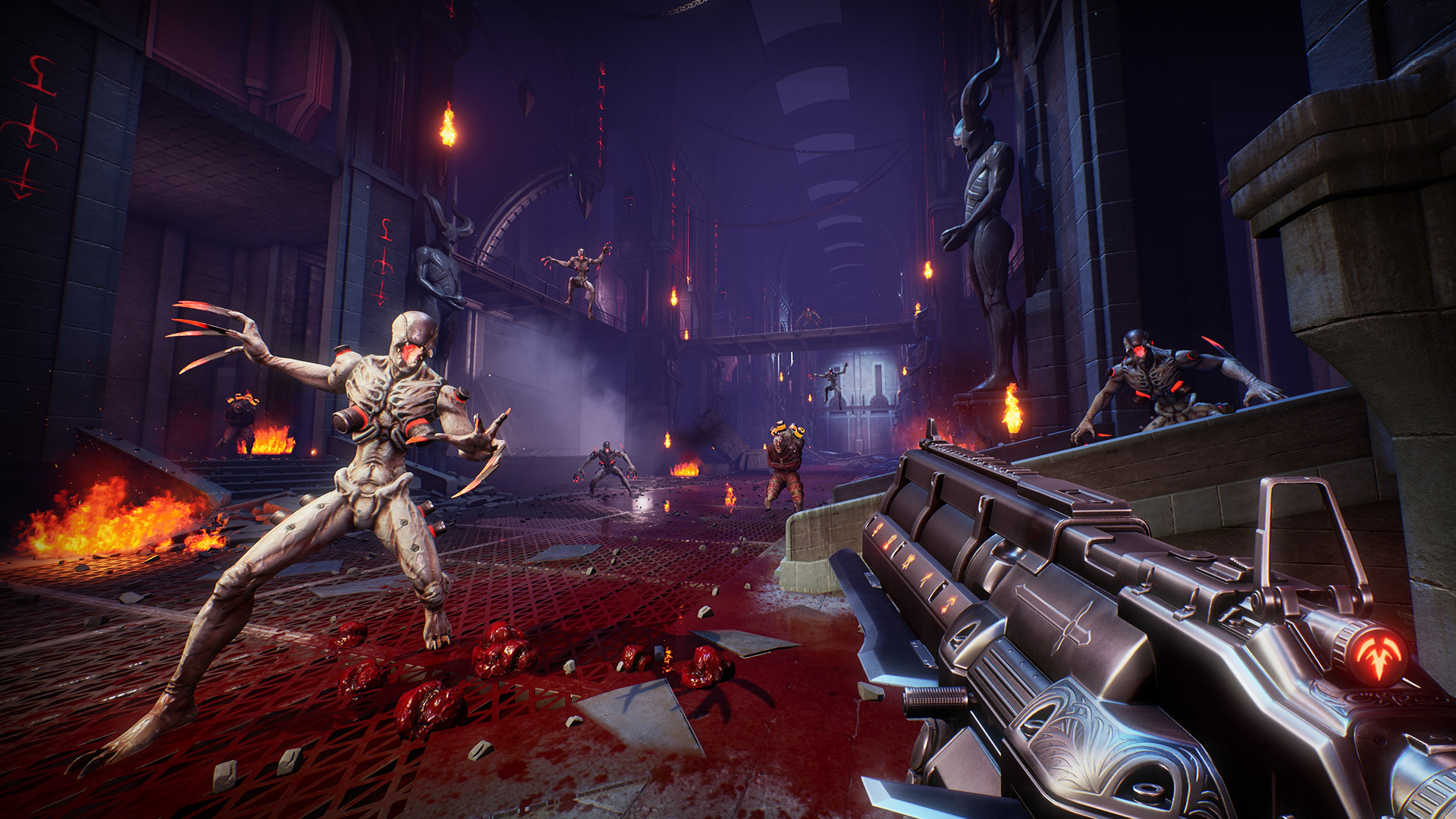 Scathe has some decent shooting bits going on when taken in short bursts, but everything about it screams "adequate". It's not unplayable, far from it, but with so many other corridor shooters and FPSs out there with tons of creative mechanics to stand out, Scathe is left in the dust. If you see the game on sale, it's probably worth a look assuming you aren't burnt out by another retro-tailored shooter.
Final Score: 50/100
Related