By Alisha Alix|January 27, 2023|
The video streaming giant Netflix has announced that it will crack down on password sharing by the end of March 2023. The company revealed its plan in the latest shareholder letter revealing its Q4 2022 results.
In the letter, Netflix stated that widespread password sharing undermines its long-term ability to invest, improve, and build its business. In addition, the company will add a new feature for paid password sharing in many countries, the ability for users to review which devices are using their account and to transfer a profile to a new account.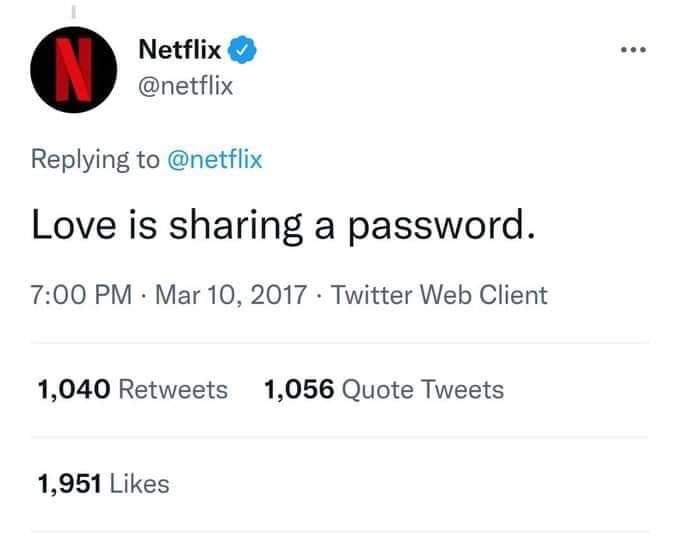 The streaming service acknowledged the negative impact of the plan to crack down password sharing will likely lead to "near-term engagement, as measured by third parties like Nielsen's The Gauge". In efforts to improve growth, Netflix will also launch a lower-priced ad-supported plan, stating the move has driven "incremental membership growth."
"We believe we have a clear path to reaccelerate our revenue growth: continuing to improve all aspects of Netflix, launching paid sharing, and building our ads offering," the company said.
We are not sure how this will pan out for Netflix as several users have voiced out on social media to start boycotting Netflix's plan and some are not confident with how successful the outcome will be.
What do you think of Netflix's next move? Let us know in the comments below.
Related