Puss In Boots: The Last Wish is out now on streaming services worldwide (via digital renting/payment), a few weeks after being out in cinemas. In case you haven't heard, it's one of Dreamworks' better sequels of its existing 3D animation franchises set in the Shrek universe, filled with awesome animated scenes that go between 3D and 2D (ala Spiderverse) and surprisingly adult lessons on mortality.
And with every other Dreamworks production, there's going to be a Shrek reference or 5 inside. Here's what we found in a short feature video we did; spoilers of course.
When Puss In Boots recounts his lost lives, he brought up #7 where he ends up getting burnt by an oven. Next to him is Gingerbread Man.
When Puss In Boots leaves the clinic, there's a shot of one of the Wicked Witches from Shrek 4 sitting on the left.
When Puss In Boots' life flashes before his eyes when he encountered Wolf for the first time, there's a fast glimpse of Puss In Boots, Shrek, and Donkey walking on a bridge.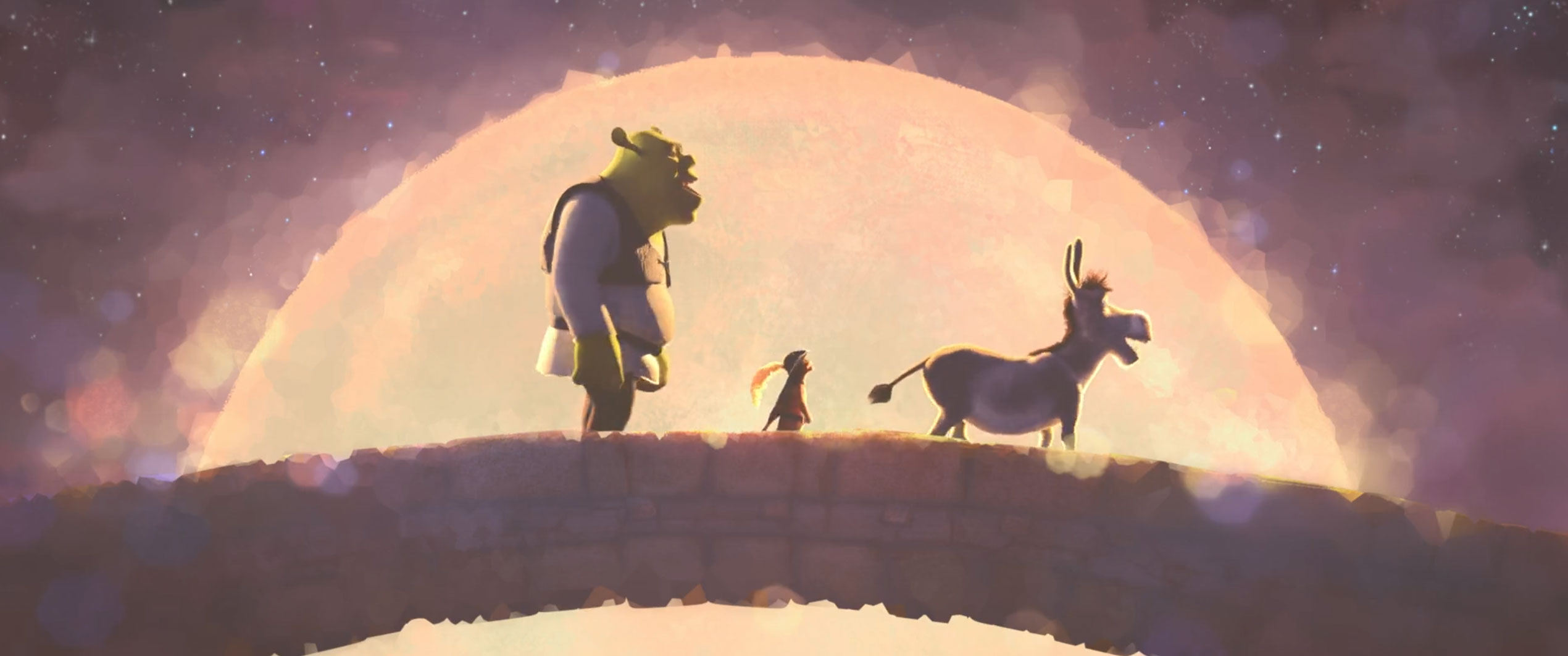 During a Jack Horner flashback, we see a bit where a young Horner's shop gets overshadowed by a Magic Puppet traveling act. The Shrek version of Pinocchio's is the star of that act.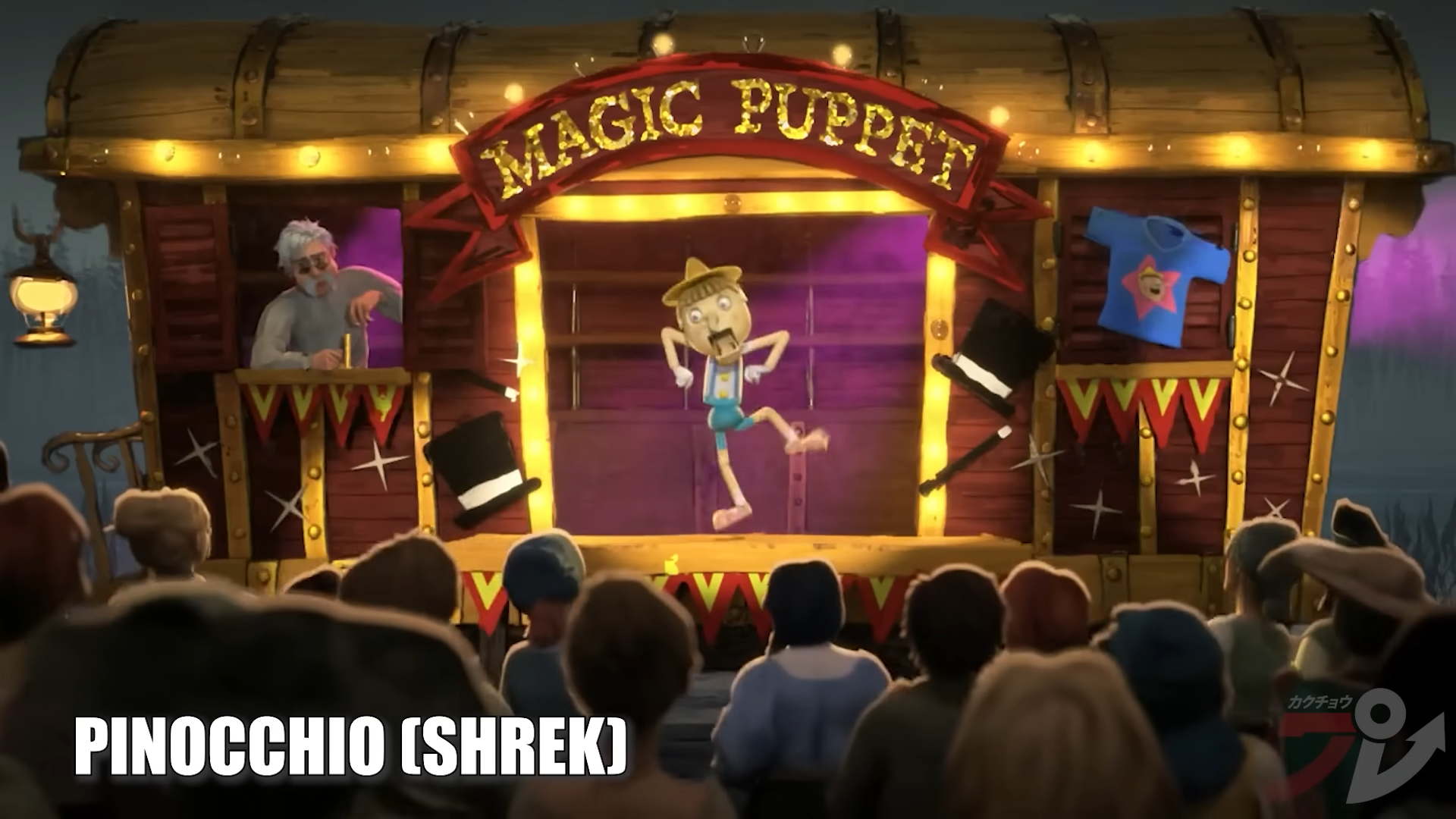 When Goldilocks and her three bears ended up in a magic hut that's reminiscent of their home, she comes across an old book she used to rent out a lot. The namecard on the left displays Hansel and Gretel's name (Shrek 2), as well as Humpty Dumpty's (Puss In Boots).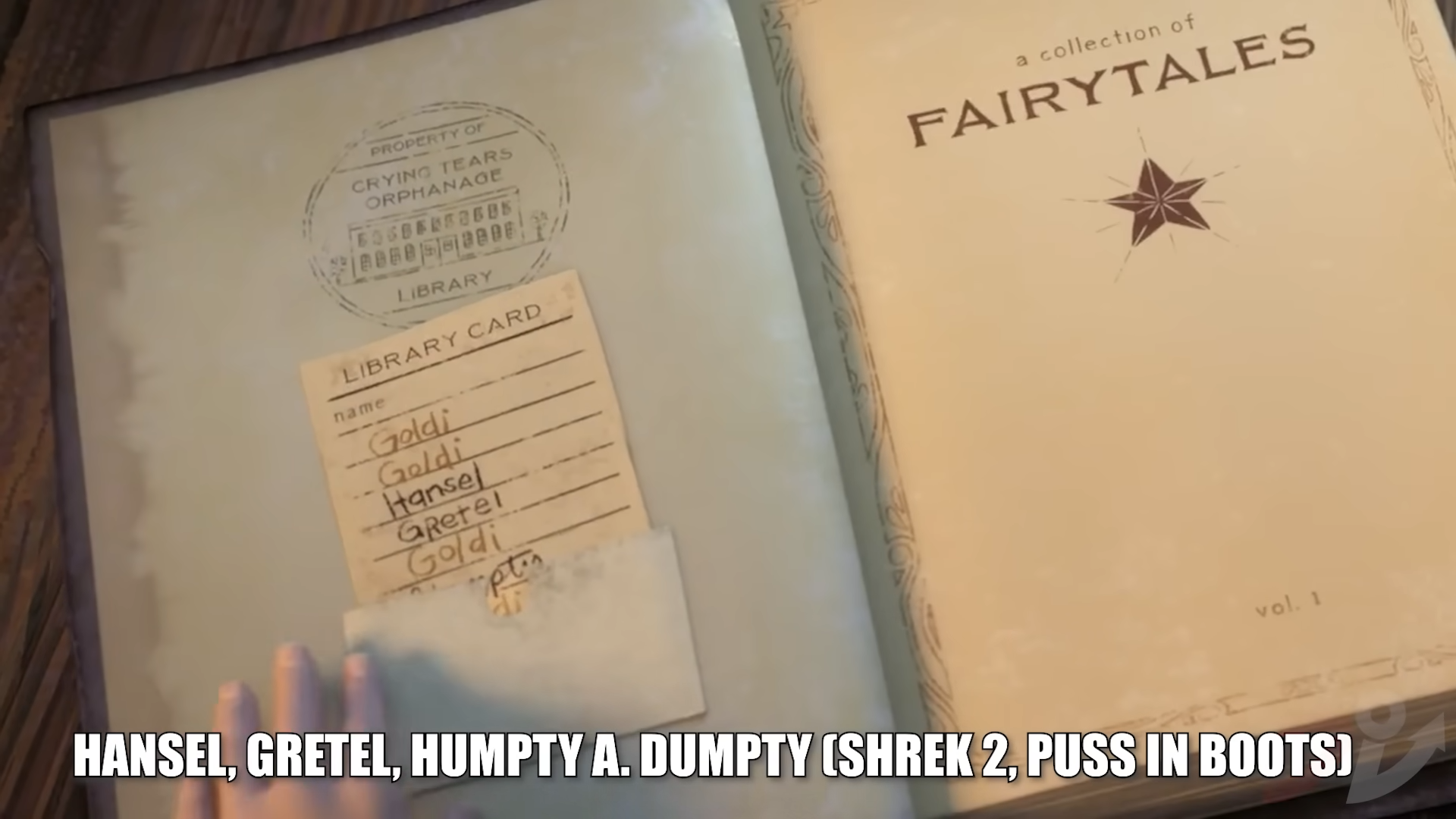 We save the best for last: at the tail end of the film, we see Puss In Boots, Kitty Softpaws and the therapy dog Perrito sail off to Far Far Away, the Beverly Hills-like fantasy kingdom where Shrek and Fiona reside.
Related