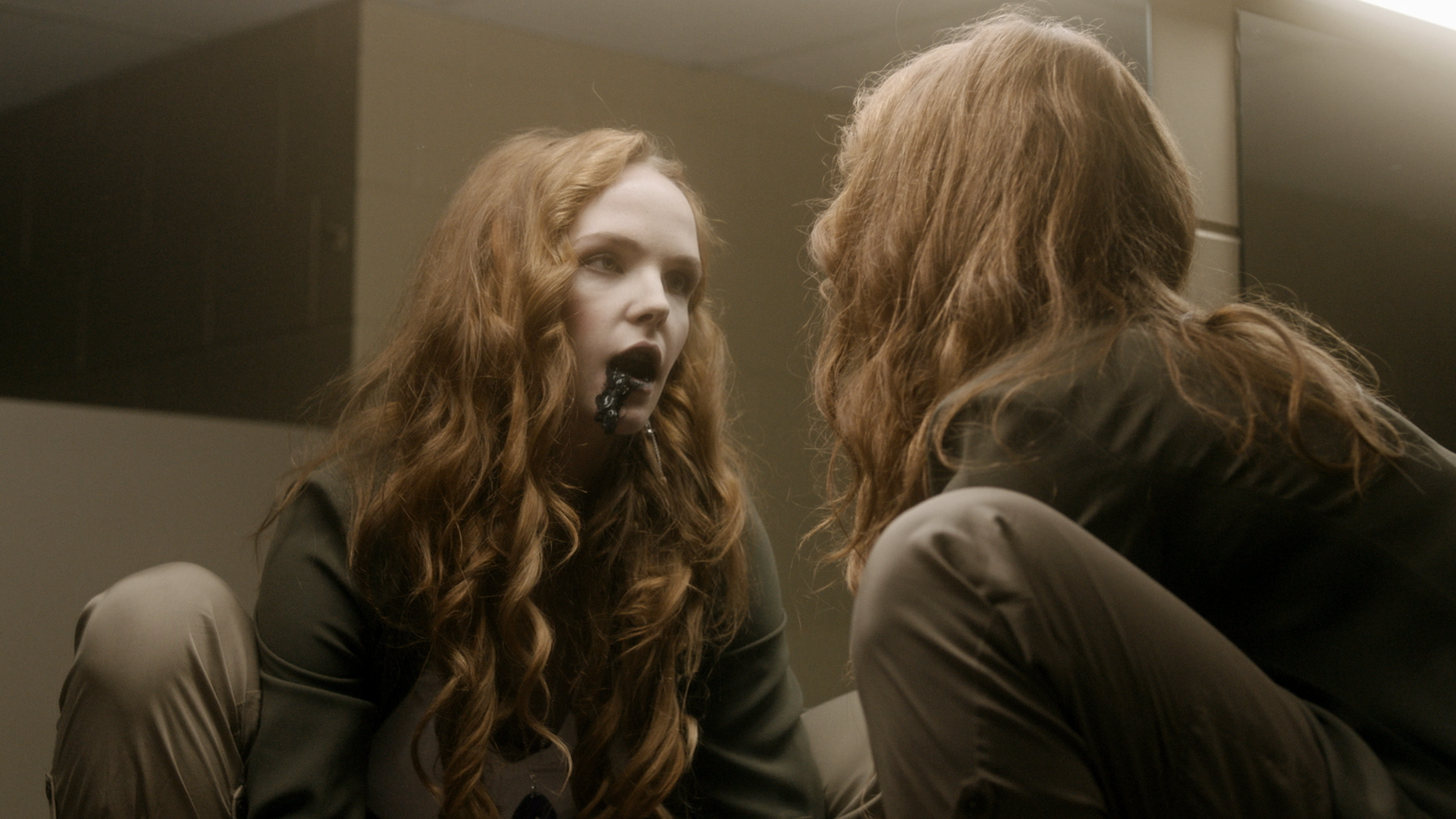 We're nearing the end of 2019 now but there's still a wealth of binge-worthy content coming to Netflix in the final few months of the year. With the impending arrival of Halloween in October, Netflix is offering a slew of spooky offerings (and non-horror content too if you're not into things that go bump in the night).
Carmen Sandiego Season 2 (1 October 2019)
After debuting earlier this year with nine episodes in Season 1, Carmen Sandiego Season 2 is already set to release less than a year later. Some of you may have grew up on the classic 90s animated series Where on Earth Is Carmen Sandiego? will find something to love in this modern reimagining.
The official synopsis reads:
The stakes are higher than ever for Carmen, Ivy and Zack as V.I.L.E. unleashes a host of dastardly new villains while A.C.M.E. closes in.
Seis Manos (3 October 2019)
If Carmen Sandiego is too 'kiddy' for you, then Seis Manos might be the animated series for you. It's an adult animated series by the studio behind Netflix's Castlevania. Expect a ton of swearing and gore, as well as a diverse cast of Latino characters and setting, with talented voice actors including the likes of Danny Trejo and Luke Cage's Mike Colter.
The official synopsis:
Set in Mexico in the 1970's era, Seis Manos centers on three orphaned martial arts warriors who join forces with a DEA agent and a Mexican Federal to battle for justice after their beloved mentor is murdered on the streets of their tiny border town.
In The Tall Grass (4 October 2019)
Stephen King adaptations are getting a lot of love this year, with Pet Sematary, It Chapter Two, and the upcoming Doctor Sleep. Netflix is getting in on the action with In The Tall Grass, a horror movie based on the novella of the same name. It stars veteran horror actor Patrick Wilson of The Conjuring and Insidious franchises.
The official synopsis reads:
After hearing a young boy's cry for help, a sister and brother venture into a vast field of tall grass in Kansas but soon discover there may be no way out…and that something evil lurks within.
Raising Dion (4 October 2019)
Being a single mom is hard, but being the single mom of a baby with superhuman abilities is near-impossible. However, that's exactly the situation that the main character in Raising Dion will have to face.
The official synopsis reads:
Raising Dion follows the story of a woman named Nicole (Alisha Wainwright), who raises her son Dion (newcomer Ja'Siah Young) after the death of her husband, Mark (Michael B. Jordan).

The normal dramas of raising a son as a single mom are amplified when Dion starts to manifest several mysterious, superhero-like abilities.

Nicole must now keep her son's gifts secret with the help of Mark's best friend Pat (Jason Ritter), and protect Dion from antagonists out to exploit him while figuring out the origin of his abilities.
Creeped Out Season 2 (4 October 2019)
The horror anthology genre is having a resurgence of sorts in recent years, with Black Mirror, the Twilight Zone reboot, and Creepshow leading the way. However, those are geared towards adults and even as a kid, I loved horror anthologies for younger viewers like Are You Afraid Of The Dark? and Tales From The Crypt.
The official synopsis for Creeped Out Season 2 reads:
Mysterious creatures. Wishes gone wrong. Technology gone haywire. Enter a world of strange and spine-chilling tales… if you dare. Brace yourself for 10 new spine-tingling tales.
Riverdale Season 4 (10 October 2019)
Riverdale began with a promising start in Season 1, but it started to become crazier and worse until it reached a ridiculous apex in Season 3. Despite of that, CW has renewed the show for a fourth season, where we will surely be seeing more of the dark and edgy shenanigans of Archie and his friends.
The official synopsis reads:
Dark teen series Riverdale returns for its fourth season, now with its teenagers getting ready for senior year.
Haunted Season 2 (11 October 2019)
If you're the kind of horror fan who prefers chilling and creepy tales based on true stories, seek no further than Haunted Season 2, where people talk about their paranormal experiences with scenes of dramatic reenactments added to up the scare factor.
The official synopsis reads:
In an all-new season of true-life terror, real people recount unsettling run-ins with demons, ghosts and more, as told via dramatic reenactments.
El Camino: A Breaking Bad Movie (11 October 2019)
Probably the biggest Netflix in October 2019 (if not the entire year), El Camino: A Breaking Bad Movie will pick up where the Breaking Bad series left off, with Aaron Paul's Jesse Pinkman officially on the run.
The official synopsis reads:
Written and directed by Breaking Bad creator Vince Gilligan, the Netflix Television Event EL CAMINO: A BREAKING BAD MOVIE follows fugitive Jesse Pinkman (Aaron Paul) as he runs from his captors, the law and his past.
Daybreak (24 October 2019)
What happens when you mix a little bit of the Fallout games and the Mad Max movies into a high school coming-of-age story? You get Daybreak, a new Netflix Original series that follows an eclectic group of survivors (who happen to be high school kids) as they navigate the post-apocalyptic city of Glendale, California.
The official synopsis reads:
Navigating a post-apocalyptic world full of zombies and Mad Max-style gangs, a teenage outcast searches for his lost love in this humorous drama series.
Nowhere Man (31 October 2019)
Nowhere Man will mark Netflix's first Mandarin-language Original TV series, shot entirely in Taiwan. It stars a brilliant all-Asian cast of Joseph Chang, Alyssa Chia, Mavis Fan, Bo-Chieh Wang, Jeremy Liu, Zhou Ming-Fu and Greg Hsu.
The official synopsis reads:
Nowhere Man follows the death row inmate Quan who learned of his son being kidnapped while waiting for the execution in jail.

To save his son and protect his family, Quan schemes a jailbreak, only to find himself in an even more dangerous collision.

From time to time, Quan falls into the state of half-sleep and he will lead the viewer onto the freeway of redemption.

It is a story woven with moving brotherhood, intricate gangster backdrop and breathtaking jail escape.
---