Ant-Man And The Wasp Quantumania is the next Marvel Cinematic Universe (MCU) film and it's set to be a big one, sparking Phase Five of the expansive cinematic universe.
Ant-Man is popular enough now that he's almost a household name now, though not nearly as famous as Spider-Man or the other superheroes with the suffix '-Man' in their names. This wasn't the case before 2015, the year in which Marvel Studios released the first Ant-Man movie.
Who is Ant-Man? Most people know that already, but compared to the rest of the MCU, Ant-Man might be building up to its first proper legacy characters in the form of superhero families, which is a concept of a family that's related via a similar theme from the original superhero. They may or may not be related by blood. The only thing that matters is that they share a history together and help carry on the mantle of a similar theme or related theme to the original superhero. This is widely utilized in DC Comics (such as Batman's Bat-family, the Superman family or the Flash family). They're not as prevalent in Marvel Comics (and the MCU as well), but they've been more prominent recently, especially with characters like Kamala Khan (Ms. Marvel) and Kate Bishop (Hawkeye).
Tickets for Ant-Man And The Wasp Quantumania are already on sale right now, so you can head over to this link to book yours now at any TGV Cinemas branch nearest to you. It's slated to premiere on 16 February 2023, but with early screenings on Wednesday night (midnight on 16 February 2023).
In this article, I'll discuss the various members of what is now the Ant-Man family in the MCU.
Scott Lang AKA Ant-Man (Paul Rudd)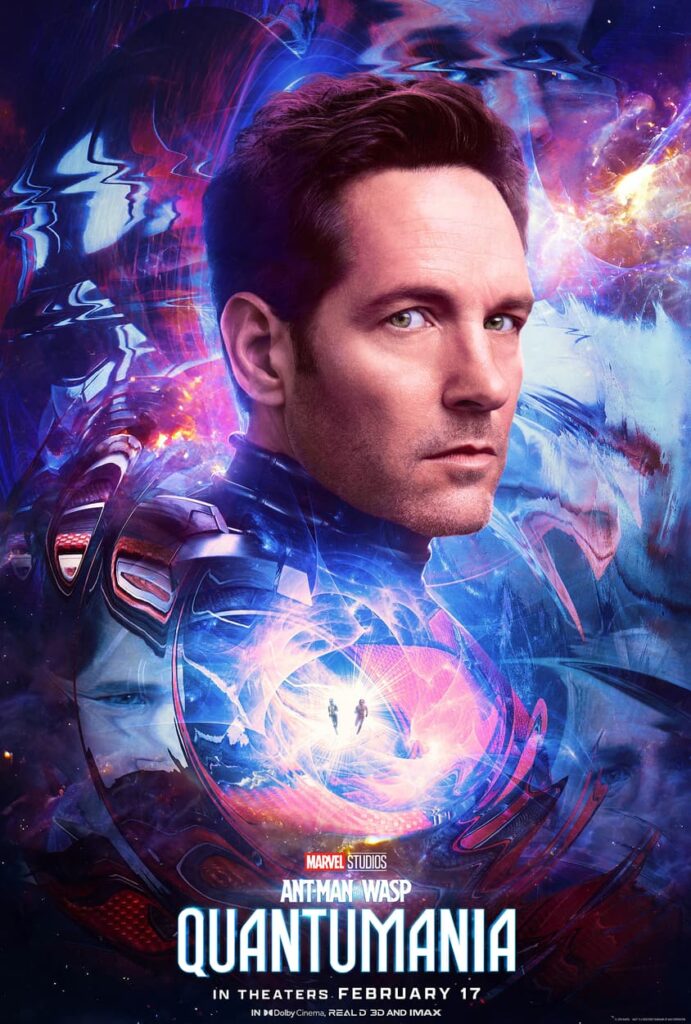 Scott Lang is a former ex-con and thief who would later find himself stealing from Hank Pym in 2015's Ant-Man and then carrying on the mantle in 2018's Ant-Man And The Wasp. What this means is that he's the second person to be Ant-Man. There's a third person (a villain named Eric O'Grady) and a fourth person who's sort of like the Ant-Man version of Batman Beyond (his name is Zayn Asghar), but those people aren't in the MCU yet.
Scott uses Pym Particles to grow small (to sub-atomic size) or grow big (up to 65 feet), and he can also communicate with actual ants.
We last saw Ant-Man in Avengers Endgame helping defeat Thanos but only after he was stuck inside the Quantum Realm for five years. It was also thanks to Ant-Man that the Avengers were able to use the Quantum Realm to time-travel and restore the world after the Thanos Snap.
However, Scott Lang (along with the rest of the world) still lost those five years, especially the five years that he missed with his daughter, Cassie Lang.
From the trailers for Ant-Man And The Wasp Quantumania, it looks like Scott wants to reclaim those five missing years he could have had with his daughter, and that is probably his primary reason for helping Kang The Conqueror (the antagonist of the movie and the new big bad of the MCU). Kang must want him to steal something but what is it? We'll have to wait for the movie to find out.
Hope Van Dyne AKA The Wasp (Evangeline Lily)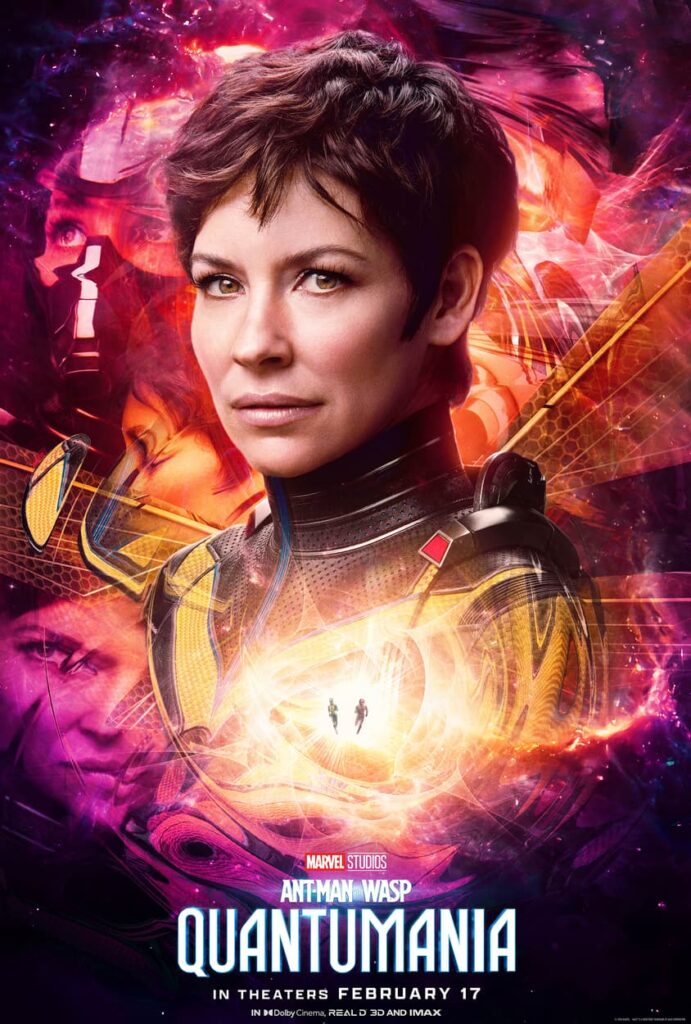 Hope is the second person to carry on the mantle of the Wasp after Janet Van Dyne (who is her mother). She's also the daughter of Hank Pym. Hope is unique because she's a brand-new character created for the MCU. She doesn't exist in the comics, only Janet does. Hank does have a daughter in the comics, but it's not with Janet and her name isn't Hope (her name is Nadia Van Dyne). Well, technically, there is a Hope in the comics, but her name is Hope Pym and she's a supervillain from a now-defunct future so it's best to ignore that.
Hope Van Dyne is the current Wasp in the MCU and she's in a romantic relationship with Scott Lang. She practically has all the same abilities as Ant-Man (thanks to the Pym Particles), but she also has extra ones like her 'stinger' energy blasts and the ability to fly with her suit's wings.
Cassandra 'Cassie' Lang AKA Stature / Stinger (Kathryn Newton)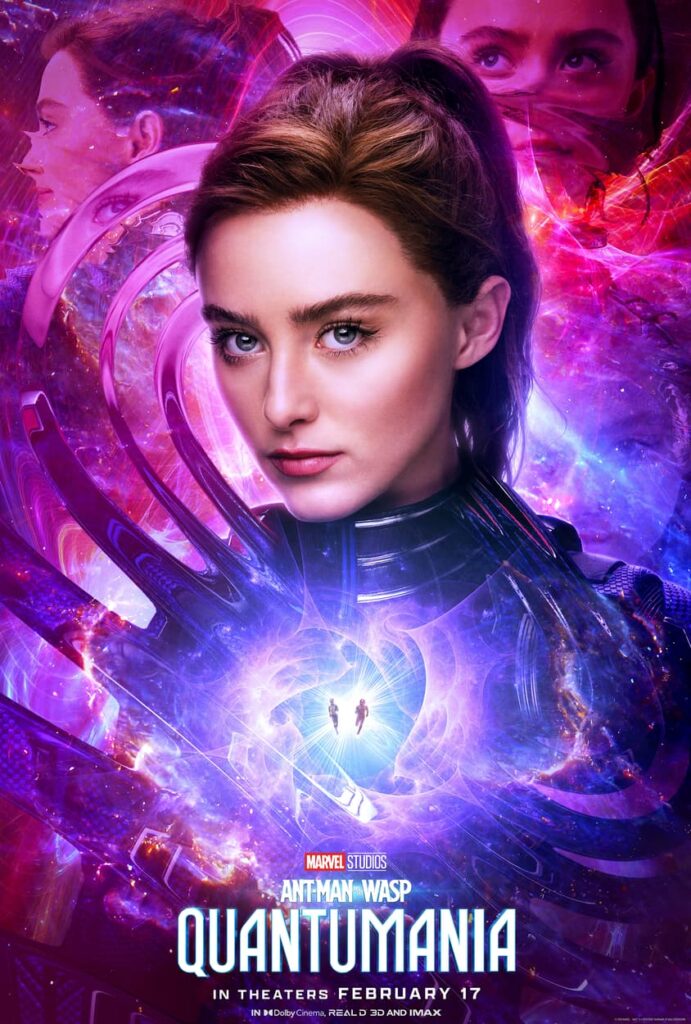 Cassandra 'Cassie' Lang was previously portrayed by Abby Ryder Fortson in 2015's Ant-Man and 2018's Ant-Man And The Wasp, and Emma Fuhrmann in Avengers Endgame. Ant-Man And The Wasp Quantumania will be the first time that she's played by the beautiful and talented Kathryn Newton.
In the comics, Cassie Lang has gone by two superhero names; Stature and later Stinger. She was part of the Young Avengers and actually died by sacrificing herself to defeat Doctor Doom in Avengers The Children's Crusade. During this same event, Cassie was in love with Iron Lad (a younger version of Kang The Conqueror who is also part of the Young Avengers) and Cassie's death is one of the events that lead to Iron Lad turning into Kang. Cassie Lang would later come back to life after Doctor Doom resurrects her after the AXIS storyline.
What makes Cassie special in the comics is that she can grow large or small without relying on tech or suits. That's because she's been exposed to Pym Particles since she was a young girl, and her heart now radiates with it.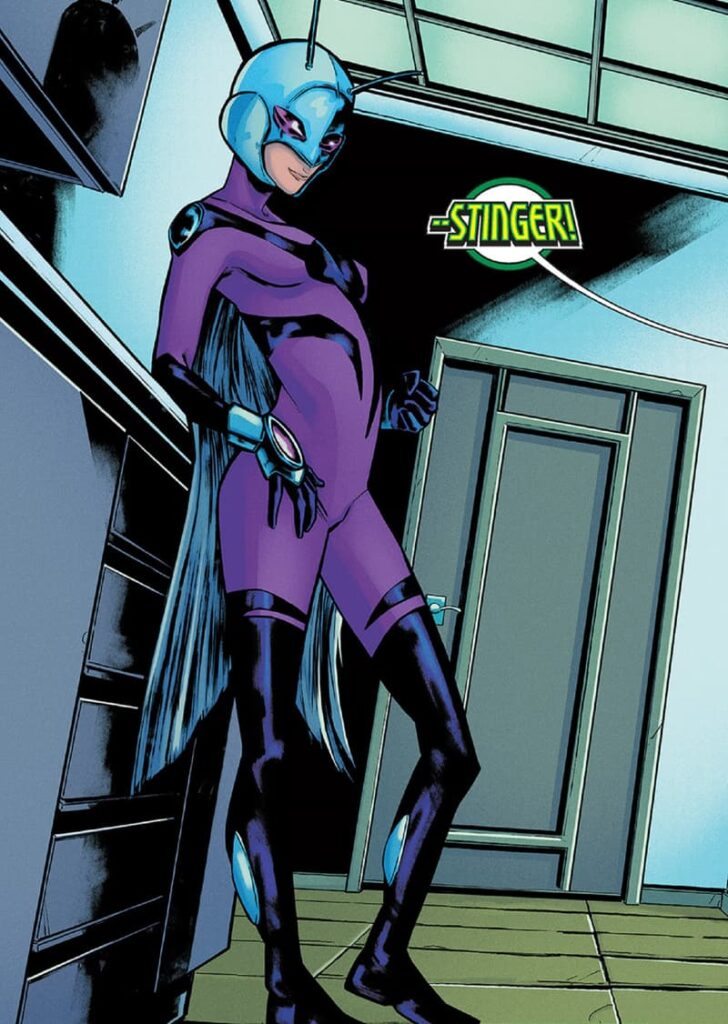 However, it's likely that the MCU version of Cassie will be very different from the comics. In the trailers and promotional, she has a suit similar to Ant-Man and the Wasp, which might indicate that she'll skip the Stature name and use Stinger instead (which is her current superhero name in the comics). It's only as Stinger in the comics that she has a more Ant-Man/Wasp-like costume that makes her more like the Wasp with the ability to fly and fire energy blasts. Her MCU costume definitely looks more like Stinger than Stature.
See?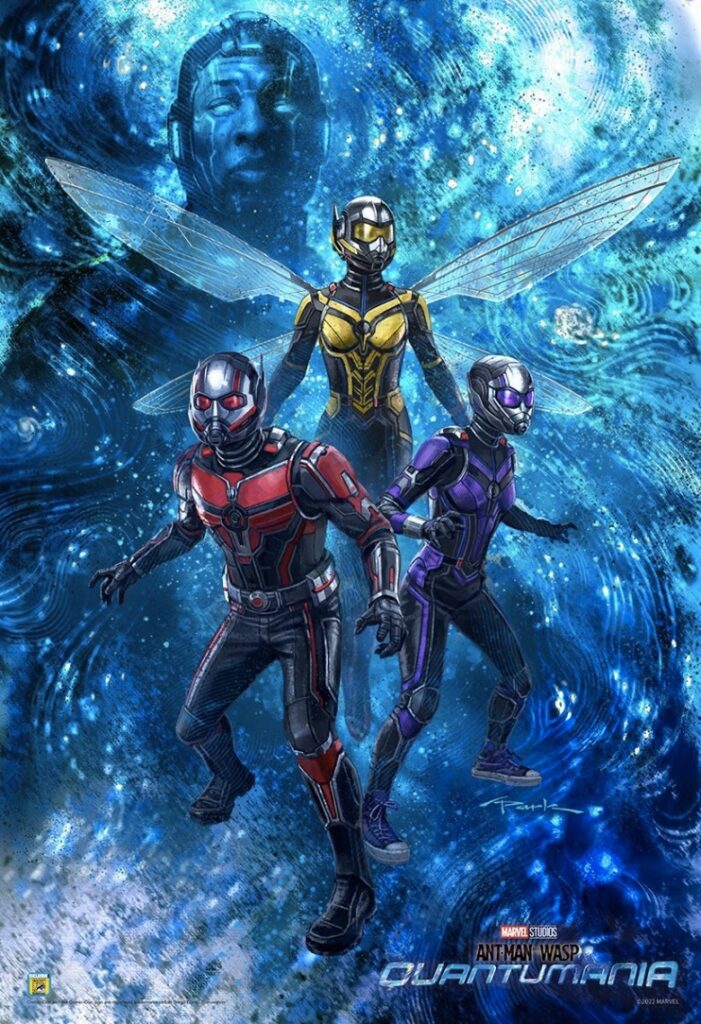 We'll have to wait and see in the movie if the MCU version of Cassie Lang will also be connected to Kang by having a romantic relationship with Iron Lad (a younger version of Kang).
Hank Pym AKA The Original Ant-Man (Michael Douglas)
Hank Pym is the original Ant-Man both in the comics and in the MCU. Of course, there are many major differences. In the MCU, he has a daughter named Hope Van Dyne with Janet Van Dyne. He also created the Pym Particles like in the comics, but the MCU version is much older than the comic book version (who is now actually deceased, or rather, has been fused with Ultron).
In the comics, he was a founding member of the Avengers but his role is much smaller in the MCU. However, his former lover, Janet Van Dyne, probably has a bigger role in Ant-Man And The Wasp Quantumania because of reasons I'll mention below.
Janet Van Dyne AKA The Original Wasp (Michelle Pfeiffer)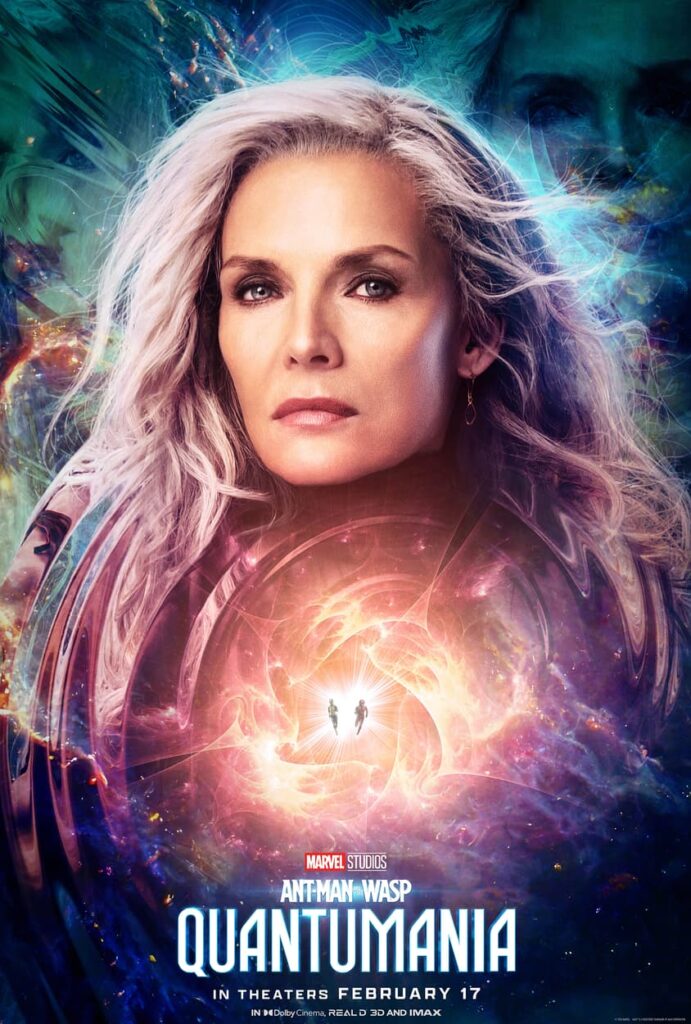 Janet Van Dyne is the original Wasp in both the comics and the MCU. Just like Hank, there are many major differences between both versions. This version of Janet was only recently a part of the MCU after being rescued from the Quantum Realm in 2018's Ant-Man And The Wasp. However, we've never learnt what exactly happened to her in all the years that she was stuck there.
Ant-Man And The Wasp Quantumania will finally address that and show us more of the Quantum Realm, as well as reveal why Janet is so traumatised by her experience in the Quantum Realm. Was she forced to work with Kang while she was there? We'll find out when the movie releases.
Darren Cross AKA MODOK (Corey Stoll)
Well, Darren Cross isn't technically part of the Ant-Man family, considering that he's a villain and all. However, he's still part of Ant-Man And The Wasp Quantumania, so I think it's best to discuss him too. We last saw Darren Cross being defeated by Scott Lang AKA Ant-Man in 2015's Ant-Man. His suit was damaged, which caused him to continuously shrink without stopping.
It's easy to assume that he's dead but since he's returning, it's safe to assume that he survived and just found himself stuck in the Quantum Realm just like Janet Van Dyne did. However, it's a bit weird that he's turning into MODOK, who is an established villain in the comics.
You see, in the comics, Darren Cross is not MODOK. In the comics, MODOK (an acronym for Mental/Mobile/Mechanized Organism Designed Only for Killing) was originally a person named George Tarleton, a former employee of Advanced Idea Mechanics (A.I.M.) who undergoes an experiment originally designed to increase his intelligence. However, it turned him into a freakishly large head-like creature. He has psionic powers (like the X-Men's Jean Grey) and advanced technological weapons like cannons.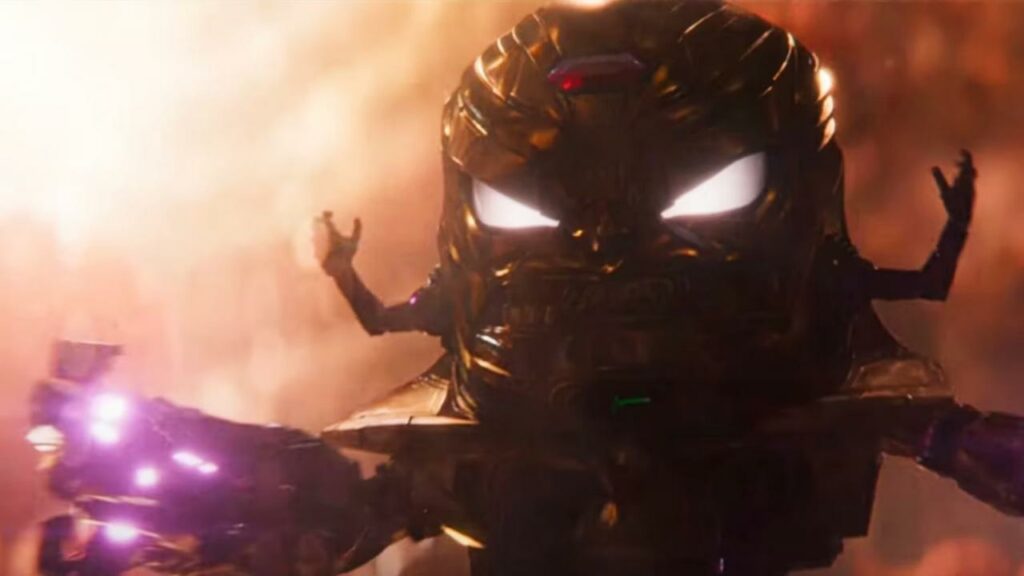 We'll have to wait and see in the movie how Darren Cross went from being Yellowjack in 2015's Ant-Man to becoming MODOK in Ant-Man And The Wasp Quantumania. Maybe he was shrinking so much that he lost his human body and Kang helped him by giving him a mechanical body, thus turning him into MODOK? Anything is possible.
Lord Krylar (Bill Murray)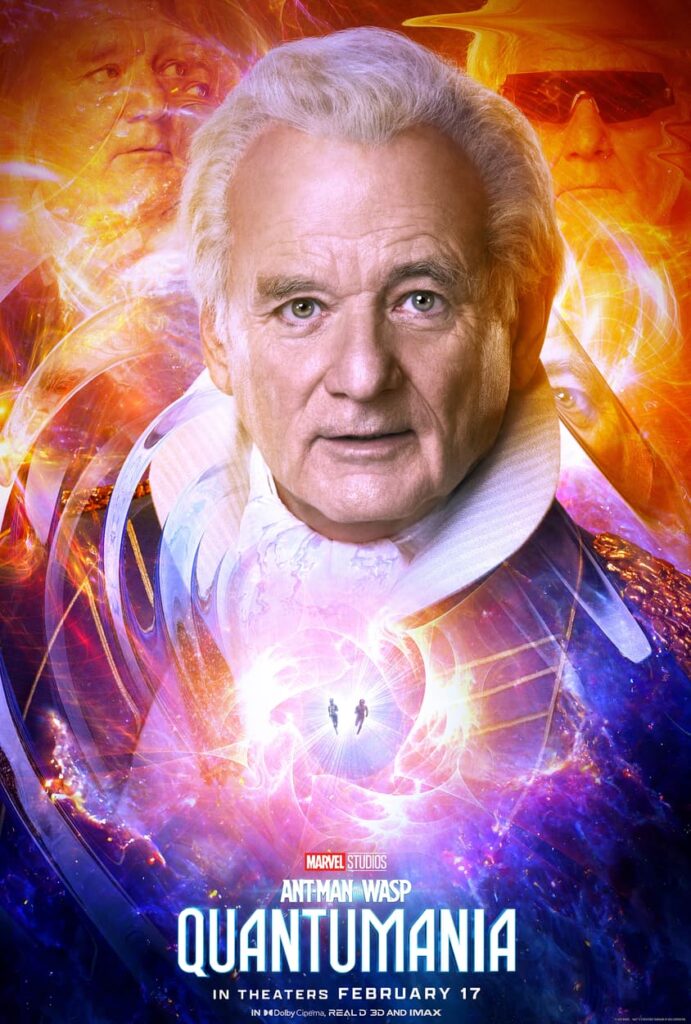 Okay, who is Lord Krylar? In the comics, he's not that important. He's an extremely obscure character. Simply put, in the comics, Krylar is sort of a warlord who sells weapons and assassins or mercenaries at a place called Pitll Pawob on planet K'ai in the Quantum Realm (which is known as the Microverse in the comics). Plus, he was a Hulk villain of all things.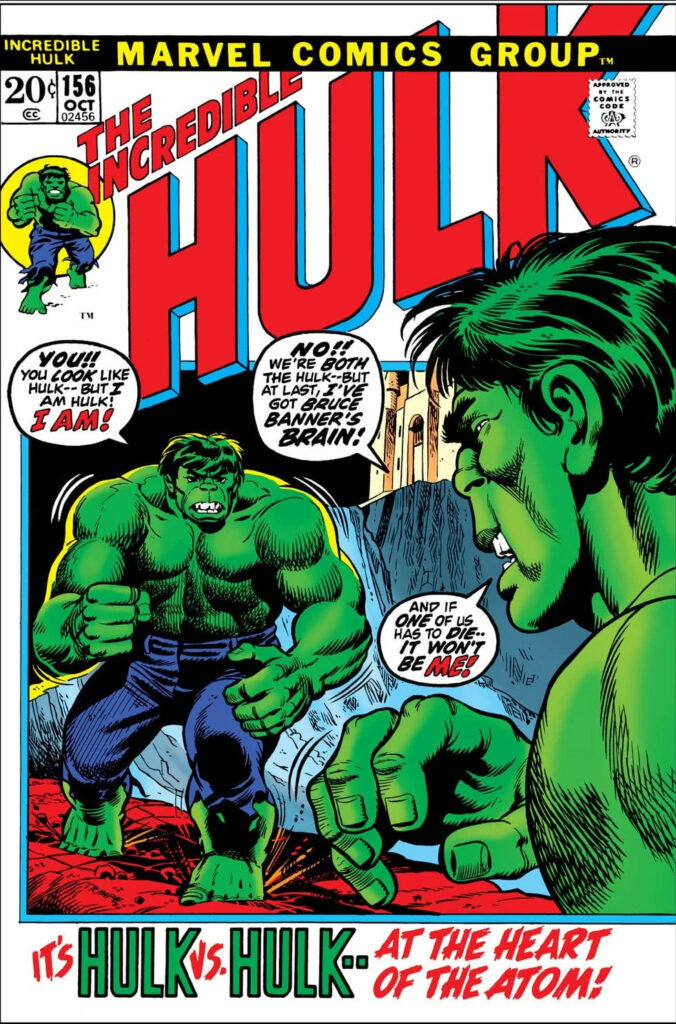 The MCU version might be completely different. He's not even green. He's probably just a funny side character who isn't really that important. Still, it's the legendary Bill Murray's debut in the MCU, so that's still significant. Also, he's significant enough that he received his own character poster, so that could be just because he's Bill Murray.
There you have it, folks. In the meantime, check out the trailer below:
Related