By Alisha Alix|February 20, 2023|
Publisher and developer, Team17 has unveiled a brand new gameplay trailer for an 80's slasher first-person horror adventure game, Killer Frequency.
Killer Frequency follows Forrest Nash, a washed-up radio host and presenter of the 'Scream' late-night show, as he tries to help callers being stalked by a mysterious killer in Gallows Greek, mid-west USA set in the 1980s. Engage with callers to the show in a variety of conversation options as you listen carefully for clues and information, solve puzzles around the studio that could save them, and keep the show moving with songs from the era. The fate is in your hands to help Nash prevent more murders, discover the killer's true identity, and keep the show live until dawn.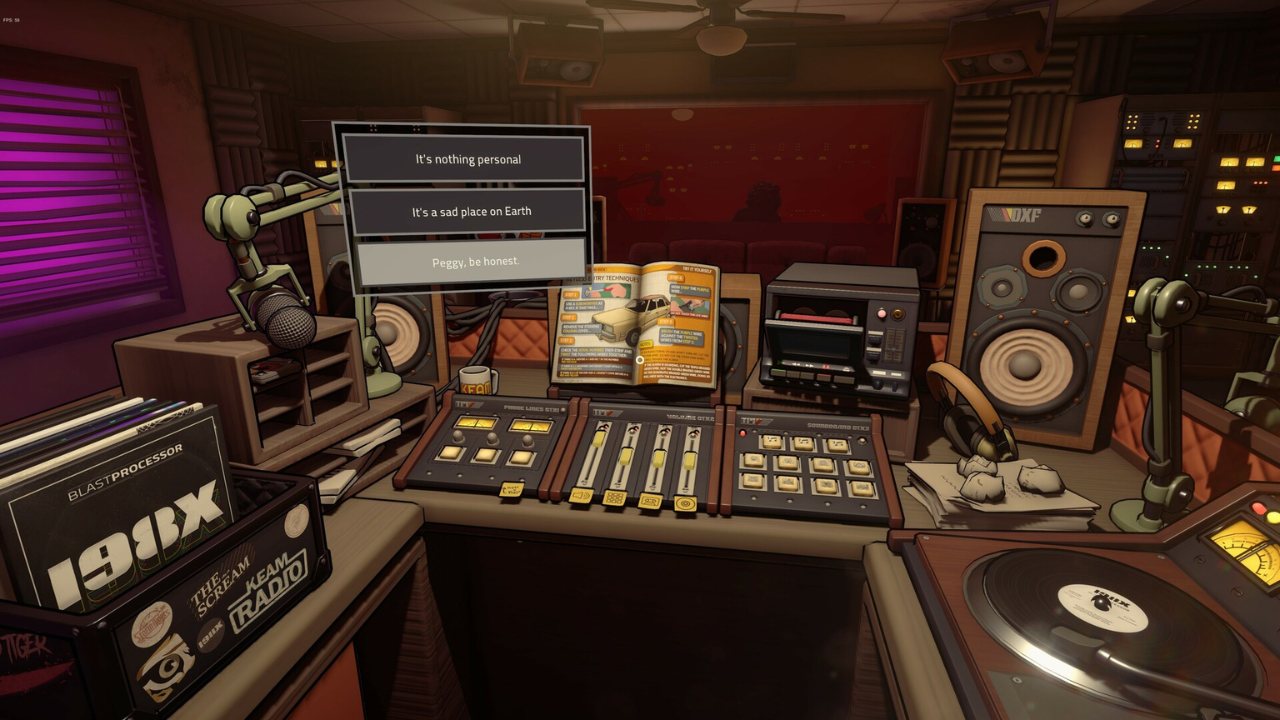 Players are able to take control of an analogue switchboard and explore the 80's studio, guiding the fate of your callers and listeners from a grizzly death. Stopping the killing by taking calls from potential victims gathering clues, solving intricate puzzles, and making decisions that could help callers to survive the gruesome night. You can choose a variety of conversation options that potentially save lives. Furthermore, the game can be play on a flatscreen and in VR at 72 frames-per-second for a latency-free experience.
Killer Frequency will launch this Summer on PC via Steam and Meta Quest 2. You can wishlist the game on Steam now.
Related