With Valentine's Day 2023 just around the corner, planning 'the' special romantic day can be a nerve-wracking process for any couple. While for some, it can be a day to spend quality time with their friends or just pamper themselves. So, what better way to spend the day without breaking the bank and still have a great time? How about some great games?
Take a break from all the traditional ways of celebrating Valentine's Day such as going out for a fancy dinner, flowers, and chocolates. Instead, level up with your partner, friends or solo an open-world adventure with a day of gaming. The following are some of the best video games you can play with your friends, significant other, or just by yourself:
---
GAMES TO PLAY WITH FRIENDS
OVERCOOKED 2 (PS4, PS5, XBOX ONE, XBOX SERIES X/S, NINTENDO SWITCH, PC)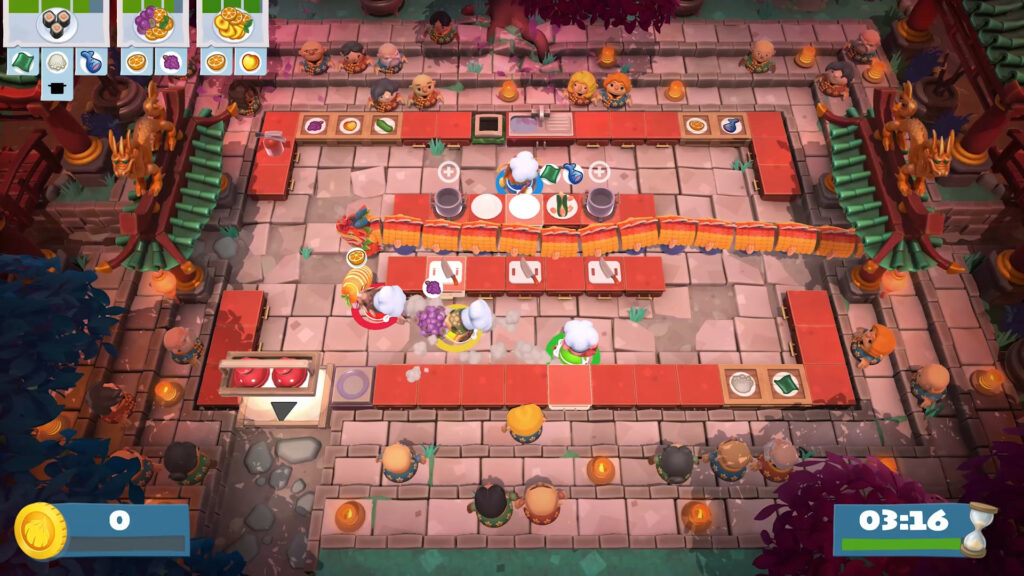 People sometimes refer to Overcooked or Overcooked 2 as a game that ends or breaks relationships. However, it's actually one of the best games to play and bond with friends. It's almost impossible to win the challenges in this game without great cooperation and teamwork. Plus, it's tons of fun, especially with friends or even family members like cousins.
DEAD BY DAYLIGHT (PS4, PS5, XBOX ONE, XBOX SERIES X/S, NINTENDO SWITCH, PC, ANDROID, IOS)
If you want to turn up the party, nothing goes wrong with Dead by Daylight! This survival online horror game will definitely challenge your teammates on stealth and teamwork abilities and make it difficult for everyone to turn their eyes away from the gaming screen. More than 20 Killers to choose from and over 15 maps to explore, your Valentine's Day will never be the same again.
TERRARIA (PS4, PS5, XBOX ONE, NINTENDO SWITCH, PC, ANDROID, IOS)
If you and your friends want a similar kick to Minecraft but with dungeons to explore and monsters to kill, Terraria is the answer. This indie sandbox game lets you explore uncharted terrains and discover unexpected, rare prizes. Forging items together and creating magical weapons such as magical boomerangs, laser pistols, spell books that shoot fireballs, light sabres, and ninja stars are just a handful of the crazier weapons you can both build. So, get on creating your own server and invite your pals for an adventure of a lifetime.
GOOSE GOOSE DUCK (PC, ANDROID, & IOS)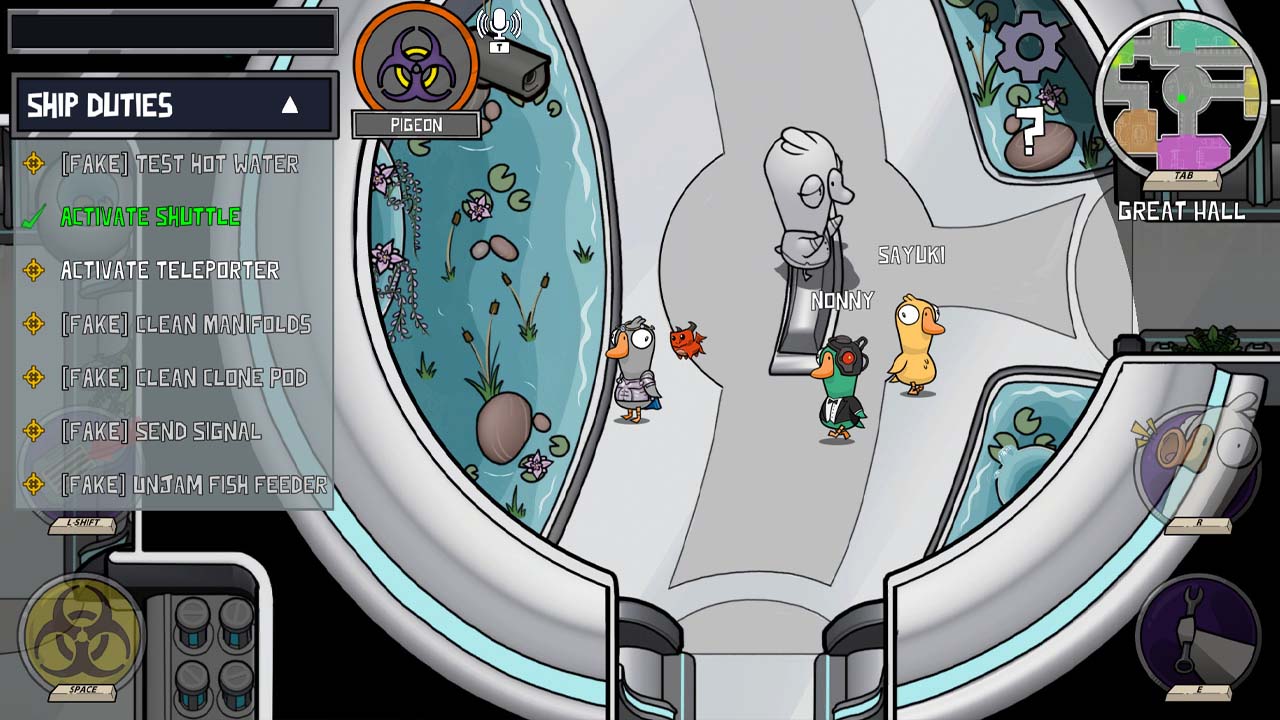 If you're tired of Among Us, then why not try Goose Goose Duck this Valentine's Day with friends? The game is easy to learn and can be played by any number of players, making it a perfect option for a group of friends. A game of social deduction where you and your fellow geese must work together to complete your mission. Keep an eye out for those malicious Mallards and other birds, who have infiltrated your team and will do anything to stop you. The laughter and friendly competition of the game create a lively and enjoyable atmosphere, perfect for a Valentine's Day celebration with friends. Additionally, the game is short and can be played multiple times in a row, ensuring that everyone will have a good time and will not get bored.
PHASMOPHOBIA (PC, VR)
For starters, Phasmophobia actually means the fear of ghosts, but as a game, it's the best way to put your paranormal investigative skills to test, especially with friends! Create a party of four players and jump into different sets of locations to investigate a variety of ghosts. You and your paranormal team will have to hunt for clues around the location using a wide assortment of tools. So much to explore and ghosts to hunt, your night is just getting started.
---
GAMES TO PLAY WITH A PARTNER
VALORANT (PC)
Anyone who is familiar with Valorant culture will know about "e-dating". Essentially what usually happens is that one person, in most cases, the guy, is ranked pretty high like Immortal and helps his "girlfriend" climb up the ladder and rank up. This is all thanks to the boom in the popularity of Valorant among younger people, especially girls as Valorant sees one of the highest female player bases in any competitive FPS. So now it's quite common for actual couples nowadays to play together. So why not join in the fun?
MOVING OUT (PC, PS4, PS5, XBOX ONE, XBOX SERIES X/S)
Just like Overcooked, Moving Out is great for co-op, but it's especially fun for partners. Why? You can simulate what it would be like to move in and move out together (which is eventually one of the levels in a romantic couple's life, right?). This is a fun physics-based moving simulator. Sure, moving furniture is a chore in real life, but it's totally a fun way to spend with your significant other to see how well you'd work together in a real "moving" in/out situation.
A WAY OUT (PC, PS4, PS5, XBOX ONE, XBOX SERIES X/S)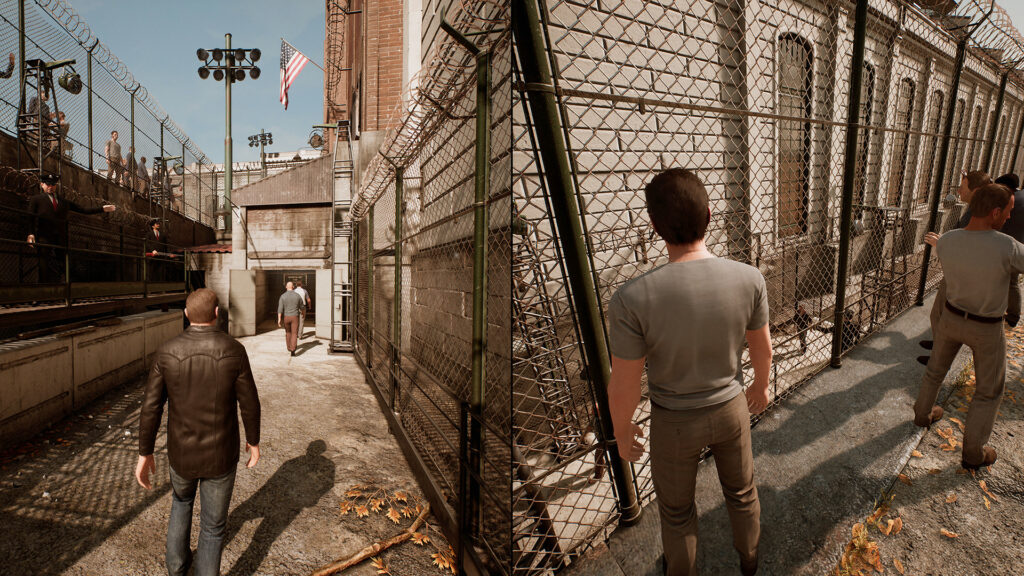 Josef Fares and his Hazelight Studios are the masters of co-op gaming right now, and one of their first efforts was A Way Out. It's a co-op adventure where you play the role of one of two prisoners making their daring escape from prison. The game is pretty short in length, but that's why it's a great choice as a way to spend your Valentine's Day night together. Plus, it's very cinematic so it'll be like watching a movie at the same time.
IT TAKES TWO (PC, PS4, PS5, XBOX ONE, XBOX SERIES X/S)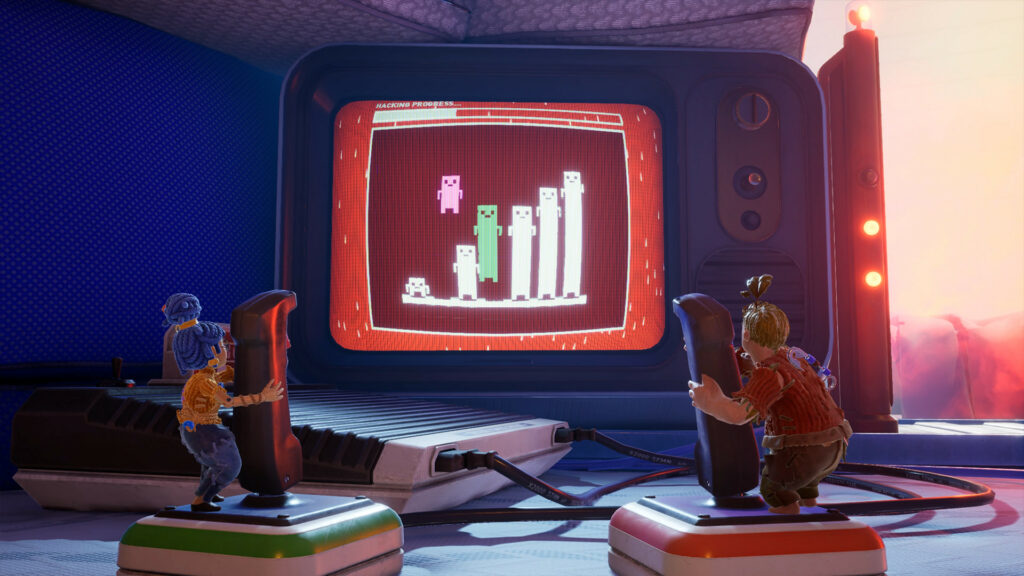 It Takes Two is Hazelight Studios at its peak and prime. It's their best game yet and it won so many GOTY awards when it came out in 2021. It sets the industry standard on what a story-based linear couch co-op game should be like. In addition, it stars a married couple who are on the rocks, Cody and May, who are forced to work together after they're turned into literal dolls.
ANIMAL CROSSING NEW HORIZONS (NINTENDO SWITCH)
Animal Crossing was one of the most hyped games during the Pandemic but with good reasons: You can create magical moments and go on a virtual date with your partner. People who met on Tinder went on their first date in Animal Crossing and even one married couple go as far as to celebrate their wedding anniversary. Slash that fancy overprice vacation and instead, create your very own Island into a romantic paradise for that special someone.
---
GAMES TO PLAY SOLO
THE WITCHER 3 WILD HUNT (PC, PS4, PS5, XBOX ONE, XBOX SERIES X/S)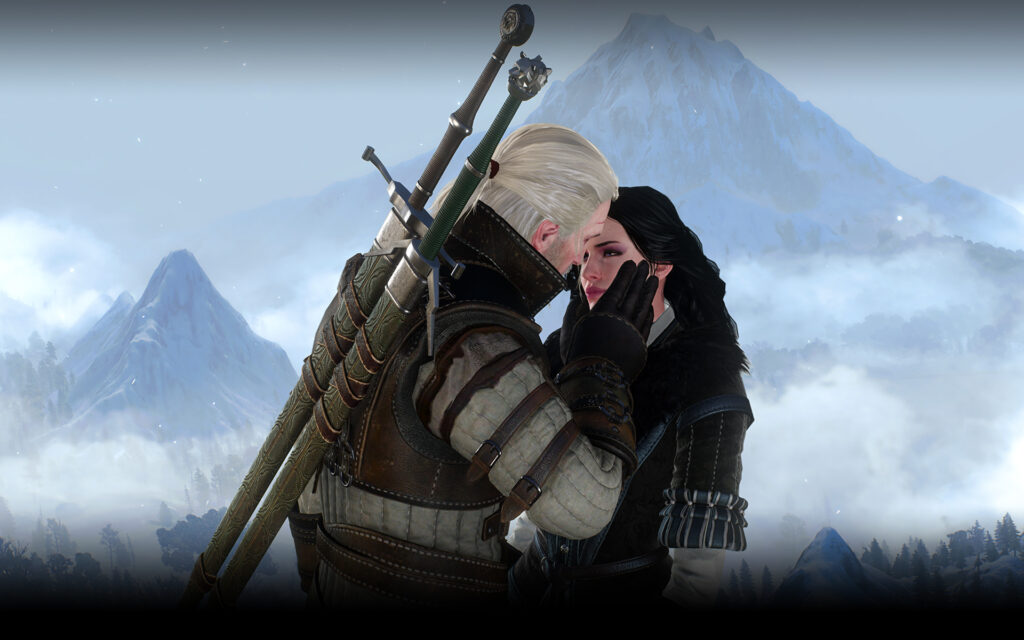 The Witcher 3 Wild Hunt has some of the best waifus in all of gaming and it's one of the best single-player RPGs ever. So, you can't really go wrong with spending your free time on Valentine's Day exploring the Continent and racking up Geralt's 'body count'. Also, there are dragons and basilisks to kill if that's more to your liking.
HIGH ON LIFE (PC, XBOX ONE, XBOX SERIES X/S)
High On Life is a perfect game to play if you are spending Valentine's Day alone. The game is an uplifting and joyful experience that provides a much-needed escape from reality. The game takes you on an exciting adventure that immerses you as deeply as many TV shows such as Rick and Morty do. With its goofy antics, if you are feeling lonely or down, this game will make you feel better by giving you a reason to smile and feel hopeful. So, if you want to spend Valentine's Day in a positive and uplifting way, High On Life is the game for you.
PERSONA 4 GOLDEN (PC, PS4, PS5, XBOX ONE, XBOX SERIES X/S, NINTENDO SWITCH)
Another game with even more romance options, Persona 4 Golden is arguably more dating sim than it is a JRPG since you'll spend more time building relationships and racking your girlfriends rather than grinding in dungeons (especially so in the new versions of P4 Golden when you can literally cheat via the options). Your potential waifu waits in this game, even if you're alone in real life.
MASS EFFECT LEGENDARY EDITION (PC, PS4, PS5, XBOX ONE, XBOX SERIES X/S)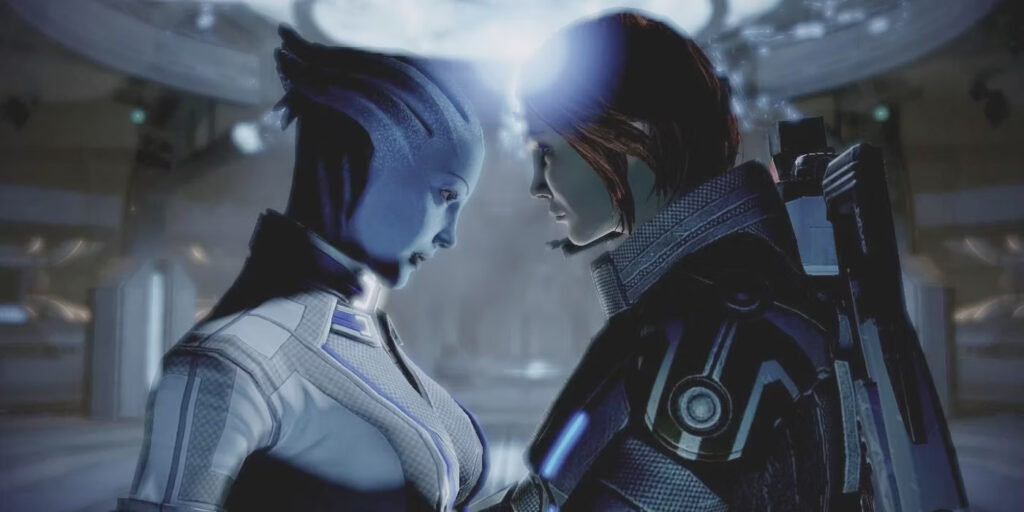 Even if you don't have a significant other to spend with on Valentine's Day, Mass Effect Legendary Edition is a journey so epic and filled with virtual relationships that you'll probably forget that you're spending Valentine's Day alone. The romance mechanics and writing in Mass Effect remain one of the best in gaming history, so it's always a good time to delve into this trilogy. Also, Tali'Zorah is the best waifu and Garrus is the best husbando. Don't @ us.
CHAINED ECHOES (PC, PS4, PS5, XBOX ONE, XBOX SERIES X/S)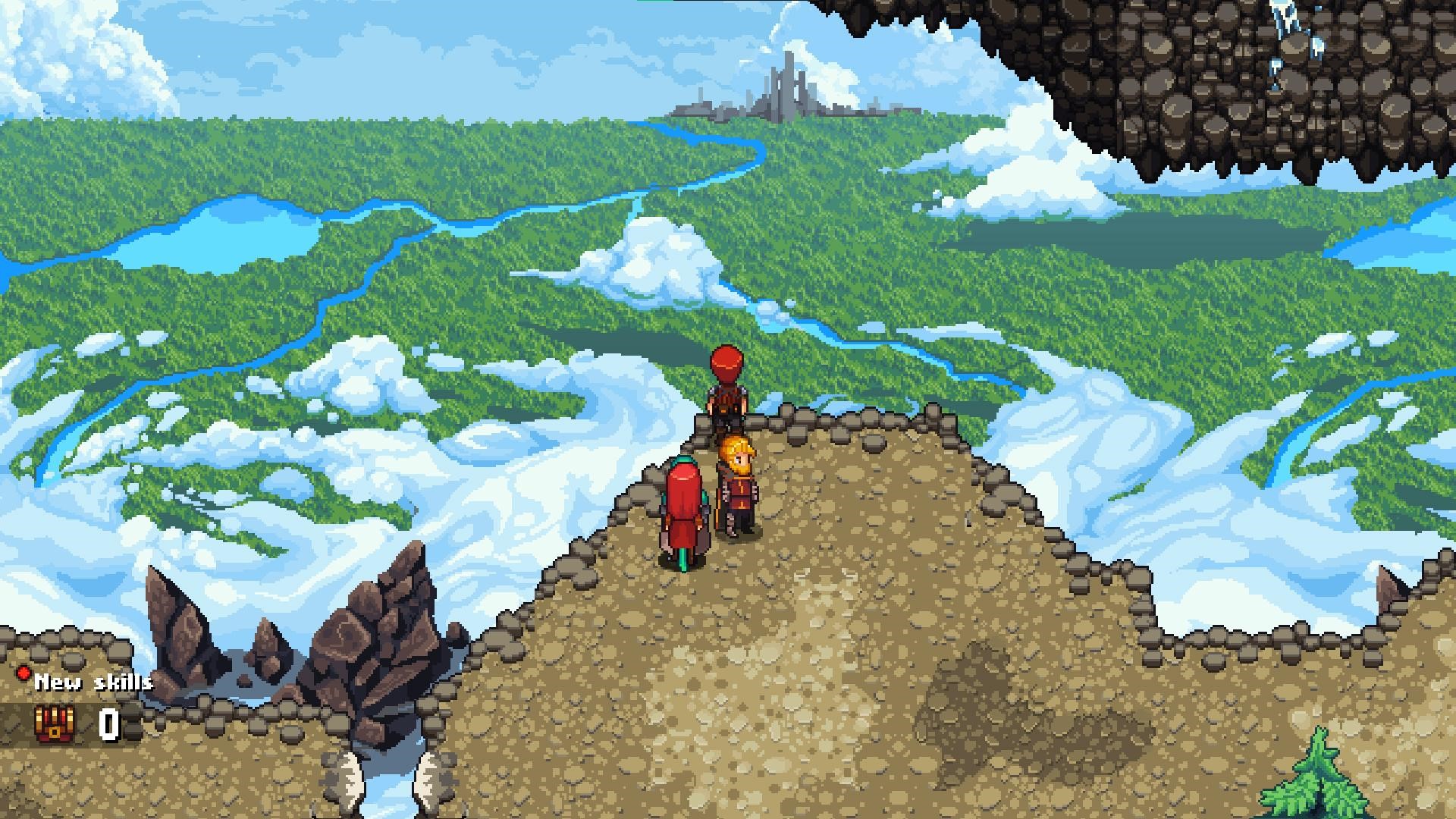 This 16-bit RPG adventure indie darling is not to be missed! The game offers fluid and strategic combat, an interesting cast of unique characters, and eye-candy aesthetics alongside a compelling tale of warring kingdoms and tragic heroes. Its open world gets even bigger than the last with lots of loot to offer, making it addictive even for first-time players. Our writer, Kaemon Ong spent 20+ hours playing it and based on his whole experience, it was magical, to say the least. Although there is little romance in the game, that doesn't stop you to be the hero in shining armour in Chained Echoes this Valentine's Day.
Have you decided which game will you be playing on Valentine's Day? Let us know in the comment section below. Till then, Happy Valentine's Day to all our readers <3
Related