By Alleef Ashaari|February 14, 2023|
There will be a remake of Stephen King's Children Of The Corn from director Kurt Wimmer and it's just received its first trailer. It will premiere in US cinemas on 3 March 2023, before releasing on digital starting from 21 March 2023.
This remake is actually the whopping eleventh movie in the franchise, most of which have gone straight to video. The most recent was John Gulager's Children Of The Corn Runaway in 2018.
The synopsis reads:
Possessed by a spirit in a dying cornfield, twelve-year-old Eden recruits the other children in her small town to rise up and take control. Tired of having to pay the price for their parent's mistakes, Eden leads the kids on a bloody rampage, killing the adults and anyone who opposes her.

With the all the adults jailed or dead, it comes down to one high schooler who won't go along with the plan and becomes the town's only hope of survival. Based on the short story by Stephen King, CHILDREN OF THE CORN is a chilling new re-telling for a whole new generation.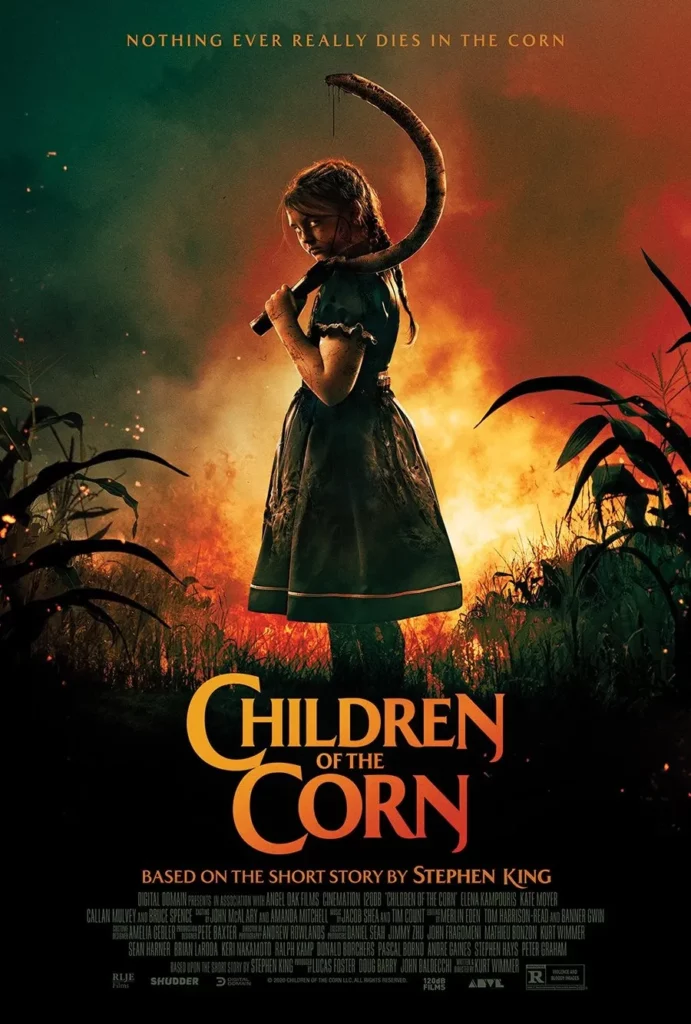 The film's cast includes Elena Kampouris (Before I Fall), Kate Moyer (When Hope Calls), Callan Mulvey (Avengers Endgame) and Bruce Spence (The Road Warrior).
Check out the trailer below:
Related