By Lewis Larcombe|February 9, 2023|
Comedy YouTuber and keyboard enthusiast Glarses has taken on Razer by constructing his own six-foot fully mechanical keyboard after having been rejected by Razer to purchase their 64x scale keyboard that was showcased at the 2018 CES show.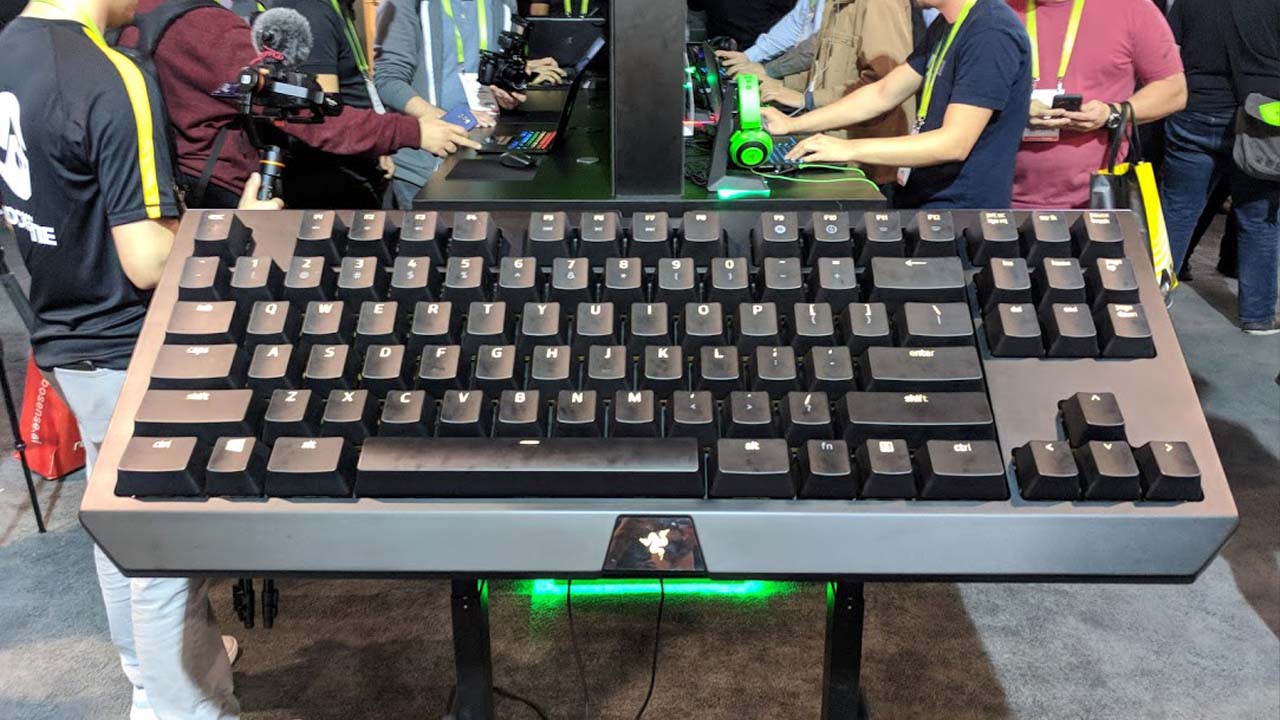 After being rejected by Razer, Glarses decided to build his own six-foot keyboard with a full layout and 110 switches. To achieve the best possible key action, he lubricated all the keys, which took 10 minutes just to disassemble the first key.
The keyboard features Novelkeys 64x scale mechanical MX-style switches and most of the components were custom 3D-printed with a machined aluminium case and chassis in three pieces. The space key stabilizers were also 3D printed and the space key is larger than most keyboard keys.
Due to time constraints, most of the parts were ordered without a test run, requiring hand-tuning and modifications to fit properly.
The cost of building the six-foot mechanical keyboard came to around £12,000 (US$15,000), but it was worth it for Glarses. Despite some miscalculations regarding the spring strength and a last-minute rush due to COVID, Glarses and two friends were able to assemble the keyboard in 24 hours and add the keycaps with a 30-minute hot glue rush.
The keyboard uses Novelkeys 64x scale mechanical MX-style switches, with the majority of parts being 3D printed and a machined aluminum case and chassis in three pieces. Despite the challenges, Glarses was able to create a truly unique and impressive keyboard.
Related