By Alisha Alix|March 2, 2023|
The Korean developer and publisher MMORPG, Pearl Abyss announced today that the latest Hashashin awakening class, Zayed, the sand serpent is now available in Black Desert Mobile. Alongside the arrival of Zayed includes an array of events and the return of the Amazon Prime Gaming collaboration event.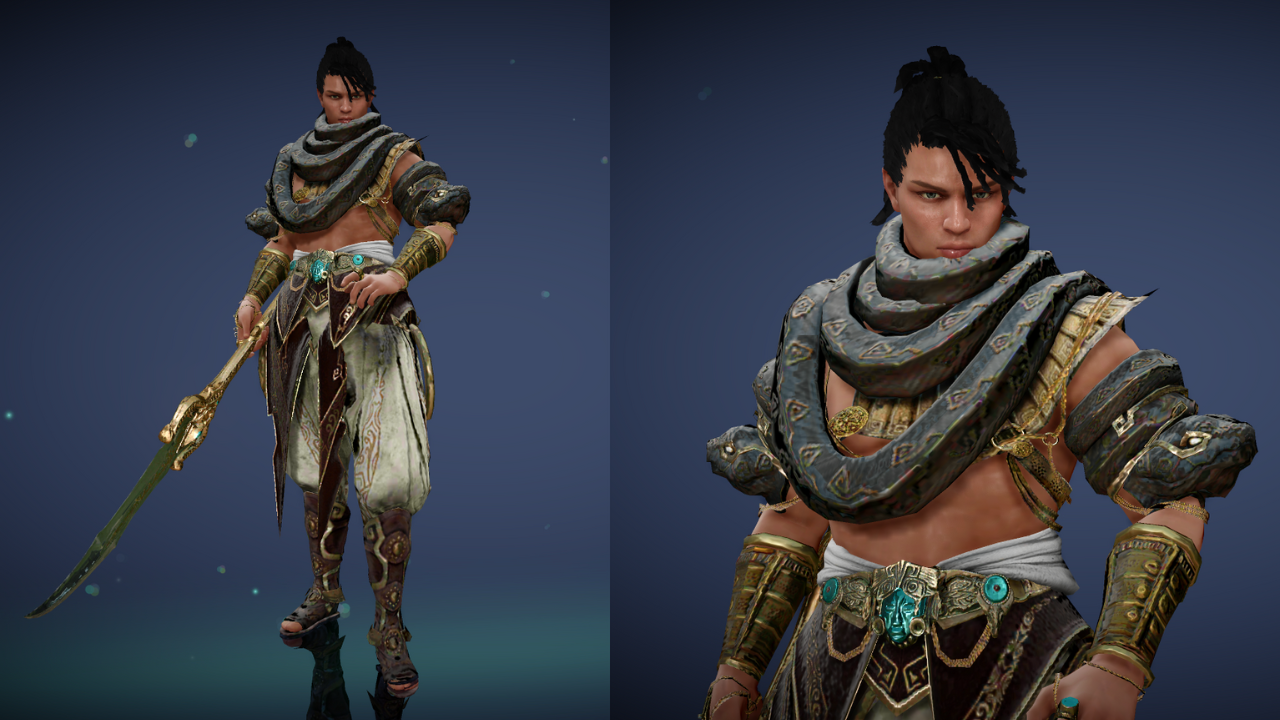 Zayed, the sand wielder has received the true blessings of Aal by overcoming his trials, which gives him the power to control sand and sand snakes. This ability gives him an advantage on the battlefield and leaves no enemies at his expense. His primary weapon is the enormous double-edged Dual Glaives, which lets him unleash merciless attacks with fluid combat movements.
The sand-wielding combatant Zayed, who employs four different skills using the Dual Glaives, is available for players to explore:
Purge: Using his Dual Glaives, Zayed slams the ground, conjuring the sand serpents and inflicting daze and knockback onto the enemies.
Ensnaring Sands: Using the Dual Glaives, he drives them into the ground and summons sand serpents bringing wide destruction.
Condemnation: Using the sand snakes, he leaps above ground and attacks his adversary with one blow.
In celebrating Zayed's arrival, various events are introduced for players to earn Sandstorm Relics in exchange for reward chests, obtaining items like Shadow Knots, Chaos Cores, and Chaos Crystals. Moreover, exclusive daily missions will be held for players to grab an Ah'krad.
Furthermore, the Amazon Prime Gaming collaboration event has started giving those who subscribed to Prime Gaming to redeem a coupon by logging on to the official website. Ah'krad Crystal, Dawning Moonstones, and Nightblooms are some of the few premium rewards for Prime Gaming subscribers to grab every week.
Black Desert Mobile is available to play on the Google Play Store and the Apple App Store.
Related