LeBron James Teams Up With PlayStation To Bring A Custom Controller & Console Cover
By Lewis Larcombe|March 2, 2023|
PlayStation is always up for a creative challenge, especially when it comes to teaming up with people who redefine what it means to play and live life without limits. And that's exactly why they're excited to announce their new PlayStation Playmakers program. You can learn more about it by clicking here.
But what's really got everyone buzzing is the limited edition PlayStation 5 console cover and DualSense wireless controller that were designed in collaboration with sports icon, philanthropist, entrepreneur (and part-time God of War), LeBron James, who is also a PlayStation Playmaker. These special accessories, which feature elements inspired by LeBron's love for gaming and community, will only be available for a limited time in select countries worldwide.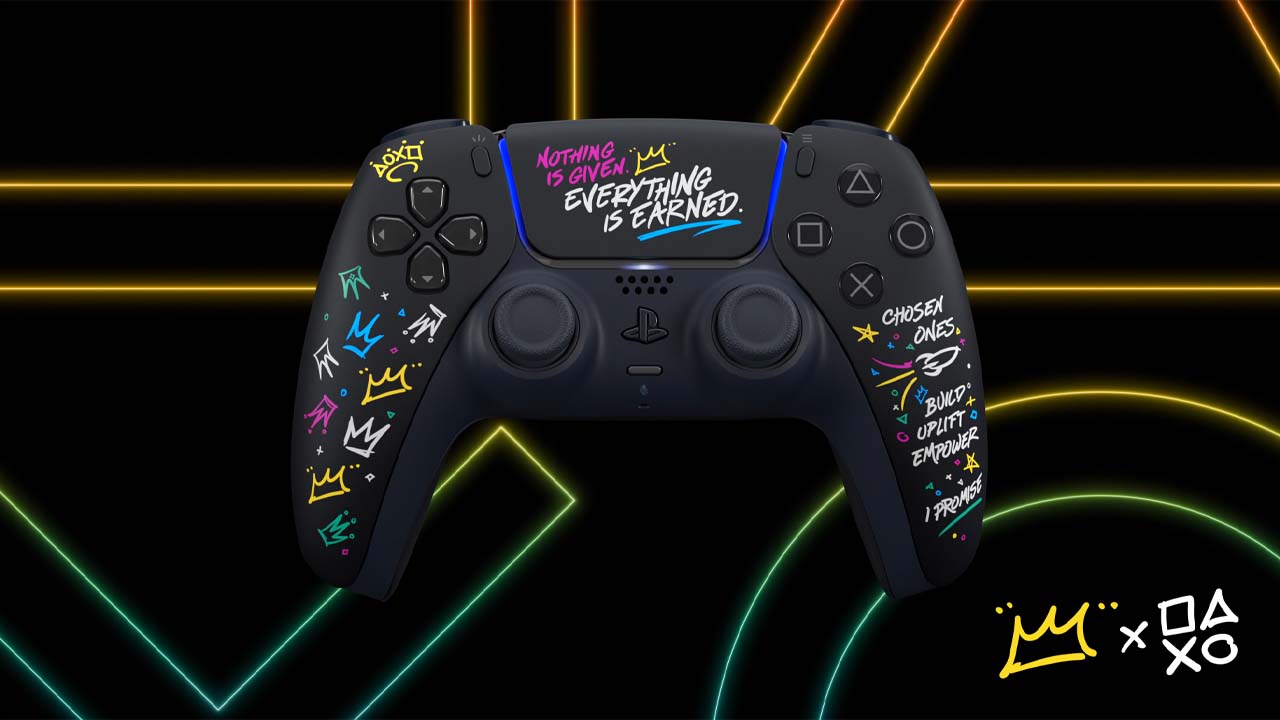 LeBron himself co-designed the PS5 console cover and DualSense wireless controller, infusing personal imagery and adages that have been meaningful throughout his life's journey. He even shared some thoughts on what the collaboration means to him:
"It's still crazy to think a kid from Akron who grew up playing games is getting to create something like this. Designing a console cover and controller with PlayStation that gives a nod to my I Promise students and where we come from is a pretty cool thing. I hope it's something that continues to inspire everyone who touches it, and that they have a little fun finding meaning in every detail."

– LeBron James
It's clear that LeBron's impact goes beyond the basketball court, as he continues to inspire people around the world with his extraordinary efforts to lift his community. So it's no surprise that PlayStation is thrilled to have him as their first-ever collaborator for limited-edition PlayStation products. And based on the design he created, which showcases his passions for gaming and community, we're sure PlayStation fans will love it too!
If you're interested in preordering these exclusive accessories, keep an eye out on direct.playstation.com later this year.
Related