Last week, the entire CS: GO world went into a huge meltdown over all the teases and rumours of a CS:GO 2.
Well…it's true. It's actually real.
My hands are shaking out of excitement writing this because this isn't just any new game being released. IT'S CS: GO 2!
CS: GO is certainly an influential game and has had a significant impact on the esports scene. It's also paved the way for many other FPS games, including Valorant, which is one of the more popular FPS games these days.
What We Know So Far
All of the game's new features will be revealed when it officially launches this summer, but the road to Counter-Strike 2 begins today as a Limited Test for select CS:GO players. Players are selected for the Counter-Strike 2 Limited Test based on a number of factors deemed important by the Counter-Strike 2 development team.
This includes (but not limited to) recent playtime on Valve official servers, trust factor, and Steam account standing. Counter-Strike 2 arrives this summer as a free upgrade to CS:GO. Read on below to find out more about the features of the Limited Test.
What you see is what you get, folks!
Sub-tick updates are the heart of Counter-Strike 2. Previously, the server only evaluated the world in discrete time intervals (called ticks). Thanks to Counter-Strike 2's sub-tick update architecture, servers know the exact instant that motion starts, a shot is fired, or a 'nade is thrown.
As a result, regardless of tick rate, your moving and shooting will be equally responsive and your grenades will always land the same way.
Smoke's Out!
Smoke now has the ability to interact with other gameplay events, creating new opportunities. Bullets and HE grenades can push smoke to briefly clear sightlines or expand occlusion.
Now the smoke will seep out of opened doorways and broken windows, go down and upstairs, as well as expand in long corridors and combine with other smokes.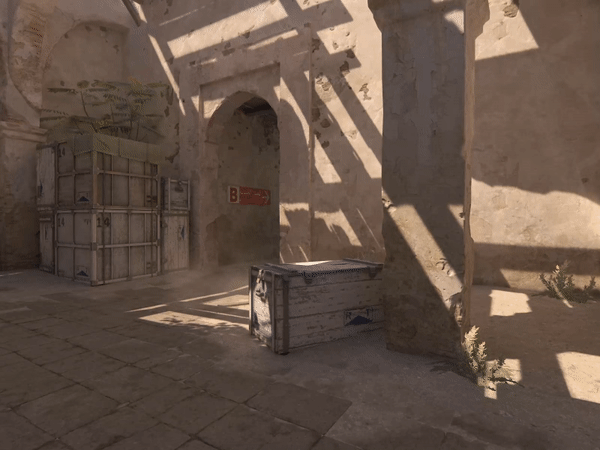 In Counter-Strike 2 smoke particles work with the unified lighting system allowing for more realistic light and colour.
There's More!
From UI to the actual gameplay, everything has been reimagined. All the visual effects have been updated. With Source 2 lighting and particle systems, there's an all-new look and behaviour for water, explosions, fire, smoke, muzzle flashes, bullet tracers, impact effects, and more.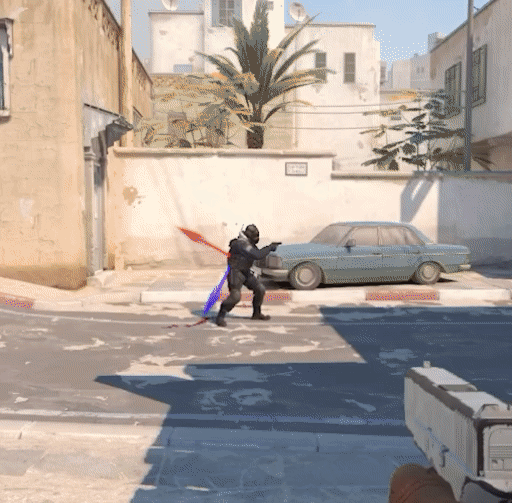 In Counter-Strike 2 the most critical gameplay visuals have been redesigned with readability in mind. Bullet impacts can be easily viewed at a distance, and directional blood impacts (that fade over time) give you more information as you move through the world. Say goodbye to the sucky blood splashes from the old CS boys and girls!
Experience completely reauthored explosions, fire, C4 lighting, and more. Environmental effects are now more consistent and looks much, much better.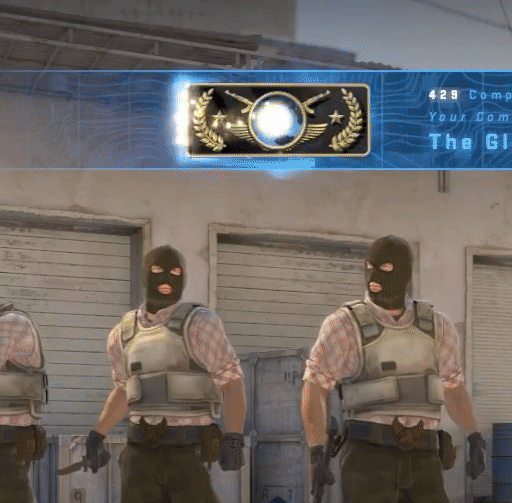 The UI has also received a completely new look! So the improvements, don't just look nice, they also communicate important game state!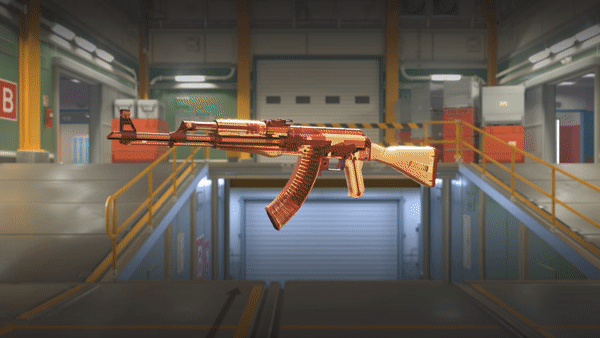 Best of all, you get to carry over all your stuff from CS:GO! Also, these weapons are going to benefit from better lighting. For the most parts, all that money you spent in CS:GO will not go to complete waste. In addition to supporting legacy models and finishes, all stock weapons have been upgraded with high-resolution models.
Better Audio
Counter-Strike 2 sounds have been reworked to be more distinct and easygoing on the ears. Basically, it'll be way more comfortable than the BANGBANG sharp sounds you hear that give you jumpscare (for people like me).
Source 2 Tools Available To All
Yes, you get it all! Mod makers all over, rejoice! The Source 2 tools and rendering features will be available for community map makers to make it easier to build, experiment and iterate. And the workshop will be coming soon, with limited test play.
Map Overhaul
The overhauled maps have been fully rebuilt from the ground up, leveraging all of the new Source 2 tools and rendering features. These are maps that use new Source 2 lighting, including a physically based rendering system that produces realistic materials, lighting, and reflections.
How To Join The Limited Test
At this point in time, Valve has yet to divulge this information. The game will be out this Summer as a free update; the Limited Test will most likely be given to seasoned players way before the second quarter of 2023.
Well, that's all we know for now. We've gotta just hang in tight, and wait for more news on the Limited Test. We'll be sure to keep you guys updated on what we find out.
In the meantime, GO CRAZY GUYS! IT'S ALMOST HERE.