How do you cap off a pretty good R-rated animated series adaptation of a video game that was years in the making? By just letting loose and giving it the ending(s) it deserves.
That's what Castlevania Season 4 is about; going out in style and uses its 10 episodes to the best of their production abilities. They stuck the landing, simply put.
Wicked Child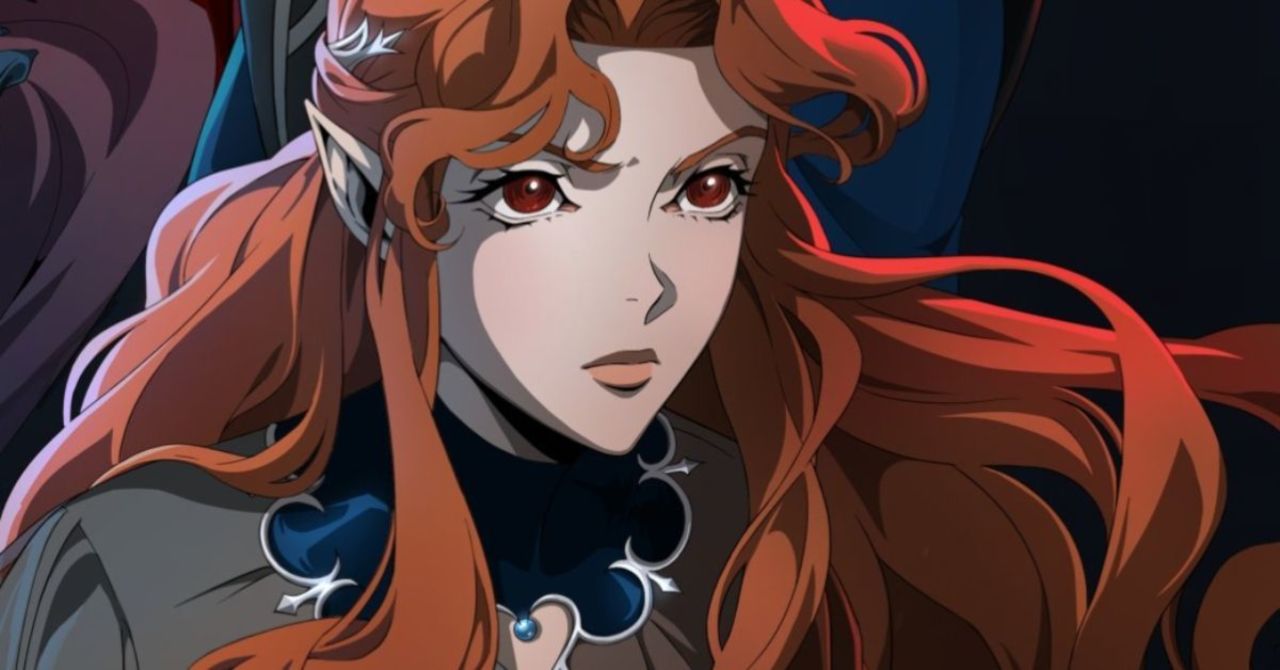 The current plotline follows vampire hunters Trevor Belmont (Richard Armitage) and Sypha Belnades (Alejandra Reynoso) in their heroics and adventures, quelling the vampire and night creature horde following Count Dracula's death. It seems that a LOT of deranged people and whatnot want to resurrect the vampire king.
Meanwhile, Alucard (James Callis) gets a request for help from a far-off village courtesy of village chief and badass newcomer Greta (Marsha Thomanson), while current big bad vampire queen Carmilla (Jaime Murray) plots while still keeping Forgemaster Hector (Theo James) under her captivity. Elsewhere, ex-Forgemaster Isaac (Adetokumboh M'Cormack) also sorts out his master plan involving his demon army.
Season 3 side character Saint Germain (Bill Nye) also gets himself and his supposed alchemic interests involved, while new vampire adversaries Varney (Malcolm Mcdowell) and Ratko (Titus Welliver) are complicating matters in Trevor and Sypha's new quest.
Just like past seasons, Castlevania delivers the gore and action goods, but adds in lots of character development and introspective for each of our main players on the proverbial chess pieces as they move in place for the endgame. Without revealing much of the plot and action beats, the final season completely delivers on all fronts and resolves a lot of its character's arcs. While it would be nice to see a few of the outcomes for some of the side characters, writer Warren "I wrote Nextwave" Ellis and the team did a bang-up job in bookending the entire series.
Yes, there are still a few animation cutbacks here and there, mostly in the dialogue scenes, but when you see a vampire lord cleaving through the militia using a giant-ass sword while donning daytime armour, it becomes a lovely sight to behold when it's in motion. You also get to bear witness a couple of vampiric invasions (with a big one taking place in an established Season 2 location), a demon army overtaking a stronghold that surprisingly has a few heartfelt scenes revolving around brotherhood, and the climactic final battle between our heroes and a surprise villain whom Castlevania fans will be happy to see. Said fans will also be glad to see this fellow below make its debut in the penultimate episodes.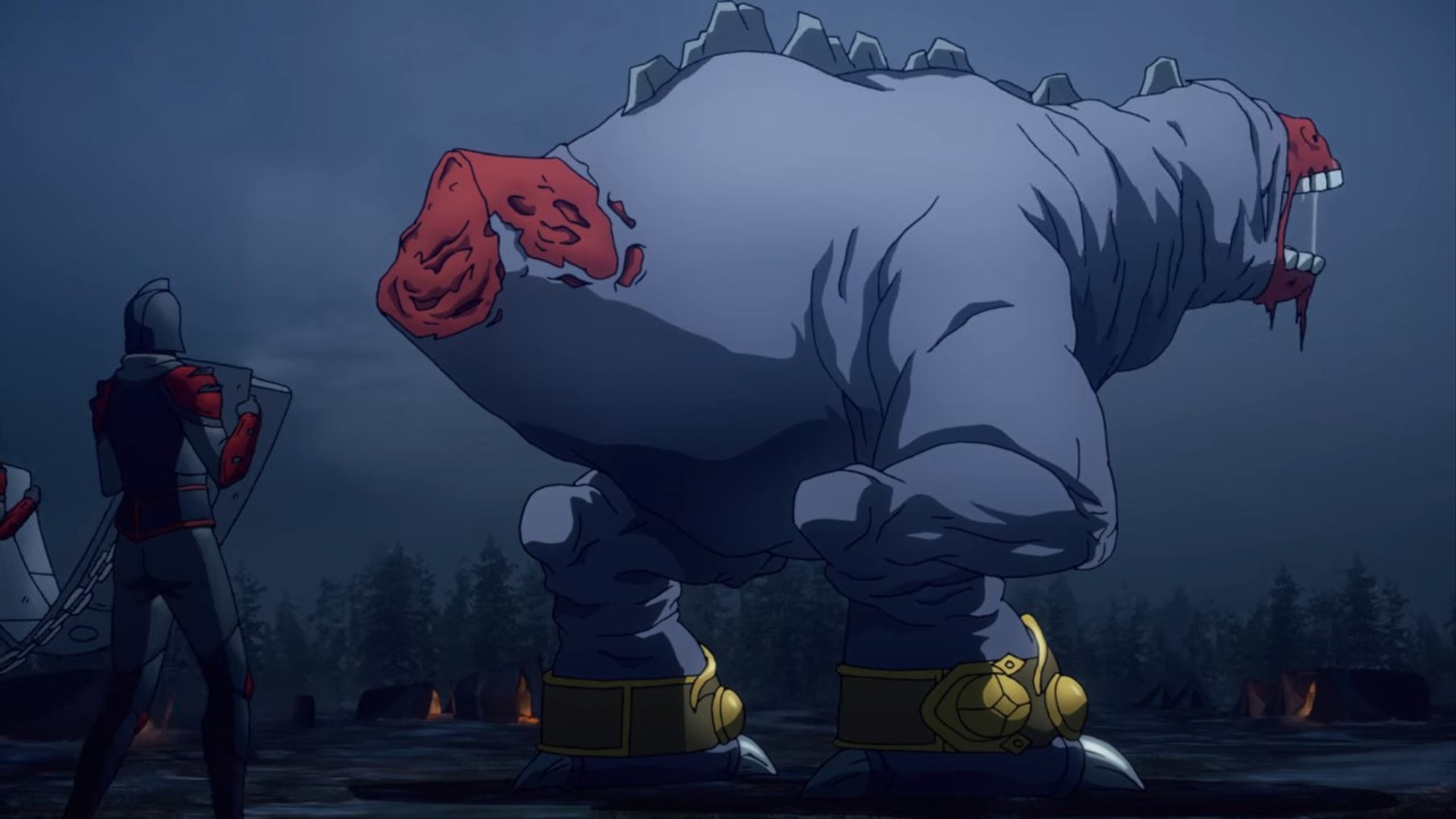 Riddle
While some plotlines might feel like they needed more closure, everything else just feels right and dandy. The show's given more than enough to deserve its intended outcome given how the series has progressed since Season 1.
Most importantly, this is one adaptation fans can completely get behind: it delivers an epic story of a vampire killer and his crew as they take down Count Dracula, while also getting the feels for their backstories and struggle through the repercussions after completing that arduous task. Brilliant stuff all around; I do hope Netflix can find new ways to continue the series beyond the Trevor Belmont/Castlevania 3 story arc, as well as keep writer Warren Ellis on board.
Final Score: 90/100