The world of Minecraft isn't just relegated to the famous open-world builder title that revolutionized gaming. It's also a hotbed of potential spin-offs, one of them being the upcoming title Minecraft Legends.
Minecraft Legends is an upcoming action-strategy game combining elements from Microsoft, developer Mojang Studios and Blackbird Interactive. You won't just fight for your survival. You'll battle Piglin forces to defend Minecraft's Overworld, travelling across biomes to build defences and rally allied defenders.
In this spinoff, the distinctive art style offers a new experience while maintaining all the beloved features we've come to know and love. Without further ado, here's what we know about Minecraft Legends.
WHAT IS MINECRAFT LEGENDS?
Minecraft Legends is an RTS spinoff of Minecraft that remixes the series standard survival and crafting into a real-time strategy adventure across the Minecraft Overworld, which is split into both new and familiar biomes. This is Mojang's first attempt at an action-strategy game.
The first trailer promises to tell a legend of a "united Overworld," seeming to recruit mobs like Creepers and Skeletons. It appears that the threat in this game is the denizens of the Nether, who are seen escaping a portal and corrupting the peaceful Overworld with its greediness and fiery flames. Your character will be the "hero" that units alliance across the Overworld and lead your troops to victory.
According to creative director Magnus Nedfors, the game focuses on forging alliances with Minecraft Overworld denizens so that you can fight the Piglin forces together.
"It's not about your character getting stronger. You're not getting new armor. It's about making new friends and fighting the piglins together."
Additionally, the trailer also showed brief glimpses of building mechanics, possibly demonstrating how bases are constructed and maintained. The building showcase seems to be a constructed fort. As for the action gameplay, players will be able to mount horses, with a plethora of mounts to choose from.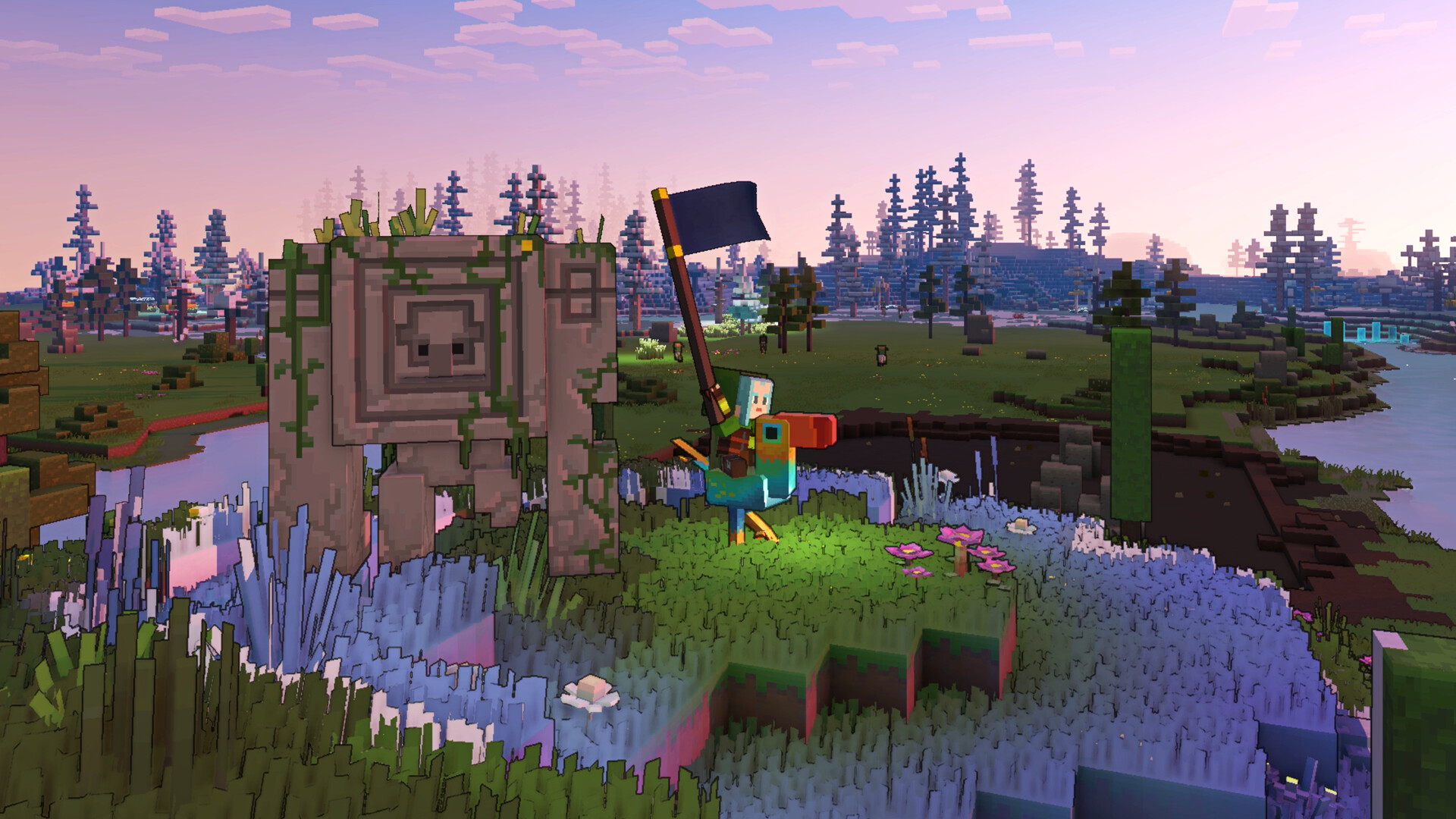 DOES MINECRAFT LEGENDS HAVE A MULTIPLAYER MODE?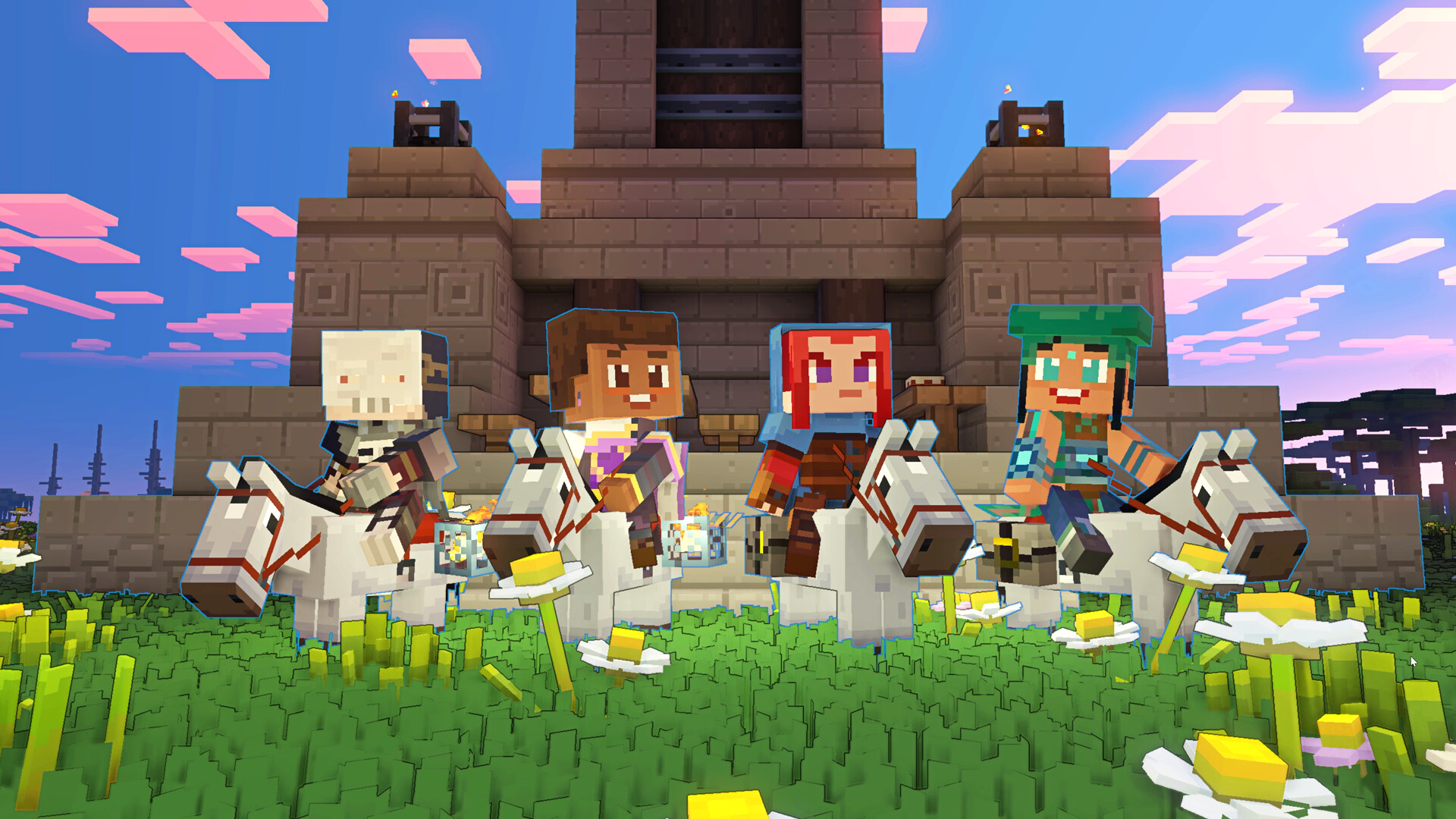 Minecraft Legends will have both co-op and competitive multiplayer options, and will support cross-platform play. The co-op campaign lets players to team up and play through the campaign mode side-by-side. It is unclear on how many people can join up at the same lobby as the details have yet to be announced.
During Xbox Bethesda Developer Direct, Minecraft Legends' PVP mode lets you knock down the other player's base-building before they can do the same to you. The Piglins will appear during the PVP gameplay and will fight both players as well. Up to eight players can join a lobby, in which they'll split into two teams of four. Each team will then build a base and an army, before charging each other in battle. Matches in this mode are expected to last about 20 to 30 minutes each.
As for crossplay, it's safe to say that it will be at least cross-platform multiplayer between PC and consoles as the Minecraft Dungeons added cross-platform multiplayer for PC and all consoles, it seems fair to hope this feature will be added to the upcoming action-strategy game.
WHAT KIND OF MOBS WILL YOU ENCOUNTER IN MINECRAFT LEGENDS?
Apart from the Piglins, all mobs will be non-hostile and friendly to players. To underscore this point, the cinematic mob trailer shows a friendly interaction between a Villager and a Zombie Villager.
The following are all the officially confirmed mobs for Minecraft Legends:
Zombies
Skeletons
Creepers
Piglin – Grunter
Piglin – Runt
Piglin – Bruiser
Piglin – Portal Guard
Piglin – Piggo
Plank Golem
Cobblestone Golem
Grindstone Golem
Mossy Golem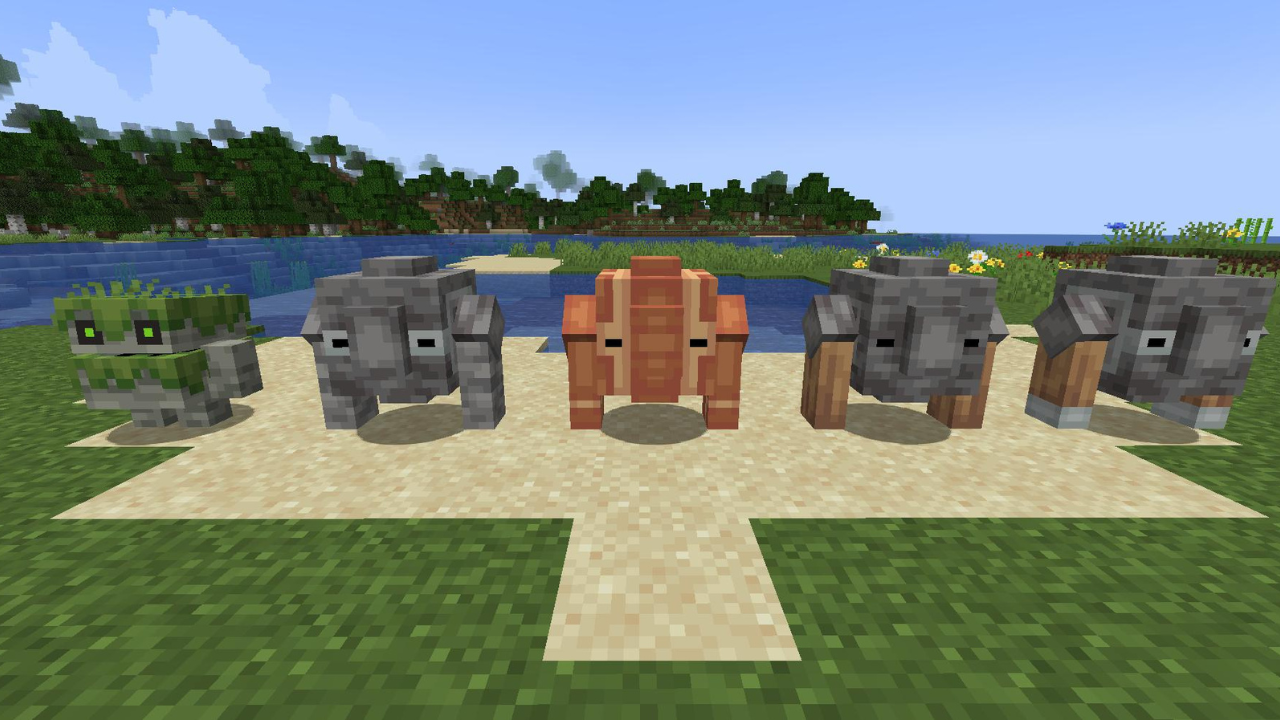 Golems act as an NPC companion to provide support during battle. There are four types of golems confirmed so far: Plank Golems which act like mobile turrets, Cobblestone Golems which deal melee damage, Grindstone Golems which provide knock-back defence, and Mossy Golems which provide healing.
Whereas the Piglins in Minecraft Legends will have distinct roles and designs, each with its own characteristics. Piggos appear to be mounts, while Grunters and Runts are mook-level enemies, Bruisers and Portal Guards are beefier, more specialized enemies.
In terms of neutral mobs: rabbits, turtles, chickens, and cats were featured in the cinematic trailer.
WHEN WILL MINECRAFT LEGENDS BE RELEASED AND ON WHICH PLATFORMS?
Mojang Studios and Blackbird Interactive announced that Minecraft Legends will be released on 18 April 2023 on PS4, PS5, Nintendo Switch, Xbox One, Xbox Series X/S, PC via Steam and Xbox Game Pass.
We'll be keeping an eye out for any upcoming news related to Minecraft Legends so stay tuned. In the meantime, why not check out our review of Minecraft Dungeons? You might also be interested that Microsoft developed an AI to play Minecraft for you.