Update (25/8/2022): Added games from Wednesday.
Gamescom 2022 is live this week, and there are a ton of new video game announcements and surprises in store from today until this weekend.
Here are all the news and announcements, collected under one big feature. We'll be sure to update this hub page with all the biggest Gamescom reveals big and small since the event is still ongoing.
Destiny 2: Lightfall Reveal
Not quite a Gamescom 2022 reveal, but it happened an hour before the Gamescom 2022 Geoff Keighley show, so it kinda counts. Destiny 2's big story expansion is getting a new level (Neptune's lost neon city), new enemies (purple Cabals & Tormentors), and new Darkness powers called Strands which lets you grapple hook your way through the game.
Everywhere
A scifi- open-world third-person action adventure game with "creative elements". Keep in mind this title is made by ex-Rockstar Games lead developer Leslie Benzies.
The Callisto Protocol
How to make a Dead Space game without calling it Dead Space, from the creator of Dead Space back in the late 2000s. This sci-fi survival action game features dismemberment and on-the-fly mutation to make fights more tense and tough.
Dune: Awakening MMORPG From Funcom
The spice must flow! Funcom (Secret World) will be making a new MMORPG with survival elements based on the Dune novel/film franchise Why else would Paul Atreides look like Timothée Chalamet in the trailer?
Sonic Frontiers
Sonic Frontiers has a release date: 8th November 2022. We knew about this a while ago, but it's now made official.
Return To Monkey Island
The upcoming adventure game from a team led by original Monkey Island creator Ron Gilbert has a release date: 19th September. That's when International Talk Like A Pirate Day is happening!
New Tales From The Borderlands
As mentioned earlier, New Tales From The Borderlands will be out on 21 October for PC and consoles. The new story takes place in Promethea and you determine the fate of three underdogs: scientist Anu, streetwise poser Octavio, and the cyber-wheelchair-bound frogurt-flinger Fran.
Friends Vs Friends
A gorgeous-looking colourful trailer showing off a PvP(?) style first-person shooter with deck-building mechanics between furries.
The Lords Of The Fallen
What was supposed to be Lords of the Fallen 2 ends up being a reboot with no sequel number attached. Fair enough, since it's been 9 years since the first game. For those not in the know, this one's a dark fantasy Soulslike action RPG game.
Lies Of P
Gamescom 2022 Opening Night Live unveiled a new gameplay trailer from Neowiz's upcoming hardcore action RPG title which retells the story of wooden lying boy Pinnochio. Only instead of gusto and a cricket, he now fights with giant sharp swords and spells in a steampunk-esque fantasy landscape.
Homeworld 3
The long-awaited sequel to the Homeworld franchise (big epic space battles + colony-building) is coming soon, in the first half of 2023.
Blacktail
An indie game where you can play as either a good witch or a bad one. The two conflicting VO style in the trailer seems to allude that amidst the first-person action, survival, and archery.
Killer Klowns From Outer Space: The Game
The cult classic 80s B-movie horror film is getting an asymmetrical multiplayer PvP game from the creators of the Friday the 13th game. Out in early 2023.
Moonbreaker
The makers of Subnautica are switching up genres from survival games to a turn-based miniatures-painting-and-assembling strategy title. 
Goat Simulator 3
Here's a gameplay trailer from the anticipated sequel to the first game, which somehow skipped a number for comedy's sake.
The Outlast Trials
Poor hapless souls go through the trials based on the last few Outlast horror games. The game's closed beta trials will last from 28th October to 1st November.
Where Winds Meet
Chinese Wuxia meets Ghost of Tsushima. No release date yet, but this Chinese-made action adventure game looks promising.
A Pokemon x MINI Collaboration Featuring An Electric Car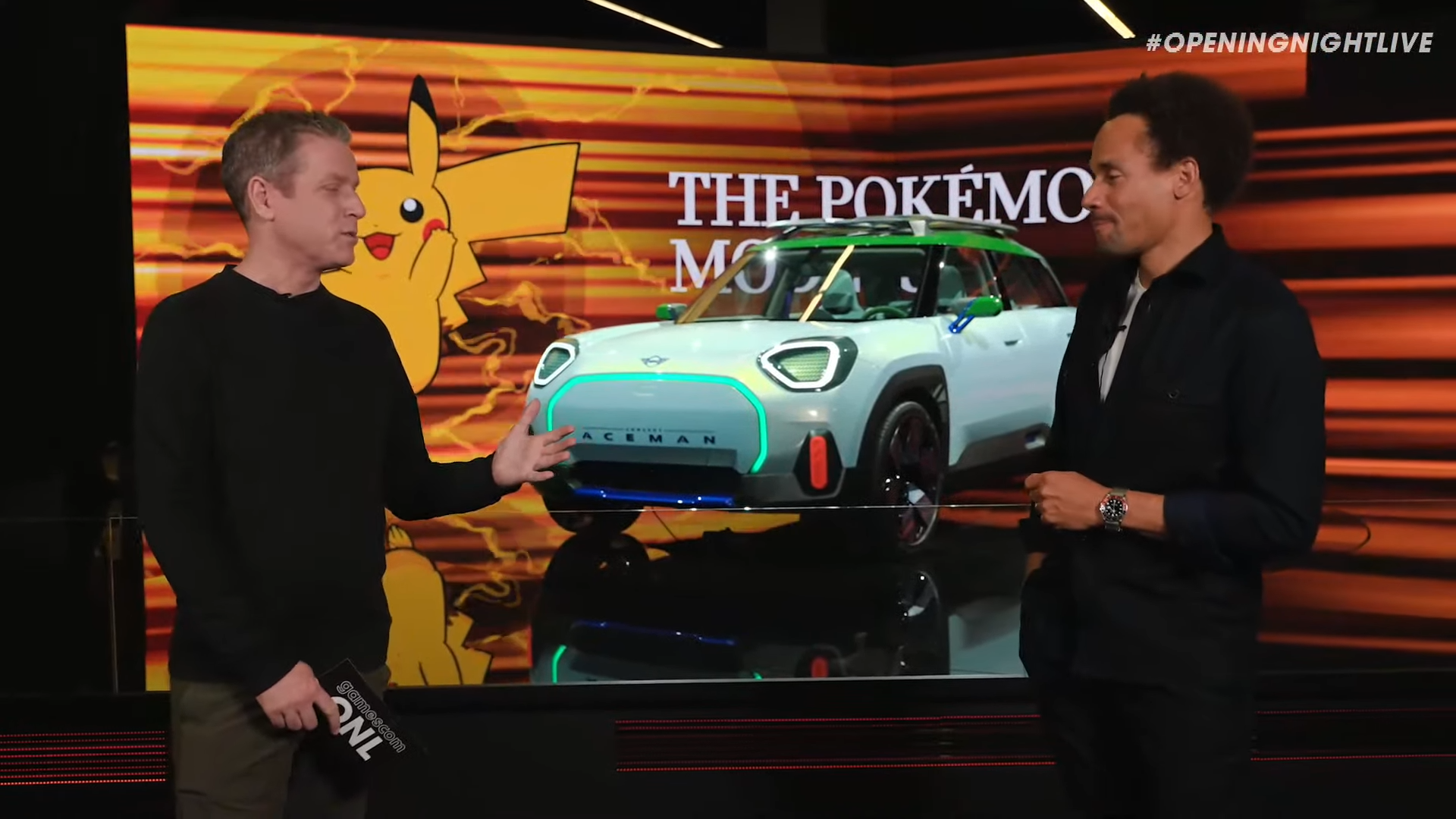 Of course one of the biggest video game companies making digital pocket monster RPGs will be teaming up with a renowned car company to make a game-centric version of its electric-powered MINI Concept Aceman car.
Wrydsong
An open-world RPG from Bethesda and Obsidian veterans.
Phantom Hellcat
Theater and stageplay-style backdrops plus Nier Automata-style action RPG combat equals a rollicking fun time with this new game title.
Atlas Fallen
Action RPG plus loads of sand to surf on equals a new title from longtime devs Deck 13.
Gotham Knights
We get to see the villains you fight in the upcoming No-Batman-but-Bat-Family action title from Warner Bros.
Dead Island 2
The biggest surprise of Gamescom 2022 Opening Night Live. This long-forgotten and delayed game is coming out early next year in February. Check out the gorey gameplay above; it's open-world zombie-killing in first-person set in a hellscape Los Angeles with a tone that's mimicking pulp action films of the 70s and 80s.
Forspoken
Square Enix released a 10-minute video featuring the open-world game's combat and environments. Despite the recent ad campaign, Forspoken looks like a lot of fun when the main character shuts her mouth.
The Gap
Not a clothing store, but a sci-fi first-person thriller game.
God Of Rock
The Dark Pictures Anthology: The Devil In Me
The Dark Pictures Anthology The Devil In Me opens its doors to a whole new cast and terrifying story. This trailer gives a short but disturbing tour of what's to come for its unsuspecting cast.
Snaccoon
A stealth game where you play as a raccoon.
The Last Case of Benedict Fox
A fantastical Lovecraftian Metroidvania title set for PC, Xbox Series, and Xbox Game Pass.