So, you're playing Resident Evil 4 Remake and you've finally got the Key to get inside the Church. But wait! There's a tricky puzzle involving stained glass waiting for you. Don't panic, though – this guide is here to help you solve it like a pro.
Leon will try to gain entry into the Church in Chapter 1, but he'll have to wait until Chapter 4 when he finally gets his hands on the Church Insignia key. Once you've got the key, you can finally unlock the Church doors and explore what's inside.
As soon as you enter the Church, you'll see an altar straight ahead and a stained-glass window behind it. To move on to the next level, you need to solve the puzzle with the Stained Glass Window, but it's not going to be a walk in the park.
How to Solve the Stained-Glass Window Puzzle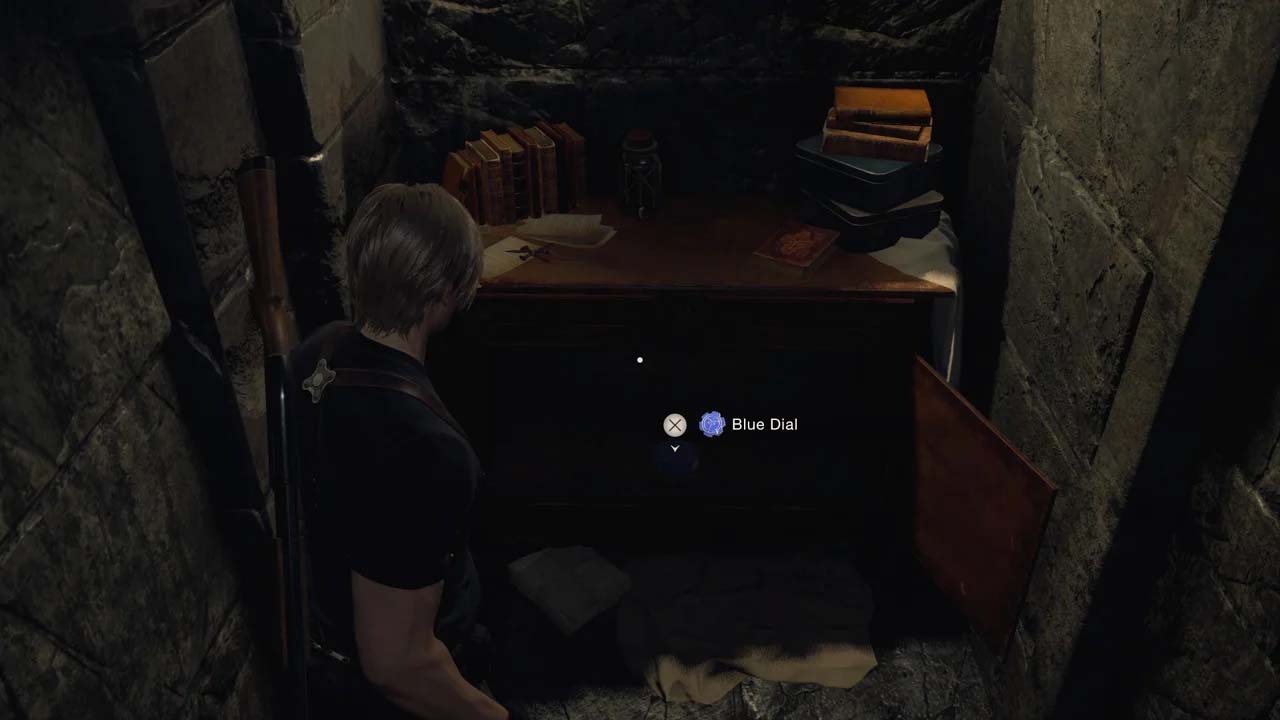 First things first, you'll need to find the Blue Dial item. Here's how: once you've entered the Church, make a right turn and keep going until you reach a dead end. Over there, you'll spot a brown cabinet. Give it a tap, and voila! The cabinet should pop open, and you'll find the Blue Dial hiding inside.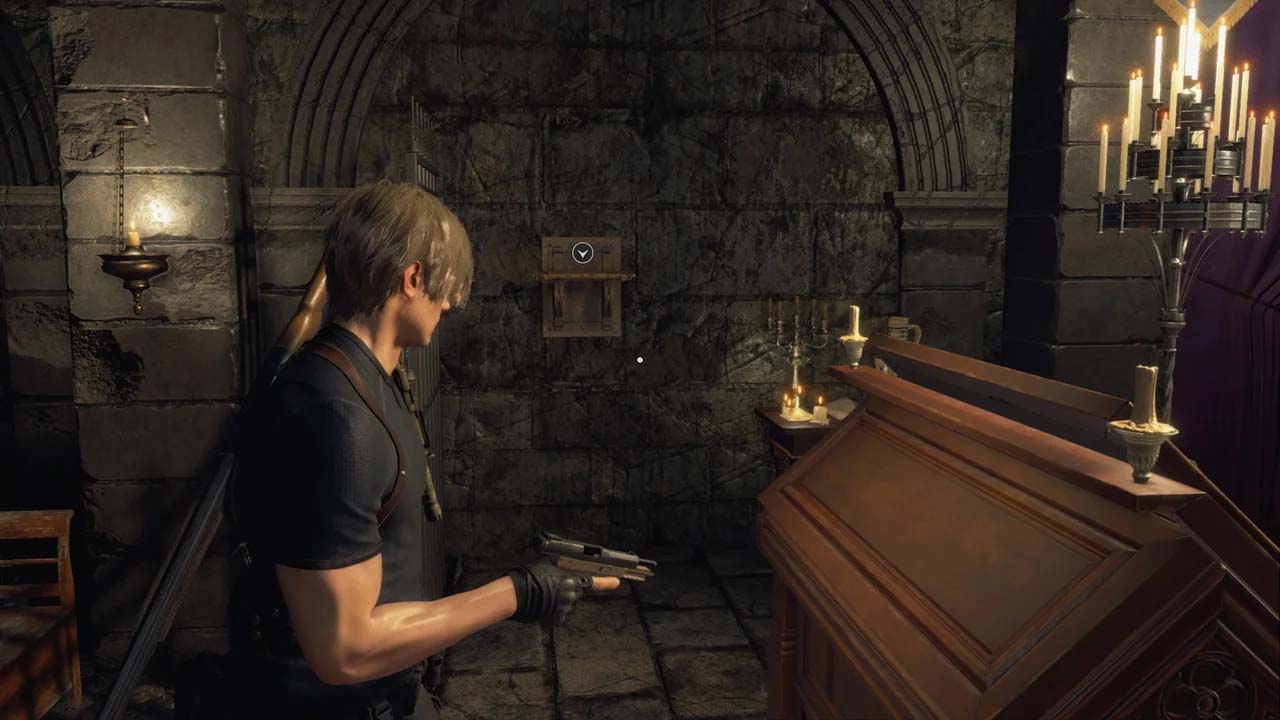 Now that you've got the Blue Dial, head on over to the left side of the podium and check out the lever on the wall. Give it a tug, and you'll reveal some more dials inside the altar. Here's where things get interesting – pop that Blue Dial into the empty slot and get ready to rotate those stained-glass windows. You can do this by interacting with each of the dials.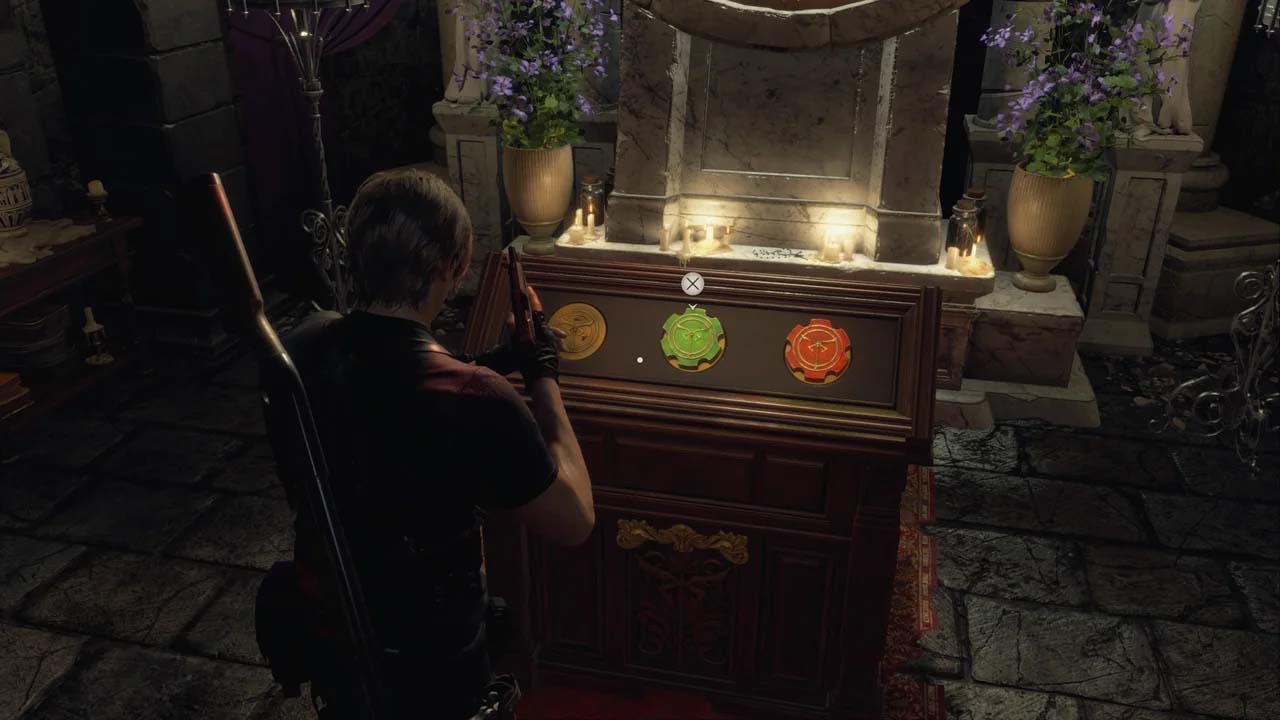 Now, it's time to get those stained-glass windows in order. It can be a bit of a head-scratcher, especially with all the different hues going on. But don't worry, I've got your back. Here's what you need to do:
Step one, grab that Green Dial and start spinning it around until you see that green glass fitting snugly on top of the Las Plagas symbol. You'll know when it's in the right spot because it'll look a little something like the pic below: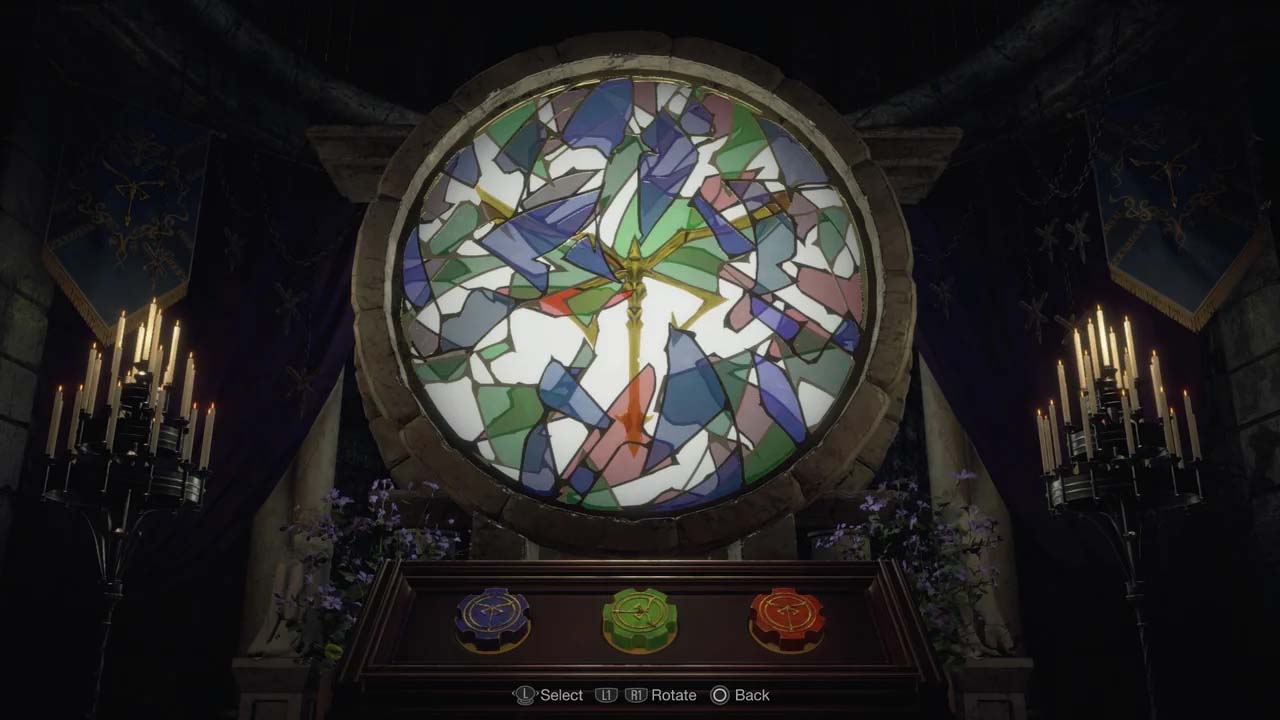 Step two, let's move on to the Blue Dial. Twist it until you can see the edges of the blue glass lining up nicely with the bottom right part of the Las Plagas symbol.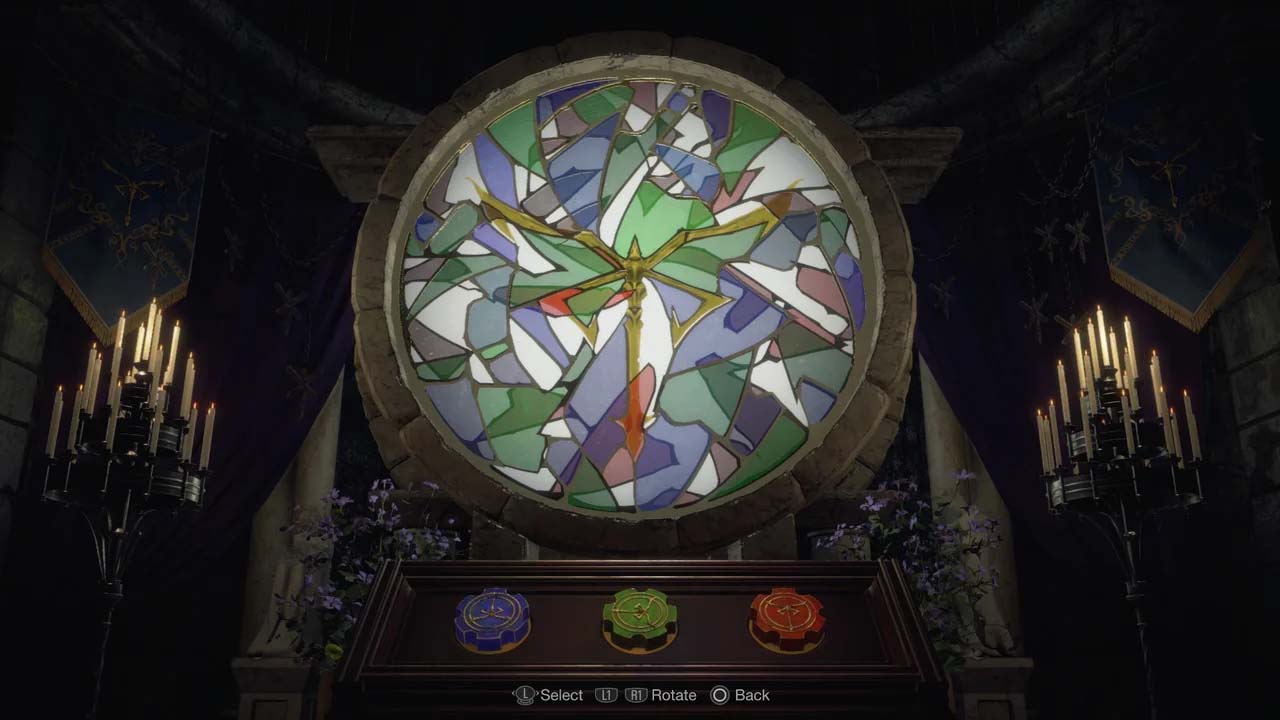 Last but not least, take the Red Dial and give it a whirl until you've filled in all those remaining gaps. And ta-da! You should now see a ladder appear, leading you to the Ashley. Congrats, you've solved the puzzle!