By Alisha Alix|March 27, 2023|
Shadow of Doubts is an upcoming sandbox detective simulation game coming to Steam Early Access on 24 April. Developed by ColePowered Games and published by Fireshine Games, the game promises a fully simulated world, a sci-fi noir setting, and a unique detective experience.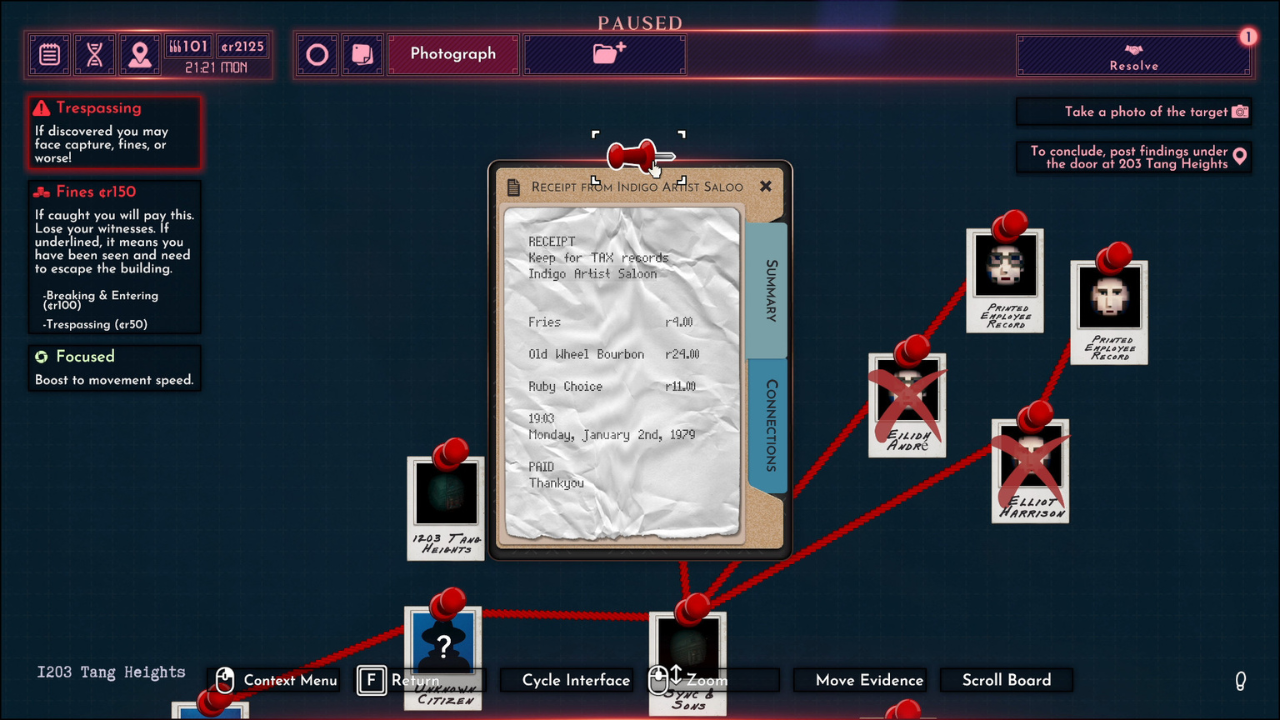 Shadows of Doubt is a sandbox detective stealth game set in a crime-ridden, sci-fi noir world. Investigate cases, find and sell information, and more as a private intelligence investigator, using a variety of gadgets and collecting evidence. In this single-player indie title, players will get total freedom in exploring every nook and cranny for clues in this dystopian world. Investigate each case and approach it your way: scan fingerprints, examine call histories, read private emails, bribe citizens, watch CCTV, pick locks, sabotage security systems – you decide.
Upon its initial release in Steam Early Access, Shadows of Doubt will feature "The Dead of Night"—a specially crafted case to introduce the game—as well as Sandbox Mode, which offers a wide range of cases to investigate and civilians to meet, equipment, and dense procedurally generated cities to explore. The Early Access roadmap will be revealed next month, outlining additional content and features coming to the game ahead of a full 1.0 release later this year.
Today's trailer shows its basic feature, emphasizing more on stealth and investigation. While Shadows of Doubt blends traditional noir imagery with the simple blocks of Minecraft, its sheer darkness and brilliant soundtrack keep it tense rather than friendly.
Shadows of Doubt launches on its Early Access on PC via Steam. For more details, feel free to check out the game's Steam page.