By Lewis Larcombe|May 25, 2023|
At the recent PlayStation Showcase, the studio known for creating The Pathless and Abzû, Giant Squid revealed the trailer for the brand new IP they've been working on, Sword of the Sea.
Now, before you get too excited, I have to say that we didn't get much juicy info about this game, except that it's coming out for PlayStation 5 sometime in the future. But don't worry, if there are any updates on other platforms, we'll make sure to keep you in the loop!
So, let's talk about the trailer they unveiled at the event. It showcased a mysterious main character, who remained unnamed throughout the video, skillfully manoeuvring through a vast sea of sand. And let me tell you, those acrobatic moves were a sight to behold! If you're a fan of the studio's previous titles, you'll definitely notice the familiar touch. It seems like the developers are aiming for an immersive and emotionally-charged experience with Sword of the Sea, incorporating some awesome platforming elements along the way.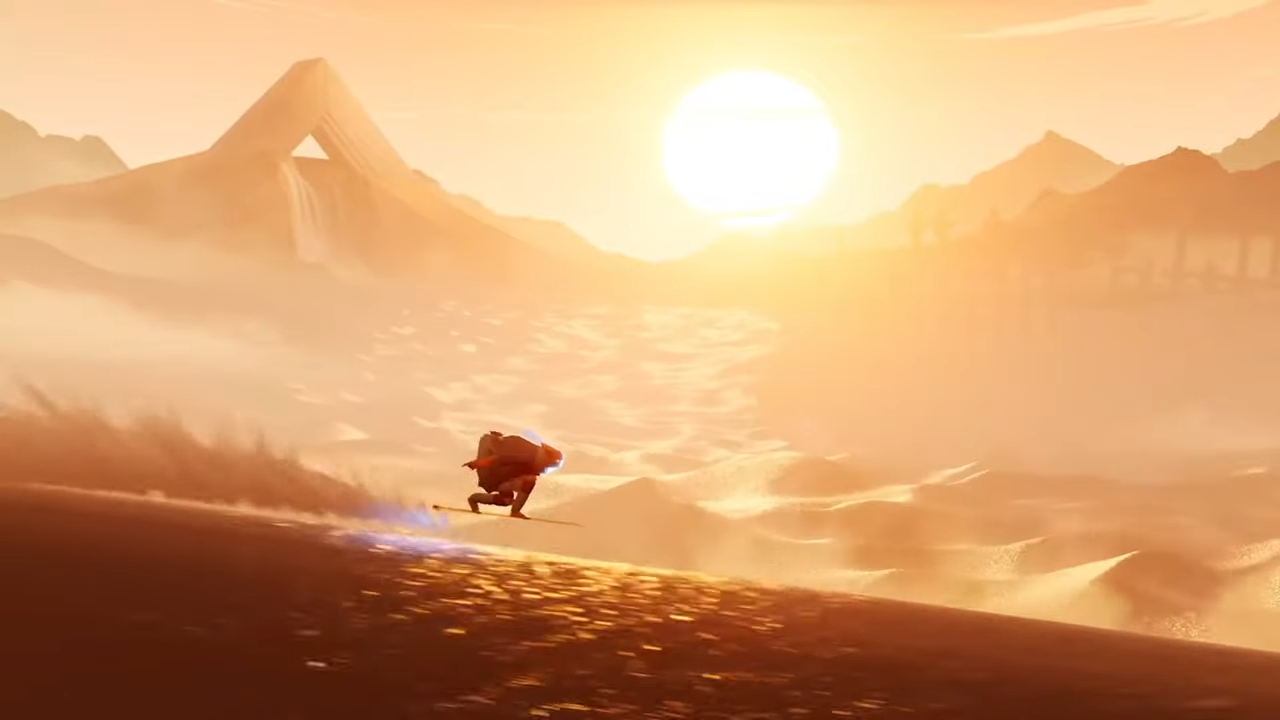 There you have it, folks – a glimpse into the enigmatic world of Sword of the Sea. While we're itching for more details, we'll have to be patient and wait for the studio to spill the beans. Stay tuned, and we'll keep you posted on any exciting updates that come our way!