The Teenage Mutant Ninja Turtles franchise has seen a ton of reboots and films, be it live action or animated. Here's another animated movie that's set in its own continuity, courtesy of "permanent teenager" Seth Rogen.
The film's full title is Teenage Mutant Ninja Turtles: Mutant Mayhem, and it sees the titular Turtles – Leonardo (Nicholas Cantu), Michelangelo (Shamon Brown Jr.), Raphael (Brady Noon), and Donatello (Micah Abbey)- learning ninjutsu from their adoptive father Splinter (Jackie Chan). They also learn how to protect the city of New York from criminals and even other mutants (hence the title). They're also given aid by their longtime friend April O'Neil (Ayo Edebiri).
As you can tell from the art style, it's going for a very distinct look not unlike SpiderVerse, but a little messier and more in tune with the late 80s. The A Tribe Called Quest ditty in the trailer does help keep in spirit with the vibrancy of what's in store for the Turtles.
Speaking of other mutants, here's our peek at Bebop and Rocksteady.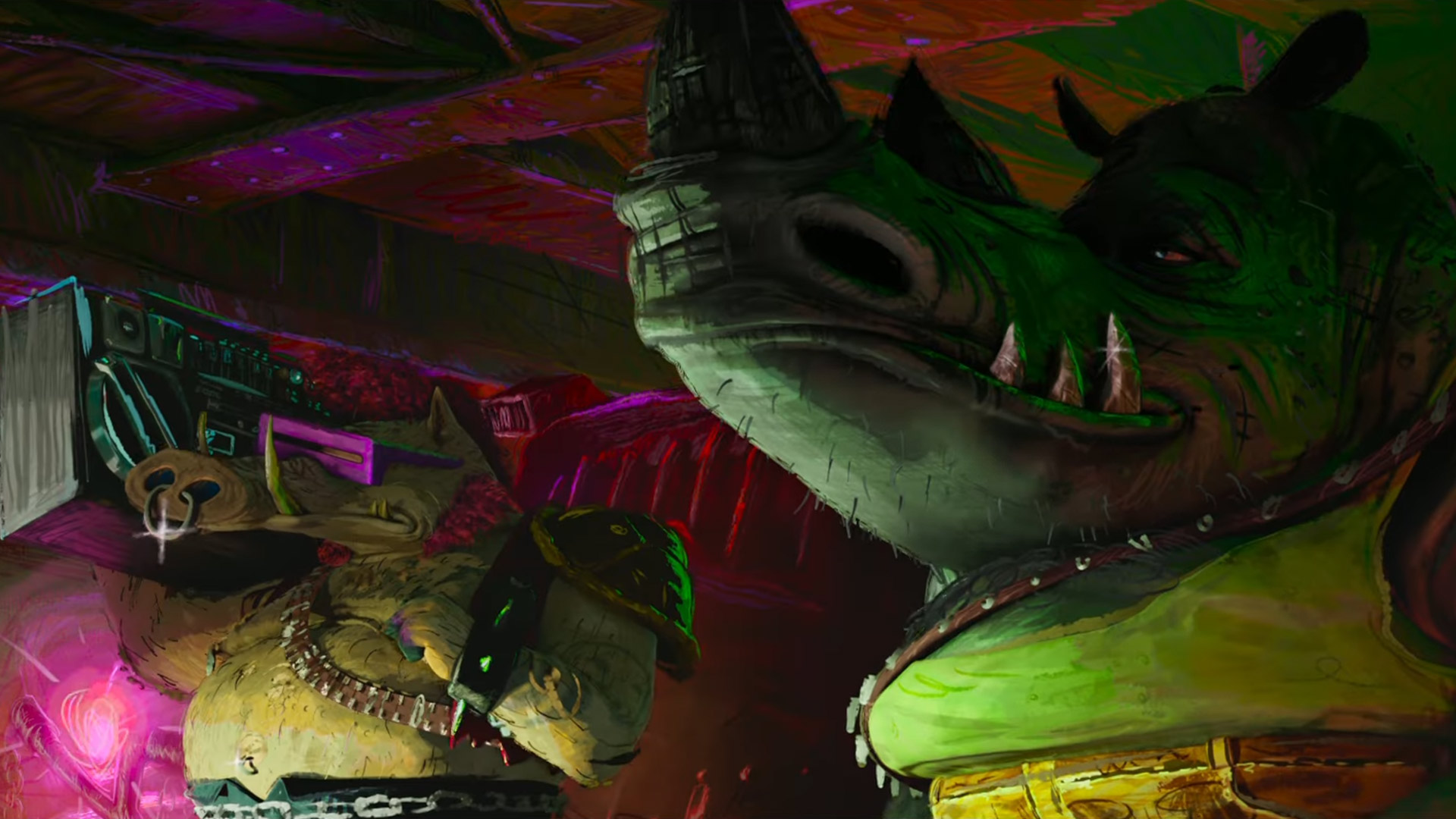 The film is produced by Seth Rogen, directed by Jeff Rowe, and also stars John Cena, Rose Byrne, Giancarlo Esposito, and Post Malone; it'll be out in theatres on 4th August worldwide.
Related