By Lewis Larcombe|April 12, 2023|
HP Inc. is stepping up their game by supporting the esports industry through their gaming line, Victus. They have partnered with Riot Games' VALORANT Champions Tour (VCT) Pacific 2023 as their official gaming PC partner, providing OMEN by HP 45L gaming desktops for participating teams.
These top-of-the-line processing systems, with enhanced thermal efficiency and extreme performance and customization, will allow gamers to experience the tournament at max settings.
Did you know that Southeast Asia is one of the fastest-growing esports markets in the world? It's forecasted to reach a compound annual growth rate of US$72.5 million (RM319.9 million) in 2024, with Malaysia's overall gaming market valued at US$786 million (RM3.39 billion).
The VCT Pacific 2023 is the most prestigious tournament for VALORANT players, and it shares HP's vision of providing an important avenue for esports talent in the region. HP Malaysia is proud to support aspiring and professional esports athletes at this tournament.
The tournament kicked off at the Sangam Colosseum in Seoul, South Korea on 25 March, and the final rounds will be held at Jangchung Stadium. It will run for 10 weeks until 28 May, with representative teams from Korea, Japan, South Asia, and Southeast Asia. Streaming will be available for the public through YouTube and Twitch.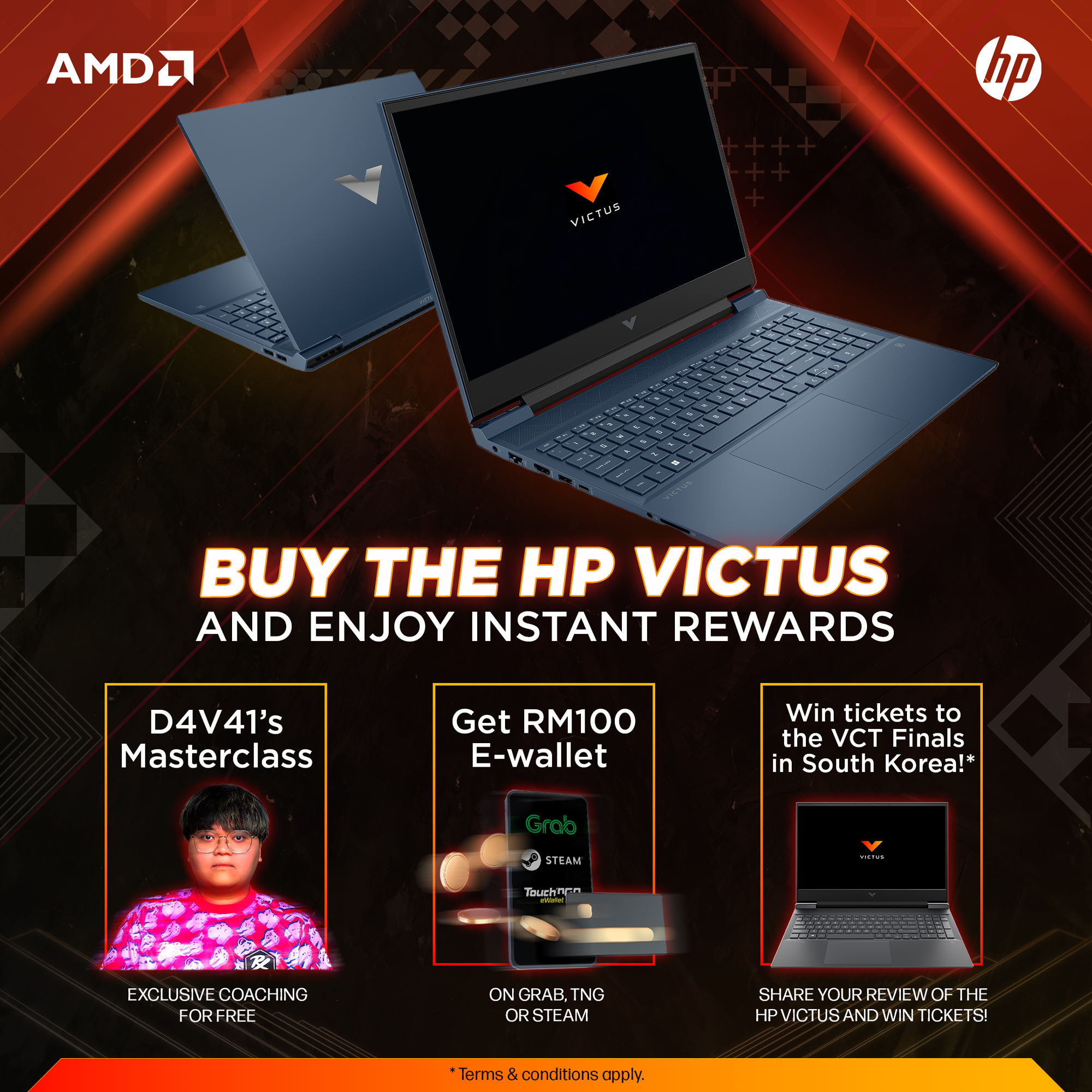 To add to the excitement, professional Malaysian esports player, Khalish "d4v41" Rusyaidee from Paper Rex, will be hosting a masterclass for all purchasers of the HP Victus laptop. And, in conjunction with VCT Pacific 2023, HP Malaysia is giving away three tickets to the VCT Pacific 2023 Finals in South Korea – including flight & hotel – for fans to experience the excitement and energy that HP gaming can bring.
All you have to do is share the post on HP Malaysia's Facebook page and comment on your favourite features of HP Victus. Those who have not purchased the HP Victus can experience the gaming laptop with its elevated gaming experience from OMEN's DNA in HP Stores. The program runs from now until 12 May.