The seventh episode of The Mandalorian Season 3 is now streaming on Disney+ Hotstar Malaysia. I'll be discussing heavy spoilers so if you haven't seen it or want to avoid spoilers, now's your chance to stop reading.
Meanwhile, check out my breakdown of The Mandalorian Season 3 Episode 1, Episode 2, Episode 3, Episode 4, Episode 5 and Episode 6 here.
The journeys of the Mandalorian through the Star Wars galaxy continue. Once a lone bounty hunter, Din Djarin has reunited with Grogu. Meanwhile, the New Republic struggles to lead the galaxy away from its dark history. The Mandalorian will cross paths with old allies and make new enemies as he and Grogu continue their journey together.
The series stars Pedro Pascal, Katee Sackhoff, Carl Weathers, Amy Sedaris, Emily Swallow and Giancarlo Esposito. The directors of the eight-episode Season 3 include Rick Famuyiwa, Rachel Morrison, Lee Isaac Chung, Carl Weathers, Peter Ramsey and Bryce Dallas Howard.
Check out my breakdown of the first three episodes of Andor, Episode 4, Episode 5, Episode 6, Episode 7, Episode 8, Episode 9, Episode 10, Episode 11 and Episode 12 here.
Check out my breakdown of Obi-Wan Kenobi Episode 1 and 2, Episode 3, Episode 4, Episode 5 and Episode 6 here.
You can check out my previous breakdowns of The Book Of Boba Fett Episode 1, Episode 2, Episode 3, Episode 4, Episode 5, Episode 6 and Episode 7 here.
Last year, we were given the opportunity to interview none other than the former Jedi Knight Anakin Skywalker and current Dark Lord Of The Sith Darth Vader; Hayden Christensen himself.
Elia Kane Is Still Working For Moff Gideon
While this should have been obvious by how she betrayed Doctor Pershing in The Mandalorian Season 3 Episode 3, we now get the confirmation that she is working for Moff Gideon. Also, this is the first time that we see Moff Gideon alive since The Mandalorian Season 2 finale.
The Remaining Imperials Are Organized As Part Of The Shadow Council, They Mention Grand Admiral Thrawn But Thrawn Is Not Part Of It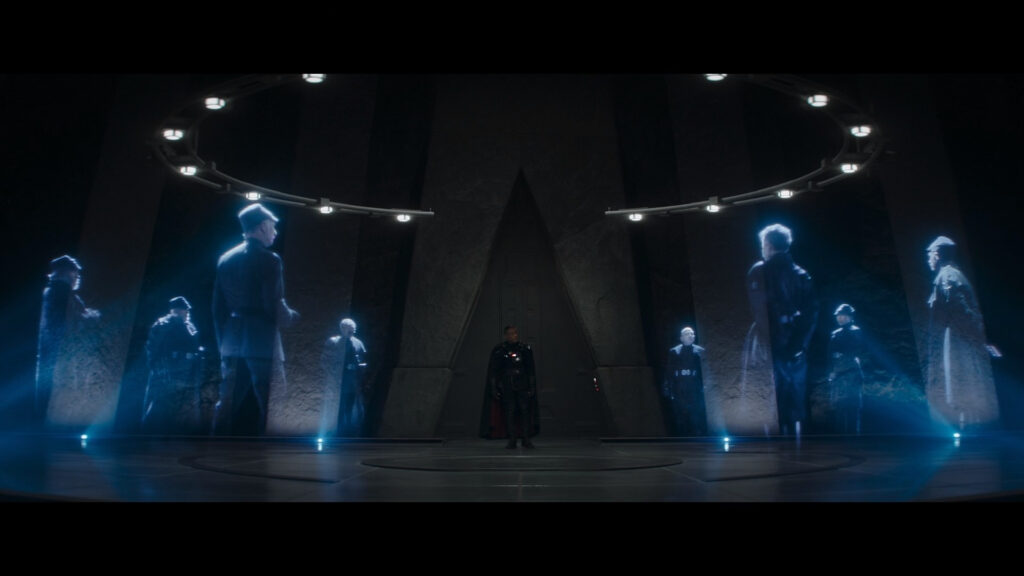 One of them, Captain Pellaeon, mentions Grand Admiral Thrawn. Thrawn will be played by Lars Mikkelsen in the upcoming Ahsoka series, which will premiere in August 2023.
Pellaeon was first mentioned in the new canon in Star Wars Rebels and was part of the contingent of Imperials under Thrawn's command. He featured prominently as Thrawn's right hand in the "Heir to the Empire" trilogy of books, written in the early 1990s by Timothy Zahn.
Read More: https://www.slashfilm.com/1253016/mandalorian-season-3-episode-7-review/
However, Moff Gideon mentions that Thrawn is missing and is not part of the Shadow Council. We'll see what he's up to in the Ahsoka series later this year.
Commandant Hux Is The Father Of General Hux From The Sequel Trilogy
Pellaeon also mentions that Commandant Brendol Hux (played by Brian Gleeson, brother of Domnhall Gleeson) is in charge of something called Project Necromancy.
In addition, this Commandant Hux is actually the father of General Armitage Hux (Domhnall Gleeson) from the Star Wars Sequel Trilogy
Project Necromancy Involves Cloning, Might Be What Keeps Emperor Palpatine Alive For The Sequel Trilogy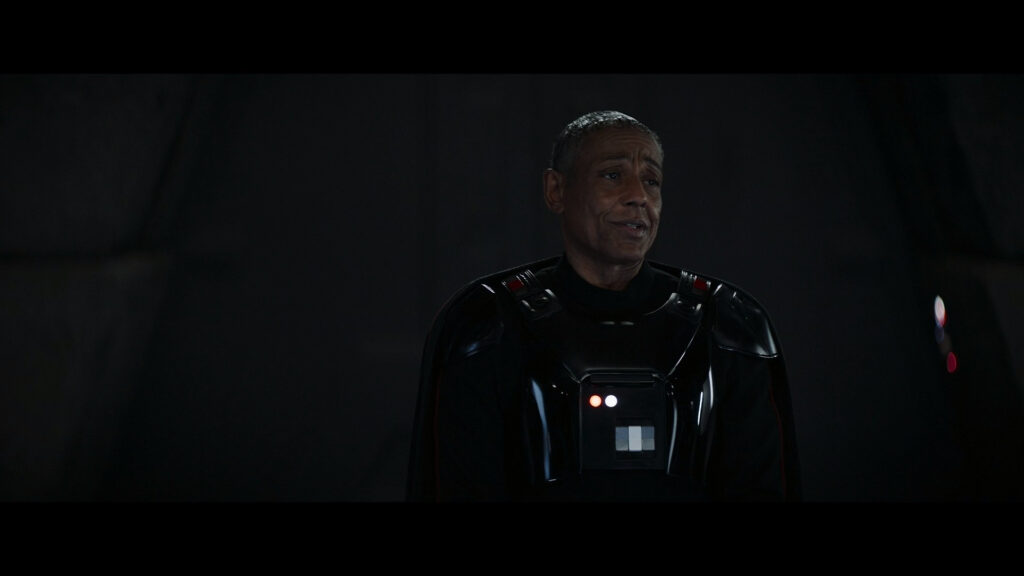 Moff Gideon mentions that Project Necromancy involves the "creation of clones". This project could be what is actually keeping Emperor Palpatine alive for his eventual reappearance in Star Wars Episode IX The Rise Of Skywalker. However, it's worth noting that Palpatine was not directly mentioned in this episode.
IG-11 Is Now IG-12 And A New Vehicle For Grogu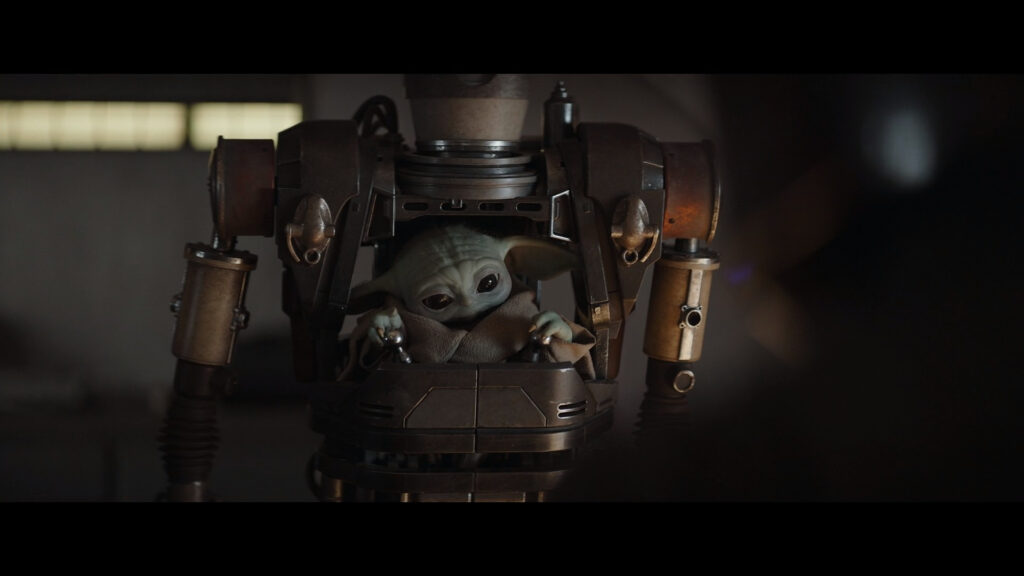 An unnamed Anzellan on Nevarro has made IG-11 somewhat operational again but as IG-12, a new droid vehicle for Grogu.
Bo-Katan Reveals How Moff Gideon Originally Got His Hands On The Darksaber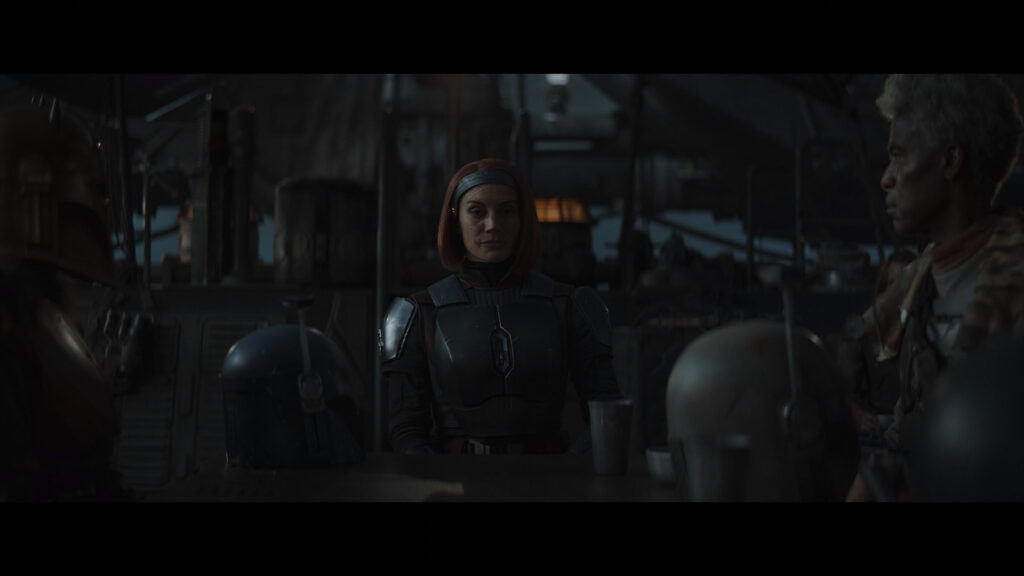 Bo-Katan reveals how she surrendered the Darksaber to Moff Gideon after the fall of Mandalore during the Night Of A Thousand Tears. That's how he got his hands on the Darksaber, as we saw all the way back in The Mandalorian Season 1.
Dark Troopers With Beskar Armour And Moff Gideon Has His Own Darth Vader-Like Beskar Armour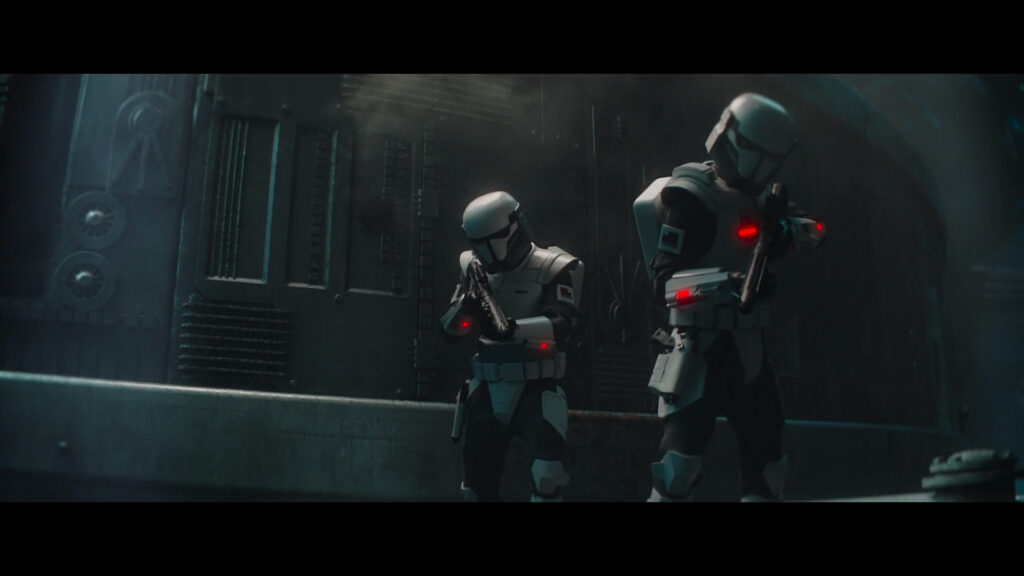 Dark Troopers with Beskar armour and jetpacks. Well, time to add yet another type of Stormtrooper into canon.
Also, Moff Gideon's new armour looks cool.
Paz Vizsla Sacrifices Himself, Killed By Praetorian Guards
Paz Vizsla makes an honorable sacrifice with a last stand while the other Mandalorians escape. However, he eventually gets killed by several Praetorian Guards.
The Praetorian Guards first made their debut in Star Wars canon in Star Wars Episode VIII The Last Jedi as the bodyguards of Supreme Leader Snoke, but chronologically, this would be their first-ever appearance.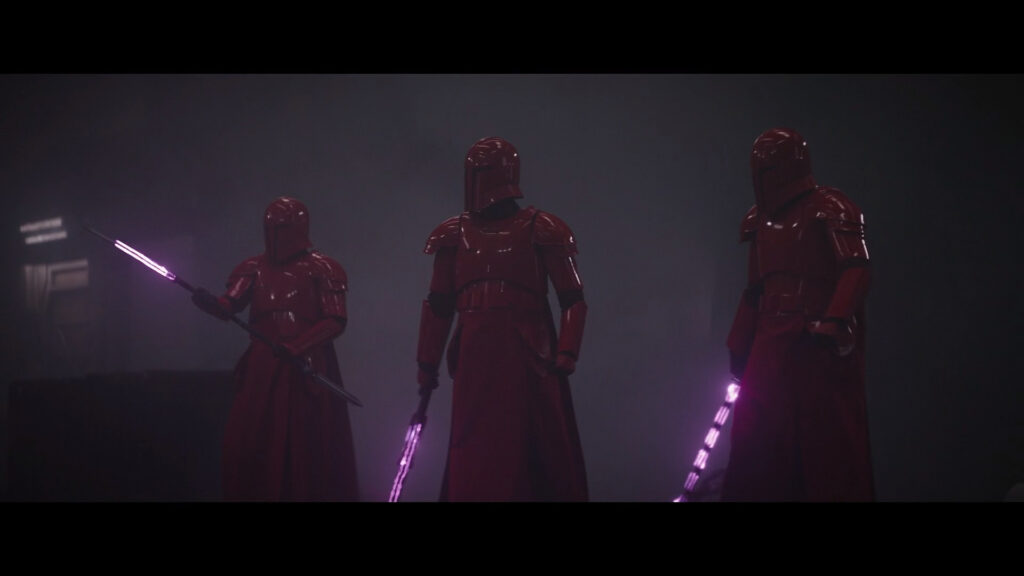 All of this sets the stage for an epic season finale next week. Until then, excelsior!