Platform(s): PC (version reviewed), PlayStation 5, PlayStation 4, Xbox Series X/S, Xbox One, Nintendo Switch
Genre: Action game
In the indie action title Strayed Lights from game studio Embers, a good defense equals a great offense.
You see, your elemental character has the ability to gather up energy and end fights with a light-based explosion by blocking and parrying enemy attacks. While you have a few offensive skills and options, the majority of the game has you figuring out enemy patterns and attacks, blocking them and also being in the correct colour doing so -red or blue. See a blue attack? Change your colour to blue and block it. Blue-red-blue? You have to quickly switch mid-sequence and parry all of them.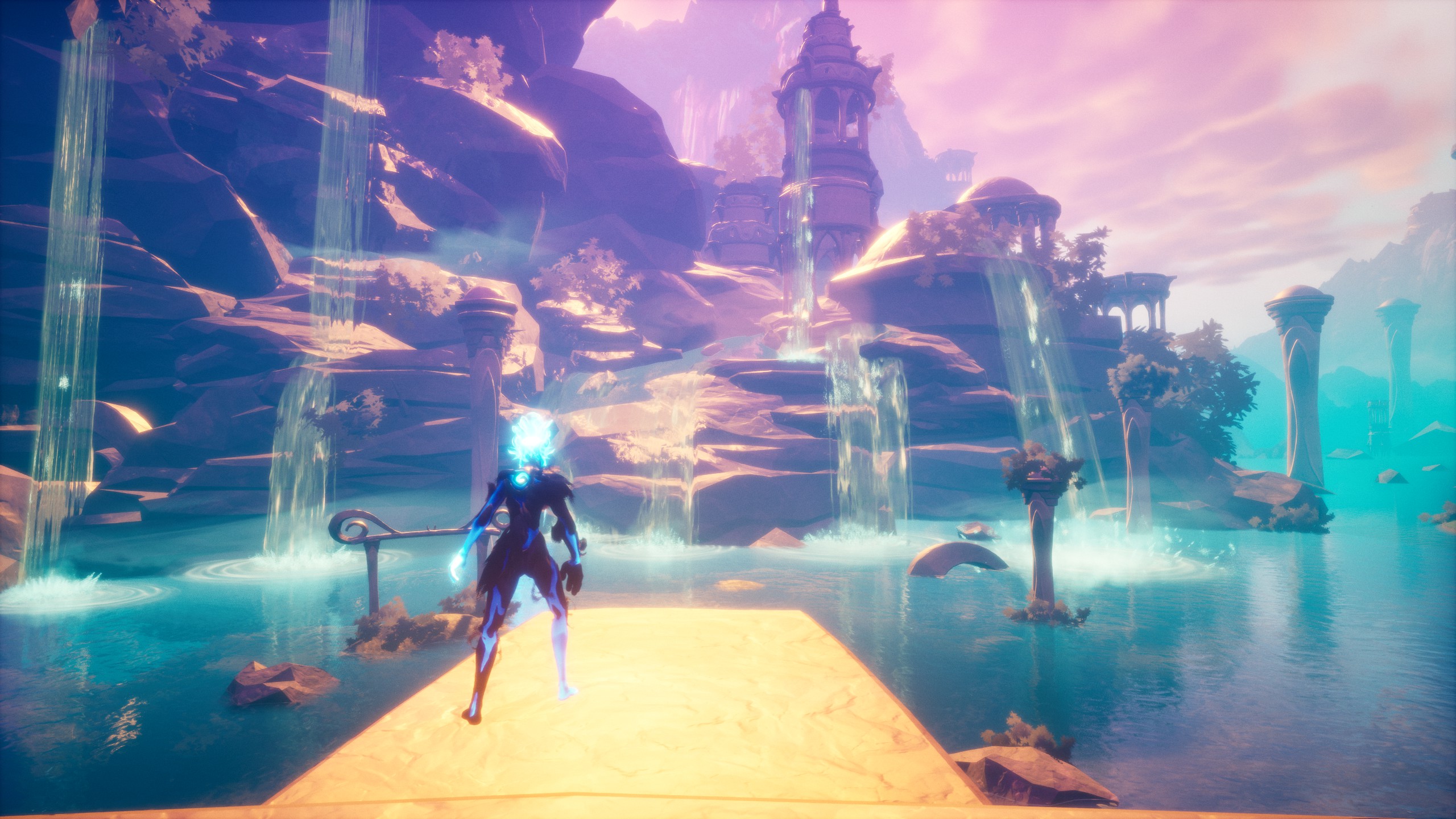 Thankfully the parry windows are generous here when you compare it to other hardcore titles like Devil May Cry series or any janky From Software game. You'll still come across a difficult fight or two, but nothing as punishing as those aforementioned games.
In fact, if you fancy an indie take on an action game with a plot that's told through lush visuals, Strayed Lights may be your jam. I get huge vibes of Ikaruga and Asura's Wrath (right down to the quick time events!), as well as tinges of popular character action fights in the game's many duels and boss battles. One of them even involves using fog similar to Monsoon from Metal Gear Rising: Revengeance. It's not a one-to-one replication, but the influences are apparent; Ember knows what it can put in and makes the parrying and combat the limelight of the entire adventure.
Bury The Light?
I do wish the game is a tad longer than the 3-4 hours I put in, as well as add more variety to some enemies attacks-wise. Or even puzzles; there's only combat and exploring, with more on the former. But them's the breaks if you want to tell an indie-sized story about elemental folks who parry their way out of danger. If anything, the game is a joy to see in motion due to its consistent art direction.
As someone who loves to see smaller studios try their own interpretation at character action using their confined limitations, it's good to see Strayed Lights succeed at what it does while coaxing you with lovely aesthetics and a masterfully-composed Austin Wintory soundtrack.
Final Score: 80/100