Capcom has announced four new post-launch fighters for Street Fighter 6 as part of its Year 1 DLC.
The new fighters are:
Rashid, from Street Fighter 5. Has wind attacks, prioritizes rushdown, and is super-fast.
A.K.I., brand-new to the game.
Ed, Balrog's protege who also has some Psycho powers.
Akuma, the renegade shoto with the air fireballs and Raging Demon.
Rashid will be out in Summer 2023. A.K.I. will be out in Autumn 2023. Ed will be out in Winter 2023. Akuma will be out in Spring 2024.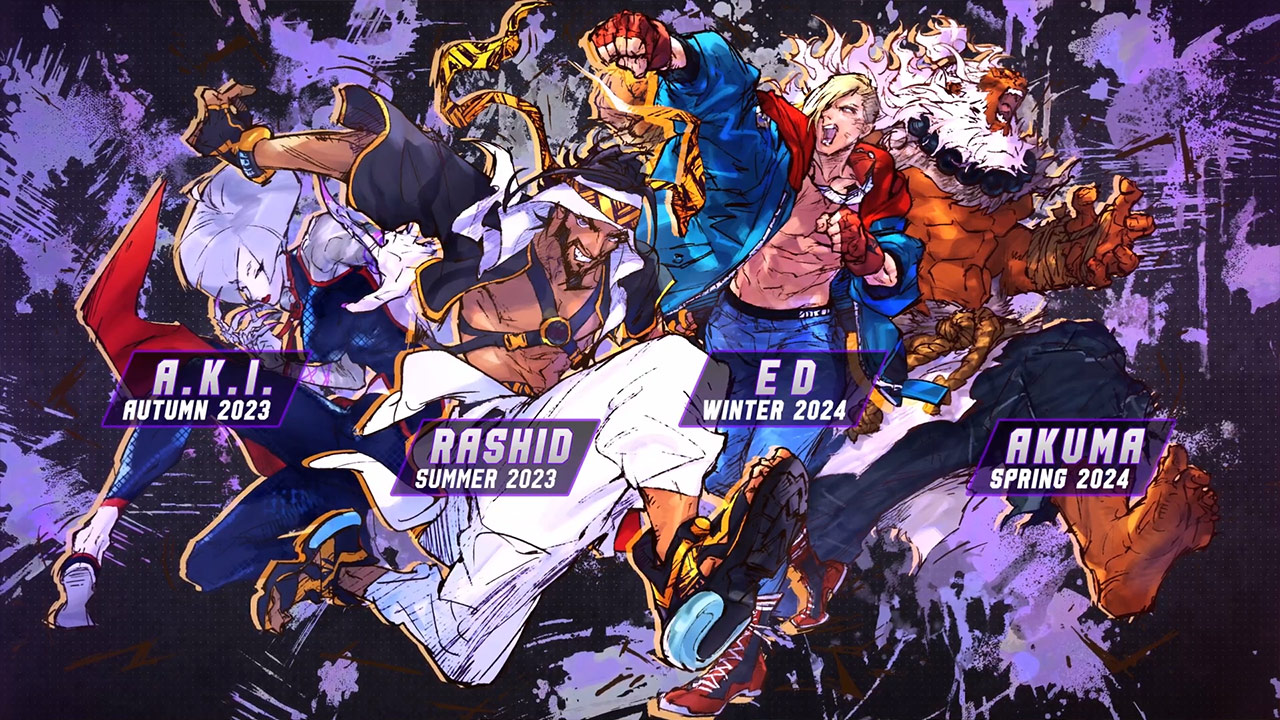 The four characters were previously leaked last year, but now they're officially announced as post-launch DLC. Speaking of which, Street Fighter 6 will be out in June 2nd; a PlayStation 5 and PlayStation 4 demo of the game is available right now. In the meantime, check out more Street Fighter 6 gameplay below: