Am I flipping out because we finally have news on the Gloomrot update? Yes, Yes I am.
With over a 100 hours of game time in V Rising, I'm excited to add more hours under my belt with this upcoming update. Now onto Gloomrot! We finally have a release date, which is May 17th! So what's coming in this update?
The Darkness Welcomes Gloomrot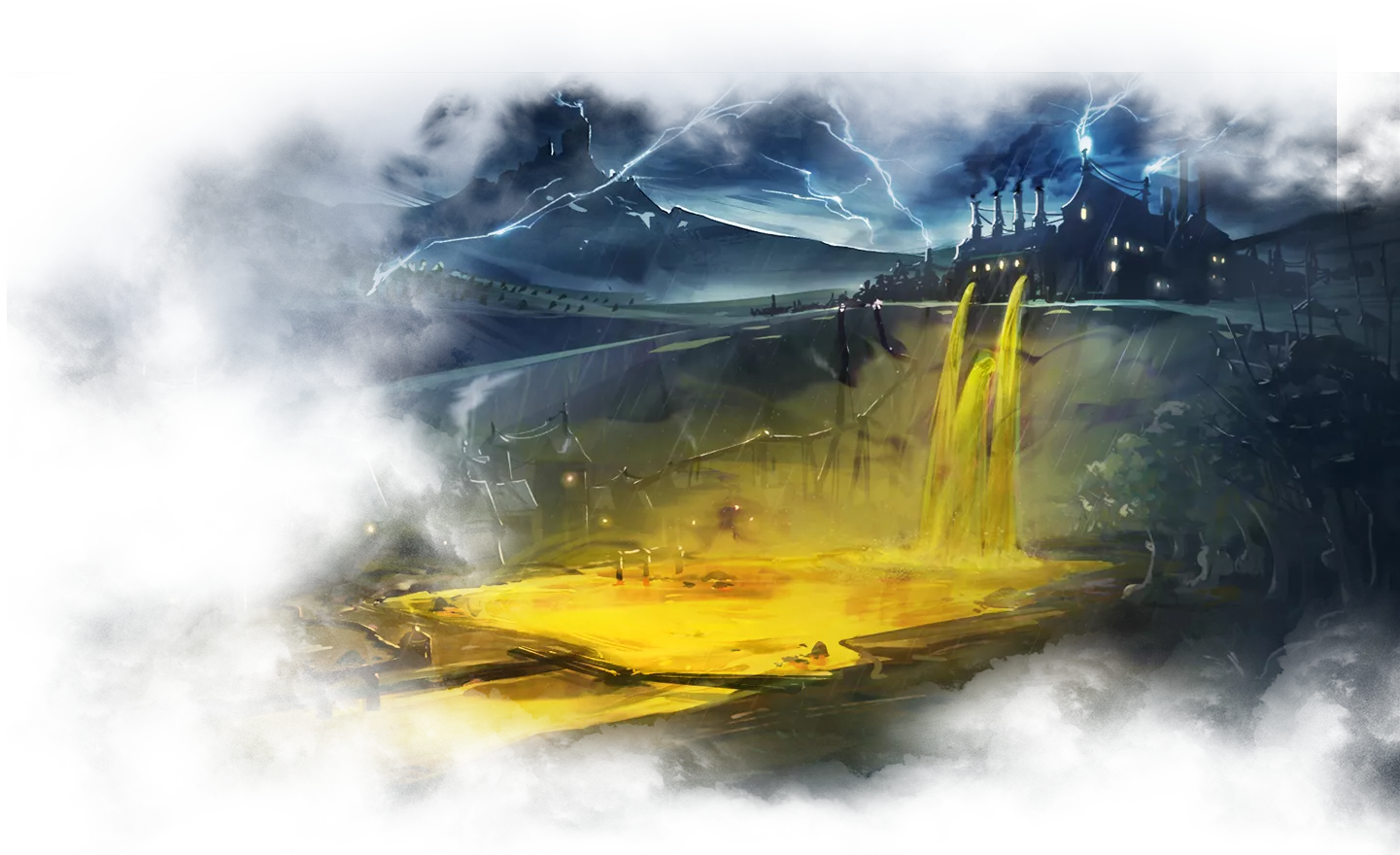 We enter a new massive zone which is said to have two unique areas which is a result of the pursuit of cruel science. You'll get to navigate through polluted valleys and lightning-scorched highlands, and run into mutated experiments and mechanical wonders all from the twisted imaginations of the Trancendum.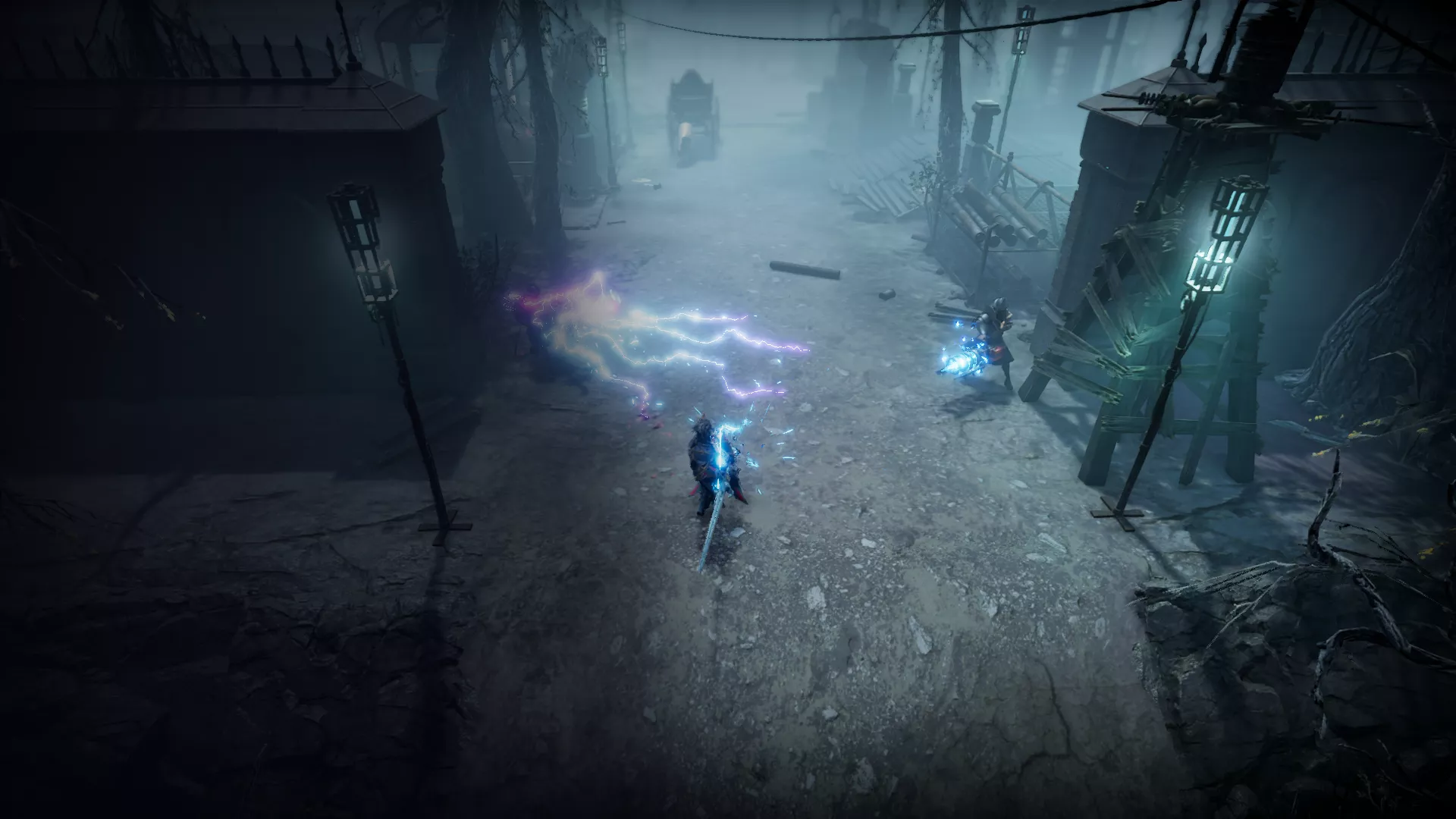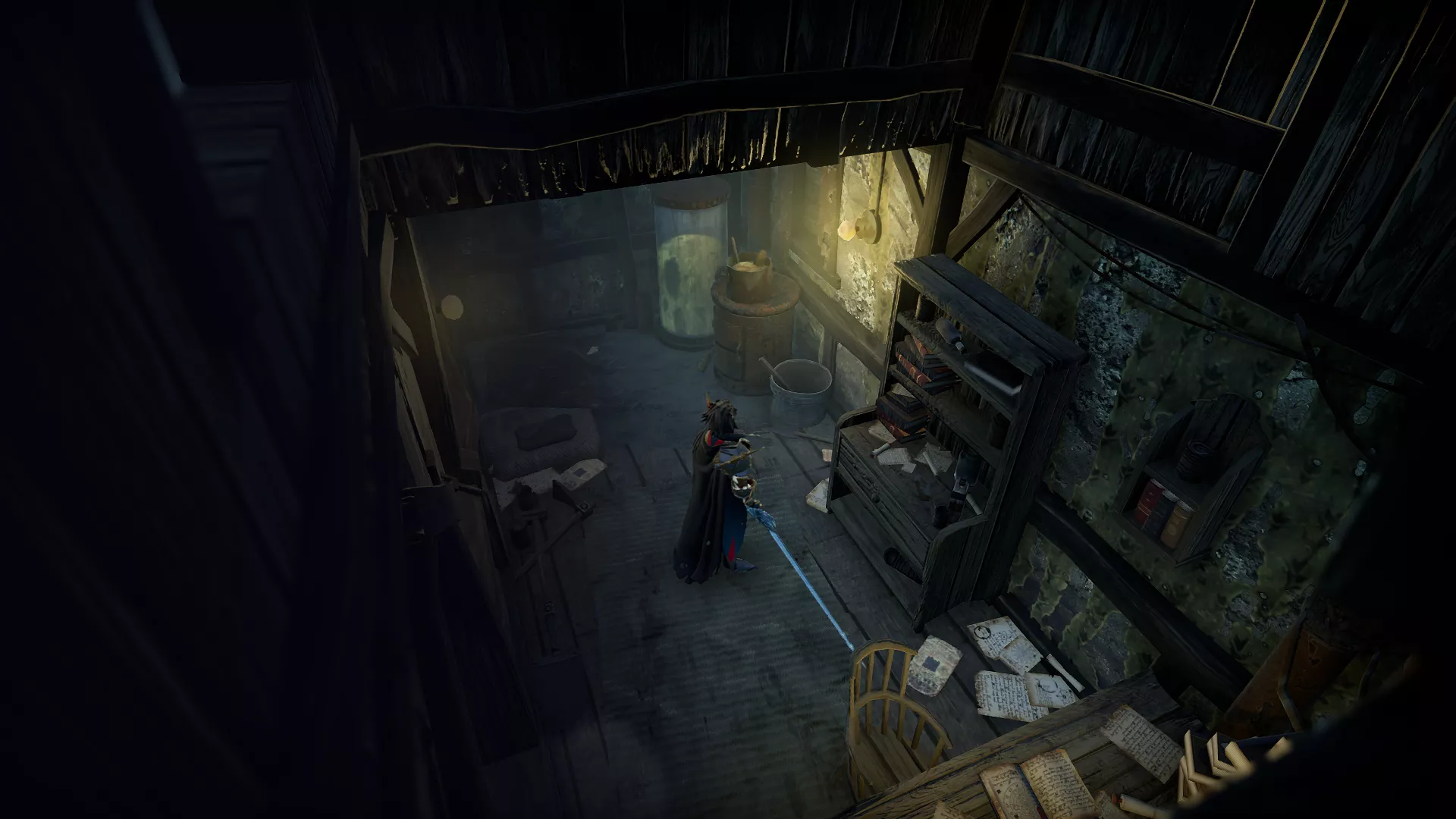 Look how gloomy this looks! The aesthetics and detailing are impressive. I'm such a huge fan of the small village areas which allows you to channel your inner loot goblin. I'm especially excited about the PVP that will happen and how the abilities look in contrast to the environments.
A WHOLE NEW WORLD
The current biomes have been expanded and improved. A new vineyard has been added in Silverlight, which means romantic wine-drinking dates? Experience also a reimagined Cursed Forest. Dunley Farms will also host new points of interest. More farming places = more loot. We love that.
WEATHER HAZARDS
When I first played V Rising, I was surprised there were no weather changes, so I'm really happy to see it being added to this update. Misty forests and deadly lightning striking the hills of Gloomrot. Weather will bring Vardoran to life.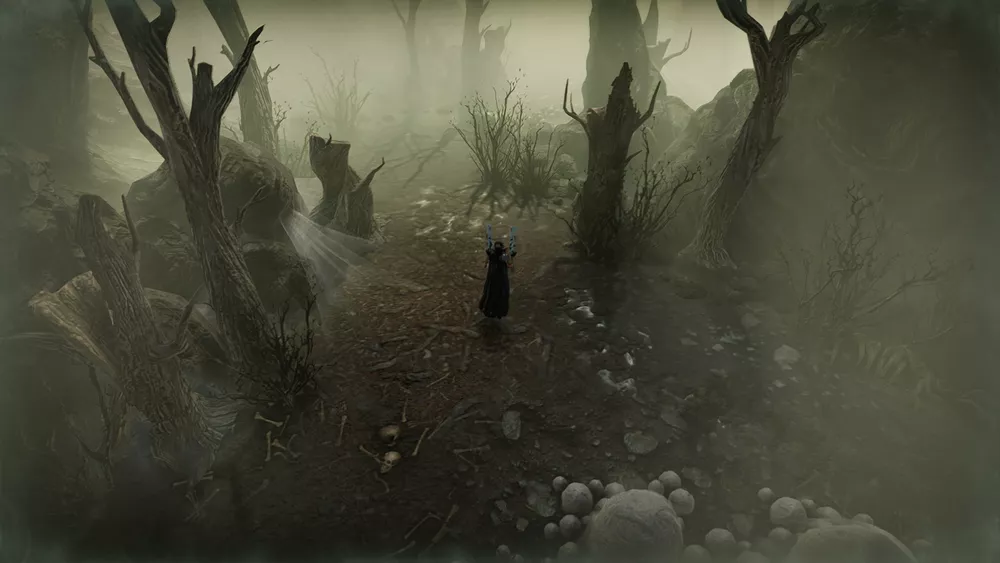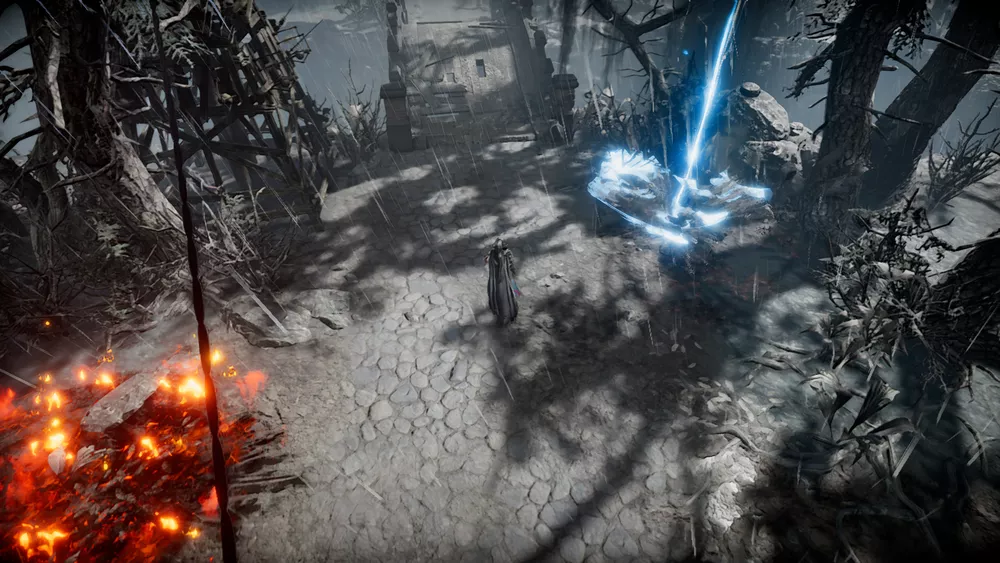 THE TRADING HUBS
Do you know what I find annoying? Having to travel around finding the tradesmen felt like it was too much effort and I'd end up with stashes of silver coins with nothing to spend on. Maybe I'm just lazy, but thank heavens unique trading hubs will now be all across Vardoran. So it's time to start spending those coins but beware, not all of the people here are friendly to Vampires.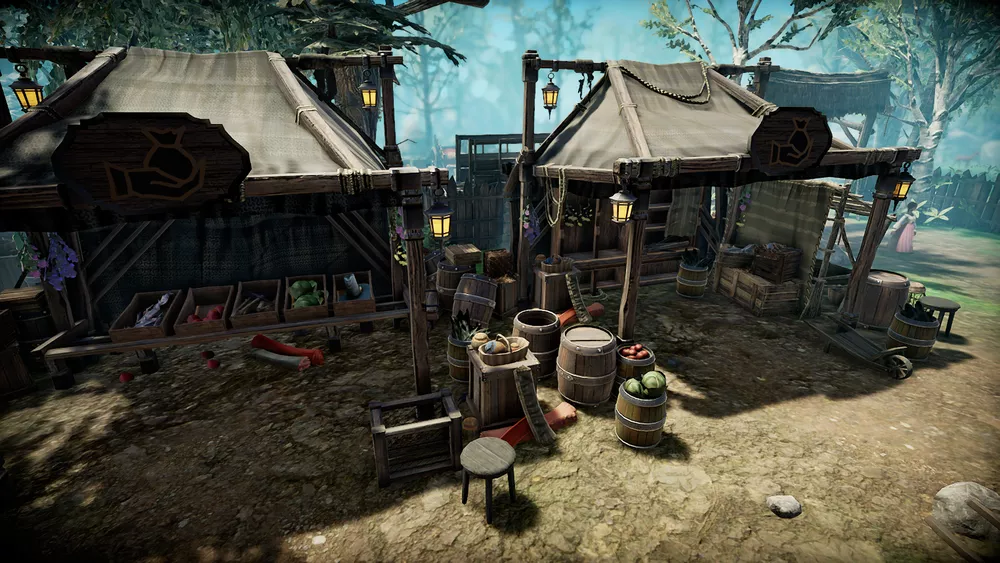 VAMPIRE CITY
The moment we've all been waiting for, IT'S ALMOST HERE. Multiple floors in castles. AAAAAAAAAAAAAAH! Stairs are no longer useless.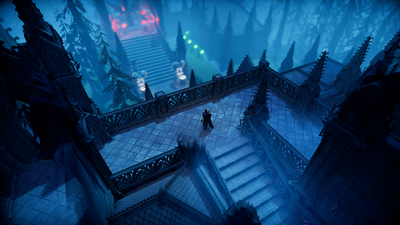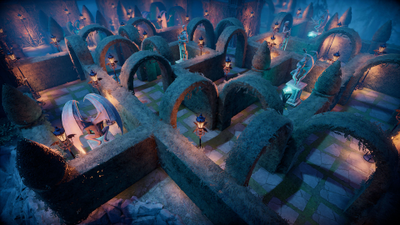 More quality of life improvements have been added to building customization. Players will now be able to lay claim to a land and build freely without having to claim it piece by piece!
This new expansion also comes with more new customizations. New stairways, expensive gardens, more colour variations and a whole lot more decorations! Instead of heading to Ikea to channel your inner interior designer, why not do it all here?
New crafting stations will also be coming in this new expansion, which means, a whole lot more grinding and farming to do. The Jewelcrafter's Station, Legendary Forge, Fabricator and Leatherworking Station makes it's debut.
ENEMIES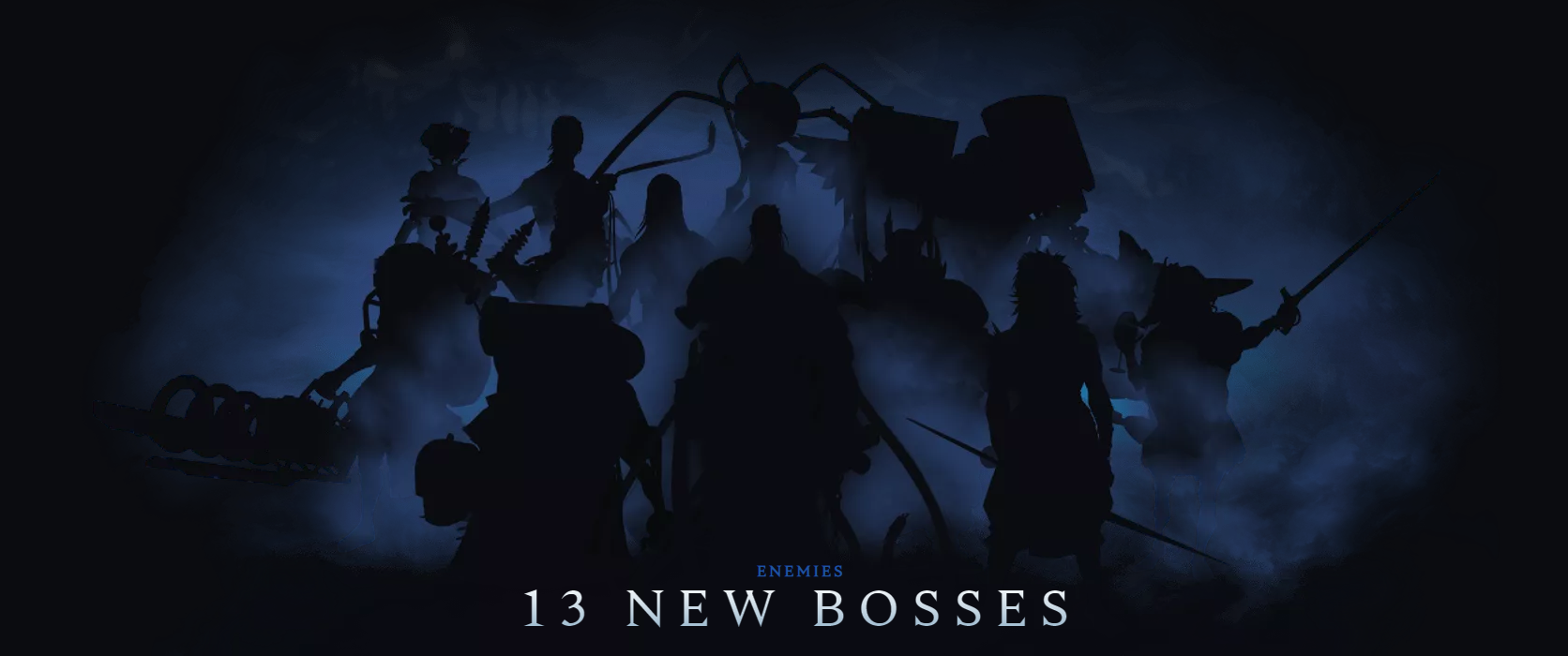 Over a dozen new Legendary V Bloods to drain between Gloomrot and updates all across Vardoran. Not just that, but the expansion brings in 30 new enemy types. This will include new factions, that are both monsters and men. There will be new eensy weensy spiders, elementals and undead abominations spread out all throughout the map. So get ready to dive into a whole new world of mutants, experiments, exterminators and technologists.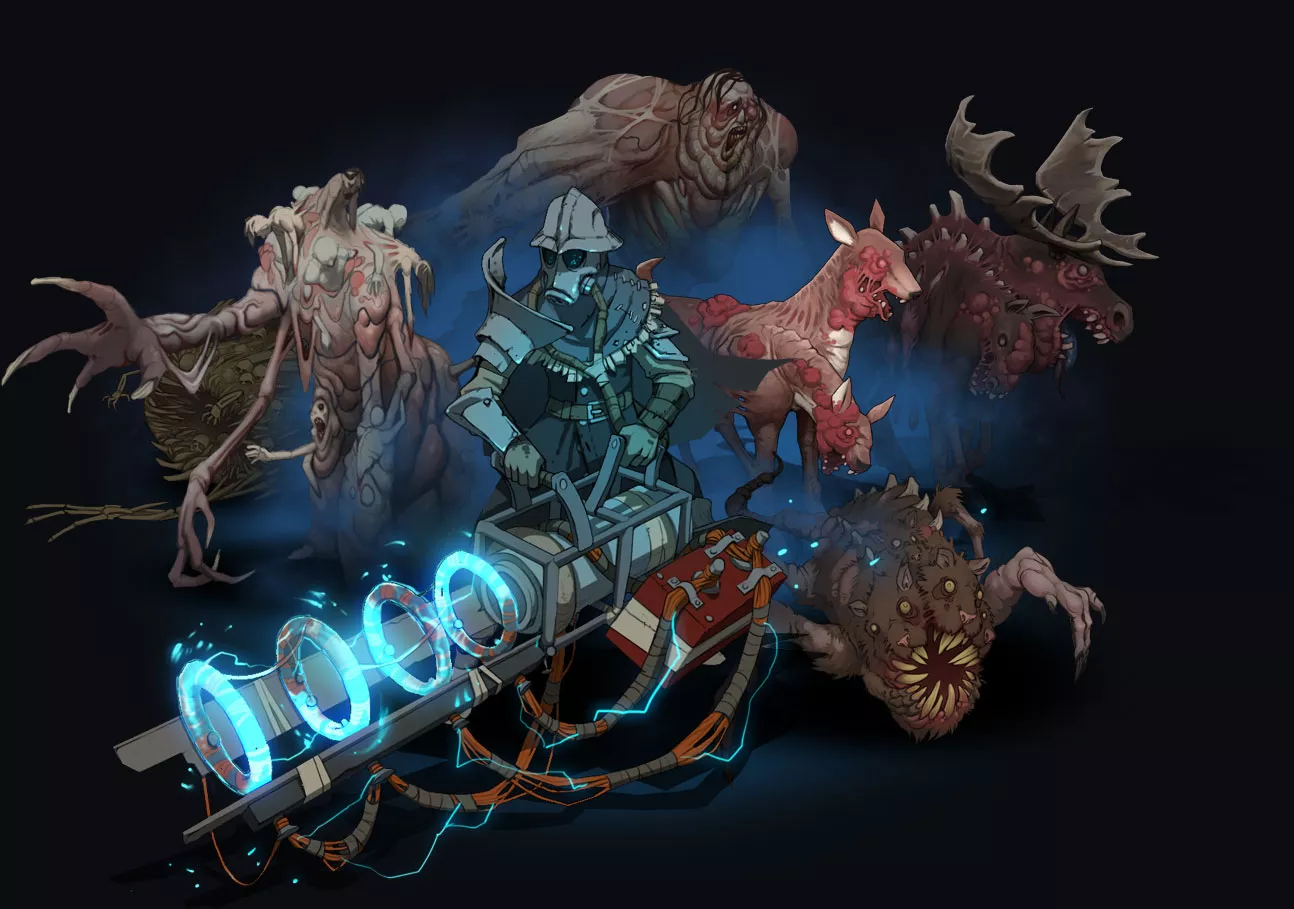 COMBAT
IMPROVED MAGIC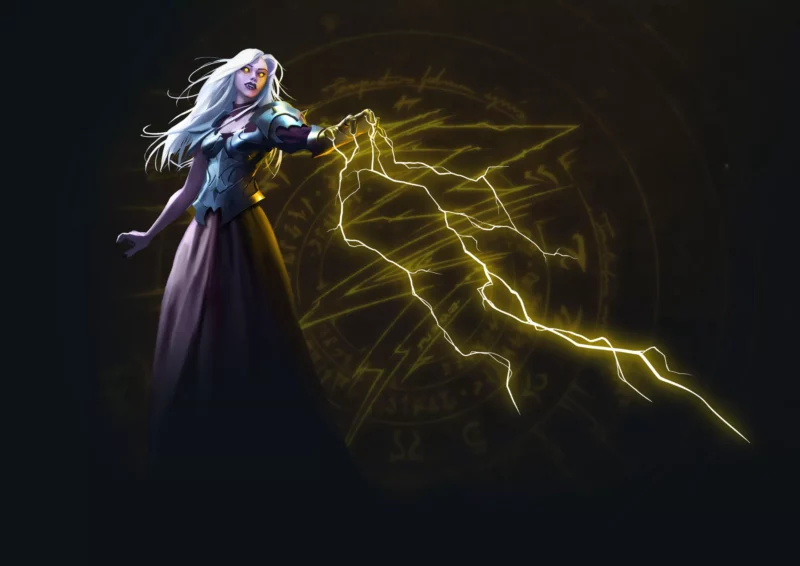 Every single spell has been reimagined and made more specialized. It's time for you to be a necromancer, or perhaps a dangerous illusionist. Be entirely unique. The choice is all yours.
NEW SPELL SCHOOL: STORM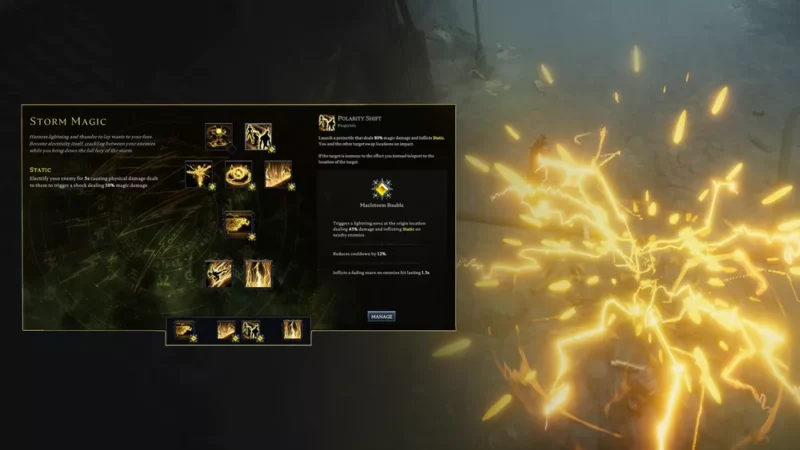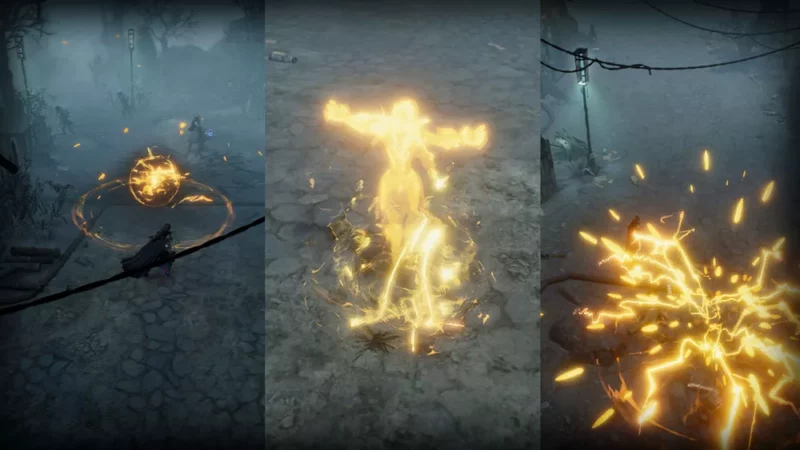 Harness the power of lightning and thunder to take down your foes. Crackle with electricity. Be one with electricity itself. Basically, you are now Storm from the X-Men!
BLOOD
If you've played V Rising, then you already know the master of blood is the innate power that resides in all vampires. The sanguine arts pulls the lifeforce from your enemies, and turns their blood and pain into your nourishment. These are the 6 different blood masteries.
CHAOS
The flames of the void cannot be quenched.  Their crackling energies incinerate your enemies and push you beyond your limits with surges of maddening void power.

ILLUSION
Enter the mind of your enemies, sowing confusion and haunting them with visions of spectres and apparitions. Those that don't flee will still be too weak to fight back.
UNHOLY
The sacrilegious arts will erode and break those that resist you, turning them into faithful servants in death. Let plague and terror wash over your enemies while your army of the dead grows.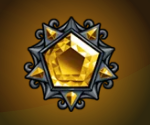 STORM
Harness lightning and thunder to lay waste to your foes. Become electricity itself, crackling between your enemies while you bring down the full fury of the storm.

FROST
Command the frigid winds of blizzards and hailstorms, slowly freezing your foes into frosted sculptures of horrid cold or impaling them on spikes of ice.
BLOOD
Mastery of blood is the innate power residing in all vampires. The sanguine arts pull the life force from your enemies, turning their blood and pain into your nourishment.
NEW WEAPON TYPES
Two brand new high-quality weapons join the ranks of the game. Slice your foes with the Greatsword or dive into the new age experiments with experimental black powder weapons with the Dual Pistols.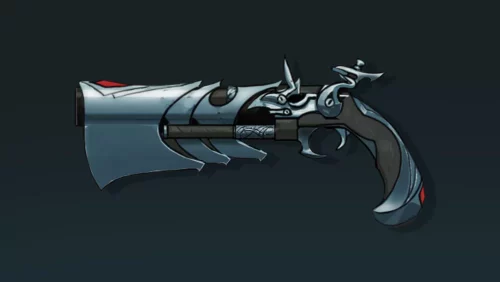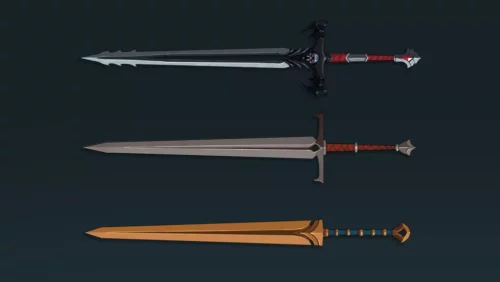 LEGENDARY WEAPONS
You'll also be able to find a special kind of ancient weapon and restore them to its former glory. Randomized properties enhance your weapon abilities, as well as offer special on-hit effects to further expand your strategies.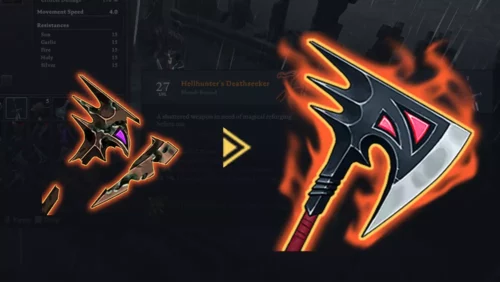 NEW TOOLS FOR BATTLE
Craft Jewels to channel your spells. You'll be able to modify them to your liking by doing this. One of my favourite features coming with this expansion is the ability to build your own spellbook, which means it will be completely unique to your peers.
A WHOLE NEW EXPERIENCE
NEW BLOOD HUNT
The New Blood Hunting update will include quality of life improvements which include an updated new animated UI and improvements to the blood tracking.
MOVEMENT AND INVENTORY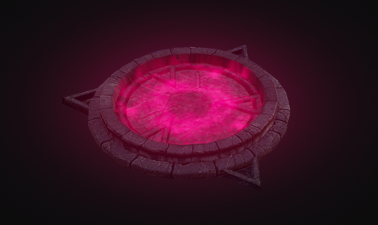 Travel and explore the world of Valdoran more quickly and smoothly with updates to travel shapeshifting forms. You will also be able to convert horses now! Something which I have been dying to do (heh heh). New teleporters that can be placed inside of your castle and improvements to the environmental flow will make movement much easier now. And to all the loot goblins, YES WE ARE GETTING BAGS!!! More looting to do! Rejoice!
VAMPIRE FASHONISTA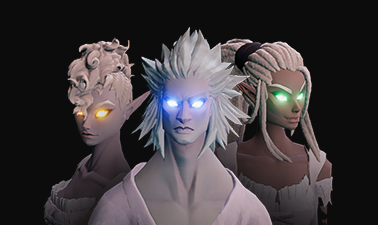 MORE COSMETICS. Who doesn't like cosmetics? Express yourself with new styles including more hairstyle options! You can now be soakingly blood drenched or perfectly pristine. Make a fashion statement as you kill your foes on the battlefield.
IMPROVED SOUNDS AND MORE MUSIC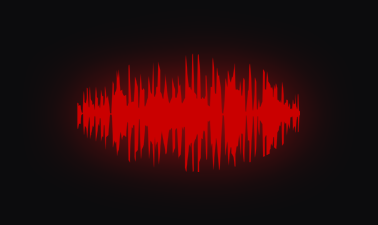 Enjoy a better balanced and improved sound experience as you explore the lands. Stunlock Studios have also added four new music tracks to properly indulge in the ambience of Gloomrot. If you already own the V Rising Soundtrack, you will receive these tracks for free!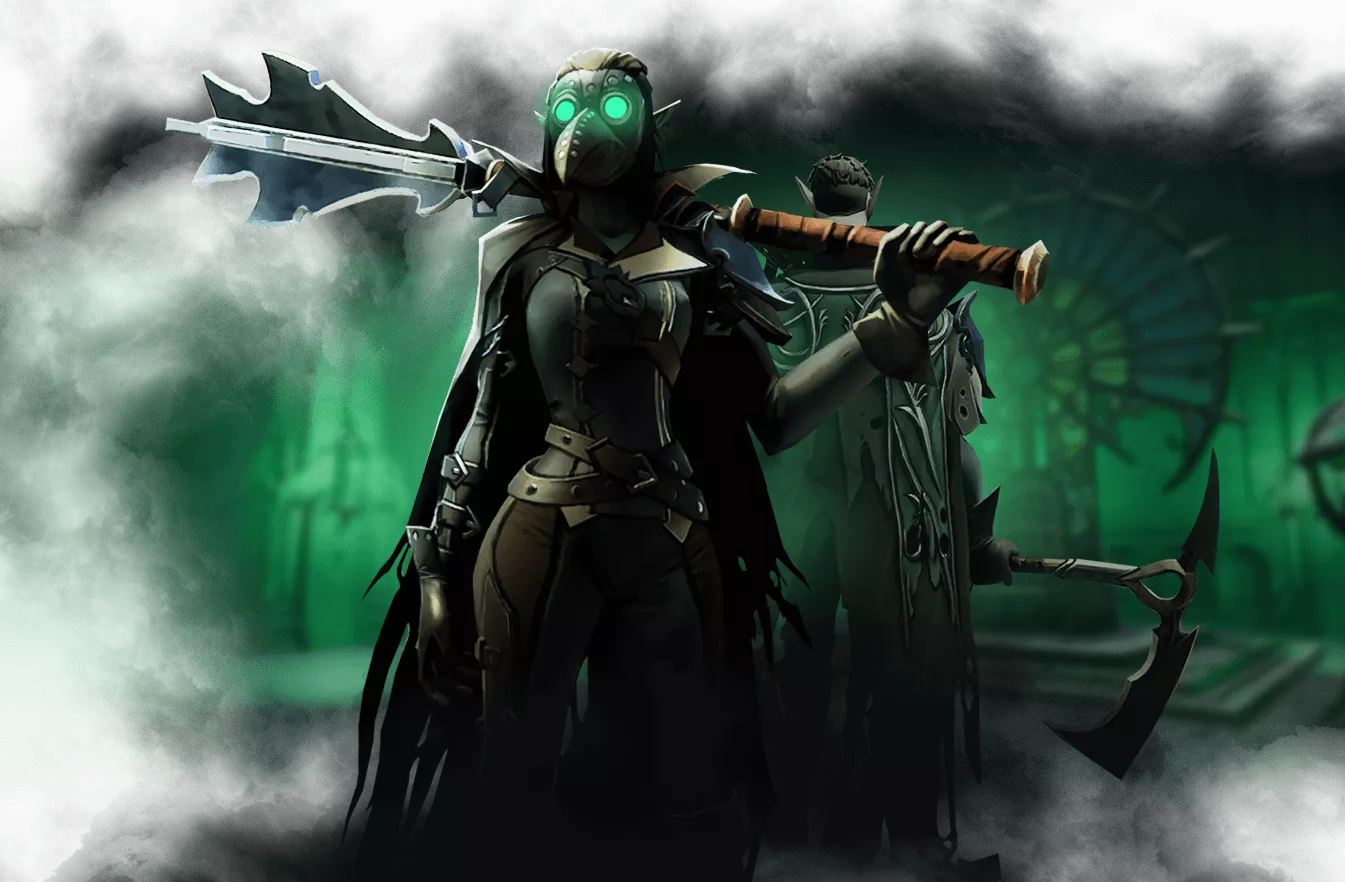 Step into the future with the Sinister Evolution Pack DLC. Represent yourself as a beacon of progress with all the latest in vampire fashion and mad decor. Just because you've been asleep for centuries doesn't mean you're stuck in the past.
Check out the cinematic reveal of the expansion below!
And that's what we know about the upcoming expansion folks. I'm excited to put in another hundred hours into the game building and being my own fashionista. You can buy V Rising on the Steam store here. So be sure to get it before the expansion comes!