By Lewis Larcombe|May 25, 2023|
The folks who brought us the popular indie gem A Night in the Woods unveiled their next project during Sony's PlayStation Showcase. Say hello to Revenant Hill, a game that introduces us to Twigs, a feline protagonist trying to make ends meet.
The talented team behind this new adventure is none other than The Glory Society, a cooperative game studio comprised of Bethany Hockenberry and Scott Benson, the brilliant minds behind A Night in the Woods. Finji, the publishing company responsible for beloved indie titles like Chicory: A Colorful Tale and Tunic, will be bringing Revenant Hill to life. Good news for PlayStation fans: the game is being developed for both PS4 and PS5.
The teaser trailer unveiled at the PlayStation Showcase takes us through a series of enchanting autumn landscapes, as our furry hero bounds from the woods to graveyards, farms, gatherings of witches, and turbulent towns. As expected, Revenant Hill retains the visually captivating 2D art style of Night in the Woods, featuring its trademark bug-eyed characters and delightful Halloween vibes. Brace yourself for a whimsical cast of characters, including bears, skeletons, witches, and more.
Set in the year 1919, our protagonist Twigs, the blog of technical designer Coby West informs us, must navigate the challenging aftermath of his barn burning down. Seeking a new home, he encounters an owl who demands rent for the local territory. It's up to our resourceful cat to devise a plan for survival.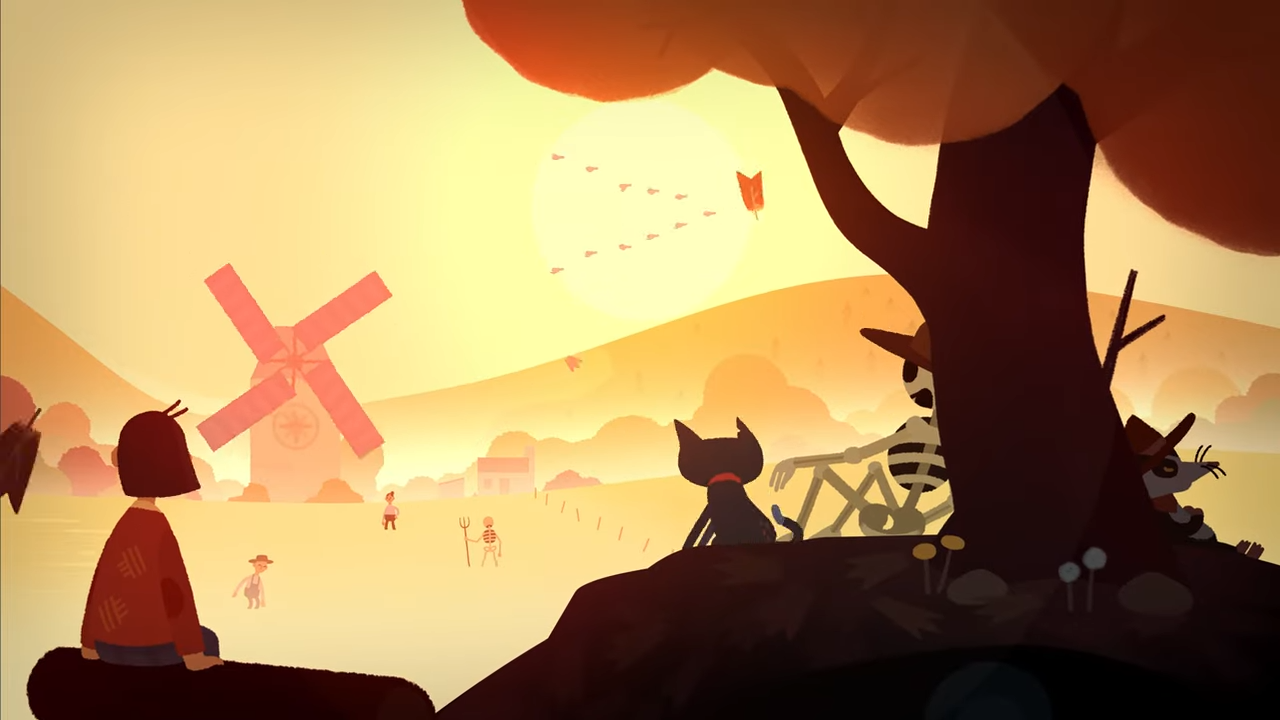 With its intriguing premise, Revenant Hill appears poised to delve into thought-provoking social and political themes, much like its predecessor Night in the Woods. The blog hints at gameplay elements such as growing and selling crops, forging friendships, and even dabbling in the mystical arts with hexes and charms. All in all, it seems we're in for a hauntingly good time.