PowerWash Simulator's Next DLC Lets You Scrub SpongeBob SquarePants' Bikini Bottom
By Alisha Alix|May 19, 2023|
Square Enix and developer FuturLab have announced their next PowerWash Simulator DLC crossover, The SpongeBob SquarePants Special Pack.
From the teaser trailer, it appears that players can scrub SpongeBob's mucky pineapple house and other locations in the iconic cartoon franchise. Unlike previous DLC packs, SpongeBob SquarePants content will be charged, so you'll have to pay to clean Bikini Bottom. This was the Q2 paid content update promised on the PowerWash Simulator roadmap. Another paid and free content pack will follow in Q3, followed by a free season update in Q4.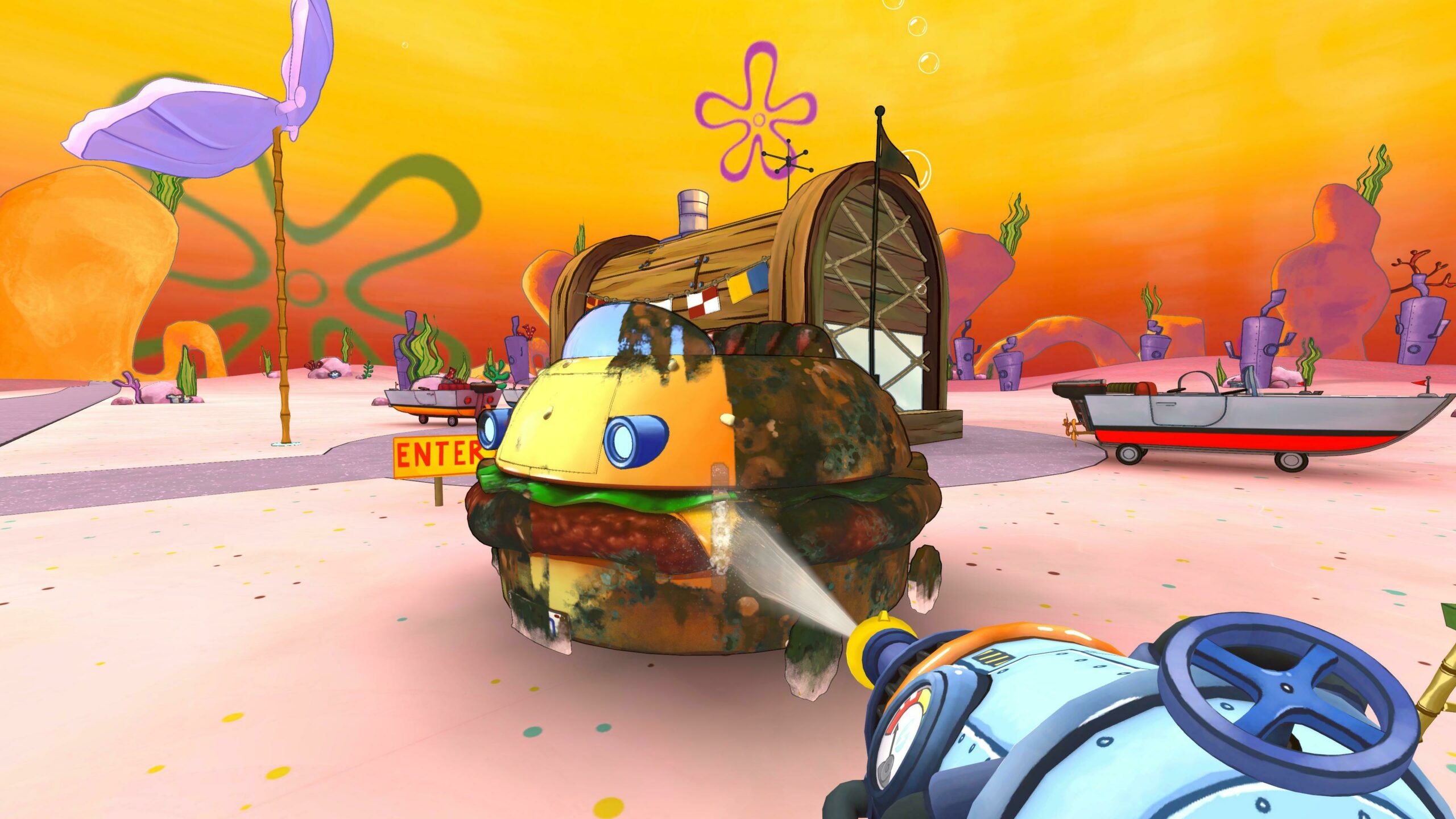 The special pack promises 6 new maps, featuring locations such as Conch Street, Bikini Bottom Bus, Krusty Krab, Patty Wagon, Invisible Boatmobile and Mermalair. To make it more entertaining for competitive players, FutureLab has added 10 aquatic achievements to fish for in Bikini Bottom.
Interestingly, this will be the first in the game that the team has redesigned the PowerWash character model, to fit right in as true "Bottomite". Not to forget, the custom-designed gear, with a unique counter and pressure gauge, allows players to wash away without a doubt in mind.
The SpongeBob SquarePants DLC will cost $7.99/€7.99/£6.49/MYR81.65 and is confirmed to be released this Summer 2023 on PlayStation 4, PlayStation 5, Xbox One, Xbox Series X/S, Nintendo Switch, and PC via Steam.
In the meantime, check out the teaser trailer.