Platform(s): PC via Steam (version reviewed), PlayStation 4, PlayStation 5, Xbox Series X/S, Nintendo Switch
Genre: Narrative, puzzle platformer, adventure, fantasy
Remember the good old days when Lemmings was once considered a hit game in the early 1990s? Well, many game studios have tried to capture what makes an outstanding puzzle game that stands out over the years, and Tin Hearts by Wired Productions and developer Rogue Sun may be one of the best ones to date.
While Lemmings quickly becomes challenging and complex for young players, Tin Hearts offers simplicity, functionality, and challenges befitting for puzzle fans and casual players alike.
BUTTER-WORTH MAGIC
Tin Hearts is a narrative puzzle adventure that takes you on a journey to explore the magical toys and memories of a Victorian toymaker, Albert J. Butterworth, and his family. The game offers 4 gameplay chapters and over 50+ levels for you to progress inside Albert's magnificent Victorian townhouse, viewing memories of events that occurred there. Interestingly, from the designs of the toys to how the rooms are decorated, there is exceptional attention to detail in all aspects of the house, making the gameplay experience rich and immersive.
The gameplay is where Tin Hearts shines the most. The game challenges players to guide tin soldiers from point A to point B, without directly manipulating them. This can be done using specific toy inventions in the room to clear a pathway from a small toy box to an exit door, necessary for players to progress to the next level. The overall objective of the game is to navigate the soldiers to their destination in unravelling Albert's emotional, thought-provoking story.
MAKE WAY, SOLDIER
What's fun is that each room will surprise you with Albert's inventions in order to assist the tin soldiers' journey such as angled blocks to turn them, drums to bounce them, cannons to knock objects down to build bridges, and many more. These inventions may aid the journey or pose obstacles to keep you on your toes.
Fortunately, the PC controls respond well, making it easy to navigate your movements throughout the game, which made the game's announcement delay all the worthwhile. During the process of solving a level, you have free control over time. Controls such as zoom, pause, rewind, fast forward, and even possess are included in it. The most useful feature of all is the electrifying path that will give players a rough idea of the tin soldiers' pathway. Feeling impatient? Fast forward to the soldiers! Want to change something? Rewind until you are satisfied!
Whether you control Albert or the Tin Soldiers, the developers put a lot of care into making Tin Hearts enjoyable.
Audio-wise, the soundtrack blends well with the game's setting and Victorian aesthetics. Moreover, the voice actors did a great job conveying the emotional tone of each game's character through their voices, as if you are in an English movie watching this family's lives through Albert's memories.
A LITTLE POLISH GOES A LONG WAY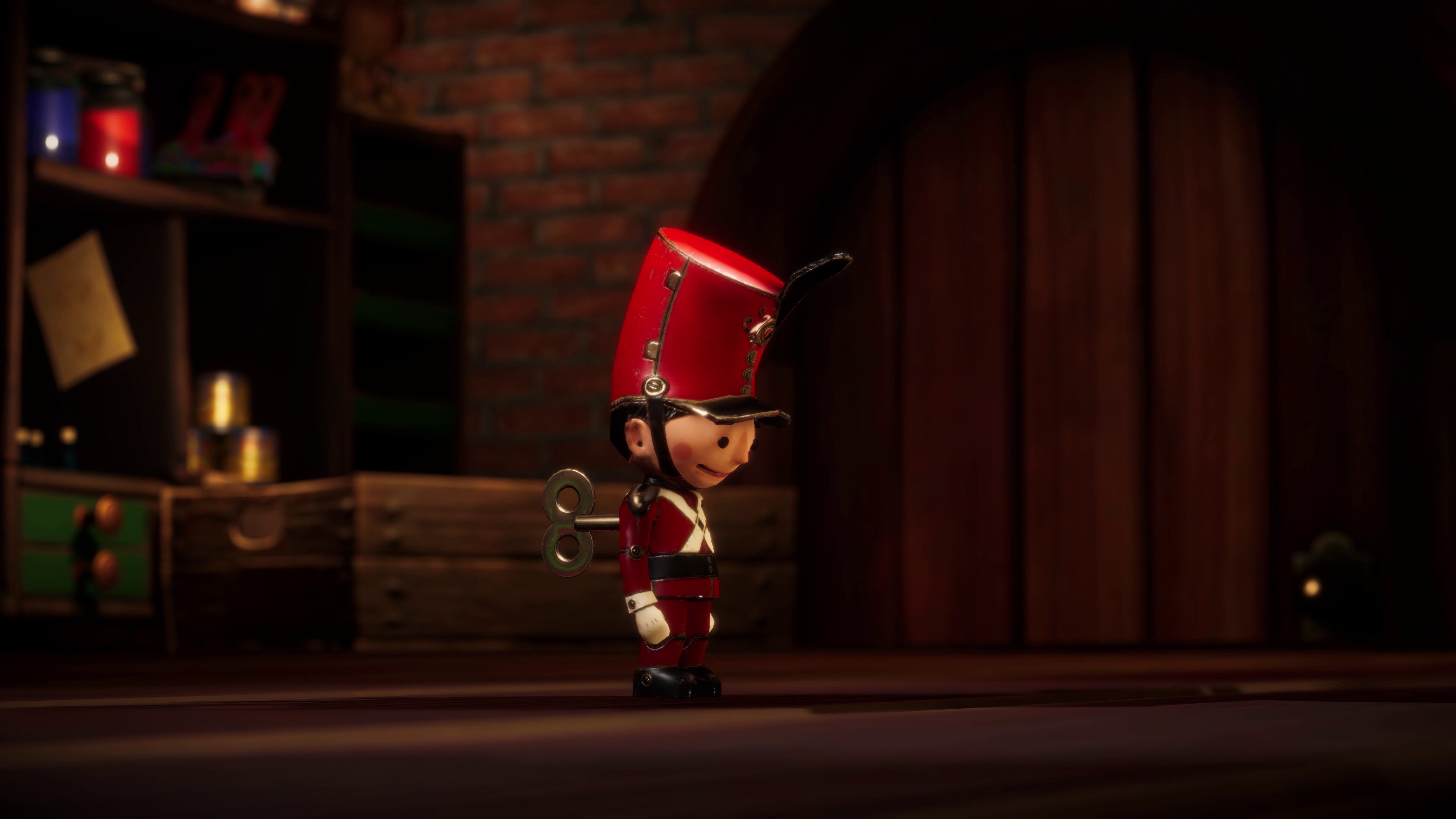 Although we find no major flaws in Tin Hearts, there are a couple of things that would be nice if they were to be introduced in the game. Like, oh say, an option to control room brightness. Despite the fact that certain rooms are designed to provide the tone of the game, it can sometimes hinder your visual ability to find clues around the environment. Besides that, certain objects are hidden up high, making it difficult to navigate using a mouse. It would be splendid if there was an option to save where you left off. For example, if you made a pathway halfway through the level and then opted to exit, you will be sent back to the beginning of that particular level, having to redo your path again at point A. That can get cumbersome for those who want to take a break and stop the game halfway.
Still, Tin Hearts offers a wholesome experience for puzzle fans regardless of age or skill level. Is the cost worth it? Well, the game costs around US$30/MYR130 for the PC version and based on our opinion, it's money well spent for a game this immersive and beautifully narrated. If you're playing for its puzzle or story, both are worth the time it takes to solve Rogue Sun's latest entry, Tin Hearts.
Pros
Engaging challenges that'll keep you on your toes.
Heartfelt story.
Stunning visual and audio.
Cons
Dim light in certain rooms, thus visibility issues.
Hard to select objects placed high above during certain levels.
No save option.
FINAL SCORE: 70/100
Review copy provided by Renaissance PR.