By Lewis Larcombe|May 19, 2023|
Guess what? Dinosaurs are making their way to PUBG Mobile! Yep, you heard it right. The folks at Level Infinite, the game publisher, just unveiled a fresh new addition called the Royale Pass. If you're familiar with battle passes, this is PUBG Mobile's version of it. But hold on, it's not just about snazzy new cosmetics. Brace yourself for a customizable outfit and a wicked melee weapon.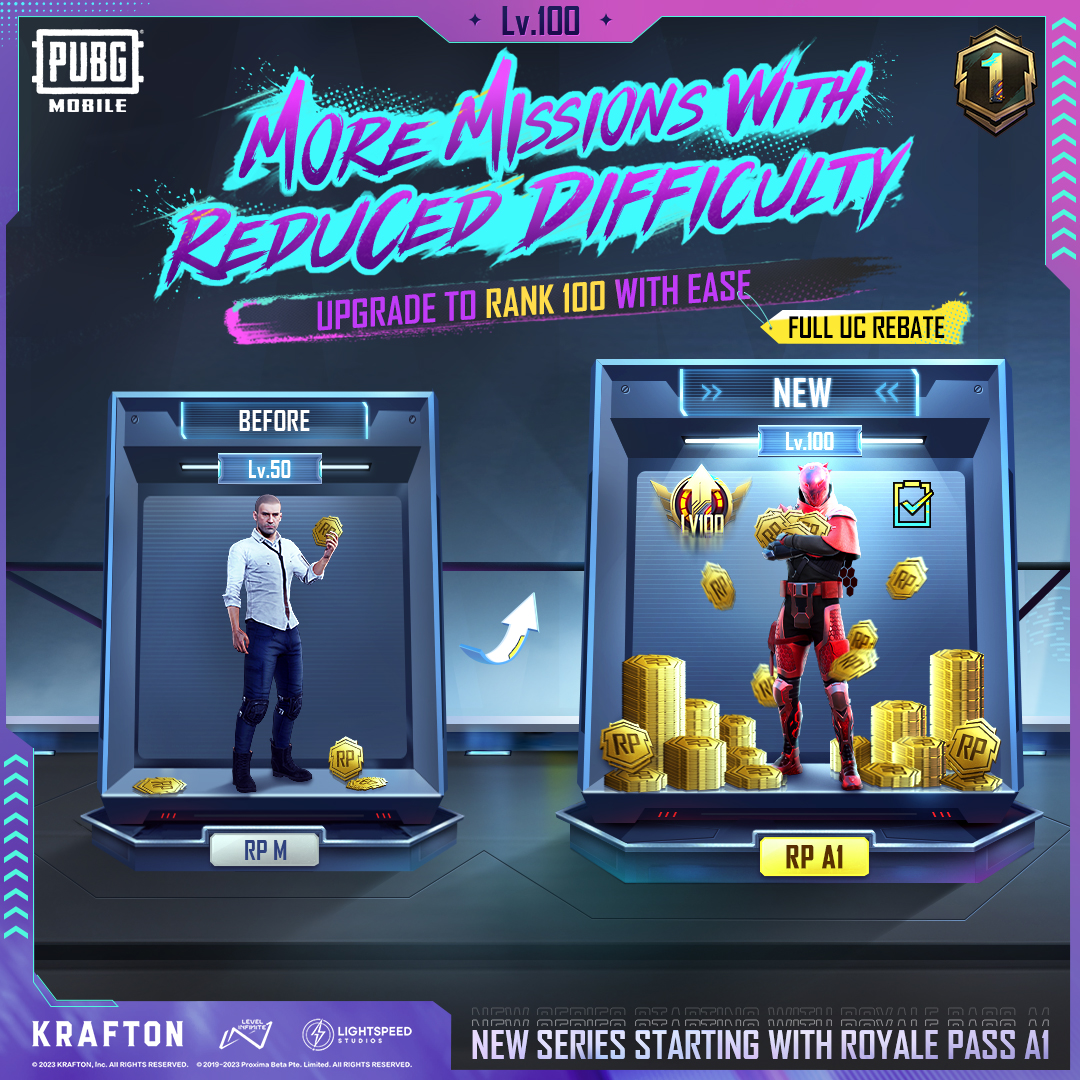 Say hello to the Royale Pass Ace, the upgraded version of the classic RP in PUBG Mobile. This bad boy is dropping alongside the highly-anticipated dinosaur-themed update. With the Royale Pass Ace, or RPA for short, you'll be rocking a slick outfit that can change its colour to match your personal style. And that's not all. Prepare to wield a brand new sword weapon that packs a punch. Both the outfit and the melee machete undergo visual transformations that suit your preferences. It's all about hitting those milestones and unlocking exciting effects and elements.
But wait, there's more to the Royale Pass Ace! If you're into vehicle customization, you're in for a treat. Get ready for the dino skin, which you can snag for free through pre-order. Once the dino-update arrives in PUBG Mobile in the upcoming weeks, you'll be able to cruise around with your fierce dino-themed ride. Exciting, right? And guess what? The Royale Pass Ace is now available for pre-order in the PUBG Mobile in-game store. So, don't miss out on this epic adventure!