If reports from MMO Culture were to be true, we are set to get an action RPG, Devil May Cry game on mobile devices in 2018, called Devil May Cry: Pinnacle of Combat. This follows reports from China where a little-known games studio and publisher, Yunchang Game has obtained the IP rights from Capcom to develop the first mobile game based for the popular hack and slash franchise.
The game is said to be powered by Unity 3D and will feature a unique combat system tailored for mobile experience. In addition to that, the devs/ publishers also confirmed that there will be online modes, including team battles and real-time PVP. They also released a handful of in-game stills as shown below: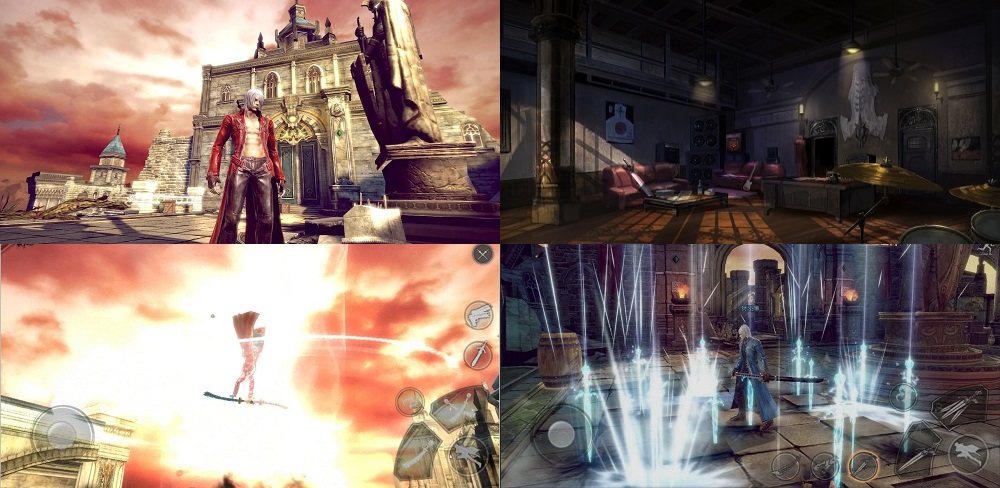 From what we can gather via these screencaps, expect some flashy combos, dynamic cameras and the ability to customize Dante throughout the game. The controls look pretty basic tho, with several button layouts for specific combos and dash or jump movements.
However, we are yet to ascertain if the game will ever be released outside the Chinese market. We will update you folks once we have more info related to that.
---