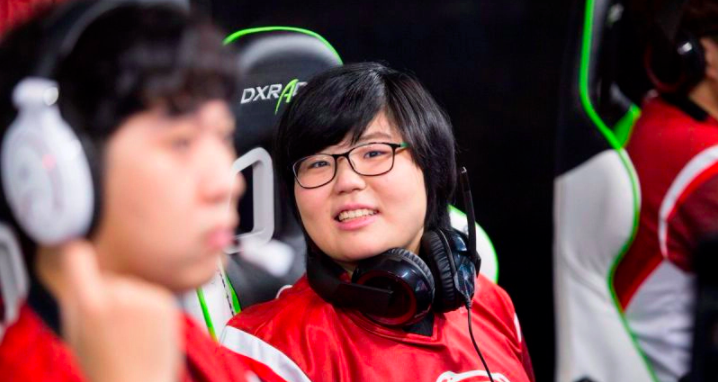 by in
Rumor that top Korean Overwatch player and Zarya Goddess (LOL. Sorry, but the true Zarya God is Dynasty's Zunba), Kim "Geguri" Se-yeon set to join an Overwatch League team gained more momentum today as sources close to the player suggested that she will be signed to the Shanghai Dragons. This news follows earlier reports suggesting she has hinted that she is to join a 'foreign team' along with speculations as of which of the twelve Overwatch League teams it will be.
As reported on ESPN, also joining Geguri at Shanghai will be two other Korean players; Element Mystic tank and captain, Lee "Fearless" Eui-Seok and MVP Space flex, Cheon "Ado" Ki-hyun. An unnamed Chinese player will complete the quartet joining the Dragons, bringing the total number of players in the roster to twelve once the deal goes through.
One of the best tank players in the world, Geguri was last seen in the competitive scene playing for ROX Orcas in the OGN APEX Season 4 tournament. A couple weeks back, following the final roster signings for Stage 1 of the Overwatch League, some critics complained about the absence of female players in the league, which prompted Geguri to respond to ESPN's Rod Breslau:
I spoke to Geguri this morning regarding Kotaku's @Vahn16 faulty report on no women being chosen for #OverwatchLeague. Geguri told me not getting signed to a OWL team had nothing to do with her being a woman. Further, she is uncomfortable with the controversy itself. pic.twitter.com/jfXGW9L6B0

— Rod Breslau (@Slasher) January 11, 2018
We discussed about this issue at length as well here. If the community really care about the inclusion of female players into the league, then it should be done on merit, rather than just for the sake of diversity, which is counter-productive of whatever they are trying to achieve. The OWL is currently the pinnacle of the game's esports scene and adding players solely based on their gender, ethnicity and even sexual preference will do more harm than good. Overwatch is a team game. Inclusions of players should be based on several game-led decisions; tactical suitability, teamwork, the current meta as well as mechanical skill.
Honestly, we are thrilled with the prospect of finally seeing Geguri compete with the best in the world. The meta is finally changing following the Mercy nerf as well as the rise in Moira picks. Tanks are back in fashion and as shown by Zunba in the Dynasty vs Outlaws match last week, Zarya may be a very viable pick with more teams opting for the quad-tank approach. The scene is perfect for a Zarya main like Geguri to thrive in. Moreover, Shanghai Dragons' tanks haven't been performing throughout, with Roshan and MG constantly being out-played by their counterparts so her addition is definitely an upgrade.
We await for further confirmation regarding her addition to the league and will update you as soon as we have anything new.
---