In a bid to ramp up signups for their new All Access Pass feature for the Overwatch League, Twitch have revealed that All Access passholders will receive 12 Overwatch hero skins in May.
However, we aren't very sure which hero skins will be available, nor whether the picture in the Twitter post accurately represent the skins passholders will receive. We will update you on this info once we have the official announcement related to it.
All Access Pass grants additional features that totally changes your Overwatch League watching experience. It grants access to the Overwatch League Command Center: a second-screen match-day livestream, featuring alternate in-game camera angles, backstage cameras, player POVs, and real-time stats.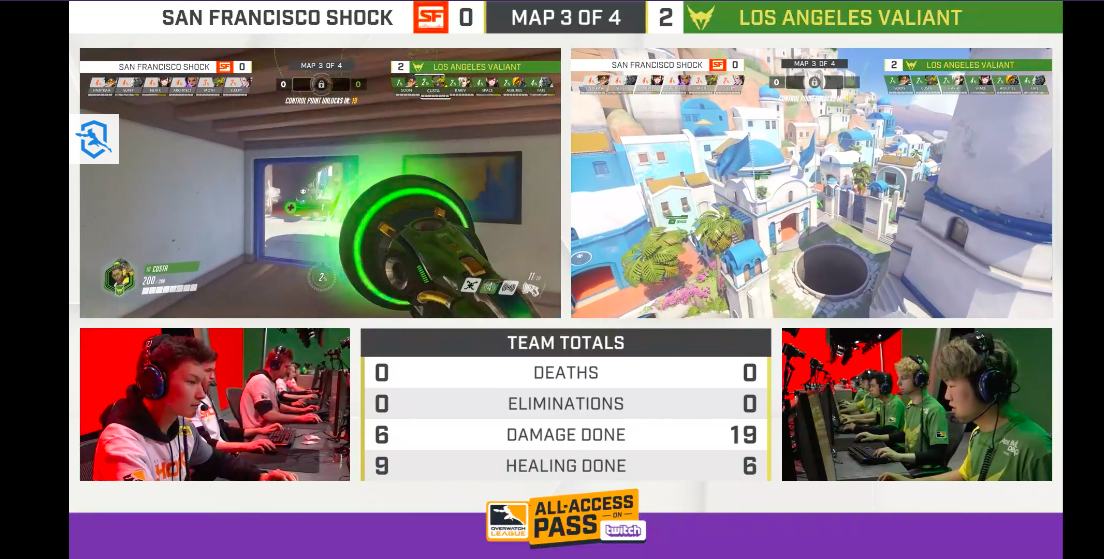 If you'd like to experience it before committing to the plan, the All Access Pass feature is available for everyone for free for a limited time (til May 16th). To test it out, scroll down and click on the link beneath the main stream whenever Overwatch League games are being streamed live. Select the option that says 'Switch to Command Center' and you're all set.
Your pass also provides access to exclusive behind-the-scenes VODs. In Stage 3, this will be in the form of a weekly series called Behind the Screens, in which an Overwatch League player will give their own analysis of a recent game.
On top of that, for those who commit to the All-Access pass, additional in-game content await, starting with three hero skins which you can only receive via signing up to this plan.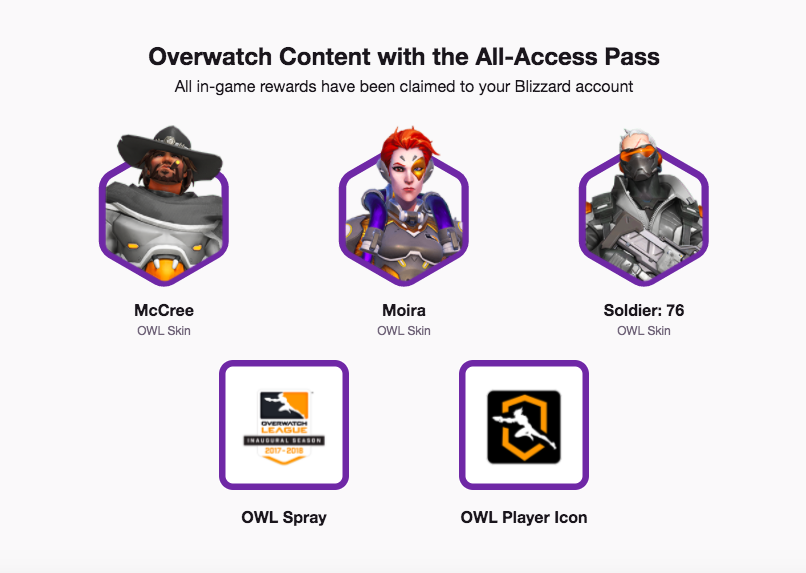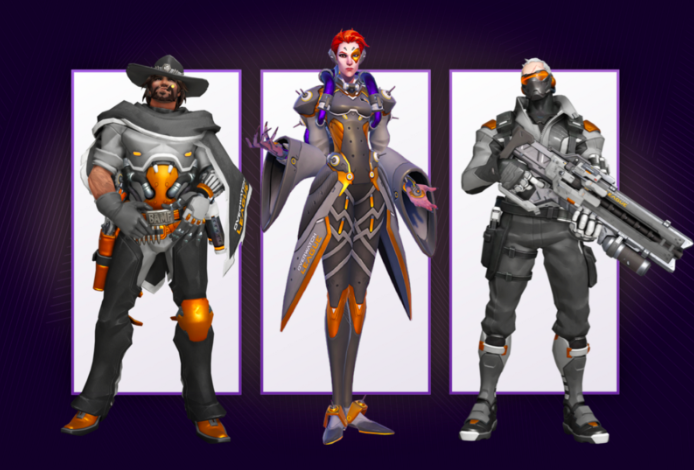 For those who are very much into Twitch chat and being active during matches, then you'd be glad to know that a ton of emotes will also be available to you for free. These emotes, like the skins shown above are instantly unlocked and accessible once your payment for the All Access Pass goes through.
While the one-off payment of US$29.99 ($19.99 for Amazon Prime users) / MYR124.00 grants you All-Access benefits up to the start of the 2019 Overwatch League Season, the Twitch emotes, badges, and in-game content are yours to keep forever. A Blizzard account link is required to redeem in-game rewards.
Now you are probably wondering – Is this feature available for me since I live outside of the United States? Well we are happy to report that unlike the loot drops and tokens program which are limited to viewers from select countries, the All-Access Pass is available to everyone around the world. We are based out of Kuala Lumpur, Malaysia and we have successfully signed up to the plan. Having previously linked our Blizzard account to Twitch, the skins were automatically added to our game as well.
So is it all worth it? Well if you are very much into the Overwatch League, and like us, want to see more than the bog-standard viewing experience, then this is totally worth it. We feel that the All-Access pass is exactly how esports viewing experience should be for serious viewers, and we won't be surprised to see other leagues to adapt the same approach. And as final sweetener to the deal, them sweet, exclusive skins and emotes are a just great additions for any Overawatch fan, hardcore and casuals alike.
---
To sign up or at least try out the All-Access Pass feature, head on over to the Overwatch League Twitch Channel