With a new Street Fighter 5 character comes a bunch of fighting game character lore that makes all of us care about the world warriors in the first place, not just their functions. Rose is no exception as she is a veteran since Street Fighter Alpha.
We've collected all her story mode bits, arcade mode endings, and her Tarot Card art that pops up in her victory screen. Check them out below:
Story Mode
In case you're curious about her story mode and how she fits in the SF5 world, here's your answer.
Arcade Mode
Street Fighter Alpha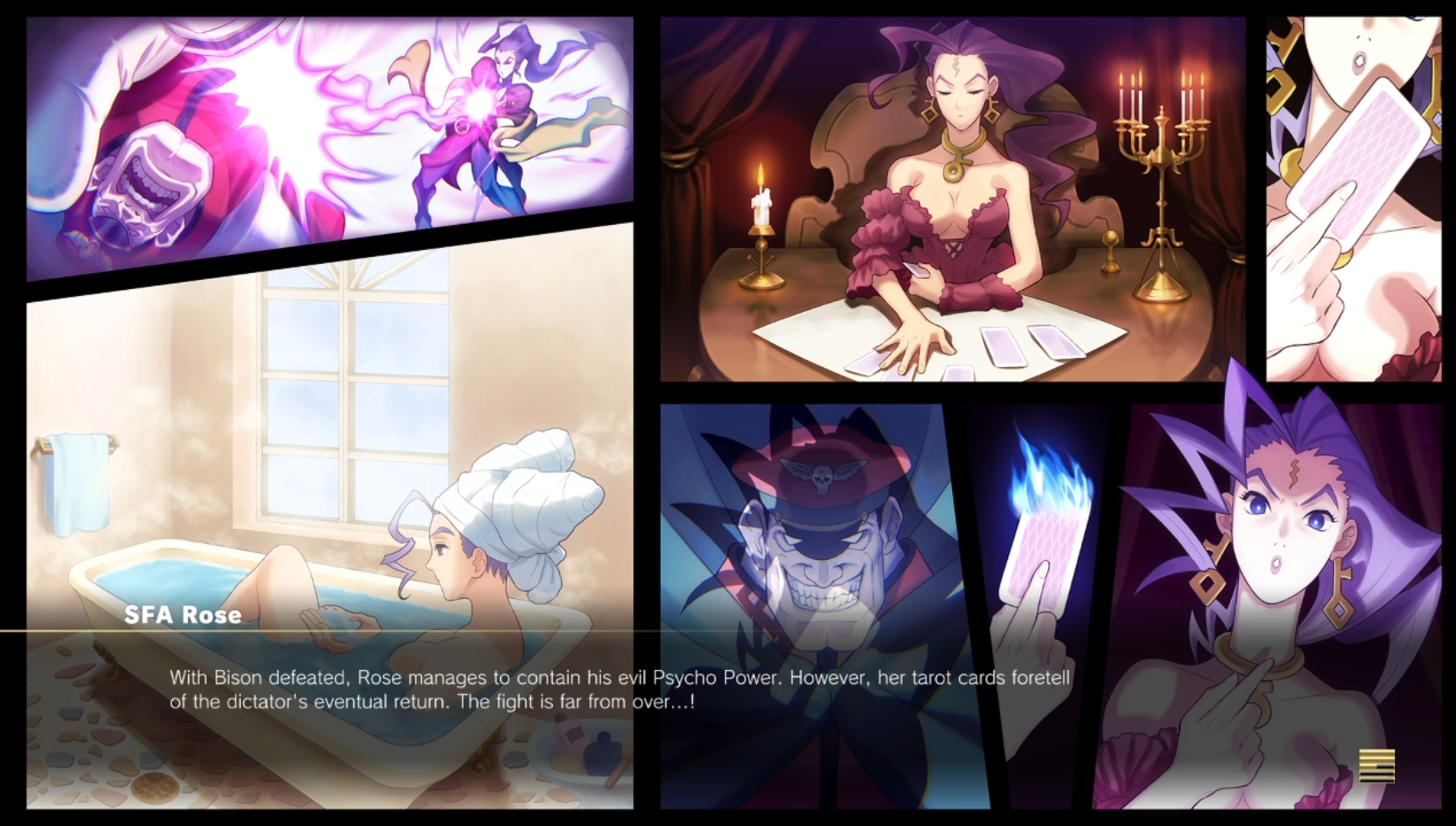 Street Fighter IV
Street Fighter 5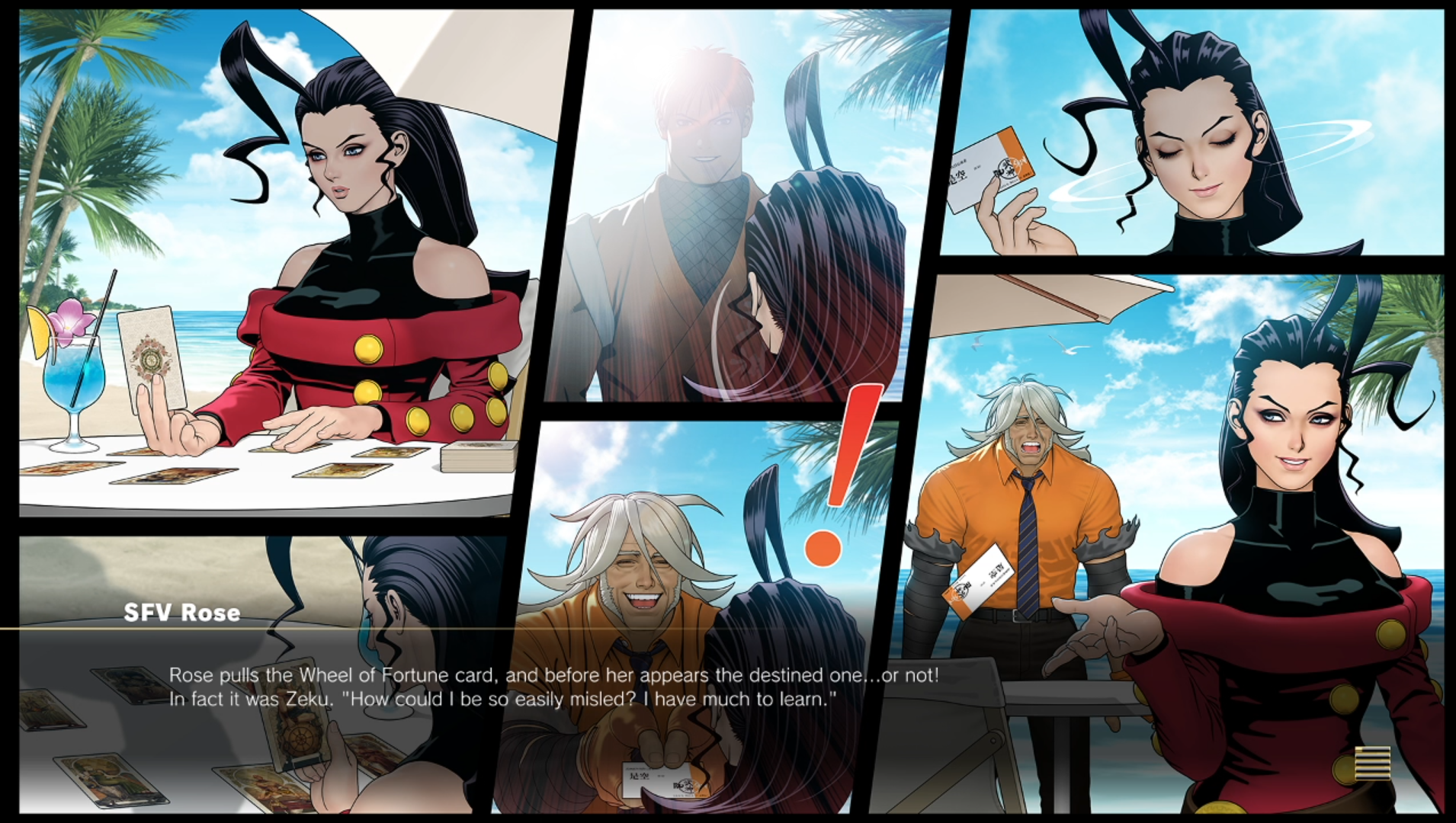 Is This A JoJo Reference?
She generally is one, so this taunt is keeping in line.
Her Tarot Card Art
Check out the tarot card art for her victory screen; they look really sleek & feature some welcome cameos from other SF games! They're all determined randomly, as far as I know.
I'll add more when I come across some new ones.