By Team KKP|April 5, 2018|
Vice President of Blizzard Entertainment, Lead Designer and Game Director of Overwatch, Jeff Kaplan dropped some brand new, really cool info during halftime of the Los Angeles Valiant vs Seoul Dynasty earlier today. Focusing on the upcoming Overwatch Archives event, he clarifies (in case you haven't heard) that Archive events lets you play through defining moments in Overwatch history, such as Tracer's first match as well as Blackwatch's first event which will be featured in Retribution, dropping April 10th.
Touting it as being highly replayable, the PvE mission will be available on standard and all-heroes mode and as opposed to similar conditions presented regardless of mode you choose as seen on Uprising, using specific heroes (in all heroes mode) in Retribution will present a different challenge altogether.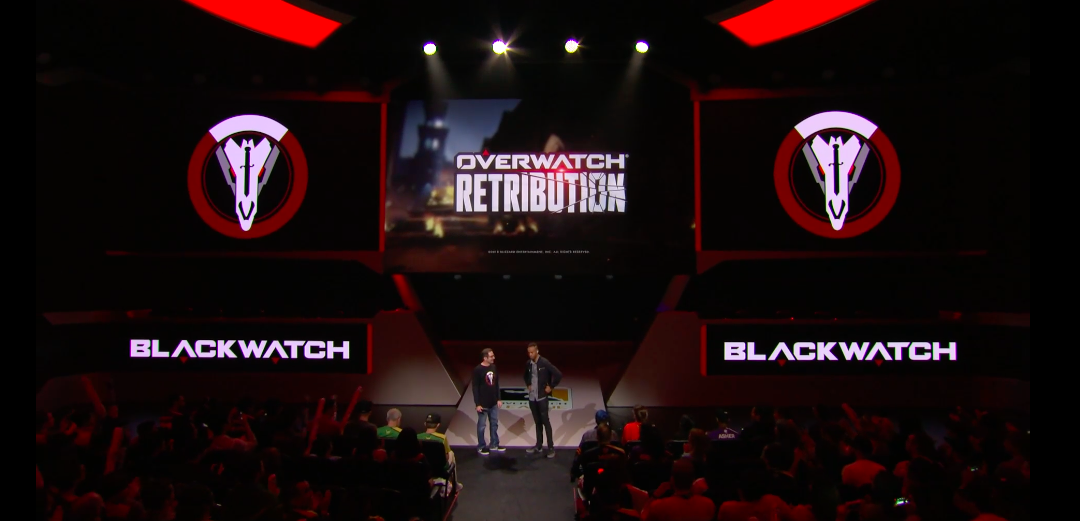 Expect to see brand new Talon units including the assassin, sniper and assault class as Reaper, Moira, Genji and McCree attempt to evacuate Venice, Italy. Reaper mains would be glad to hear that a brand new Reaper skin is set to be included in the seasonal lootboxes – Soldier 24Â  – which is Gabriel Reyes' form during the Super Soldier program. Also spotted in the trailer was Moira's newest skin, which is her Blackwatch uniform. Check it out:
[youtube https://www.youtube.com/watch?v=JMgzvpqzdTU&w=560&h=315]
A new map for PvP is also on the way in the form of a 'daylight version of the same PvE Venice map and will hit the PTR soon. Kaplan confirmed that it would be a payload map and it should be available as soon as Blizzard are satisfied with it.
---
Related