2018 is looking great for anime fans. However, the one show on Netflix that has always been on my mind, even up to this day, is about a former combat cyborg girl who wants to learn how to type & write letters.
As mundane as this premise sounds, this makes for some great world-building and fleshing-out of characters coping with different forms of loss. But I'm getting ahead of myself. I have finished all 12 episodes of Violet Evergarden, and goddamn if I didn't close to tear up and receive them feels.
Here are a few reasons why you should put this on your Netflix "to watch" queue.
It is a breathtaking work of art.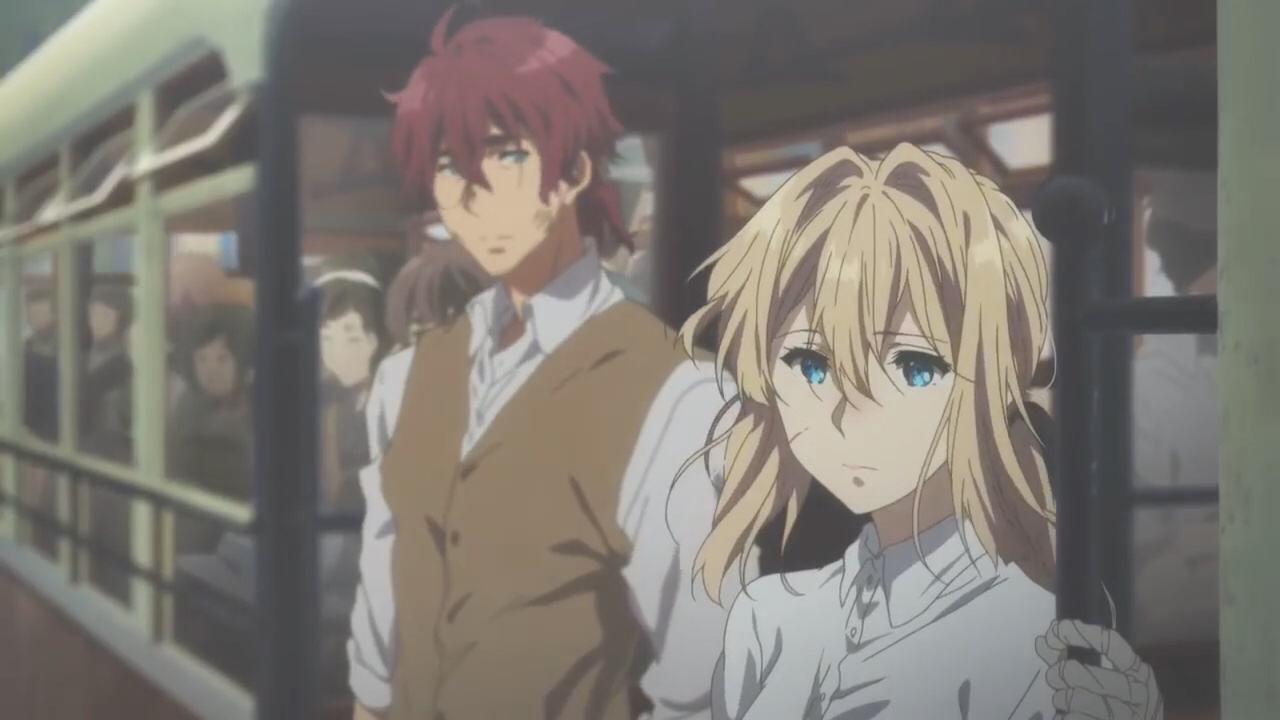 Violet Evergarden is set on an alternate 16th-century timeline where a World War II-like battle has ended and everyone goes home to resume their lives. Formers Combatants and generals start their own businesses and return to their wives/families. Except in this universe, there are cyborgs called Dolls who exist to do mundane tasks, and we're not dealing with a post-apocalyptic universe here.
This is full-on European-esque countryside and cityscape vistas. Imagine a Jane Austen period piece brought to anime life, except with type-writing cyborgs. From detailed villas and gazebos to the many meadow and hillside views, to even the dark slums and even flashbacks to Violet's ugly past life (mute colours and all), every scene here is a treat for the eyes.
It is an emotional roller coaster ride.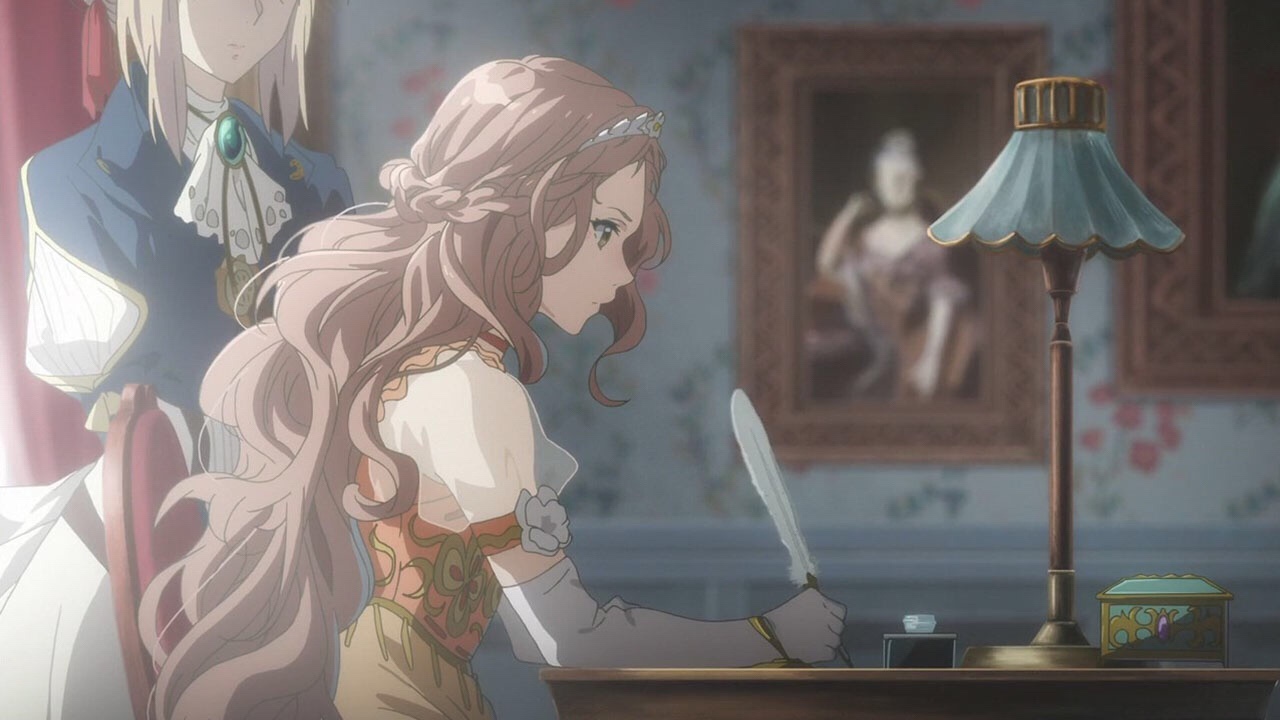 The anime hits on the themes of love, lost, reconciliation, and growth. Violet is the centerpiece of this 12-episode anime, as she finds out what the meaning of the words "I love you" is while also struggling with her post-war life. Every scene that features her attempting to type and create stories while understanding context & tone in writing is a gem to watch.
It has some pacing problems, sure. And I'd be lying if I said that there aren't any any filler episodes to max out its 12-episode runtime (for its first season; second one's confirmed). Still, these episodes are still well-made and help with the worldbuilding. Standouts include episode 7 that deals with an alcoholic playwright and episode 10's payoff involving a sick war widow.
It still feels a bit like the story can progress a little faster, especially when it comes to Violet's revelations and the eventual aftermath. But that's just slight nitpicks on my part.
Its Supporting Cast Is Commendable
Violet gets the spotlight, but we still get some shine from the supporting cast. We get some story bits from Iris, a Doll who took on the typing job just for fame and glory, as well as trying to escape her dull and not-so-rosy past. The main crux of the story is also centred around Claudia, who gives Violet her job out of guilt from his previous army stint.
We also get some resolution and plot with the vindictive Dietfried, who happens to be the brother of Violet's owner who harbours resentment for her for spoilerific reasons I won't get into. I assure you that the payoff is worth it.
Bottom line: every character apart from Violet has their shining moments and standout parts. At the same time they don't overshadow the main character at all since she is the driving force of the show.
And…that's it really
I don't know what else I can add apart from "go watch it as soon as you can!" Violet Evergarden can be smaltzy and stretched out at times, but those small issues do not tarnish an otherwise lovely and dramatic experience.
We give it two cyborg thumbs up; I'm sure Violet would approve.