The first of its kind, Good Game Asia (GGA) is a gaming reality show by Yup.gg on Warner TV. Formatted like reality game shows, Yup.gg's take on the genre pits 15 streamers and gaming personalities throughout Asia-Pacific to face off to earn a grand prize of US$200,000 in cash goods and be crowned the title of the "Next Gaming Superstar".
Is it any good? Is it super-cringe as advertised? Or is it beyond what you would expect from a show with this high a budget? Well, let's find out!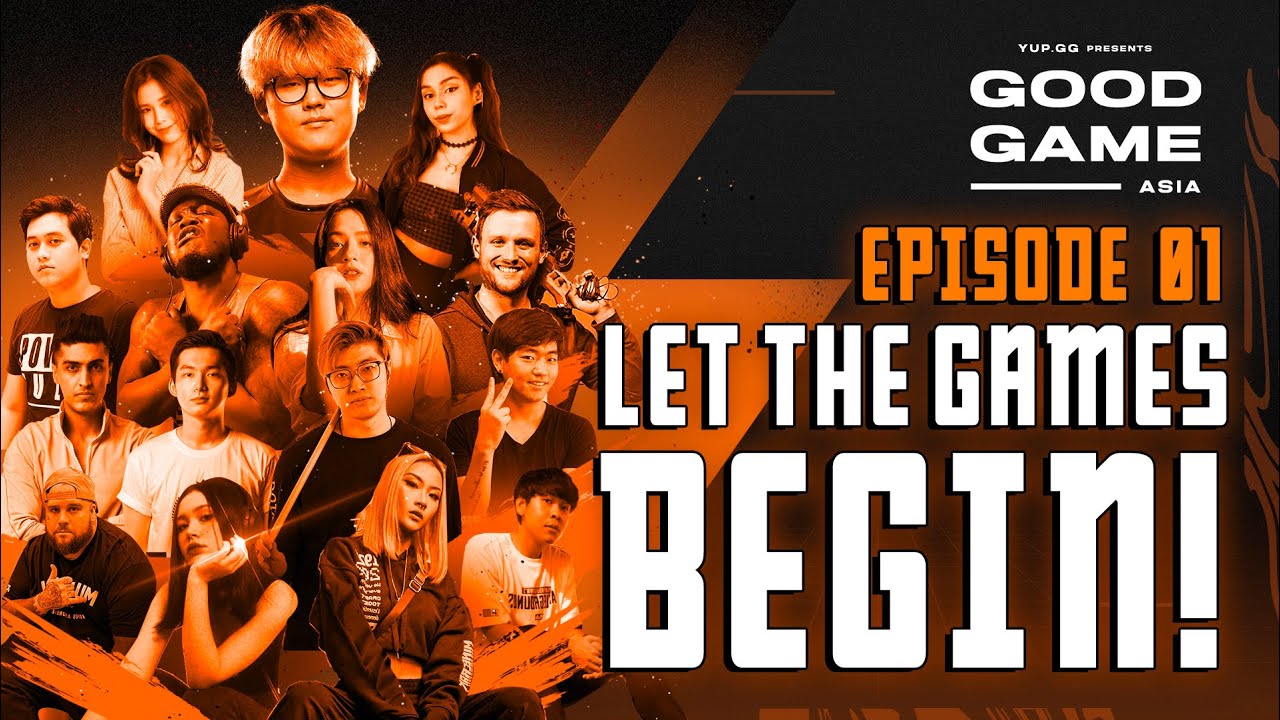 We're first introduced to the two prominent judges and commentator in Yup.gg's CEO and GGA's creator, Rai Cockfield III, Singaporean musician Sezairi and his wife, Syaza Qistina Tan respectively. Following this are B-roll shots of the contestants arriving at the Fairmont Hotel in Singapore as Syaza give a monologue on the premise of the show.
The first contestants introduced to us are Hades, a shoutcaster turned streamer and Cherzinga, who is also a streamer. We're fed this typical reality show sob-story about how these two used to date and how the break-up ended on bad terms.
After this, the judges are brought to give the contestants a rundown of the how the competition will play out. In between this we're shown snipets of post-interviews from the contestants as a form of introduction. Additionally the judges the first challenge where the contestants will have one hour to build a PC. They also introduce one of the guest judges for the episode in Kwang from AFTERSHOCK PC, a custom PC company in Singapore.
CHALLENGE – BUILDING PC
With the challenge on the way, in typical reality show fashion we follow contestants as they scurry around trying to build their PCs sprinkled with little interview segments here and there to spice up the commentary. Here we learn a bit more about the other contestants that we may not be as familiar with such as Rudeism and PandaTV, a Kiwi and Australian streamers respectively along with Fl0w3R, a former professional Overwatch player.
With the conclusion of the challenge, we are introduced to the concept of Yup points. In short, its a point system that winners of challenges receive and can use at the end of every episode to gain access to the "Swag Store" where the Top 3 contestants can use their points to buy streaming equipment and accessories that they can use on their personal streams. We learn that Rudeism is the first to finish as contestants are asked to bring their PCs up onto the stage to present and test them. This is then followed by a little gag of Fl0w3R having only assembled the motherboard and fan poorly.
CHALLENGE – on air / valorant
Next, the contestants are tasked with streaming VALORANT, with the objective being two-fold. Firstly, every week all contestants will be judged on their streaming, the content they produce and overall how versatile they are in entertainment and is dubbed the "On Air" segment. They will also have to submit two clips, one showcasing their audience interaction and overall entertainment, the other will be one of skilled gameplay. This will factor into who will be eliminated later in the episode.
It's here where we are also introduced to another guest judge, Stephen Dowler, Head of APAC at Monstercat, the music label renown for its royalty free music used by streamers across the globe.
We're later shown a montage of each contestants streams from throughout the week. We learn a bit more about the other contestants and their history with shooter games, whether it be a lot of experience on none at all.
Challenge – The Box
Having streamed VALORANT all week, teams will be selected among the contestants as they will go head-to-head in a mini-tournament, with the winner taking away the most points. As the judges present the mini-tournament to the contestants, it cuts to the beginning of the competitions as we watch the highlights of each match play out. Ultimately, Rudeism's team came out on top.
WEEK 1 LEADERBOARD
As the week closes out, we are then presented with the MVP awards of the week. MVPs will be given out weekly and are awarded with an additional 1,500 Yup points to spend in the Swag Store. We are then treated to a shot of us following the Rudeism, V3nom and Kelvin browsing the items inside. Rudeism and V3nom buy themselves a StreamDeck and Elgato Capture Card respectively with Kelvin saving his points.
Critical Take
Although I think that it's a interesting take on the genre and that there is indeed a market for this, I can't help but find the writing behind it all a bit cheesy and cringe.
It follows too much of the mainstream reality TV show formula but with people who are as necessarily as entertaining to watch in a show format. I do look forward to see where they go with this and whether or not it will become a steaming dumpster fire.
But there is indeed potential in this concept and if refined, could revolutionise the content we see from streamings and content creators across all of Asia. Be sure to check out our recap on episode 2 coming that will be out very soon.
TAKE A LOOK at the other episodes we have recapped so far