Guess past rumours aren't what they seem: Malaysia will be getting the upcoming Asus ROG Phone a little later than usual with quite a price tag.
The Asus ROG Phone will cost you a mere RM3,999. Let's break it down:
You can get one version of the phone for RM3,499 with 128GB storage space. The RM3,999 version comes with 512GB storage space.
Both these phones come with an accessories bundle worth RM450. The bundle contains the Aeroactive Cooler and a sweet ROG Phone Case.
You can start pre-ordering the phone now from today until 4th November 2018 from Asus outlets in Malaysia and online via Lazada and Shopee.
Here's your list of accessories you can buy for your megaton gaming phone.

ROG Phone Case — RM199
ASUS Professional Dock — RM299
GAMEVICE controller — RM349
Mobile Desktop Dock — RM599
ROG Suitcase — RM599
ASUS WiGig Display Dock — RM899
TwinView Dock — RM999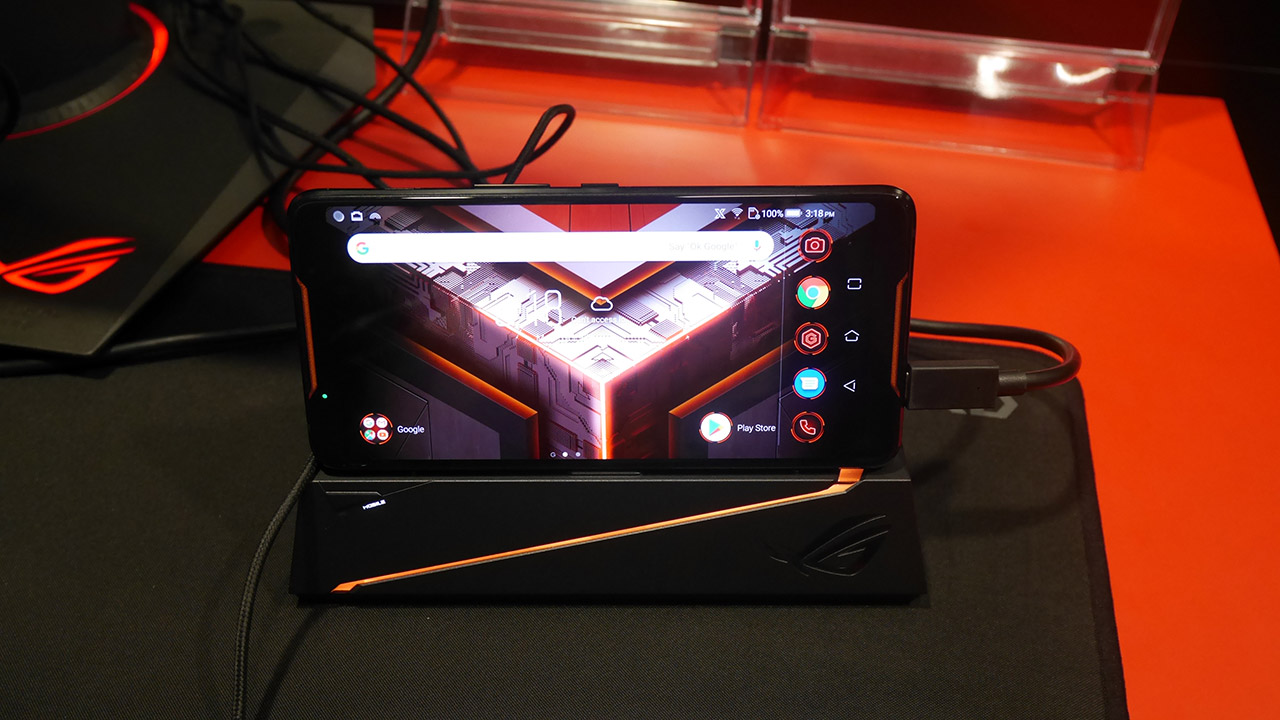 The specs are pretty high-end to justify the price tag. 7.2 hours worth of wi-fi gaming time from its battery life, OLED screen, the latest Qualcomm Snapdragon processor to beat most smartphone contenders: this beast's got it all.
No, there's no specific release date for the Asus ROG phone. Our guess is around November-ish since the cut-off date for the pre-orders is at 4th November.
Sounds lovely? If this is your cup of tea and prefer this over the Nintendo Switch or Nintendo 3DS, by all means, go ahead.
Aside: the Asus ROG TUF gaming laptops also made their debut: their prices range from RM3,699 to RM5,299 depending on the specs. The TUF series are rugged gaming laptops that come with decent laptop price tags. How rugged, you may ask? They're military grade; let the Asus product managers show you.
Take a look at the pics of the Asus ROG Malaysia gaming machine "launch" party.