By Alleef Ashaari|December 13, 2018|
If you've watched Spider-Man Into The Spider-Verse, the shoe enthusiasts out there will surely notice the sick kicks Miles Morales is wearing. Not only is it an Air Jordan, but it is actually the legendary Air Jordan 1 Chicago colorway, one of the first Jordan colorways ever released, featuring the classic red/white/black color scheme.
Thanks to a collaboration with the movie, Nike is releasing the Air Jordan 1 'Origin Story' or Air Jordan 1 Retro High OG Shoe. However, it comes with a few tweaks. The original AJ1s wore by Miles in the movie had the iconic red outsoles, but the new design sports a striking blue as a reference to Spider-Man's partially blue costume.

Even the Nike tag on the tongue and inner soles are red and blue. Meanwhile, the dots on the front top of the shoe is a homage to the late Jack Kirby's art style to represent negative space. What's also cool is the tiny hex detailing on the shoe's collar and the "swoosh" logo on the sides: they mimic the patterns on Spider-Man's nanosuit from the Infinity War film.
Overall, it's an awesome shoe for both comics fans and non-comic book fans alike.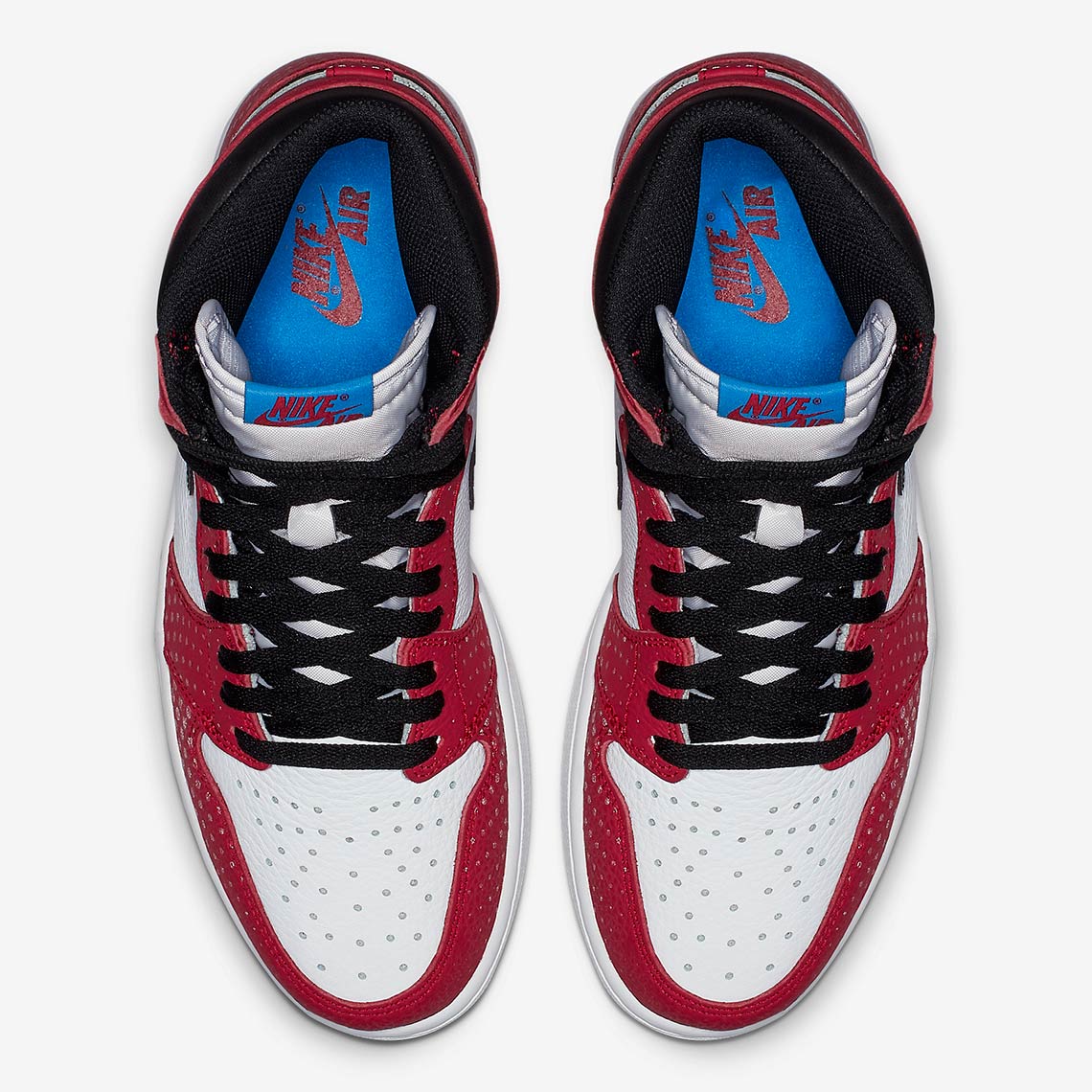 The Air Jordan 1 'Origin Story' or Air Jordan 1 Retro High OG Shoe goes on sale tomorrow on December 14, 2018. It will available at a price of RM649. Head on over to the official website here to purchase the shoes, or for more details and information.
Related