By Alleef Ashaari|December 13, 2018|
Calling all web-warriors and Spidey fans! It's time to visit your nearest McDonald's and grab these Spider-Man Into The Spider-Verse toys with every Happy Meal.
What's that? You want a Spider-Gwen or Peni Parker toy? Well, I'm sorry, but you'll have to settle for some freakish hybrids of the characters you know and love. Some of them look pretty cool (like Spider-Gwen/Spider-Man Noir and Spider-Gwen/Peter Parker) but most of them look off-putting and weird.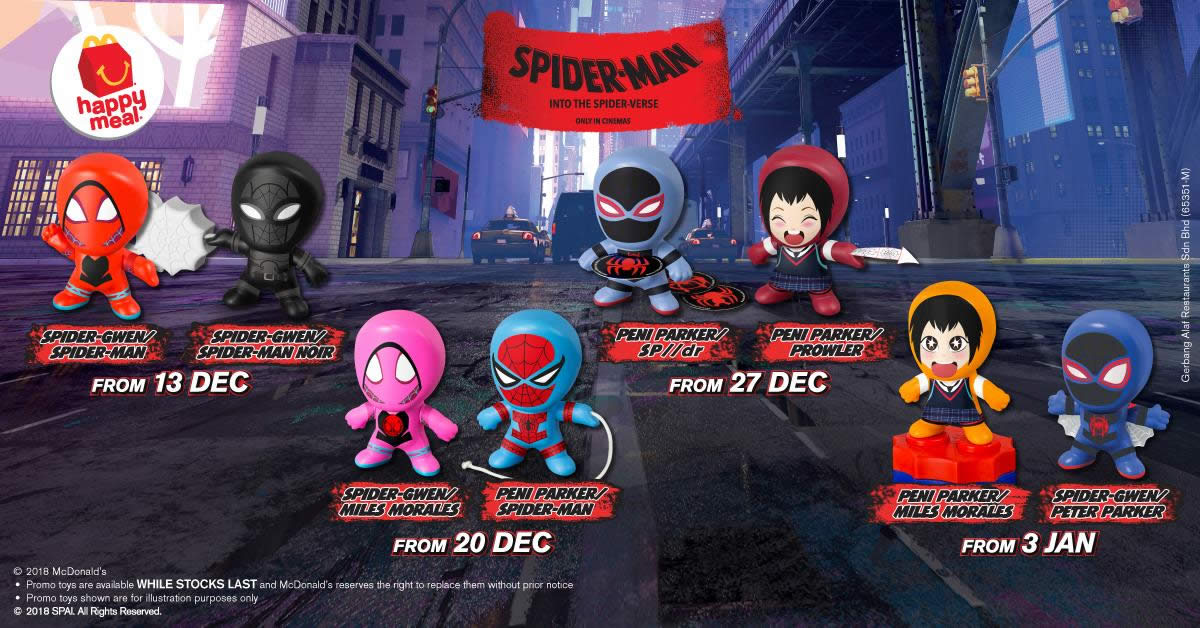 Keep in mind that these McDonald's Spider-Man Into The Spider-Verse toys are only available in Malaysia. The offer starts today, so be sure to grab these toys while stocks last. McDonald's Malaysia's previous Pokémon toys sold out so fast, and it could happen with these Spider-Man toys as well.
If you haven't watched Spider-Man Into The Spider-Verse, head on over here to check out why you shouldn't miss the best Spider-Man movie of all time (and that includes all the live-action ones).
Related