The Last Spider-Man DLC For The Year Arrives 21 December, Spider-Verse Suit Included
The upcoming third and final episode of Marvel's Spider-Man: The City That Never Sleeps is titled Silver Lining, and it's arriving next week on December 21, 2018. Insomniac Games have also taken this opportunity to announce their collaboration with Sony Pictures' Spider-Man Into The Spider-Verse, which means that players can look forward to a special suit from the movie.
Besides the Peter Parker suit from Spider-Man Into The Spider-Verse, the other two suits might not be considered iconic or classic, but they still look pretty awesome; the Cyborg Spider-Man suit and the Aaron Aikman Armor suit. Take a look at them below.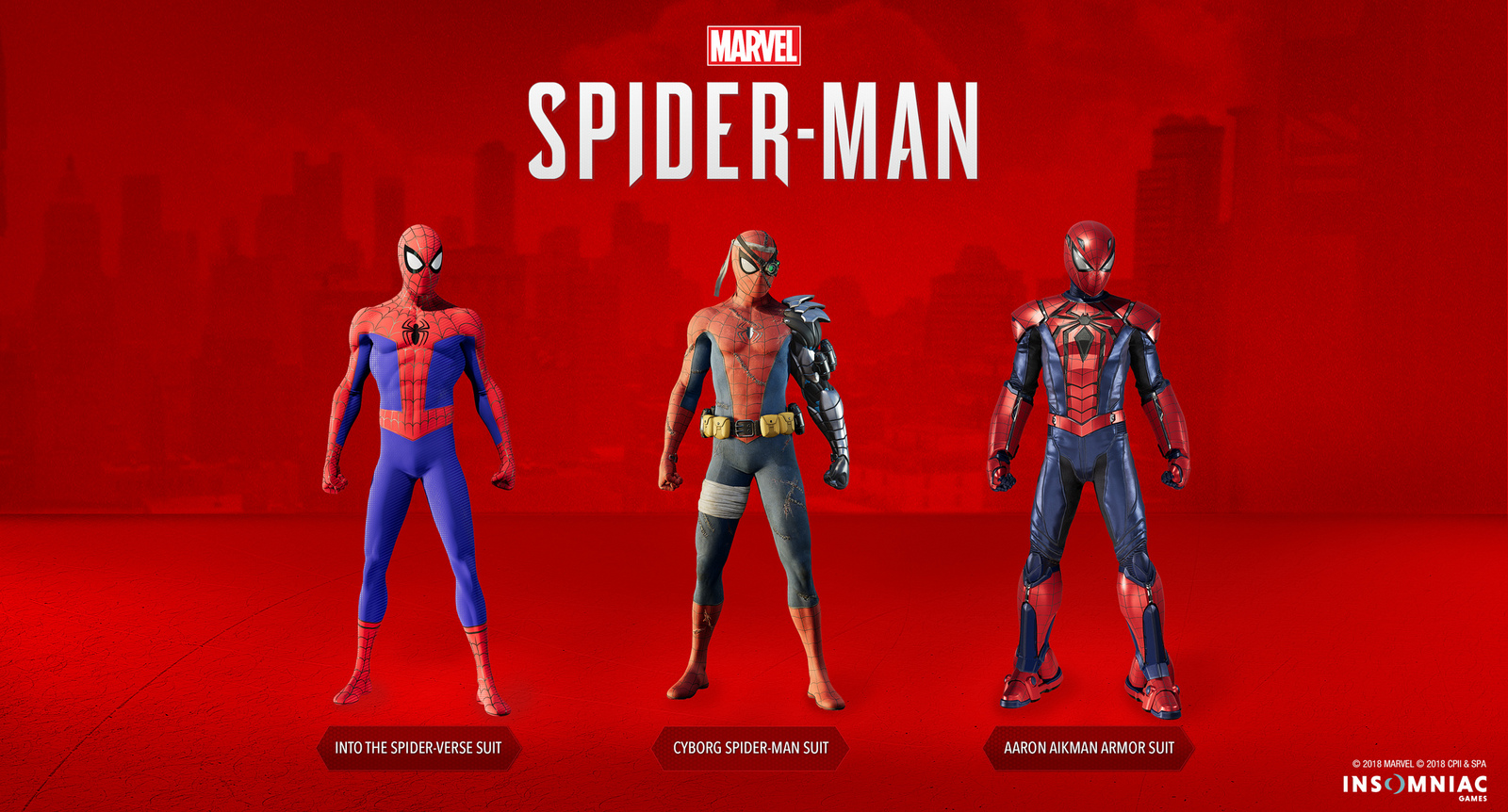 Additionally, there will be a special promotion as part of the Spider-Man Into The Spider-Verse collaboration, where users who pre-order the movie from the PlayStation Store (starting tomorrow) will receive a voucher for Marvel's Spider-Man DLC Silver Lining, a dynamic theme, and avatars.
Without further ado, let's see what's so special about the three new suits in Marvel's Spider-Man Silver Lining DLC.
Into The Spider-Verse Suit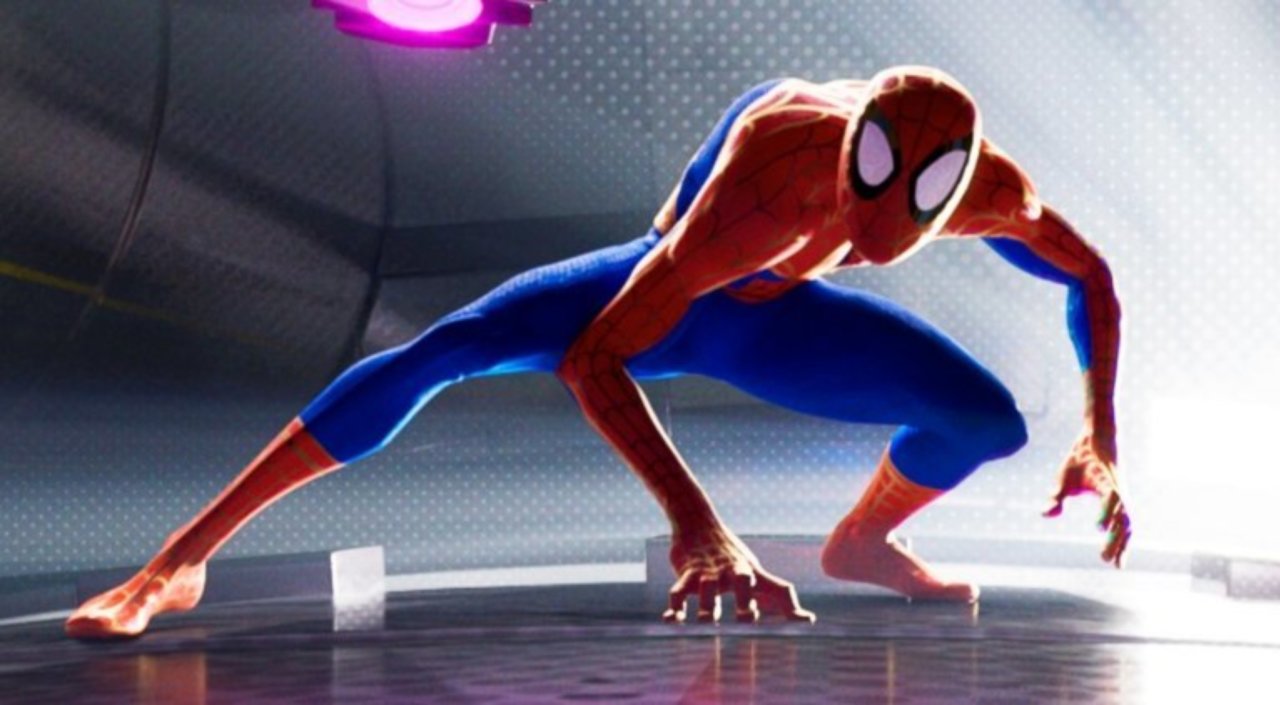 Even if you haven't watched Spider-Man Into The Spider-Verse, you'd probably have seen the older and more experienced Peter Parker from the movie's trailers. Acting as a mentor for the newbie Spider-Man Miles Morales, he comes from a universe where he has been the wall-crawler for many, many years.
The Peter Parker Into The Spider-Verse suit is basically the classic red-and-blue suit, with a slightly cartoonish aesthetic. That's all there is to it. We already have the game's existing classic suit so I'm really sure what makes the Into The Spider-Verse suit a worthwhile addition.
The one with the sweatpants would have been more unique, Insomniac.
We'll have to see how it looks in-game when Silver Lining releases. In the meantime, go watch the movie if you haven't, it's the best Spider-Man movie of all time (and that includes the live-action ones).
Cyborg Spider-Man
This suit might remind you of the mutant and X-Force founder Cable, who made his live-action debut in this year's Deadpool 2. However, this particular Cyborg Spider-Man actually looks more like the actual cyborg Deathlok, and they even team up in a comic book in the 90s (go figure).
Another Cyborg Spider-Man was indeed in the 2014 comic book crossover event Spider-Verse but that was a completely different design, as you can see below. This design wouldn't have made sense in the game so I guess that's why they went with the other one.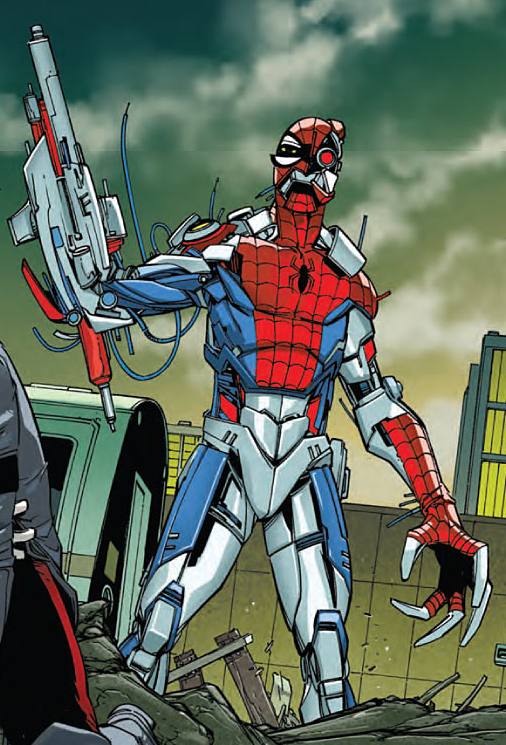 Aaron Aikman Armor Suit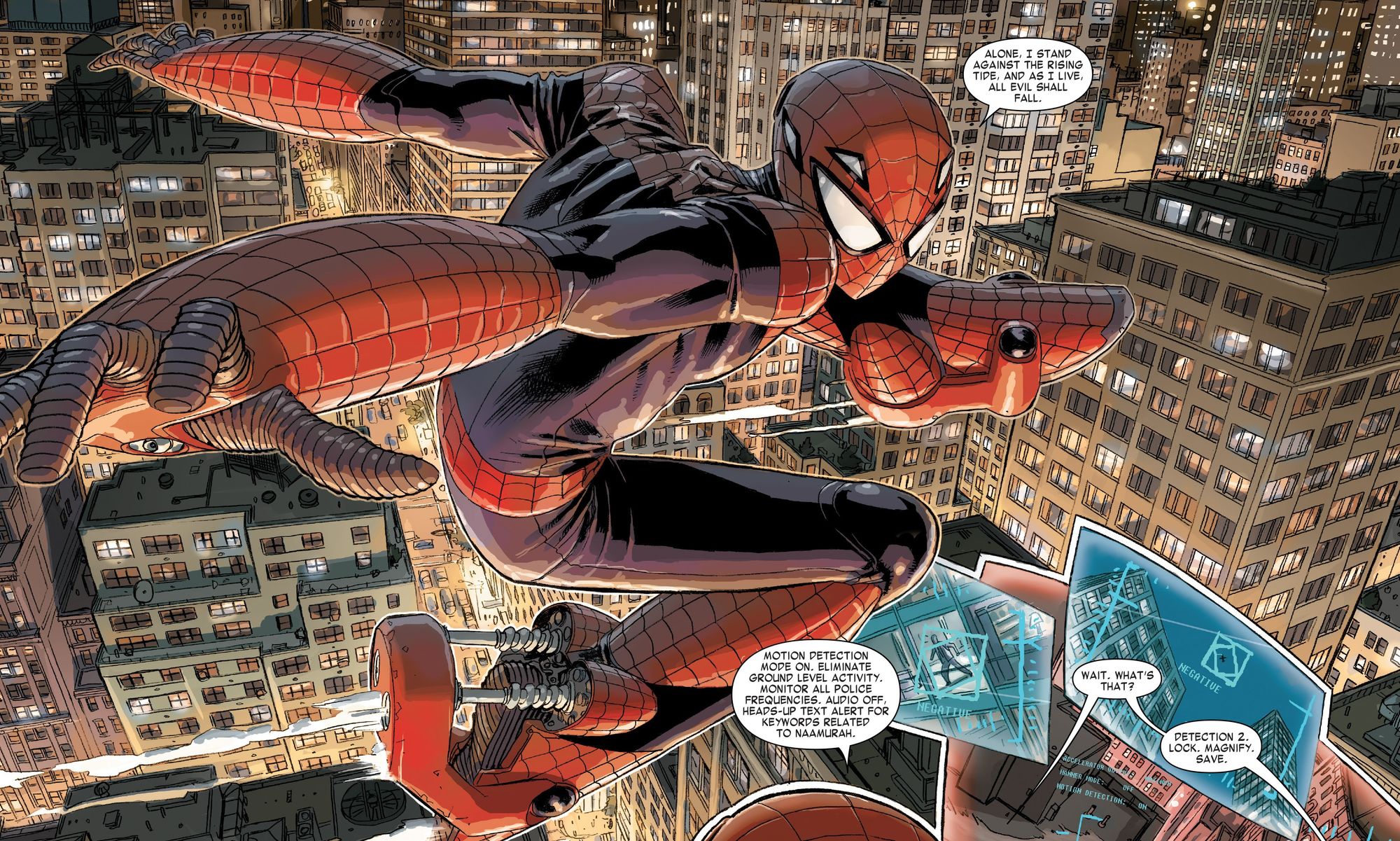 The Aaron Aikman Armor debuted in the Edge of Spider-Verse comics, which acted as a sort of prelude to 2014's Spider-Verse crossover. This was an interesting version of Spider-Man, especially one of the rare ones who isn't an alternate version of Peter Parker.
Aaron Aikman essentially created an Iron Spider-like suit, with propulsion boots that allowed him to fly and neuro-pulse stingers which are similar to Iron Man's repulsors. He became Spider-Man on his Earth to fight a villain named Redeye (who looks like a ripoff of DC Comics' OMAC).
Unfortunately, the reason why this character is obscure and virtually unknown is that he died before being able to take part in the Spider-Verse crossover event; killed by one of the Inheritors (vampires who consume the life energy of Spider-People).
According to PlayStation Blog, Silver Lining will feature new missions, new and upgraded enemy and crime types, upgraded Hammerhead bases, storyline quests, as well as new trophies and challenges (more Screwball Challenges? *groan*).
While waiting for it to drop on December 21, check out the Marvel's Spider-Man DLC Silver Lining trailer below.
[youtube https://www.youtube.com/watch?v=tnSGJFAP1jQ&w=560&h=315]