In case you couldn't tell from the Kakuchopurei Instagram page (yes we have that, please follow us kthanxbai), I was down in Tokyo for the JAEPO 2019 game festival arcade esports extravaganza. And there are tons to do if you love games, arcade games, cosplay, anime, and the culture. Like, a TON.
There's a number of arcade games we saw and checked out. You've never heard of these games until now. In fact, these games have been announced a month ago; you just didn't pay attention to the Japan arcade scene since December was all that game awards nonsense.
But that's OK; we can talk about it now! There's a good chance these games might get a console port, so here's hoping! I'll also list down the other miscellaneous stuff down on this feature.
JoJo's Bizarre Adventure: Last Survivor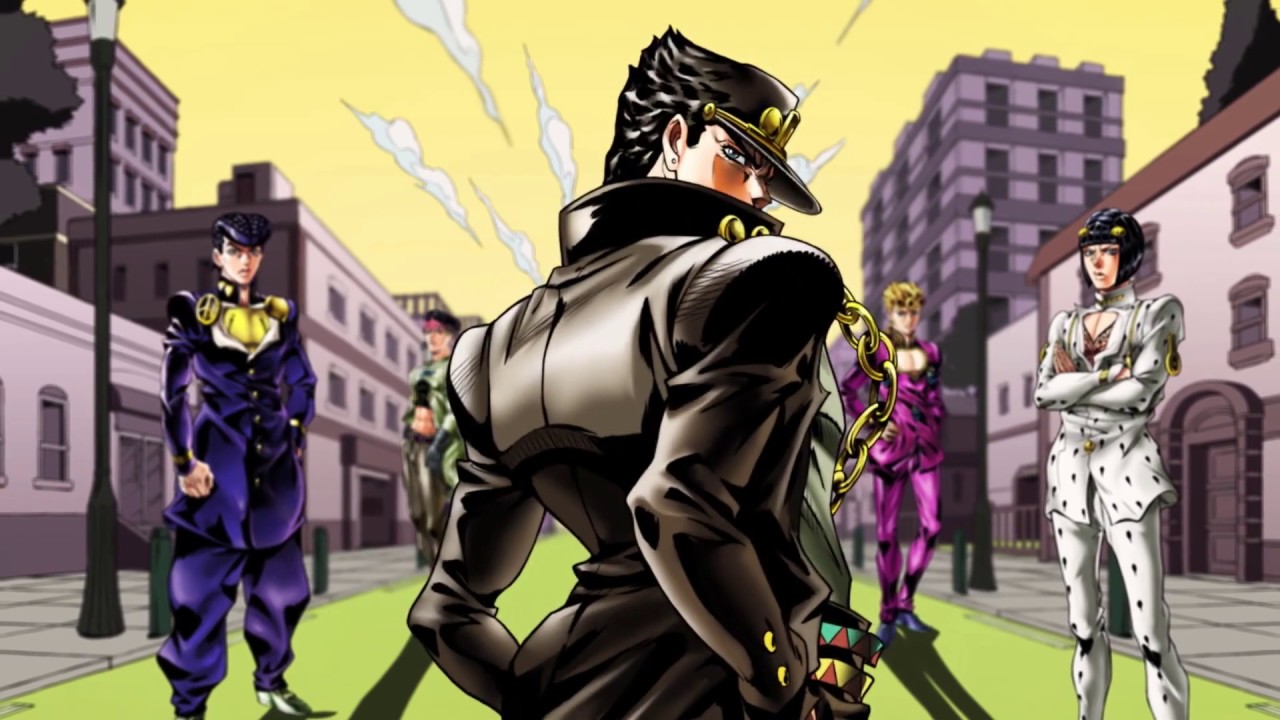 I'll say it right off the bat: this is Bandai Namco's arcade version of PUBG, but with anime and stands. And it's really fun simply because its anime look and simple controls make for a great last man standing setting.
You play as one of the main heroes of the game: Jotaro Kujo (Stardust Crusaders), Kakyoin (Stardust Crusaders), Koichi Hirose (Diamond is Unbreakable), Bruno (Golden Wind), and Guido (Golden Wind). Each of them has their own Stand powers and learning curve; heavy-hitters like Jotaro have good range and power while Koichi Hirose has to be sneaky since his Stand lets him temporarily scout ahead and weaken oncoming enemies without them knowing.
The PUBG Battle Royale rules apply: be a camper, head to the centre as the play area shrinks, and kill all who Stand (heh) in your way. Instead of looking for weapons, you look for tarot cards and platinum chips to power your character up so that you can take a few hits or dish out more than usual.
Poker Stadium
Ever wanted to take part in an anime setting where all fights are settled with a friendly game of Texas Hold'Em? And instead of just playing as regular humans relying on intuition, manipulation, and luck, you have poker-related superpowers to change your hand in crazy ways?
Well, you're in luck, because Bandai Namco has created a special arcade game for you. While it may seem like your typical Texas Hold'Em gambling den, the network, aesthetics, and special skills each character has makes all the difference.
Sword Art Online Arcade: Deep Explorer
It's Diablo but anime. You can switch between three of your party members as you wander the bright isometric countryside killing waves of monsters and completing quests until the timer on the top right runs out. You have directional inputs, 3 buttons, and touch-screen menus that let you activate character skills.
Just like Diablo, you can either team up with people online via the arcade, or play it solo. Either way, you'll net yourself collectable cards which you can use to either get new party members or new skills & buffs for existing ones.
Simple stuff, really, but it's the feel of the kills, the flexibility of the combat, and the collectibility aspect that will make you slot 100(?) yen in for every playthrough. It'll be out 19 March.
Fate Go Online Arcade
This isn't a new game since it came out mid-2018. However, the queue for this was long but it wasn't because fans and spectators wanted to play; they wanted to try their luck at the daily gacha the game offered via their account.
Attack On Titan VR Game
Subtitled The Human Race, the game pits you as one of the four Survey Corp members as you outrun the titular titans on horseback. A missed opportunity; why not have a VR setup that mimics the ODM gear?
These Retro Gaming Throwbacks
Square Enix has a giant Space Invaders setup -subtitled Gigamax- where up to 10 players team up and scroll left and/or right to fend off the oncoming alien horde from the top of the screen. It gets trippy after a few seconds with trance music and different-sized invaders trying to kill you.
Elsewhere, we have a Sega Megadrive, Super Famicom, and Famicom setup with a huge addition for your fingers. Or hands: take your pick.
A Number Of Awesome Esports Events
You have a Call of Duty Black Ops IIII tournament courtesy of PlayStation on one end, and an International Challenge Cup tournament in the other, hosted by the Japanese ESports Union (JESU) and the Asian ESports Federation (AESF). On top of that, you have a Splatoon 2 tournament and a Super Smash Bros Ultimate tournament featuring a ton of Japanese players going for gold. Smashing stuff!
This Dance Dance Revolution Anniversary Gold-Plated Machine
Happy 20th anniversary, you Konami-led rhythm game infection you.
This Mega-Large PONG Table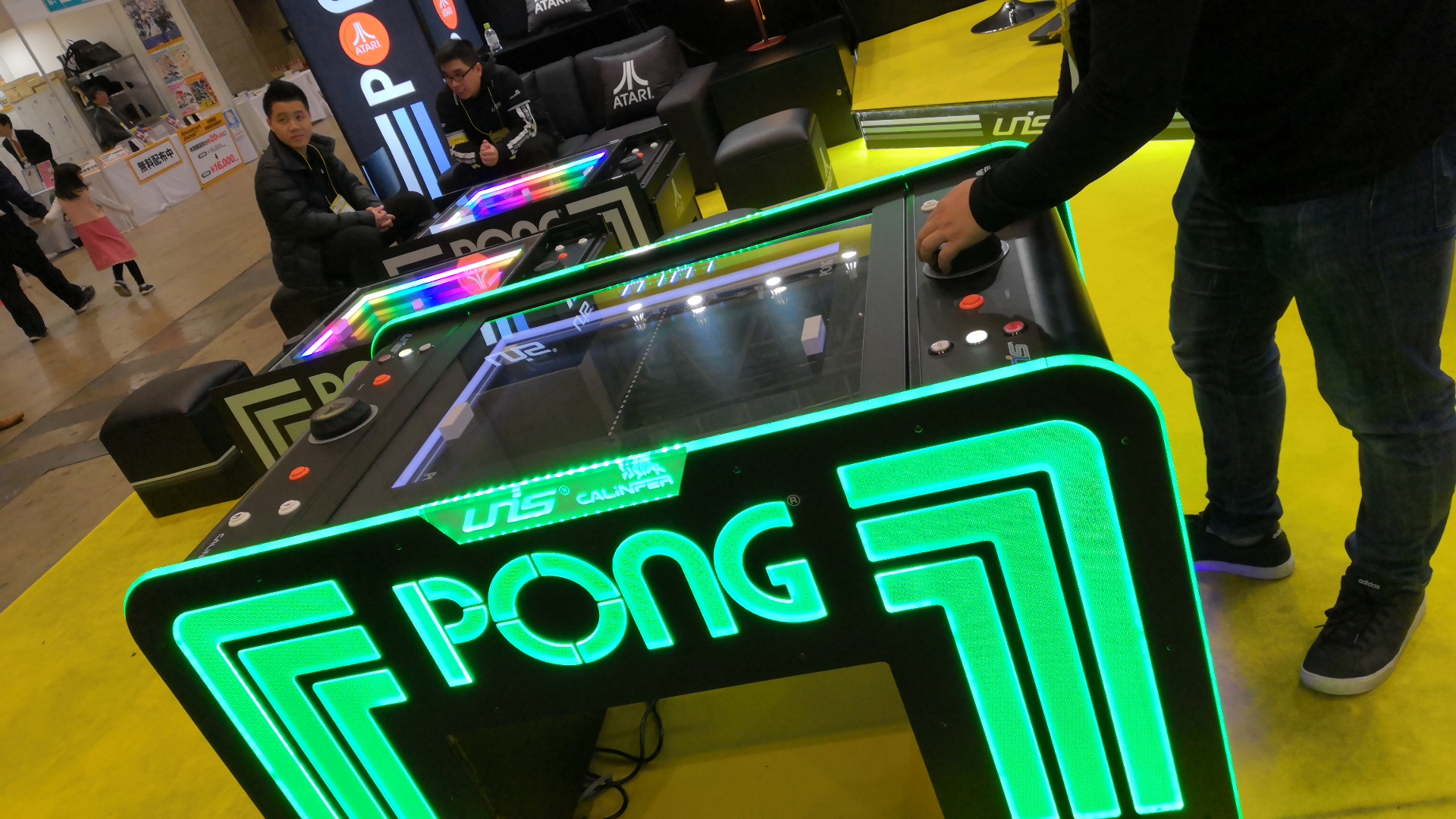 Want to see PONG reimagined as a 2018/2019 product? Look no further than this neon-lit setup.
Splatoon 2's Off the Hook Performance At Niconico Tokaigi 2019
I cap off this hands-on thread with a concert I've been dying to see since the first Splatoon: a hologram show featuring the game's singing hostesses. Splatoon 2's Pearl and Marina sang their Off The Hook tunes from the main game and the Octo Expansion: Nasty Majesty, Shark Bytes, Fly Octo Fly, and Into The Light.
The full vid's here, though it's not the same as experiencing it live in a mob full of lightstick-waving fans wearing Splatoon 2 gear.
Related