In case you missed it, we did a pretty lengthy and bombastic awards feature spanning across 6 days just before 2018 ended. Why? Because we're timely and crazy like that.
If you'd like to find out what the best and worst games/gaming trends are, just check out Days One to Five below. Just remember; it's just our opinion and by right all lists are stupid and subjective and stuff like that.
So if you don't see your favourite game on the list, do let us know. If you like it, again, do let us know. If you need more Robot Master and AC Odyssey penis categories, do let us know as well because those nominations truly matter in our silly little side of the universe.
If you want to see the whole list without the descriptions and explanations, just scroll all the way to the bottom.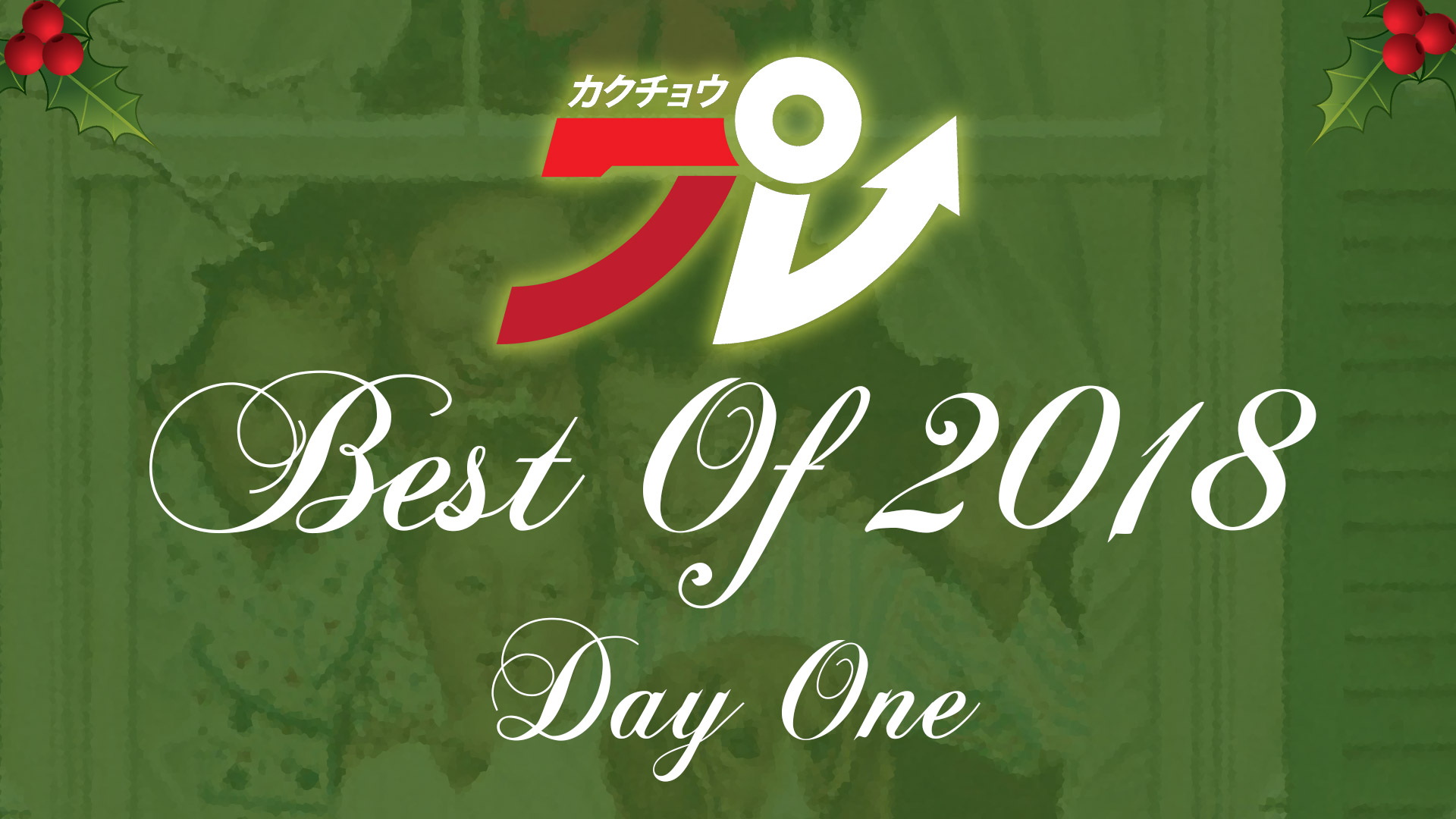 Guest Features
Editorial's Top 10
The Full Spoiler List
Day One
Best Racing Game: Forza Horizon 4
Best Landing Spot In Black Ops 4's Blackout: The Red Barn just outside the Firing Range
Best Battlefield 5 Map: Arras
Best Android In Detroit: Become Human: Connor
Best Mega Man 11 Robot Master: Tundra Man
Worst Tease: Death Stranding
Best RPG: Dragon Quest XI
Day Two
Best OWL Team: New York Excelsior
Best Overwatch World Cup Team That Isn't South Korea: China
Best Overwatch Buff of 2018: Symmetra
Best Overwatch Esports Moment: Runaway finally winning the big one
Best EVO 2018 Moment: Lil Majin in Tekken 7
Best Football Game: PES 2019
Best Shooter: Call of Duty Black Ops 4
Best Fighting Game: SoulCalibur 6
Best SoulCalibur 6 Custom Character: Magikarp Voldo
"Please Stop This" Award: RGB Lighting/Backlighting on gaming peripherals
Day Three
Best Puzzle Game: Tetris Effect
Best Indie Game: Dead Cells
Best Debut: Atreus (God of War)
Best Animal: Cheeseburger (FarCry 5)
Best Gaming Surprise: Dragalia Lost
Best AC Odyssey Penis: The one here
Best Story: Red Dead Redemption 2
Hottest Mess: Fallout 76 and Bethesda
Day Four
Best Strategy Game: Into The Breach
Best Art Style: Red Dead Redemption 2
Best Soundtrack That Isn't From Octopath Traveler: God of War
Best Octopath Traveler Track: Battle II
Best Action-Adventure Game: God of War
Best Gaming Moment: Uncovering the things under your house in God of War
Biggest Disappointment: PlayStation Classic
Day Five
Best Ongoing Game: Warframe
Best Spider-Man Suit from Marvel's Spider-Man: Vintage Comic Book suit
Best Ensemble: Red Dead Redemption 2 AND Xenoblade Chronicles 2: Torna ~ The Golden Age
Worst Game Of 2018: Fallout 76
Best Game Of 2018 Runners-Up: God of War, Dead Cells, Assassin's Creed Odyssey, Red Dead Redemption 2, Monster Hunter World, Super Smash Bros. Ultimate, Dragon Ball FighterZ, Dragon Quest XI, Return of the Obra Dinn
Best Game Of 2018: Marvel's Spider-Man
Bonus Day
Best Movie: Spider-Man Into The Spider-Verse
Best New TV Show: Haunting Of Hill House
Best Ongoing TV Show: Daredevil Season 3
Best Anime Series: Violet Evergarden
Best Comic Book Adaptation: Marvel's Spider-Man
Best Comic: Saga
Best Comic Moment: The Entirety of Peter Parker: The Spectacular Spider-Man #310