During PAX 2019's Gearbox's main theatre show which took longer than it should thanks to staged card tricks and technical difficulties, the company announced the long-awaited follow-up to the hit action RPG loot-and-shoot game: Borderlands 3. Finally.
The game will be directed by Gearbox's Paul Sage. Here's how it looks like; dig into the awesomeness.
This isn't just a trailer post; I'm going to go into detail about what's going on in this trailer. So pay attention if you're at least interested in the fourth instalment of the game.
Four New Vault Hunters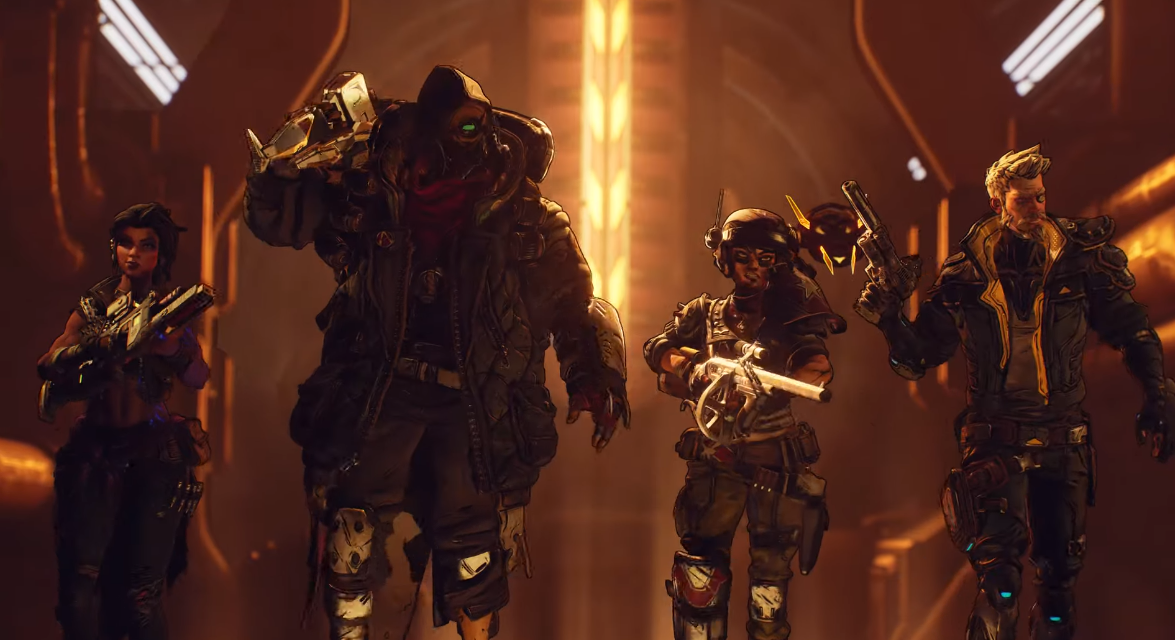 We mostly guessed right on our last Borderlands 3 report; we'll have four new Vault Hunters to use. Let's talk about each of them.
The new Siren Amara is a melee-focused ass-kicker. She reportedly can use phase-lock to lock up to three enemies down, as well as phase-shift, and do a ground pound AOE move.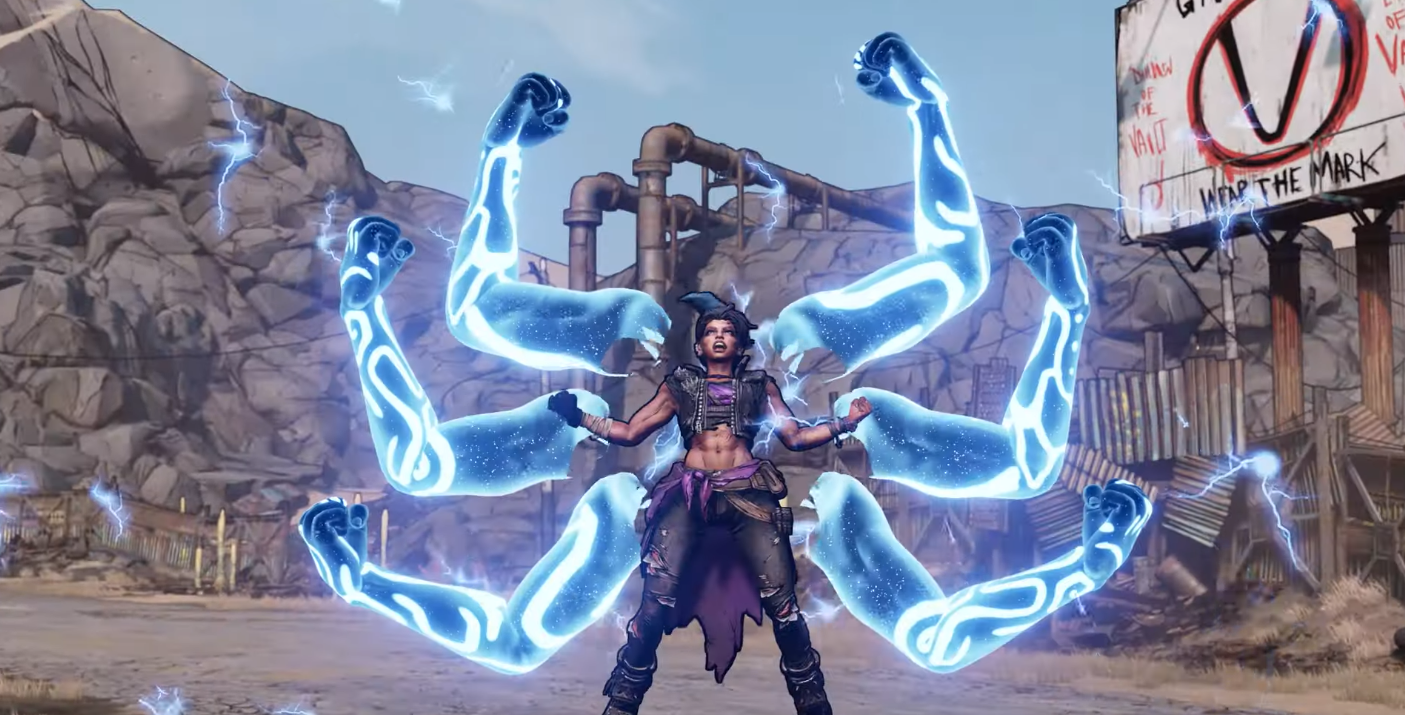 Hunter beastmaster bot Flak will be the game's pet user; he can use either a Skag, a Spiderant, or a Bullymong baby (singular and plural) to protect/attack for him. Or it. Robots don't have genders.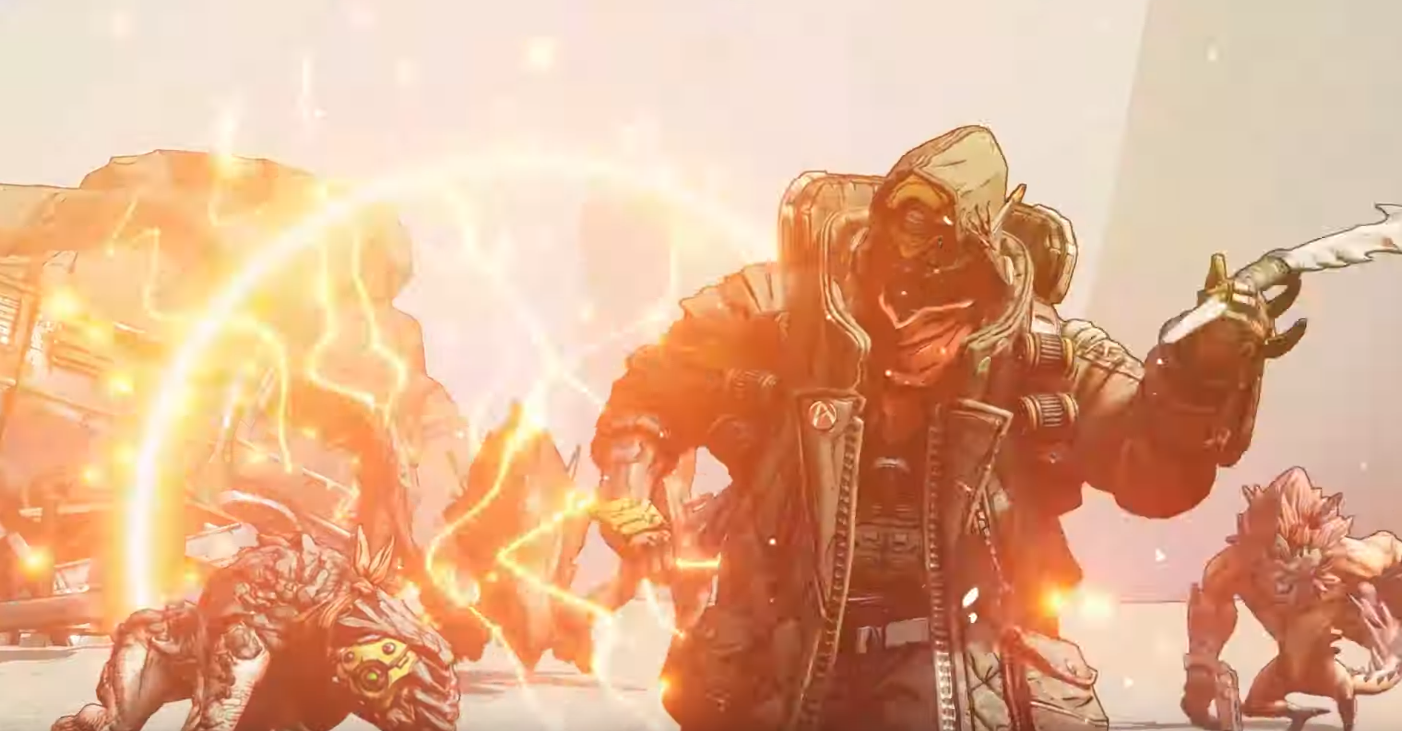 Zane is your assassin and subterfuge class, much like Zer0. He has gadgets up the wazoo like a holo-decoy maker thing that can help distract enemies. Also he's like Bruce Wayne: rich and full of wonderful toys.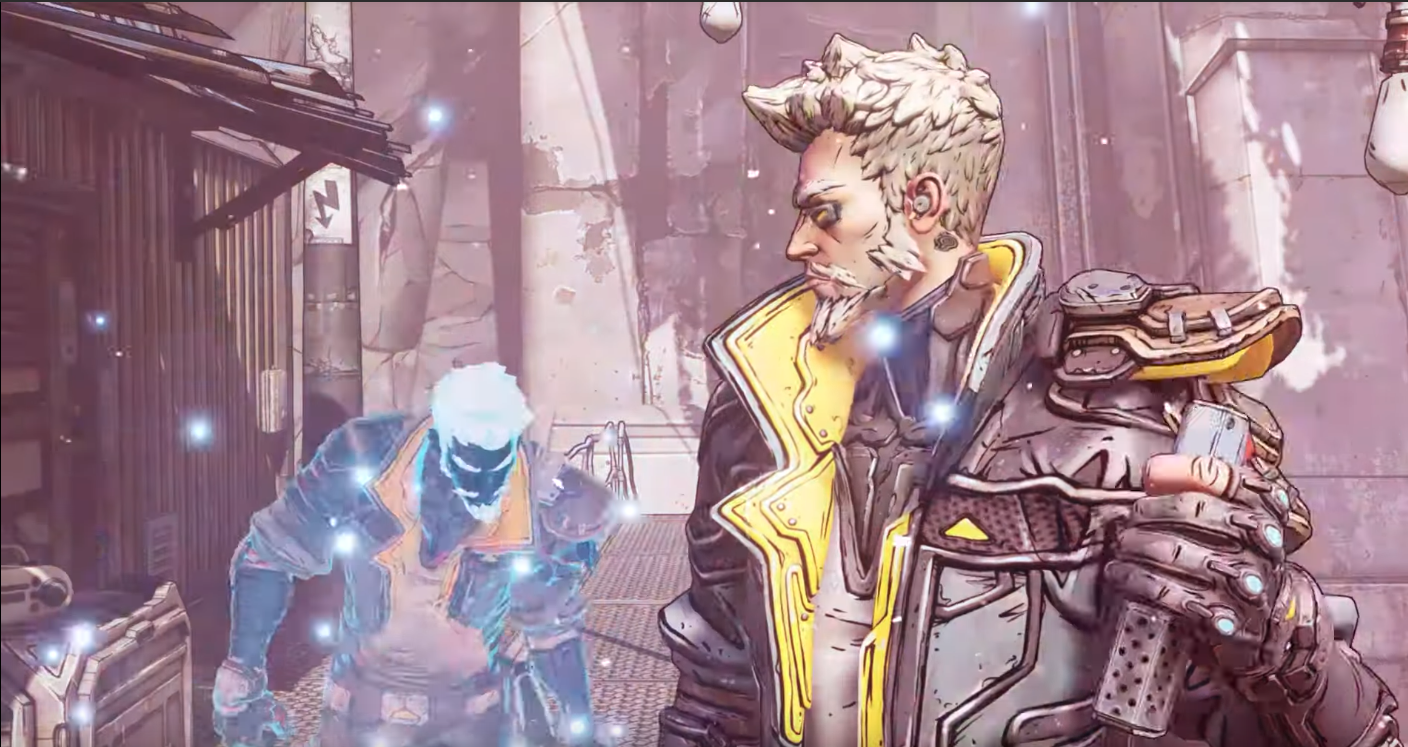 Soldier class Moze can summon a robot ala Titanfall. She may have a co-op focused skill tree where she can allow a pal to ride her robot and control its turret. In other words, she's my main.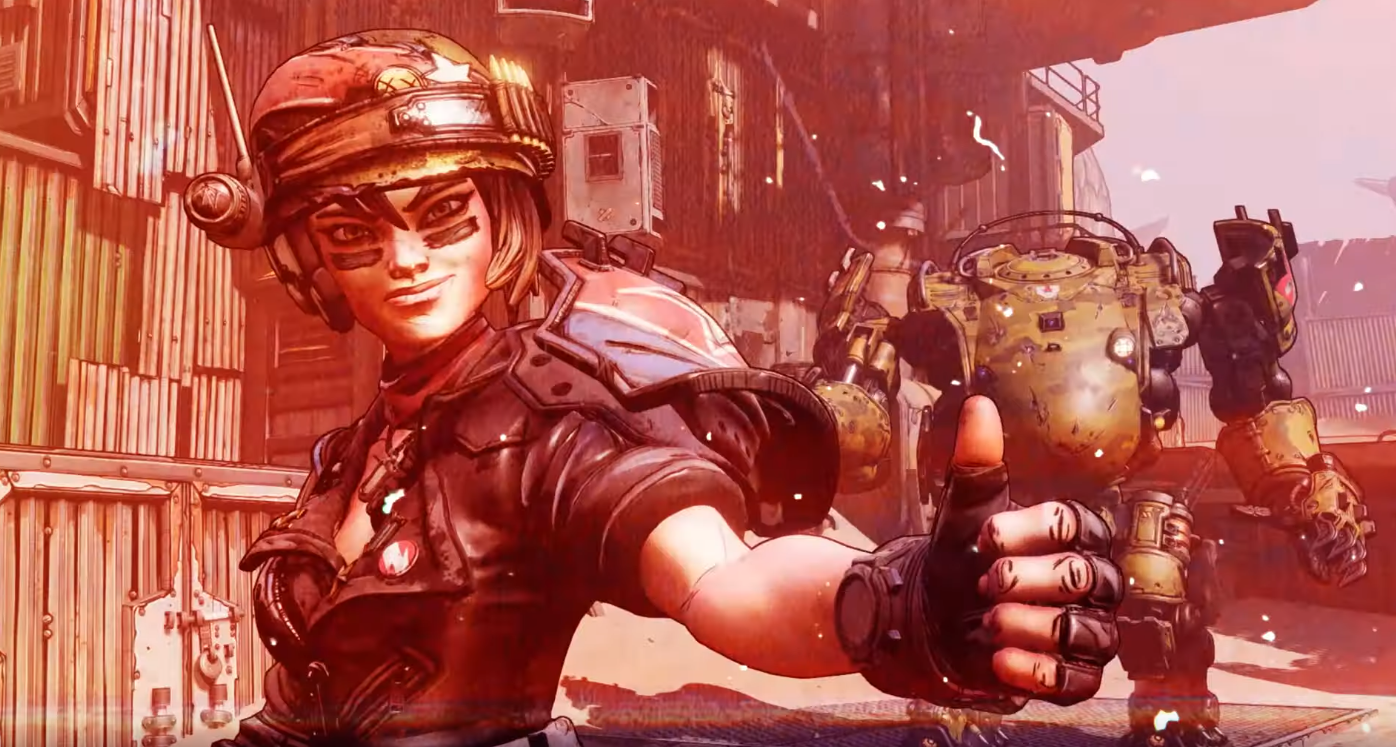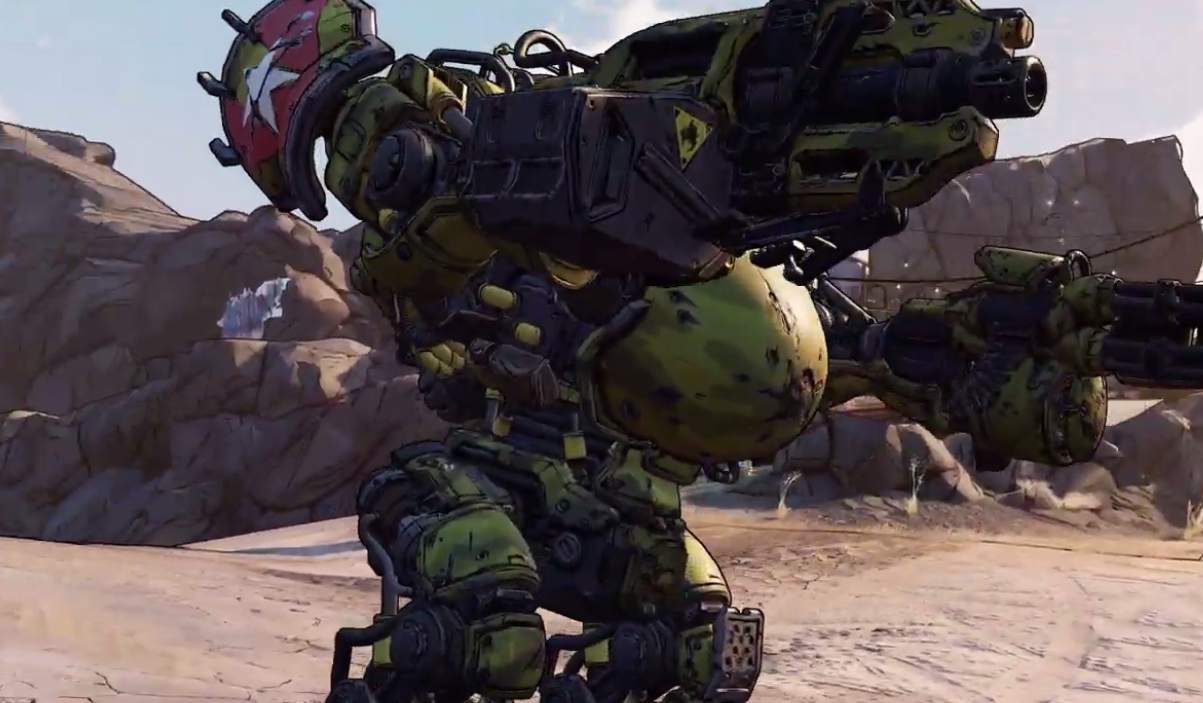 There's also reports and leaks mentioning that every class has multiple skill actions instead of one.
New Vehicles To Drive
In addition to your Borderlands 2 vehicles, you can also drive this futuristic-looking thing. Based on the trailer, it looks like you can temporarily hover over ground and gain more air time.
New Worlds To Explore
Players may not be confined to Pandora in the third game. There will be two other worlds: Prometha and Eden-6. Take a gander at these new locations; they might be all from Pandora for all you know.
New Baddies To Kill
Your main antagonists are the Calypso siblings, who basically lead the Children of the Vault cult alongside the many, MANY psychos and wastelanders in Pandora.
You'll also be fighting the following: a static skull-faced robot, a fire-breathing dinosaur thing, a midget riding on a mecha, a demon monkey thing with a rock-hard flip-open chest, and anime mechas.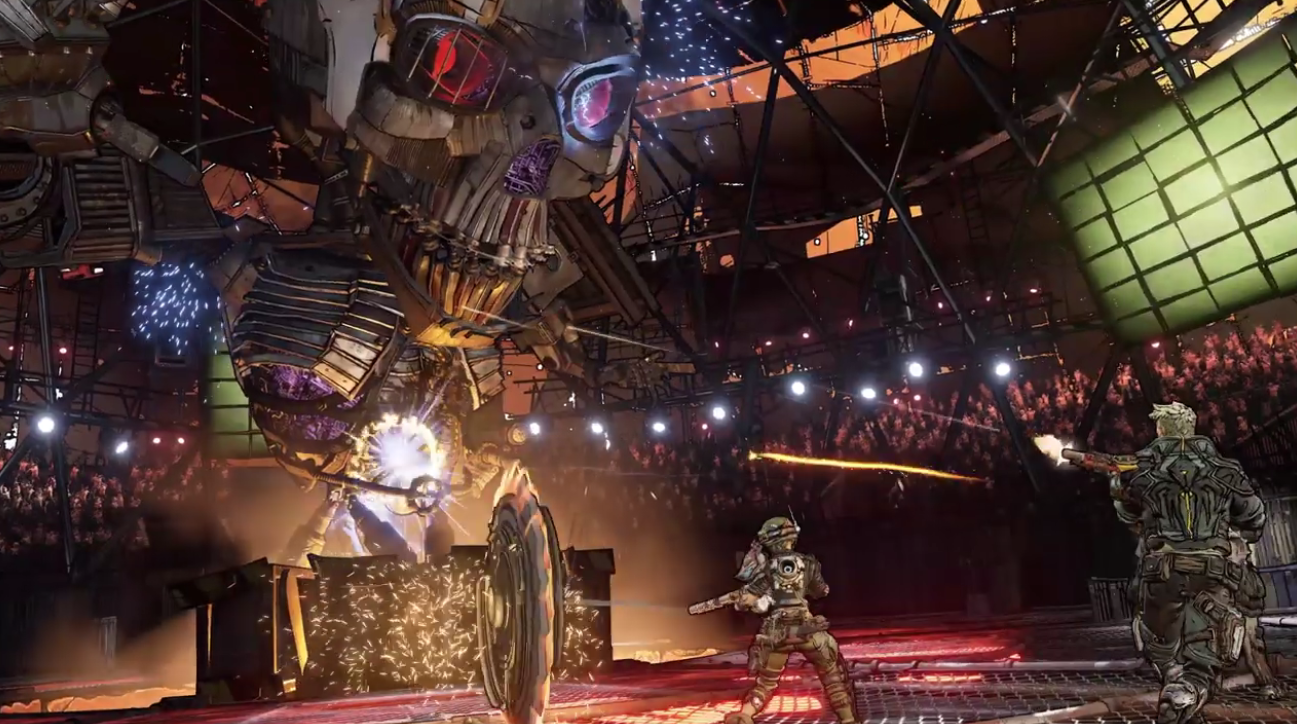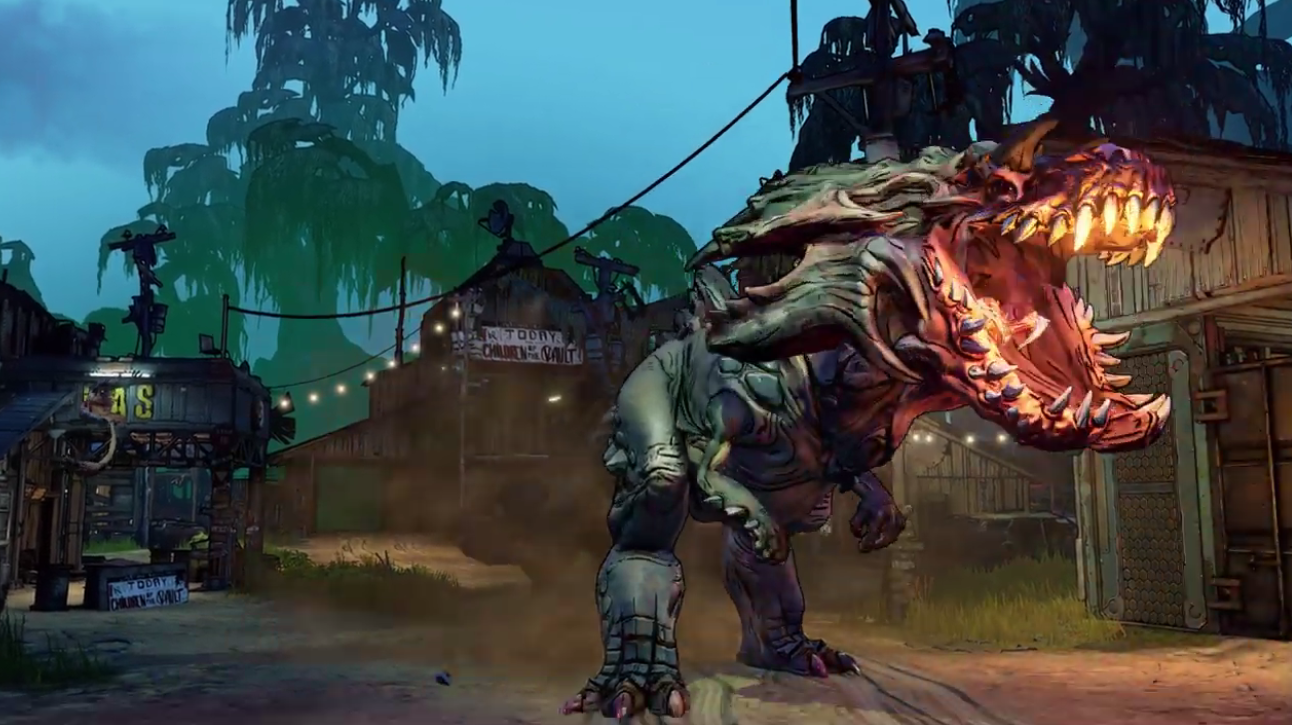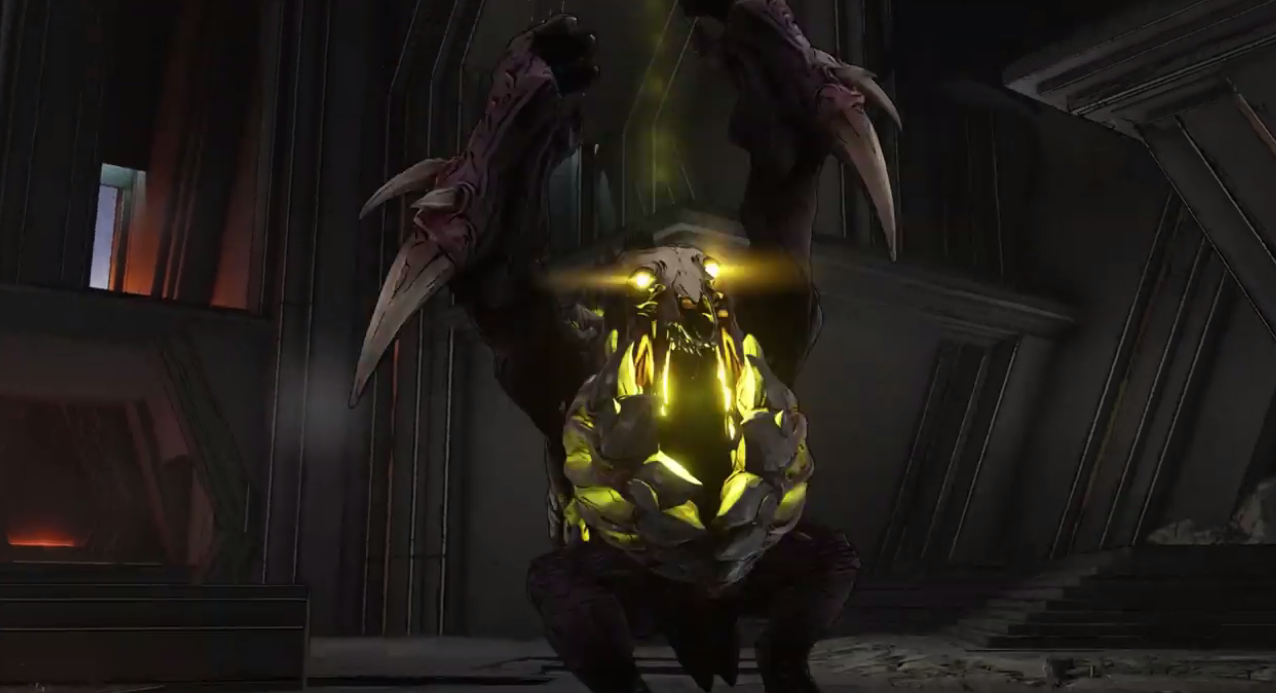 That's a lot of robots in the game, come to think of it.
Old Friends Are Returning
You can't have a Borderlands game without its eclectic and weird-ass NPCs. Lilith's definitely in the game, and she's the leader of the new Crimson Guard.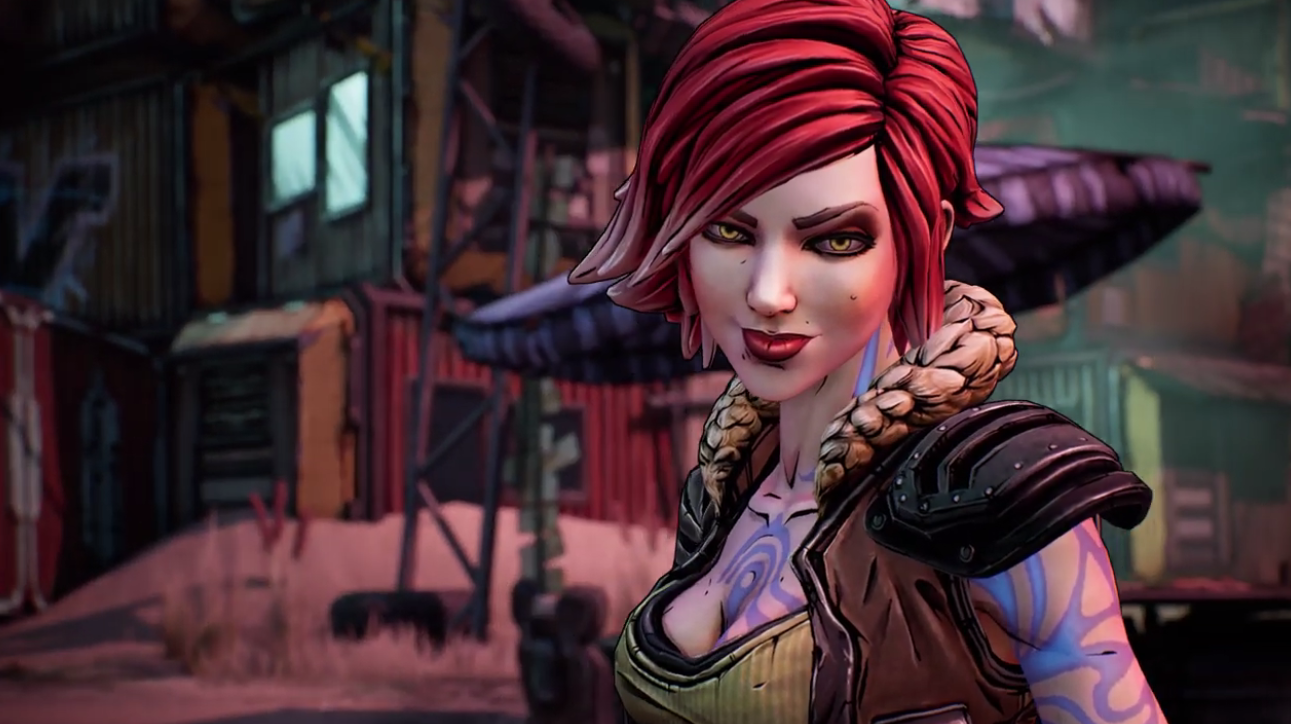 So is Brick…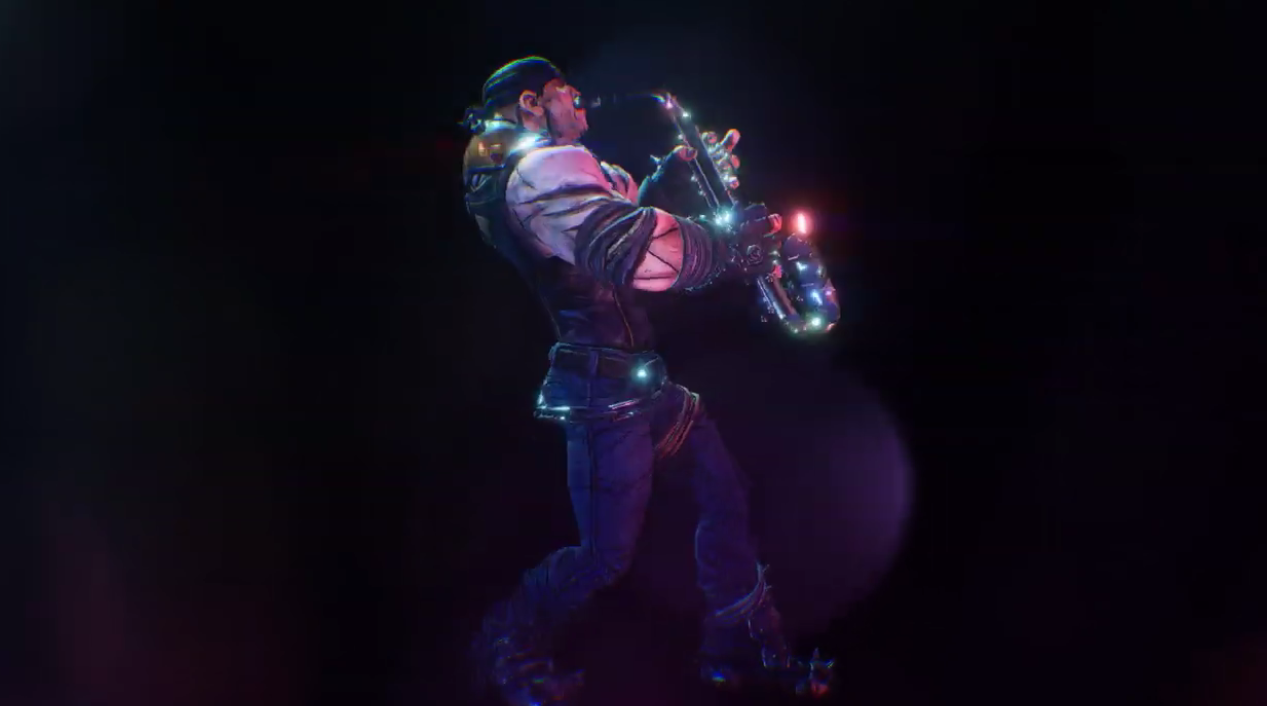 ..and Mordecai, and a not-so-young Tiny Tina, everybody's favourite Borderlands 2 arsonist and bomb expert.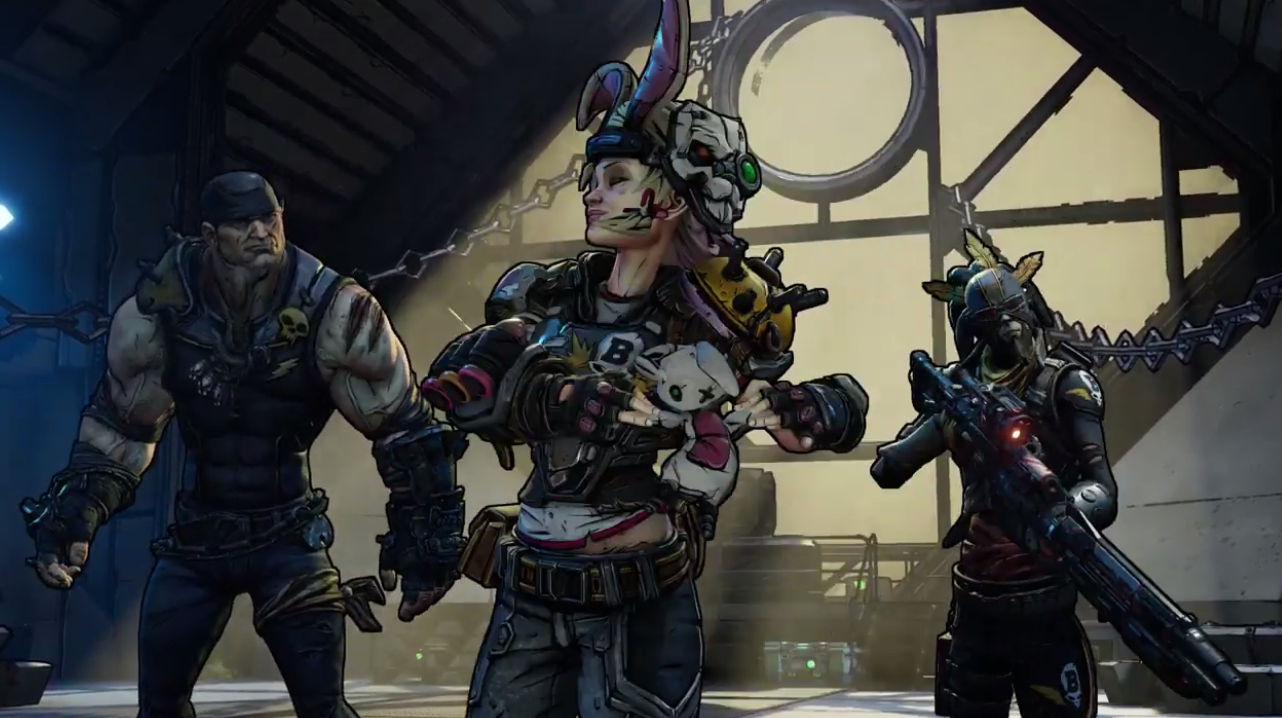 Ellie is back, and most likely going to outfit you with vehicles and some way to travel from planet to planet.
Sir Hammerlock is back, and also with a few new friends.
Rhys from Tales from the Borderlands is also back, and now runs Atlas. Also, Zer0 is his bodyguard.
Vaughn is going to be in; he's the vagrant hobo I talked about on an earlier Borderlands 3 report.
Maya from Borderlands 2 is back and has a protege/kid/little friend.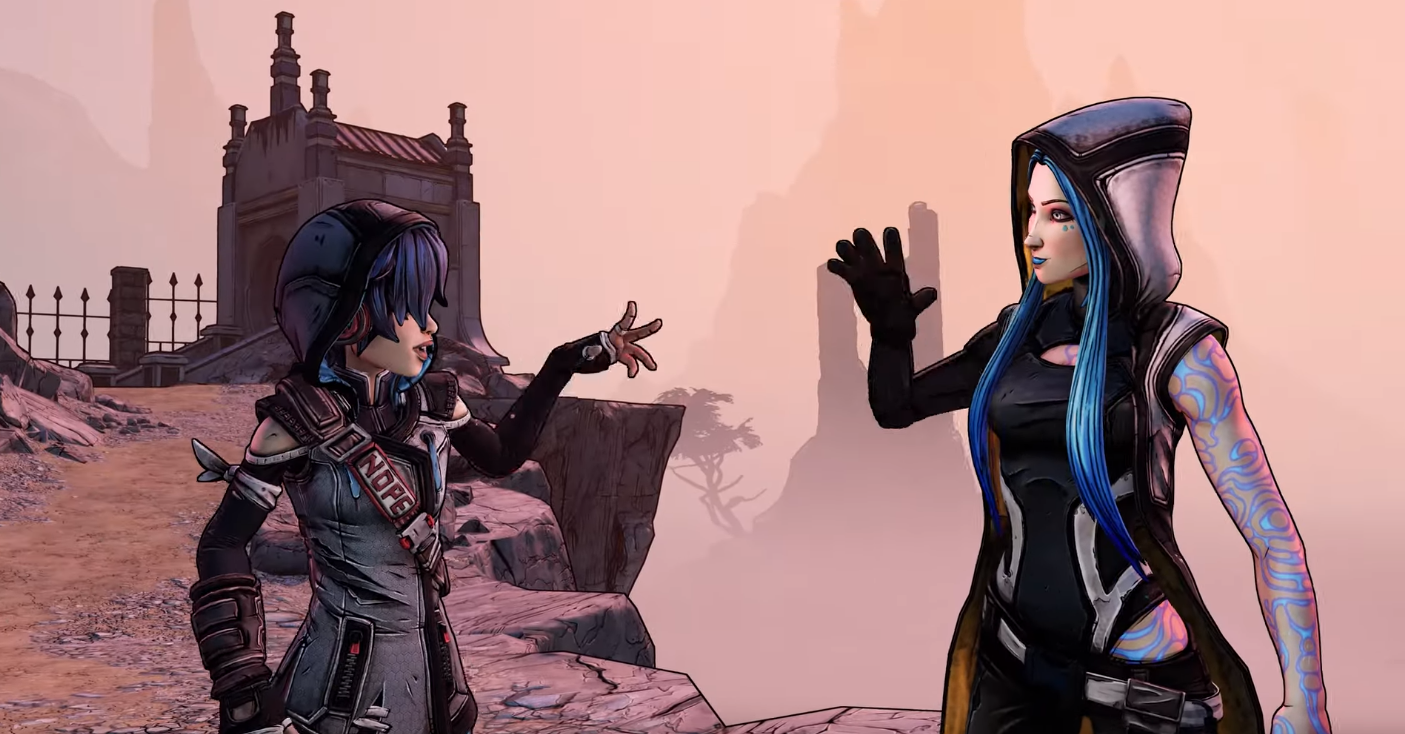 And rounding up the NPC gathering are Patricia Tannis, Marcus the "friendly" weapons dealer, and Moxxxi.
Oh, we can't forget about Claptrap, the mascot of the game for better or worst.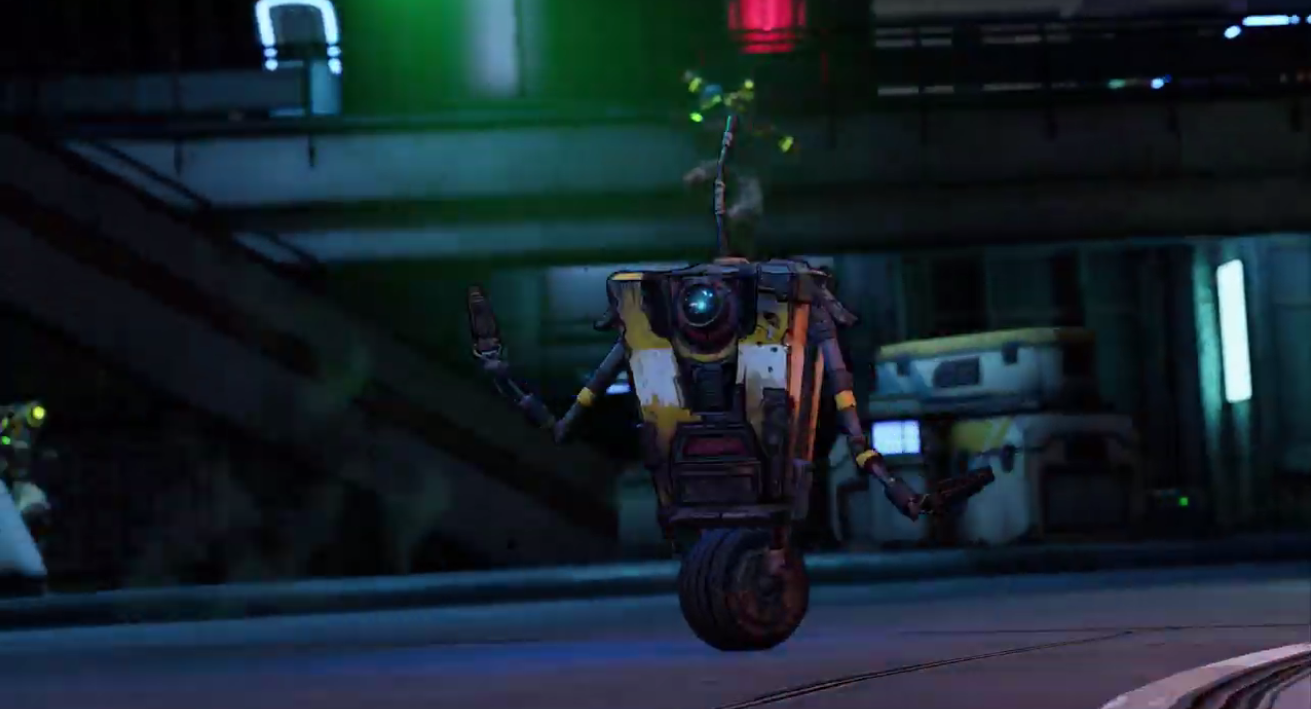 And A Lot More Guns, Including Ones With Legs
In addition to a billion guns of different rarities and properties, you now have guns with legs.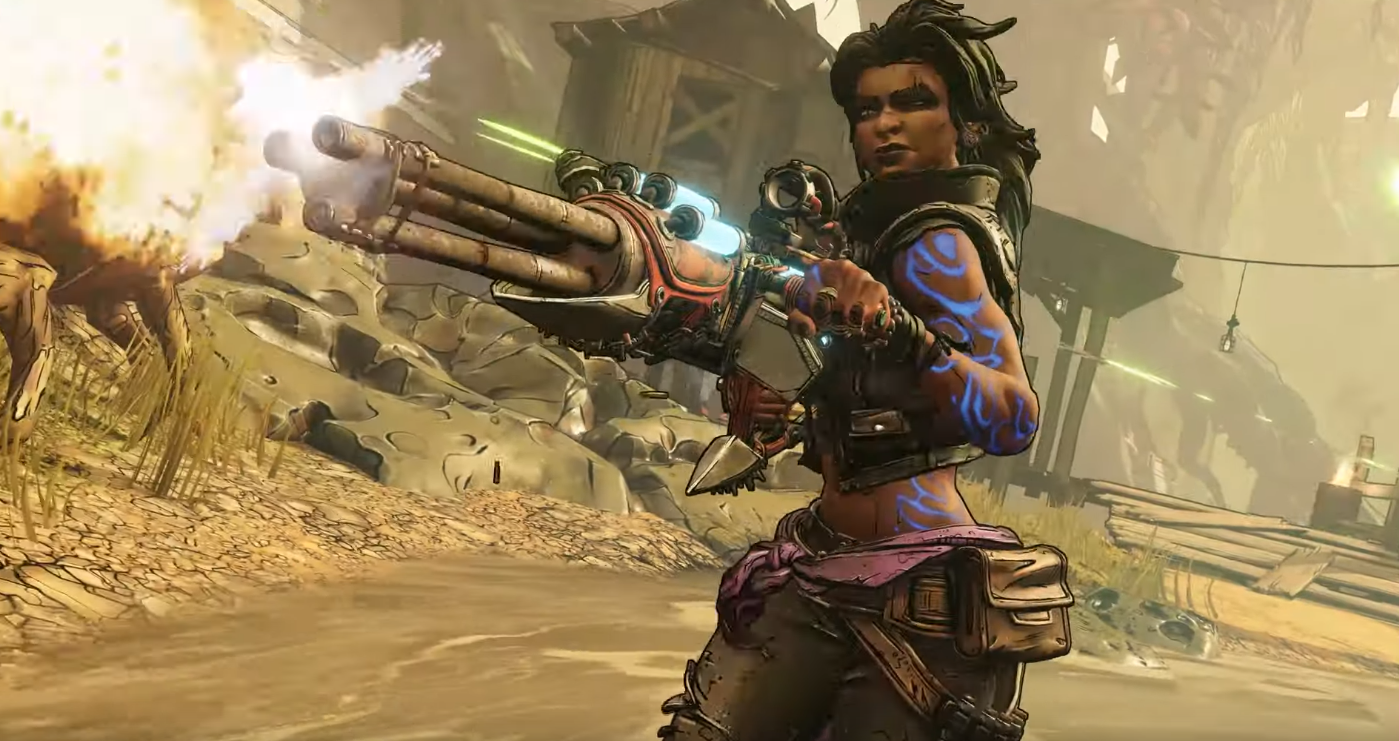 It's so freakin' adorable! And the best part? These guns might be customizable. According to leaks, guns will have changeable parts with various rarities and stats, which allows you to alter firing rate, reload speed, stability, and elements.
More Info On 3 April
That's all we're getting after that one hour of technical difficulties and stalling. Gearbox Software will reveal more tidbits later on 3 April. Probably a release date too, seeing as publisher 2K Games' fiscal year will end next month and they gotta commit to a release window. Like the game's release date; fitting as Randy said they've been working on the game for 5 years. My guess is that it'll be in October; the first Borderlands did come out in that same month.
In other bonus news…
Bonus Shift Code For Those Who Paid Attention To The Borderlands Mask Mayhem Trailer
If you still have a copy of Borderlands 2, you can enter WSGST to get a Salvador custom skin.
Tiny Tina's Robot Tea Party Card Game
It's a new card game from Gearbox, Nerdvana Games, and XYZ Labs. All you have to do is build Claptrap types in a particular order; the first player who does this wins. Of course, other players will sabotage each other with cards. It's a game meant for 2-5 players.
Pick up your copy here on the official site. 
Borderlands 1, 2 & Pre-Sequel Remastered Edition Out April
Yep, a remastered Borderlands collection is coming out. Not only that, but the first Borderlands is getting a tune-up like 4-player splitscreen co-op, native 4K resolution, and a host of new additions to make it fresh.
It's nice to know that Gearbox isn't just involved with legal issues & controversies. As an avid player who had a huge history with the series since 2009, I'm just happy there's a part 3 that plans to take things to bigger and better places (assuming the leaks are 100% legit).
Hopefully it'll put those other online loot-and-shoot games in their place. Is it too much to ask for a late 2019 release date, Gearbox?