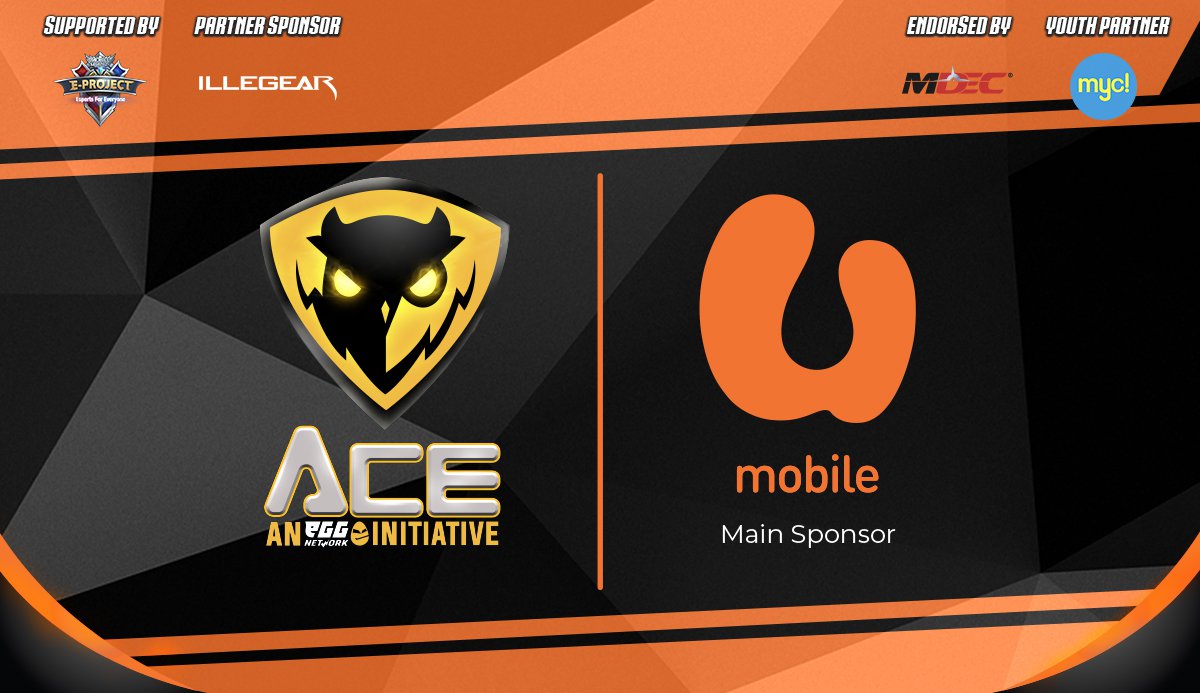 by in
eGG Network has released a platform to aid students in taking a step further into the gaming industry. The Alliance of Campus (ACE) initiative is poised to accommodate students to be esports professionals. Also supporting ACE is U Mobile as the Main Sponsor, and Illegear as Partner Sponsor, with an endorsement from Malaysia Digital Economy Corporation (MDEC).

Students can expect more from ACE this season with Malaysian Youth Community (MYC!) onboard as Youth Partner, a social enterprise with access and networking partnerships in over 160 universities in Malaysia.
Hasnul Hadi, VP of MDEC, pointed out MDEC's involvement towards Malaysian esports and is dedicated to bringing positive gaming to the grassroots through the #healthygaming campaign.
eGG Network's AVP of Esports Business Yubin Ng said the following:
"Students make up a vast majority of esports enthusiasts in Malaysia and they are the future of the industry. ACE is more than a campus level esports tournament. Our aim is to develop the esports and gaming industry through ACE. It covers all aspects on a grassroots level, from tournament, community building and now education with ACE Varsity.
He also clarified their aim to nurture the students' growing passion where they get exposed to every aspect of this industry towards a realising a sustainable and fulfilling career for themselves.
Students are able to register for under ACE here, and you can check out their page here for more information. The platform is designed in two parts; the e-curriculum programme and the job searching platform.
The e-curriculum programme will see students taking an online course to build up their knowledge in the esports and gaming industry with real-life examples. A demonstration of the e-curriculum programme shown at the launch includes topics like basic esports concepts and event management, esports business, and streaming. Students will receive an e-certificate after completing five levels of the e-curriculum programme.
The job searching platform, now live, offers a huge list of potential employers in the esports and gaming industry. The platform offers more than just esports openings, such as internships, events and management, marketing and communication, broadcast and production, and information technology.
The stakeholders are also prepared to combat the stigma in which gaming is simply as a hobby. With backing from the government and MDEC, it goes to show that gaming is no longer a waste of time, and rather, is a viable career for students to invest in.
For more information on the e-curriculum, please head on to the official website here. For the ACE Initiative job platform, check out their page here.