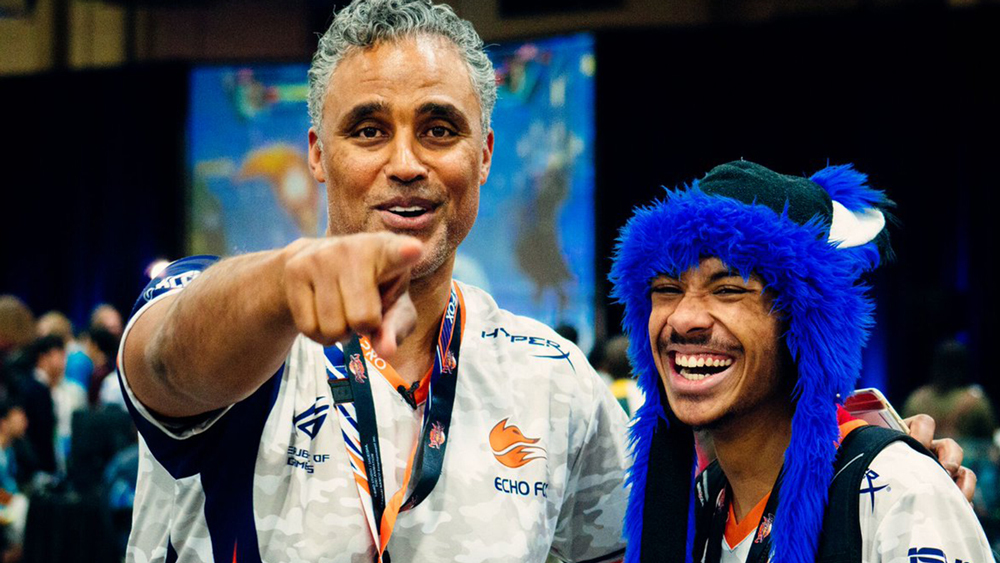 by in
This is a crazy day for esports. Dexerto reports that former Los Angeles Lakers player and Echo Fox owner Rick Fox is severing ties with the organization.
Why? Because during an email exchange with a partner within investor Vision Esports, there was racist language used to refer to a high profile representative of their business interests. Specifically, the n-word was used to refer to Jace Hall, former CEO of Echo Fox and current head of esports website Twin Galaxies.
According to sources from Dexerto, the same shareholder previously used racial slurs in the past when referring to both Hall and Fox. The source added that most shareholders tried to ignore this issue in hopes it goes away, though this forced Fox's hand to leave.
Fox himself wrote on a company-wide email about him leaving the company due to this incident:
All,

This is an official notification of my intention to exit the Echo Fox organization as a shareholder and participant as soon as I am able to facilitate a transaction to do so. The recent outrageous and abhorrent display of pure racism made by a significant Echo Fox shareholder as well as threats to my family have made it impossible for me to continue to remain associated with the company.

I will not support or be associated with such behaviour and attitudes displayed at the shareholder level. Racism is an anathema to what my personal brand strives for and tolerating any form of discrimination such as this is not acceptable.

This notification serves as the beginning process of exiting the company. I will be contacting all relevant and interested people. My position in the GP and the entity that owns my shares are available. Depending on the proposal there are different ways to structure a deal, acquire my entity, swap positions, etc. Interested parties can contact me. I'm moving on the first deal that sits well.
Echo Fox is renowned for housing top esports players such as Justin Wong (Street Fighter V), SonicFox (Dragon Ball FighterZ and a ton of other games), and Tokido (one of the five Japanese fighting game gods). We're not sure if these guys may stay on board in light of this news though, though to be fair Echo Fox is handling the situation by disassociating themselves with the unnamed investor.
Official statement below:
There have been incidents in recent weeks in which a limited partner of the Echo Fox organization, who is not an employee, officer or director of Echo Fox, used a racial epithet towards individuals both verbally and via email. One such incident was detailed in media accounts today. And although that incident was not directed towards an employee, officer, member or shareholder of Echo Fox, racial intolerance connected to Echo Fox is entirely unacceptable.

There have been other reported incidents where the shareholder in question used this same vile language towards Rick Fox personally. These incidents are especially significant for us as Echo Fox boasts an unparalleled level of diversity in its principal ownership group, management, leadership and player base. Upon being made aware of the incidents, the Company has made various demands to the offending investor, including the investor's disassociation from the company and we are continuing to work diligently towards this end.