By Syazwan Bahri|April 6, 2019|
The recent Epic Games Store exclusivity debacle has surely caught the attention of gamers worldwide. Twitter has even accused Epic Games CEO Tim Sweeney of duplicity.
Being angry gamers, they decided to take matters into their own hands by review bombing the hell out of the Borderlands 2 Steam store page, resulting with more than a thousand negative reviews.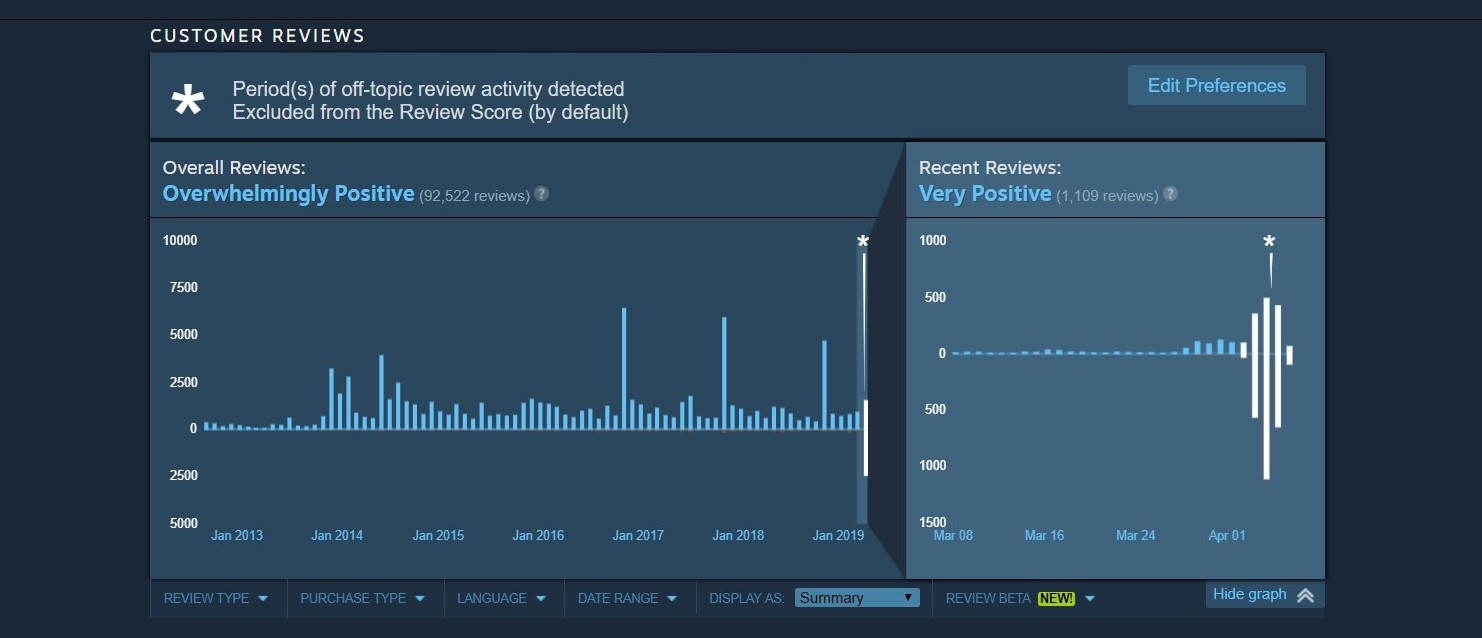 This is where Steam draws the line. As of today, you can visit the Borderlands 2 Steam page and scroll down to the review section to see this;
Interestingly, Borderlands 2 is the first game on the Steam store to have such protection. Call it a milestone or history in the making, if you will. This is expected though especially after Epic Games snatched its sequel right out of its place.
According to SteamDB, over 4000 review bombs were excluded out of the rating calculation, making it a very efficient algorithm. You can see it works exceptionally well even though it was just introduced as the scores are properly maintained as it was before the bombs were dropped.
This bodes well for developers as their previous games would not suffer bad reviews resulting from consequences of current actions. I mean, Borderlands 2 was released 7 years ago, it's not fair to punish the game even if its sequel was on another store.
Here's hoping that more games receive the same protection from angry and emotional gamers who may not understand how capitalism works, especially in a cutthroat business like games distribution.