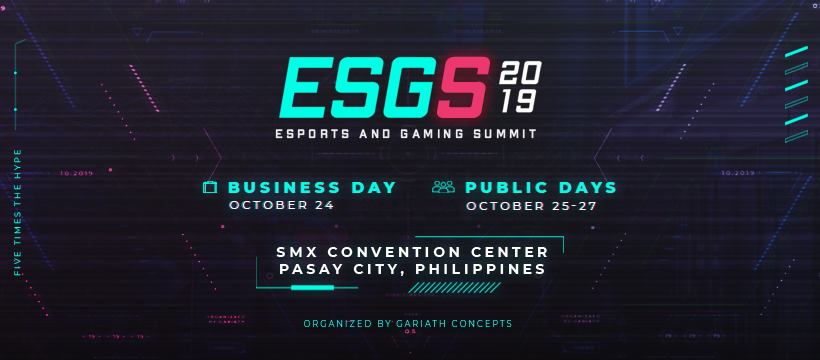 by in
Come late October, the Philippines' gaming scene is about to party yet again.
The fine folks at Gariath Concepts recently announced the dates of their video game-tastic gaming expo ESGS (short for Esports and Gaming Summit): 24 to 27 October in SMX Convention Center, Pasay City, The Philippines.
The 24th will be a business day, meaning the media and business folks can mingle and check out the event before the public ala Tokyo Games Show. The public will get to enter and make merry from 25 to 27 October.
Right now, there aren't any confirmed booths, special guests, and acts as of yet. We'll have to wait a few months before October for that piece of news. Check out our ESGS 2018 video below if you want to see why you should check it out.
If you want to spread the love, you can use the following hashtags together: #ESGS2019, #FiveTimesTheHype. Their words, not ours.