By Alleef Ashaari|June 10, 2019|
During Bethesda's E3 2019 press conference, the company unveiled what's in store for Year Two of the much-maligned Fallout 76, and it's all highly-anticipated revolutionary content that fans should be totally excited for, which will completely change how the game will be played. What are these amazing new updates, you ask?
Fallout 76 Wastelanders Update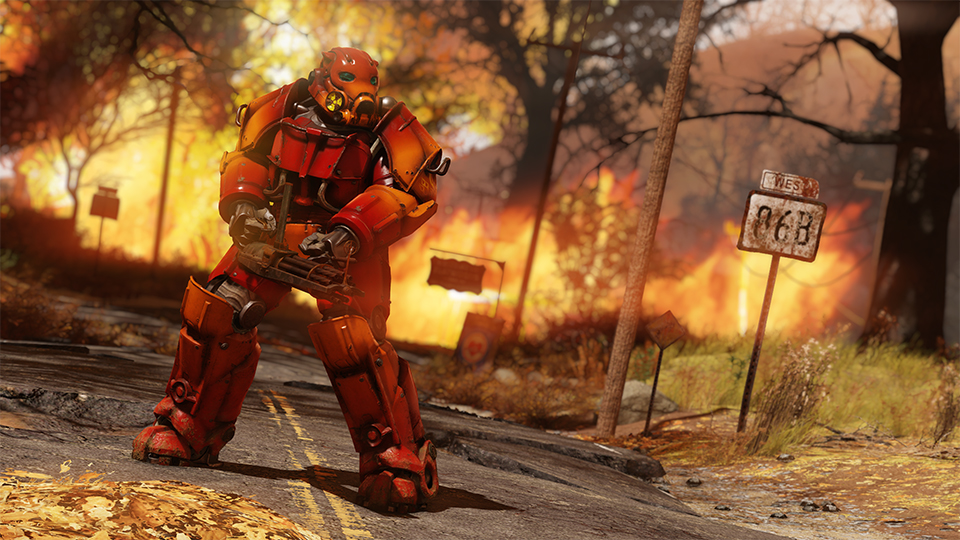 Here's all the groundbreaking new content that the Fallout 76 Wastlanders update will feature:
Human NPCs
New main questlines
Choices and consequences (in the form of dialogue trees)
New weapons and gear
The Wastelanders update will arrive in a free update for all Fallout 76 players, but that's not all. Bethesda clearly didn't get the joke about battle royale games flooding the market, but they decided to add it to Fallout 76 anyways.
[youtube https://www.youtube.com/watch?v=R2XdwS4lcZM&w=560&h=315]
Fallout 76 Nuclear Winter Battle Royale Mode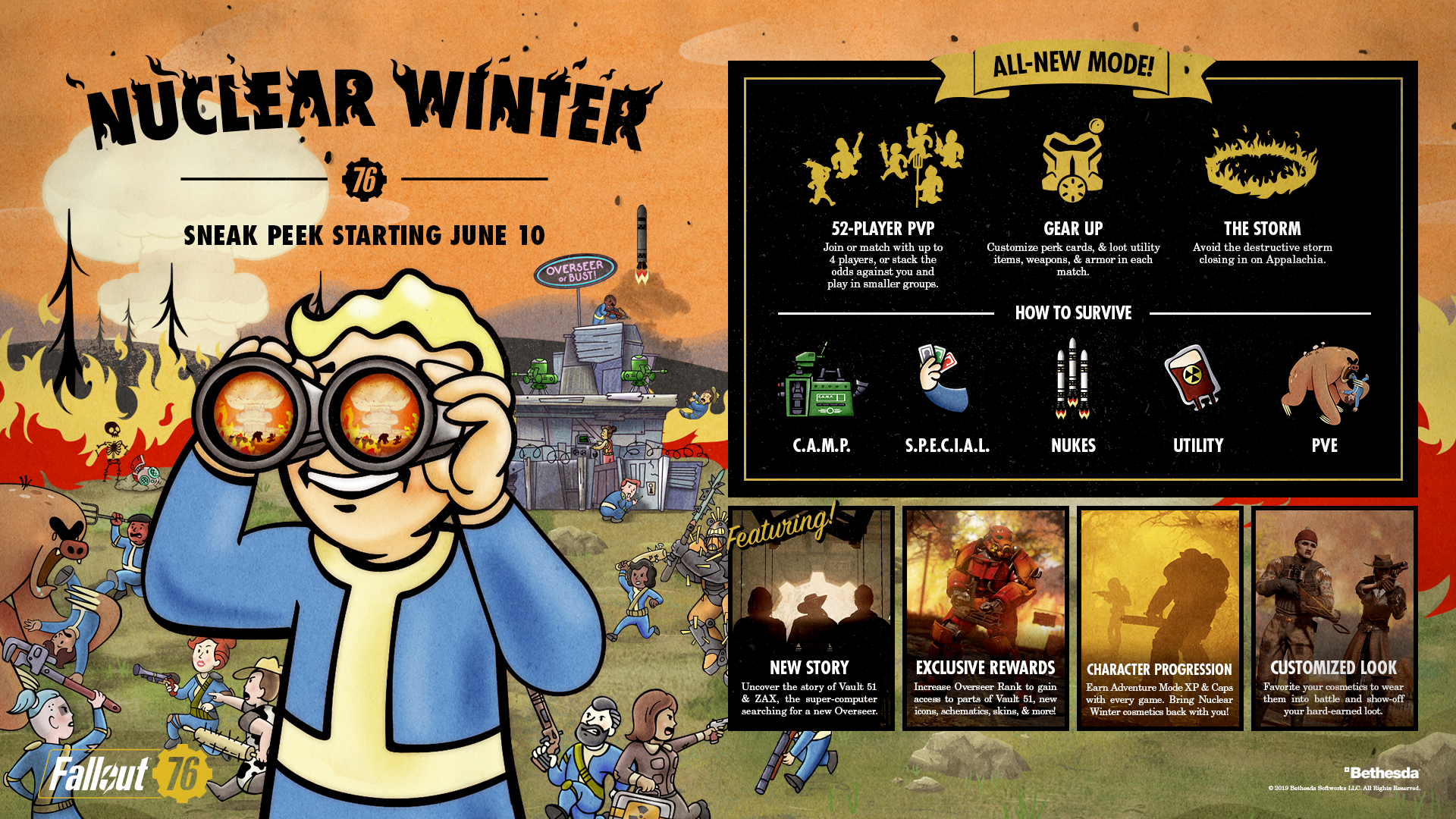 In addition to the Wastelanders update, Fallout 76 players can look forward to a battle royale mode no one actually asked for, which will officially be called Nuclear Winter. It will allow 52 players to fight to the last person standing for the opportunity to be the Overseer of Vault 51.
Fallout 76 Nuclear Winter will still feature many of the main game's mechanics, including scavenging loot and surviving dangerous mutated creatures, as well as the following:
New S.P.E.C.I.A.L. Perks
Map size will be gradually reduced by a shrinking ring-of-fire Storm
New Progression System: New Overseer Ranks, New Skins
[youtube https://www.youtube.com/watch?v=Ir7cRRiVGjw&w=560&h=315]
Fallout 76 Free Trial
To commemorate these new updates, Bethesda has announced a Fallout 76 free trial from 10 June to 17 June for all platforms. A special sneak preview of Nuclear Winter will also be available during this free trial.
No release date has been announced for both the Wastelanders and Nuclear Winter updates, but they are slated to arrive sometime in Fall 2019 (again, both will be free for all Fallout 76 players).
---