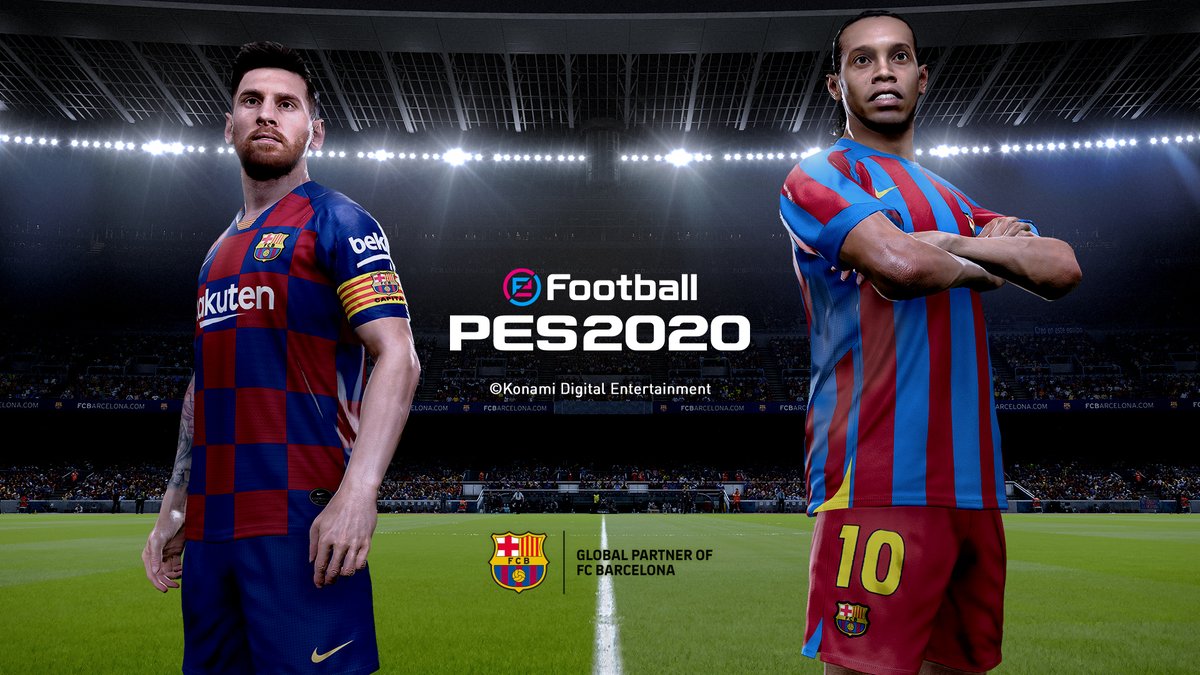 by in
Konami's football/soccer franchise is set to return with eFootball PES 2020, as the upcoming entry of the annual sports game series is slated to launch for the PS4, Xbox One and PC on 10 September 2019. That's almost two weeks earlier than FIFA 20's release date (27 September 2019).
Here's everything we know about PES 2020 so far:
The Standard Edition of the game will feature Lionel Messi on the cover while the Legend Edition will feature the equally legendary Ronaldinho.
Master League returns with a powerful new interactive dialogue system that allows players to control story progression, with the option of choosing between iconic managers like Zico, Cruyff & Maradona.
Brand new Matchday mode will allow players to come together for weekly events to compete in matches and secure victory against their rivals.
Renewed partnership with Barcelona FC means that the Camp Nou stadium remains exclusive to PES 2020.
GALLERY

Head over to the official Konami UK Facebook for more images including these amazing Master League screens.https://t.co/8OdBGu7Chs pic.twitter.com/oNK8o8wGV2

— Konami UK (@KonamiUK) June 11, 2019
In the meantime, check out the trailer for eFootball PES 2020 below.
---