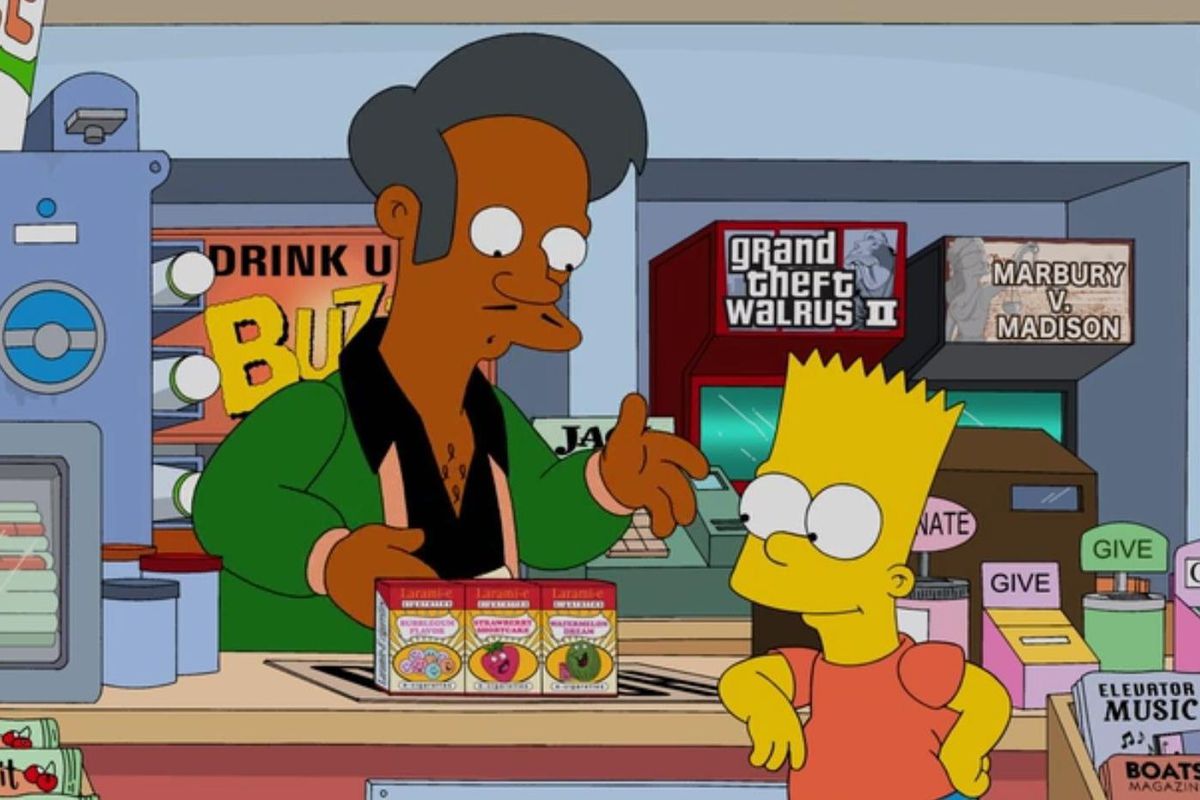 by in
The Simpsons voice actor Hank Azaria said on Slashfilm that he will no longer be voicing the Indian Kwik-E-Mart owner Apu Nahasapeemapetilon. This is due to the showrunners & producers facing years of controversy and accusations of racism regarding South Asians.
He told the publication the following:
"All we know there is I won't be doing the voice anymore unless there's some way to transition it or something.

We all made the decision together … We all agreed on it. We all feel like it's the right thing and good about it."
The Indian store clerk/owner Apu made his debut in the first season episode "The Telltale Head" where he is known for his series catchphrase "thank you, come again."
While it wasn't really a big deal at first, the discussion was brought back again thanks to a 2017 documentary called The Problem With Apu. The show pointed out the fact that Apu was a problematic stereotype of South Asians. The Simpsons creator Matt Groening had this to say about the criticisms within that period:
"I'm proud of what we do on the show. And I think it's a time in our culture where people love to pretend they're offended."
Hank Azaria will still lend his voice to bartender Moe Szyslak, Chief Wiggum, and Comic Book Guy. Stay tuned to Kakuchopurei as we will get ready a top 10 Apu moments in Simpsons history because it's a Sunday as I publish this.